Lotus took the proven design of the Evora and pushed it further with the Evora 400.
---
Lotus knows how to stick with a good thing and make it great. As a small sports car company with limited resources, it's really the only option they've got.
The excellent Evora has been around for a decade now. Originally, it was offered as a base model with the option of an Evora S, which featured a supercharged variant of the Toyota-sourced V6 mounted behind the passenger compartment.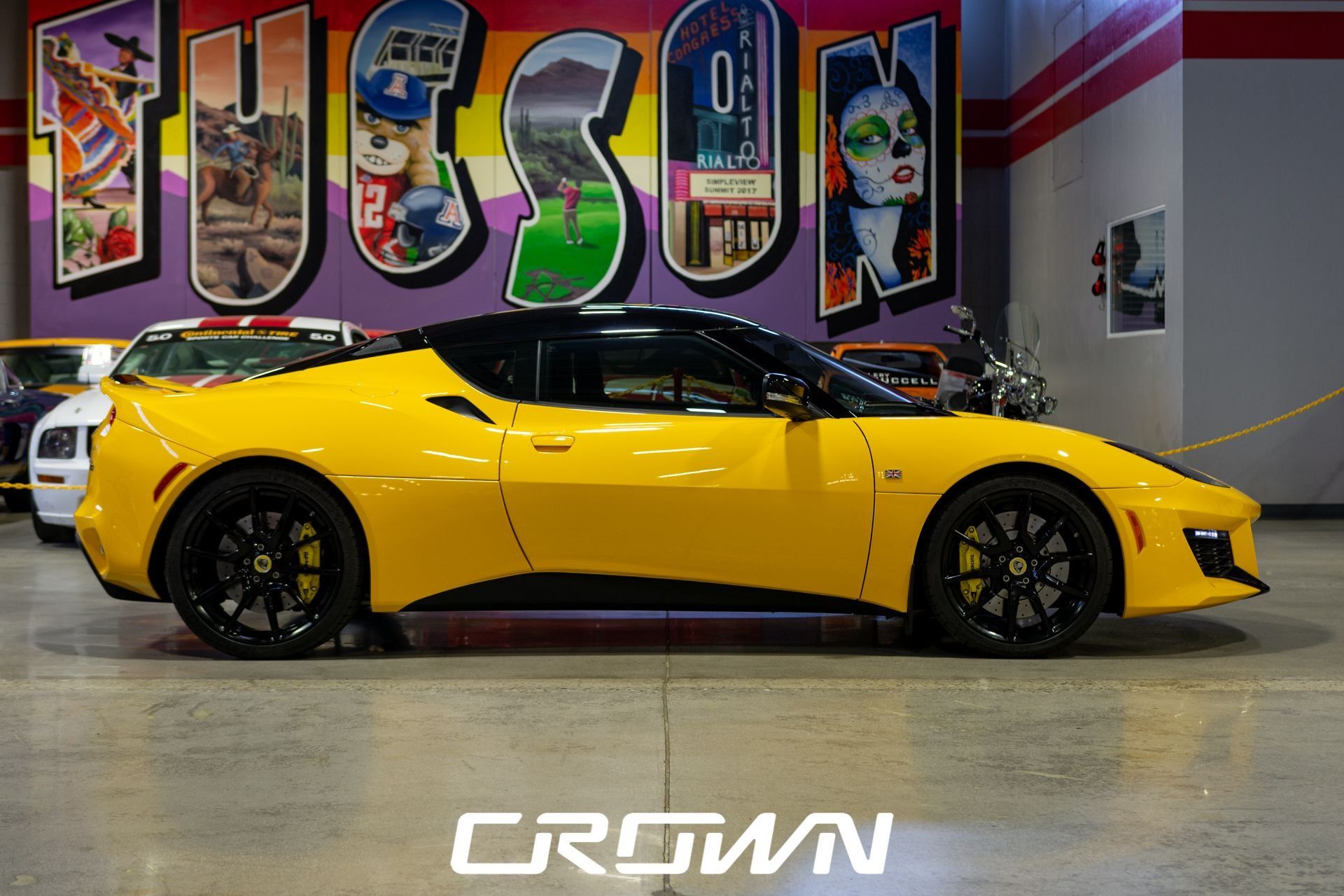 In 2015, both models were replaced by the Evora 400. The name was a reference to the supercharged V6's power output of 400 horsepower. The beautiful yellow example seen here, from 2017, has covered just 5,500 miles since new.
While the car's first owner didn't drive it much, we can't say that we would have the same restraint. Every time we've had an opportunity to slide behind the wheel of a Lotus, the owners practically had to remove us with a crowbar. That has nothing to do with the car's cramped quarters.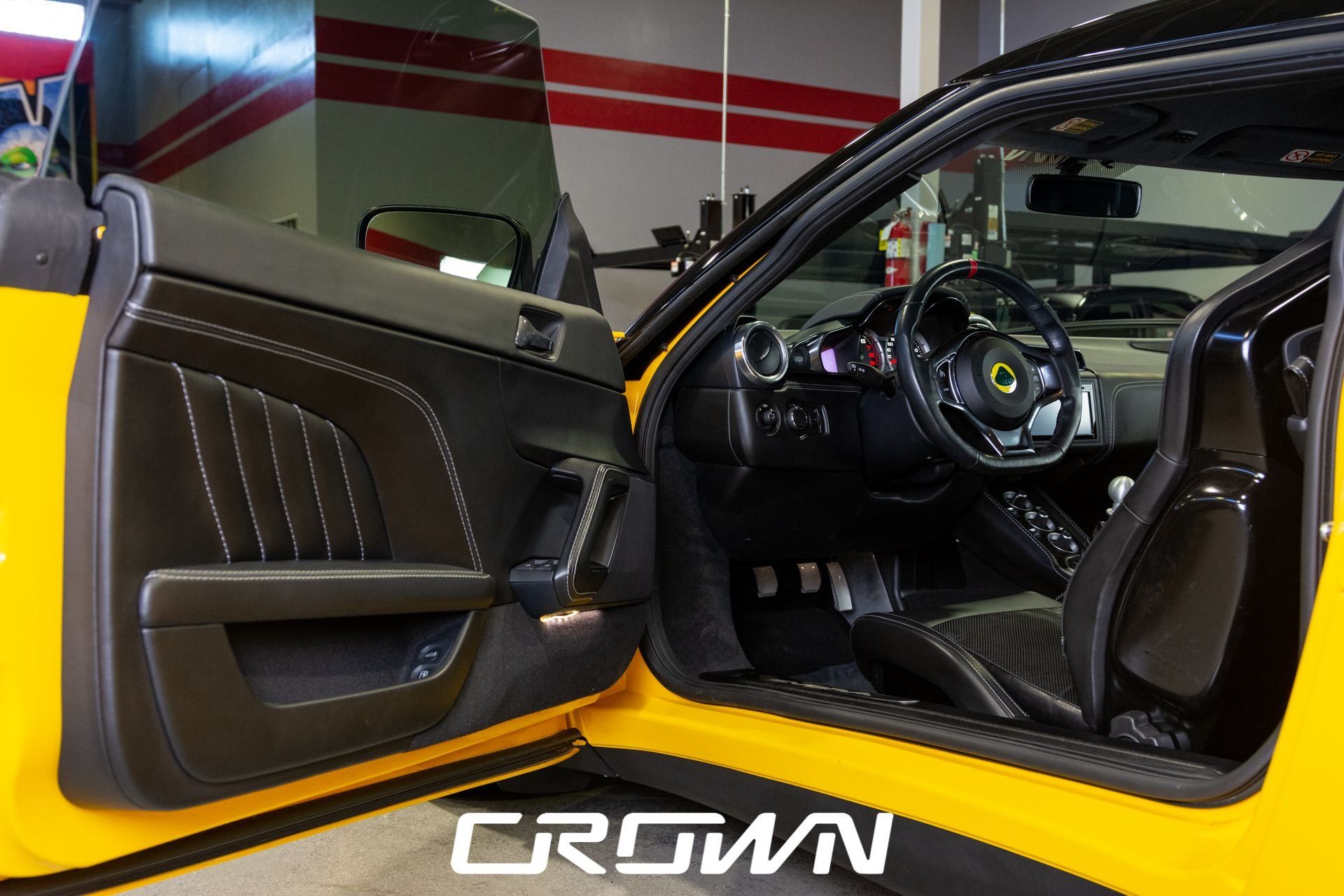 These cars are simply sublime to drive. Lotus founder Colin Chapman operated under a simple ethos: "Simplify, then add lightness." The Lotus road cars exemplify that short phrase to a T.
This Evora isn't as simple as it could be, of course. It was ordered with the optional upgraded stereo, which includes a subwoofer. We doubt any Lotus purists will complain, though.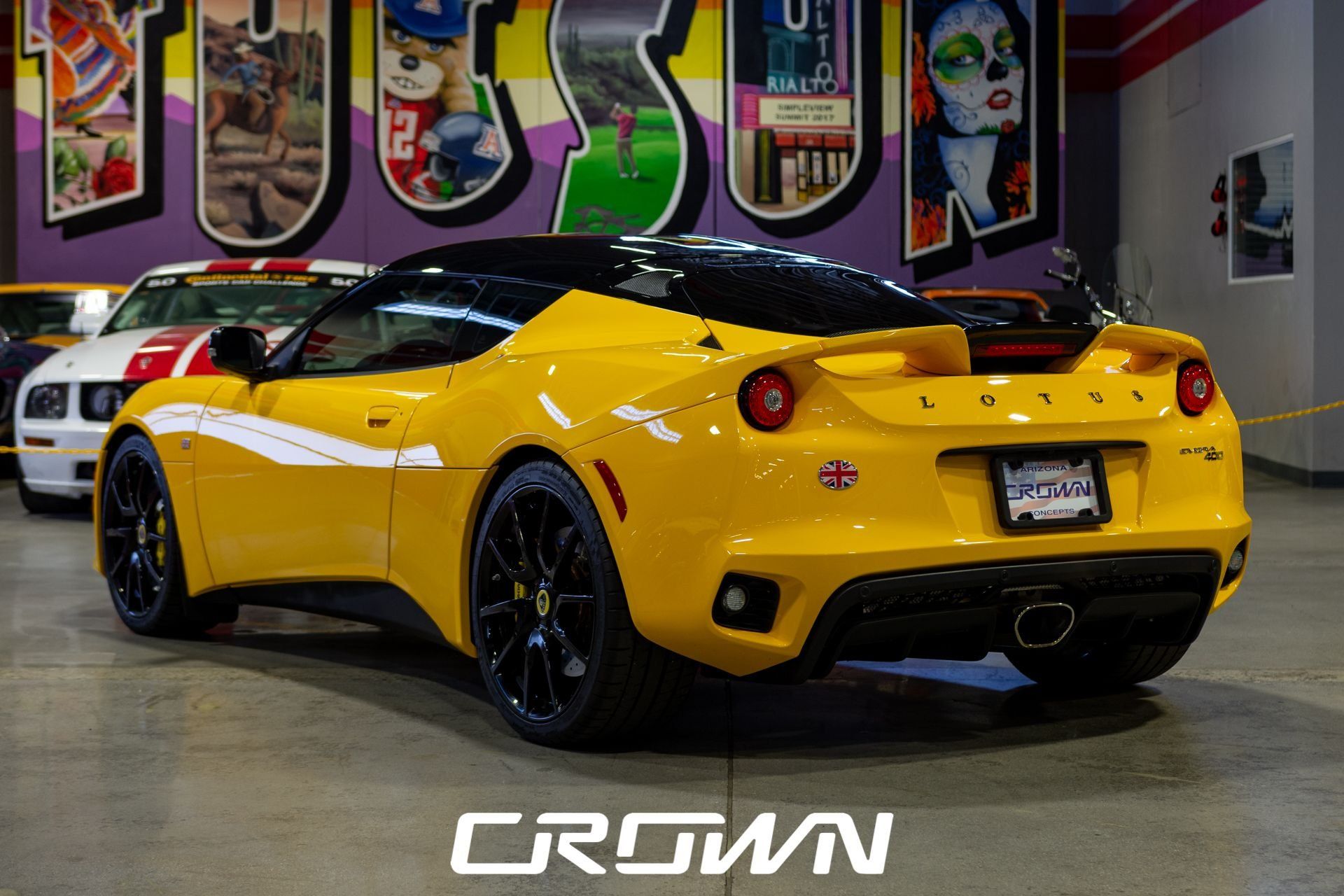 If engine noise is more your thing, there's an electronically controlled exhaust valve to raise (or lower) the noise level to your liking. Also, we're happy to report that this Evora has a six-speed manual transmission. An automatic was available, but a British sports car with an automatic is just wrong. We don't care how much faster the automatic is; it's less fun.
You can find this Evora at Crown Concepts in Tucson, Arizona. For just $77,929, you can own an excellent example of the Evora 400.