Add this Porsche to your collection.
---
In the world of classic cars, few nameplates resonate as deeply as the Porsche 944, especially when it's a gorgeously maintained 1985 model with a 5-speed manual transaxle, like the one that recently became available in Pennsylvania. A harmonious blend of athletic poise and old-world allure, this Guards Red beauty is far more than just a relic from the '80s. It's a time capsule with only 35,000 miles on the odometer.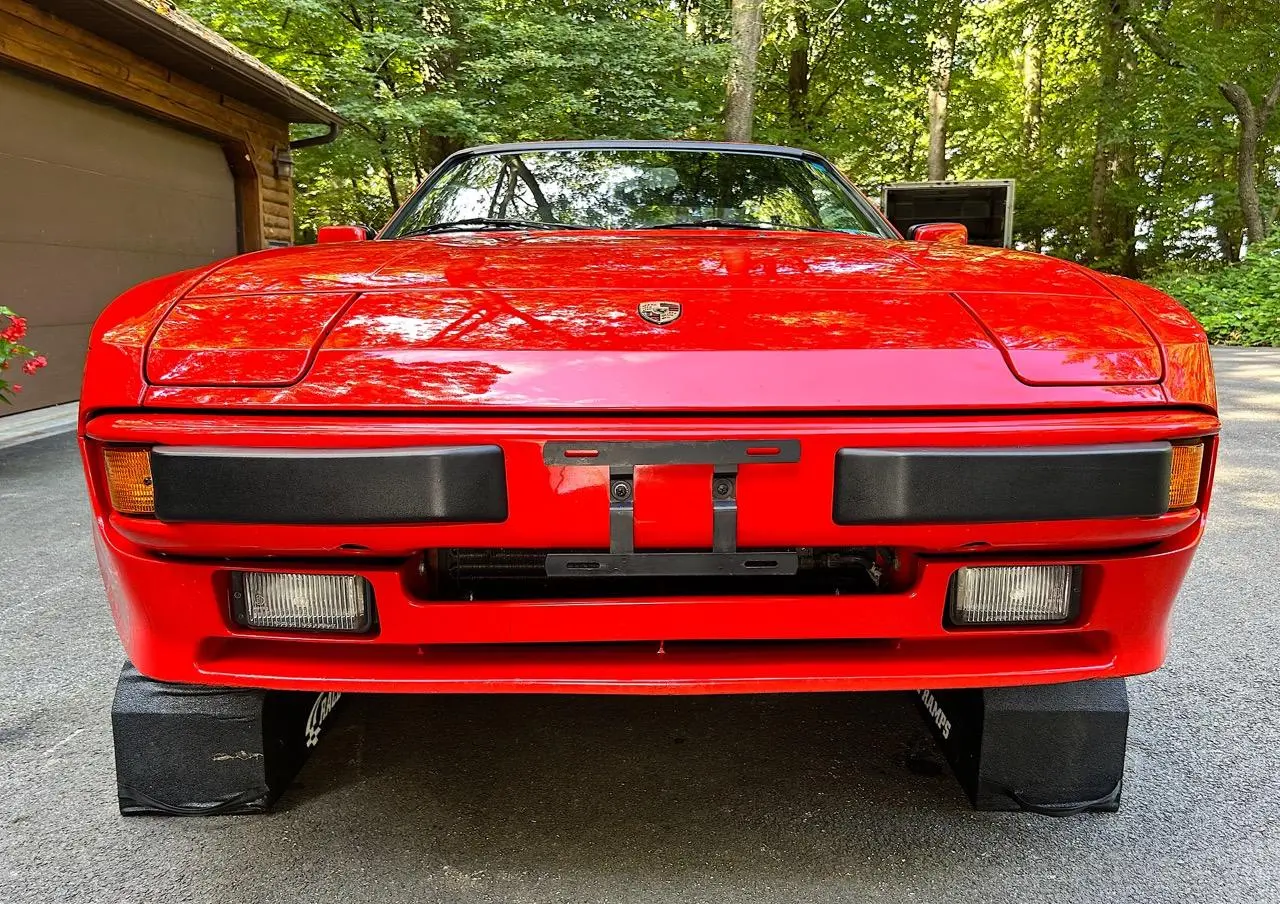 Let's talk about aesthetics first. This car is bathed in the quintessential Porsche hue—Guards Red. What sets this example apart are the accompanying black pinstripes, adding a layer of detail that simply accentuates its classic elegance. The exterior is peppered with features like a sunroof, a rear spoiler, and those ever-charming pop-up headlights. Even fog lights make a cameo, and the whole package is made more endearing by minor paint chips on the front lower valance that seem to say, "I've lived a little."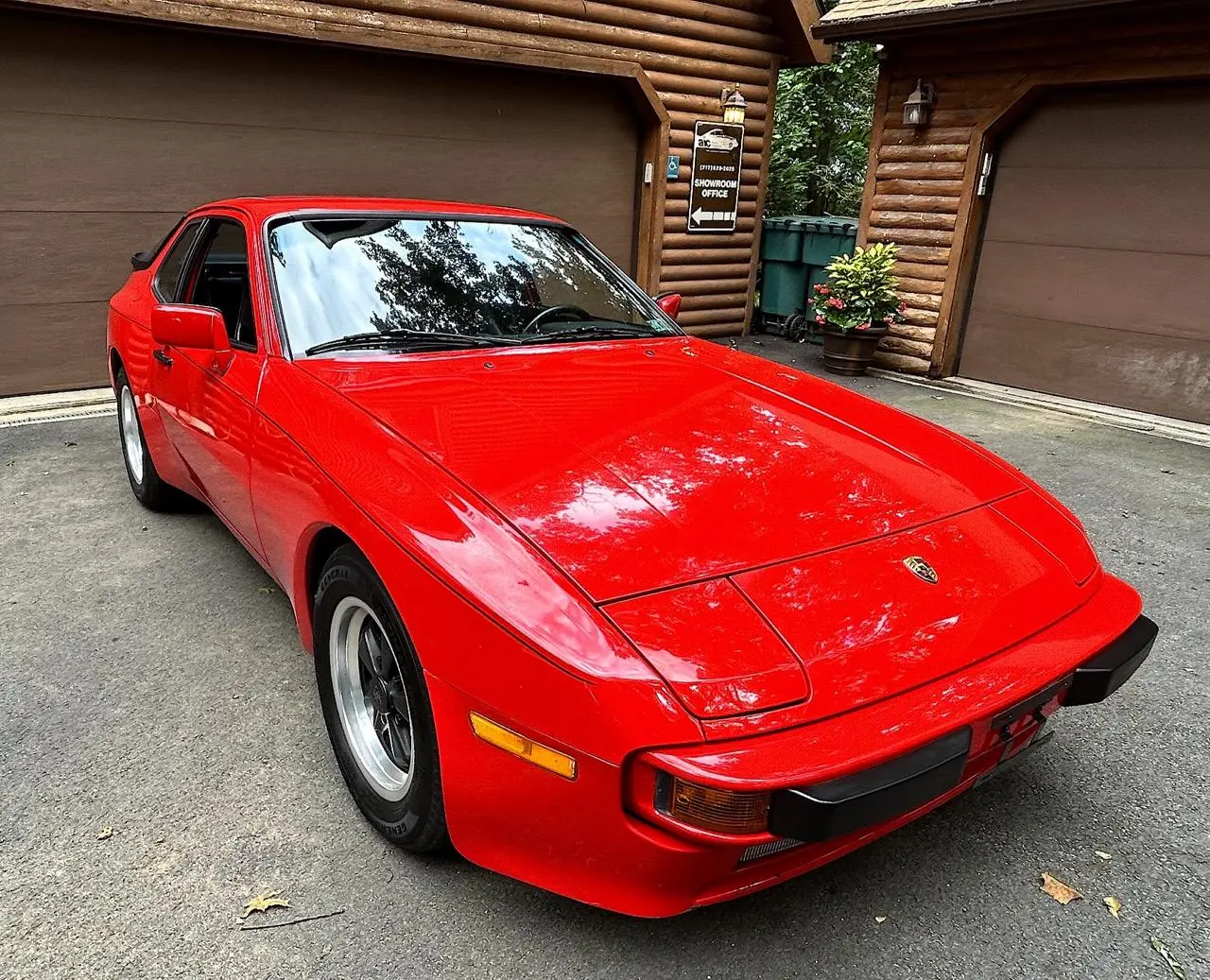 Wheeling around town, you'd be riding on 15-inch Fuchs alloy wheels, swathed in 215/60 General Altimax RT43 tires. These tires are not just any rubber; they're an ensemble that carries the 2018 date code, almost like a seal of authenticity for tire aficionados. But what's a Porsche without world-class braking? This 944 takes care of deceleration via four-wheel power-assisted ventilated discs, which saw an upgrade in the brake booster, master cylinder, and fluid back in June 2020.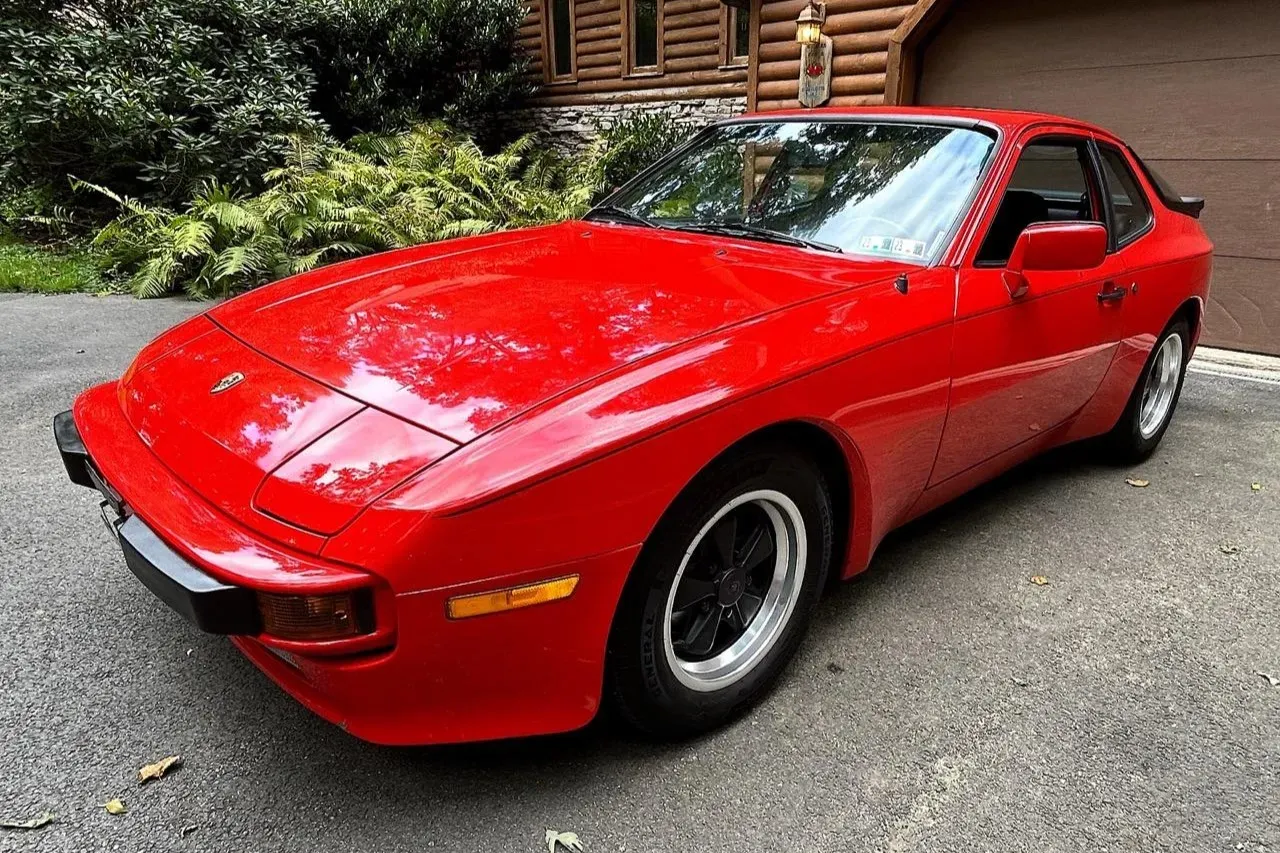 Step inside, and you're greeted by sport seats that are a tactile paradise of black vinyl and Porsche-script cloth inserts. Cruise control is at your fingertips, and a Blaupunkt Monterey SQR 23 cassette stereo stands ready to blast your favorite retro hits—or perhaps some modern playlists if you're feeling anachronistic. And we can't overlook the air conditioning system, which still sends out icy gusts thanks to a new compressor installed in 2019.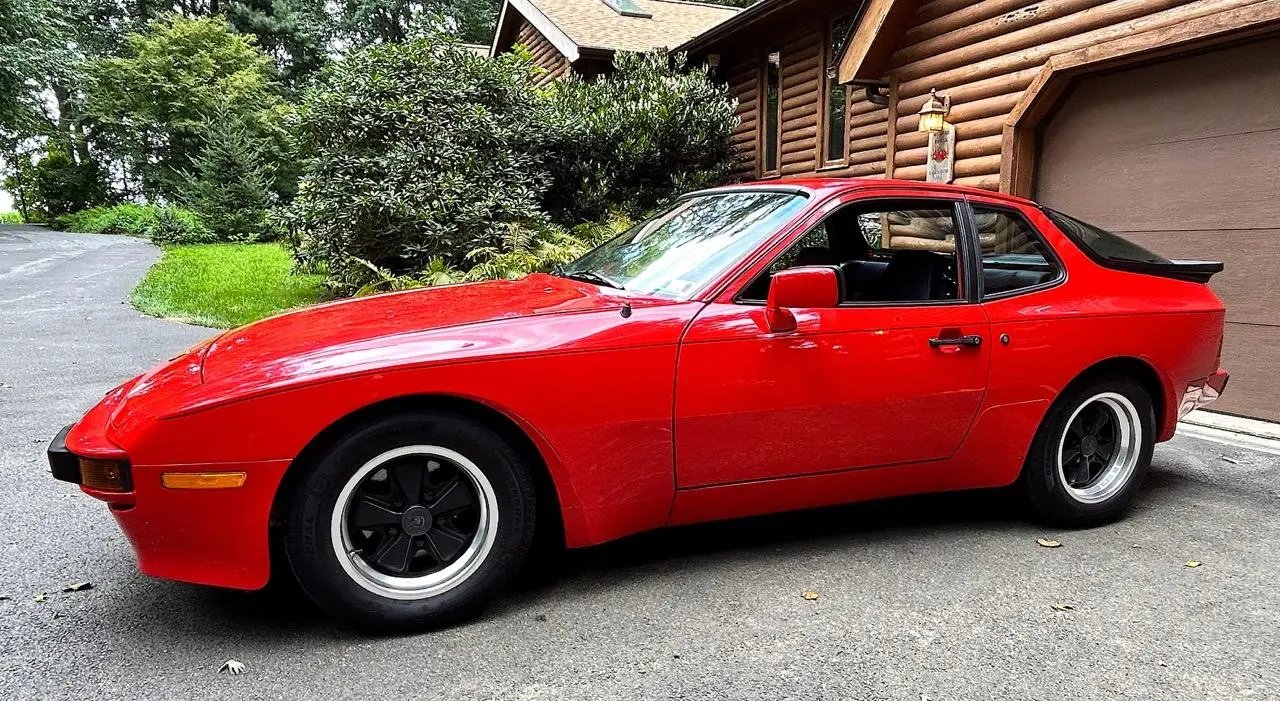 But the crown jewel lies under the hood—the 2.5-liter M44 inline-four engine with Bosch engine management. Once upon a time, this engine rolled off the factory line with a rating of 143 horsepower and 142 lb-ft of torque. Although time has passed, its vitality hasn't. A fresh timing belt in July 2018, and updates in 2022—including new power steering hoses, fluid reservoir, oil cooler seals, and hood struts—ensure this machine is more than ready to purr and pounce.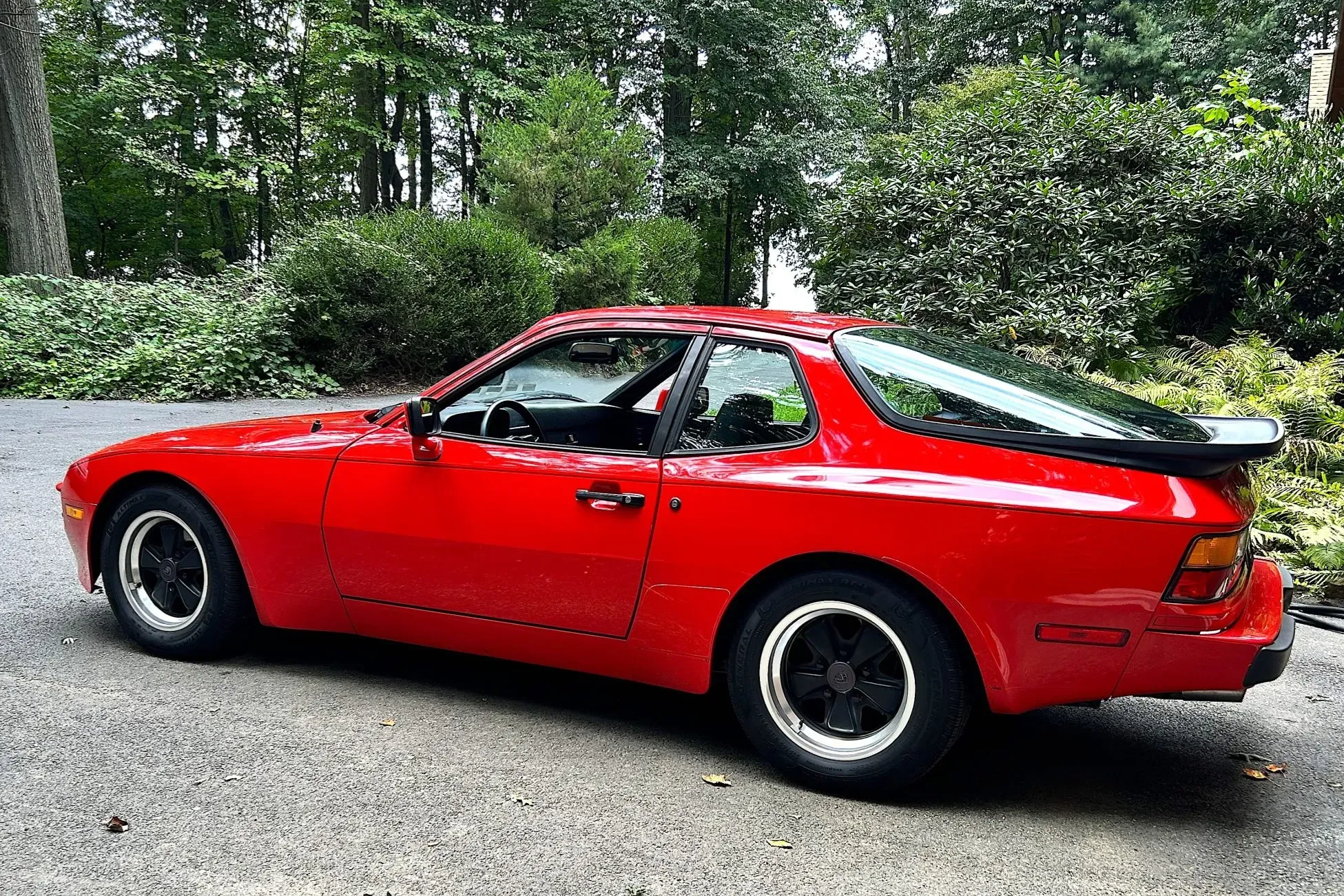 In a poetic touch, the car comes with an owner's manual, a factory tool roll, a handwritten maintenance log, and a clean Carfax report, along with service records. These documents act like the end credits to a classic film, rounding off a profile of a car that's not just a piece of history but a living, breathing entity. With this 1985 Porsche 944, you're not just buying a car; you're inheriting a legacy.
Visit AIC to see more great Porsche inventory and to learn more about consigning your car. John has decades of experience in the Porsche and collector car industry.