Own a rare and striking classic.
---
The late 1950s were a time best defined by their love of crazy unique vehicles. One such brand that practically specialized in the unique and strange automobiles we all know and love. That brand was Edsel, a company that you might not even have heard of. Here's an example of how this little-known automaker rose to the top of the food chain in 1959.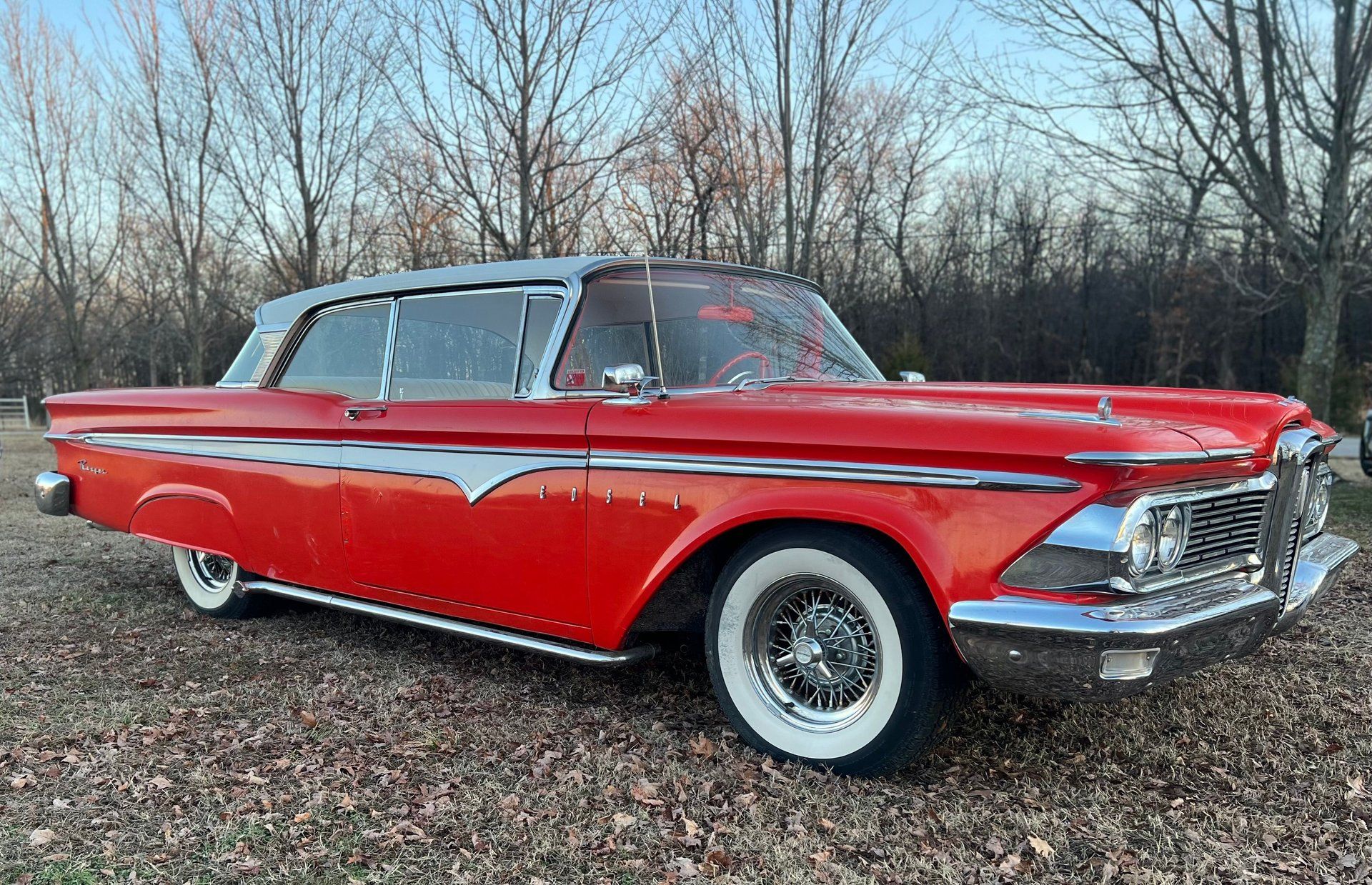 What you're looking at is called the 1959 Ranger coupe. The Ranger was only made by Edsel from 1958 to 1960. Only 12,814 were made in 1969, and most weren't two door coupes. A striking car to say the least, this incredible piece of automotive design history quickly became an icon was automotive enthusiasts. We know that collectors love rarity which is exactly why you should consider getting behind the wheel.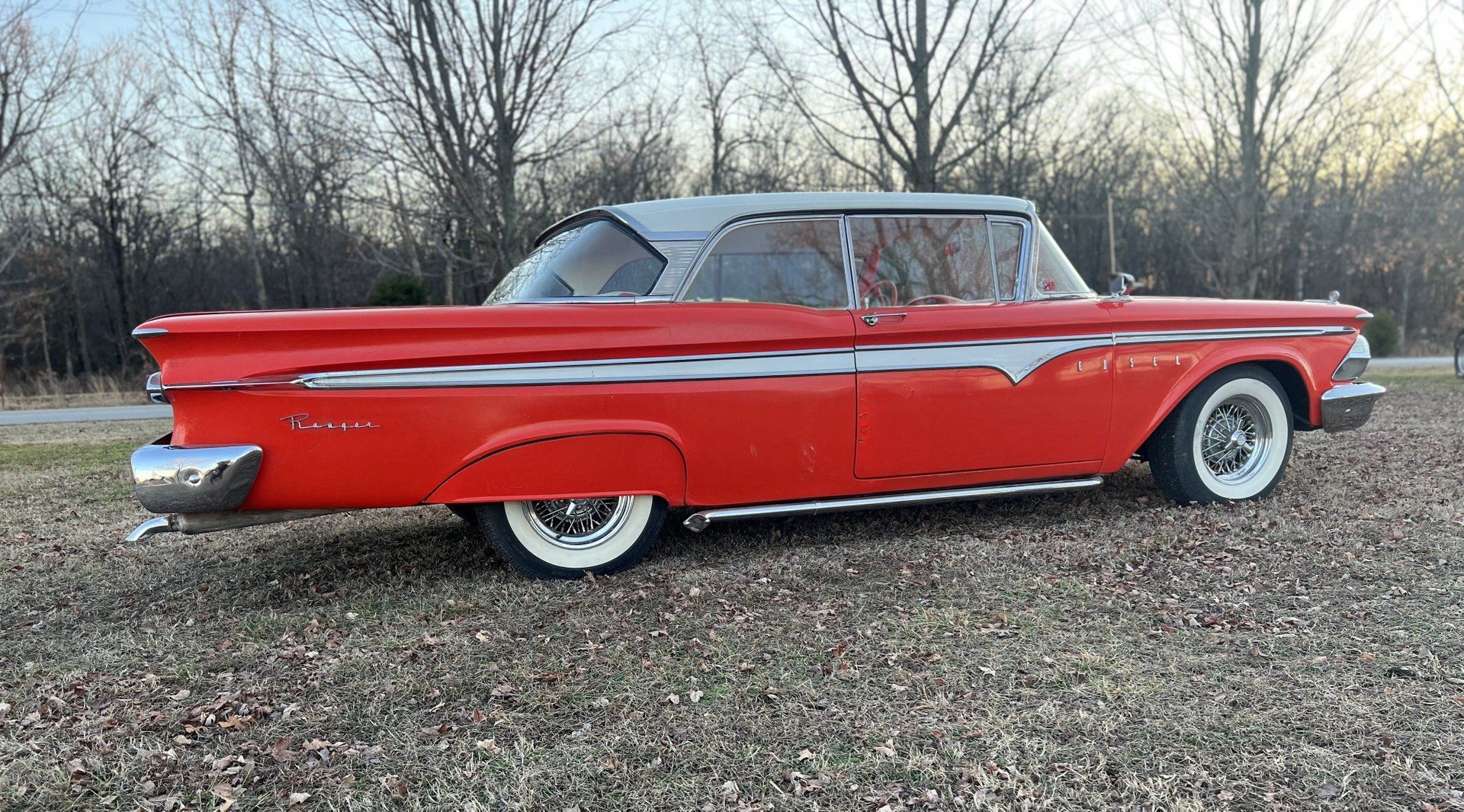 Powering this rare classic is a fuel injected 302 cubic inch V8 engine. Backing the V8 Ford engine is an automatic transmission. It comes with an under dash air conditioning system, which is ready to be installed by the new owner.

Maple Brothers Auctions is set to host its second annual Oklahoma City auction Feb. 17 and 18 in the Oklahoma City Convention Center. The auction will offer a collection of high quality, sports, American muscle, hot rods, pickups and custom vehicles suitable to satisfy any collector's desires with both reserve and non-reserve vehicles. Bidding is available in person and online via Proxibid. Consignments are currently being accepted. Take advantage of low entry and sell fees! Visit https://www.maplebrothersauction.com for more information.