Getting the job done right is this vehicle's specialty.
---
There's some things that are so American you couldn't picture them anywhere else in the world. Red white and blue, pick up trucks, corn dogs, you name it in this beautiful nation of ours probably perfected it. One such thing on that list that stands true to even the most argumentative muscle car enthusiast is Chevrolet. Tough to beat engineering combined with some of the most iconic styles of the last century or so made Chevy the number one American truck manufacturer for a really long time. Don't believe us? Well, here's a truck that will do the talking for itself.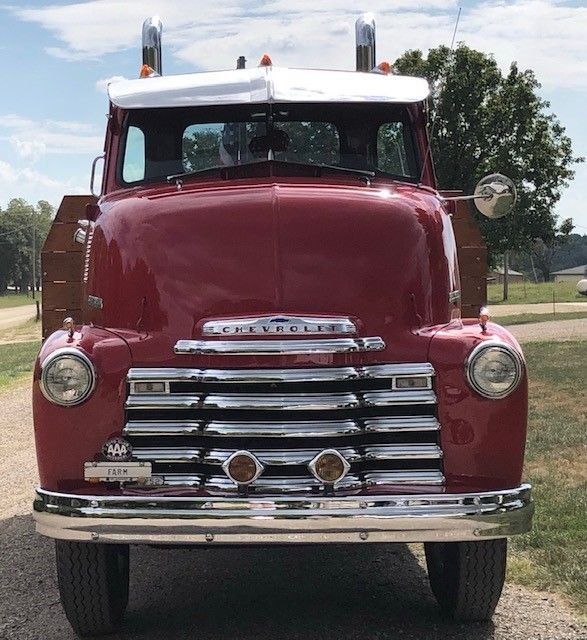 First of all this Chevy Five Window COE was made in the 1950s, time not exactly known for its performance vehicles. However it still manages to push out some pretty crazy numbers despite all odds being stacked against it. In total 261 in.³ of displacement flow through the incredible heavy duty block making everything from towing to hauling possible. Make no mistake, this is a very large vehicle and even those have a pretty massive cargo area in the back capable of carrying around many thousands of pounds. With that in mind one would not be mistaken and assuming that it needs quite a lot of performance to get up and go, something it does quite well.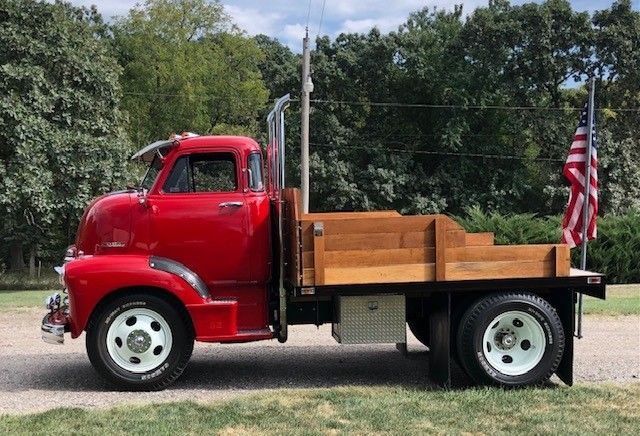 There's a lot of talk about transferring power when you're referencing sports cars but even more important is shifting gears in commercial and heavy duty vehicles. So naturally Chevy decided to go with a four-speed with the vacuum to speed transmission to help move the 134 inch wheelbase. Described in the listing as "the perfect parade truck," One can notice a ton of space and versatility to do pretty much whatever you want with this gigantic vehicle. Overall, this incredible utility automobile proves itself more than capable of handling a multitude of situations making it a great choice for anyone with a lot of ideas and some creativity to match. So, what do you think about this truck?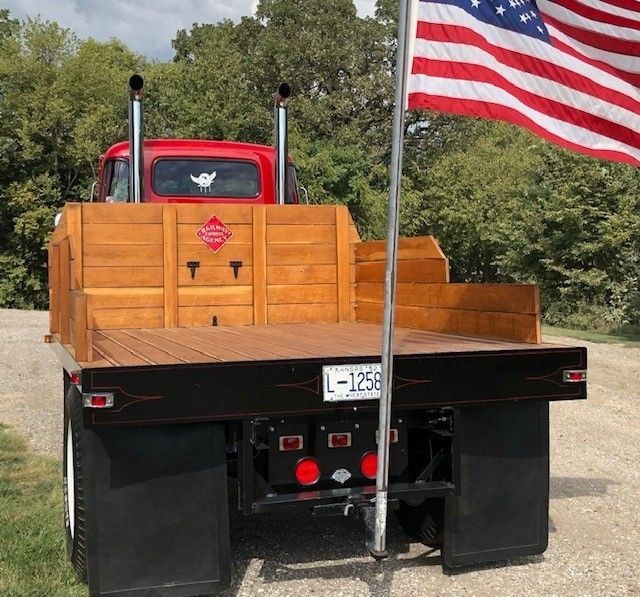 Maple Brothers Auctions invites you to register to bid and consign your vehicle(s) for our Dallas auction, being held November, 18th-19th in Dallas Market Hall. Over 400 vehicles ranging from sports and muscle car, customs, hot rods, pickup and more are expected to cross the auction block. Many will be sold at NO RESERVE. To get more information visit https://www.maplebrothersauction.com