This awesome car is selling next weekend at Henderson Auction's Collector Series at the Barber Vintage Motorsports Museum.
---
In the illustrious tapestry of automobile history, certain names echo with a resonance that transcends time. The 1974 DeTomaso Pantera GTS is one such legend.
Alejandro De Tomaso, while revelling in the international acclaim garnered by his Mangusta Coupe, embarked on a visionary collaboration with Lee Iacocca from the Ford Motor Company. This partnership, spurred by Ford's unsuccessful bid to acquire Ferrari, resulted in an exquisite blend of Italian design finesse and American automotive enthusiasm.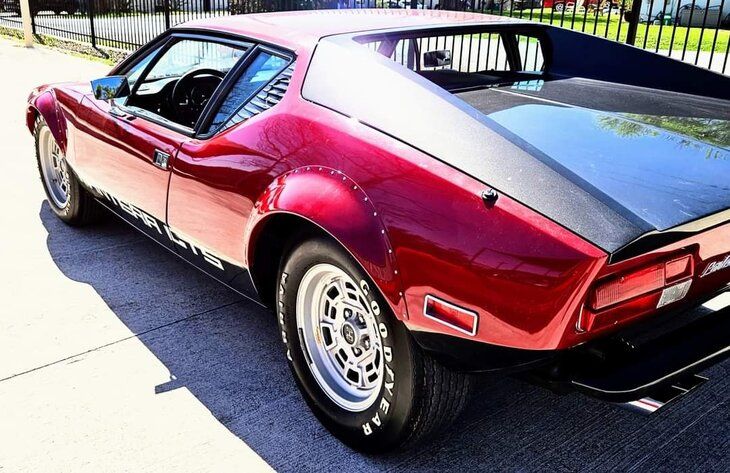 A mere 17 months post inception, this still-unnamed marvel was sent for its debut photoshoot. The photographer, inspired by its feline grace, labeled the film canisters "Panther". This serendipitous label swiftly became the talk of the town and was Italianized, christening the car "Pantera".
Its inaugural showcases at the Geneva and New York Auto Shows saw the Pantera dazzling audiences, setting it poles apart from contemporaries like the Mercedes 450SL, Buick Riviera, and Toyota Corolla. Despite its premium pricing, it found its niche, challenging even the might of Ferrari and Lamborghini in sheer performance.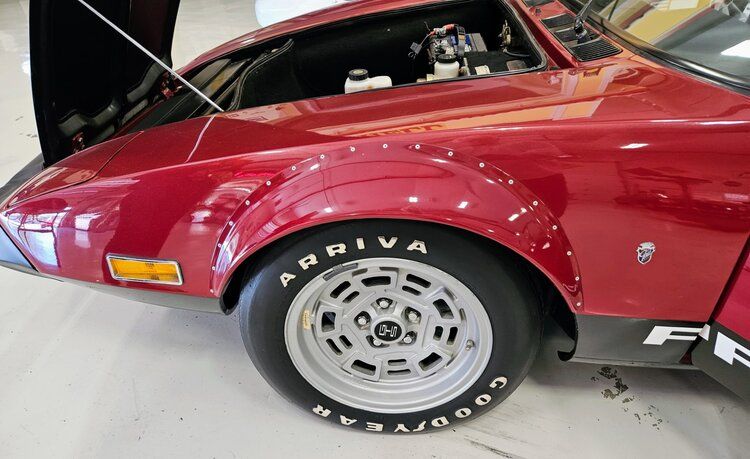 However, the 70s brought with them economic challenges, notably the oil crisis, which cast a shadow on Pantera's sales. In a bid to rejuvenate its allure, a special European GTS edition was introduced, limited to 150 units, each uniquely identifiable by their VIN, colors, and dual-toned livery.
But partnerships, as with all things, evolve. The exit of Lee Iacocca from Ford marked the end of the Pantera's collaboration chapter with Ford in 1974, setting the stage for a new phase in its journey.

Enter the DeTomaso Pantera GTS 7223. A veritable time capsule, this model, draped in its original Dark Red, has journeyed just 5,423 miles. Its pristine condition not only stands testament to its storied past but also serves as a gold standard for restoration enthusiasts.
Having been a crowning jewel in private collections for almost half a century, the current custodian has breathed new life into it, ensuring road-readiness without compromising its authentic soul. From meticulously detailing its paint to equipping it with the elusive magnesium Campagnolo wheels, every nuance has been attended to with precision.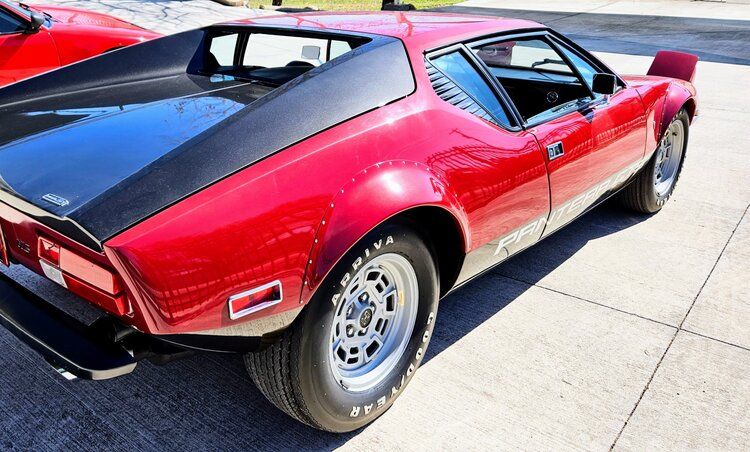 Under the hood, the DeTomaso Pantera GTS is powered by a Ford 5.8L 351 Cleveland engine, paired with a 5-speed ZF transaxle, delivering a robust 300 horsepower and a top speed of 160 mph, as per period evaluations.
Owning the DeTomaso Pantera GTS 7223 is not merely about possession; it's about becoming a guardian of a legacy. For those who once dreamed of this automotive masterpiece, the road to that dream has never been clearer.
The Henderson Auction Collector Series sale will take place at Barber Vintage Motorsports Museum located at 6030 Barber Motorsports Pkwy, Birmingham, Alabama 35094. The sale date is Saturday October, 28th. Bidding is available online and on site.
To obtain Bidder Registration credentials, please contact Kaely Scarle at 1-225-341-6895 or email Kaely at Kaely@hendersonauctions.com
If you have a vehicle to consign please reach out to Consignment Specialist Ben Hocevar at 1-225-363-8488 or email your images and information to ben@hendersonauctions.com