A closer look at the 1997 Porsche 911 Turbo in Ocean Blue Metallic.
---
Unveiled in a captivating shade of Ocean Blue Metallic, a 1997 Porsche 911 Turbo has emerged as a crowning jewel for luxury car enthusiasts. Originally making its debut at Tom Williams Porsche in Birmingham, Alabama, this exquisite vehicle exudes timeless elegance paired with iconic features that truly define its class.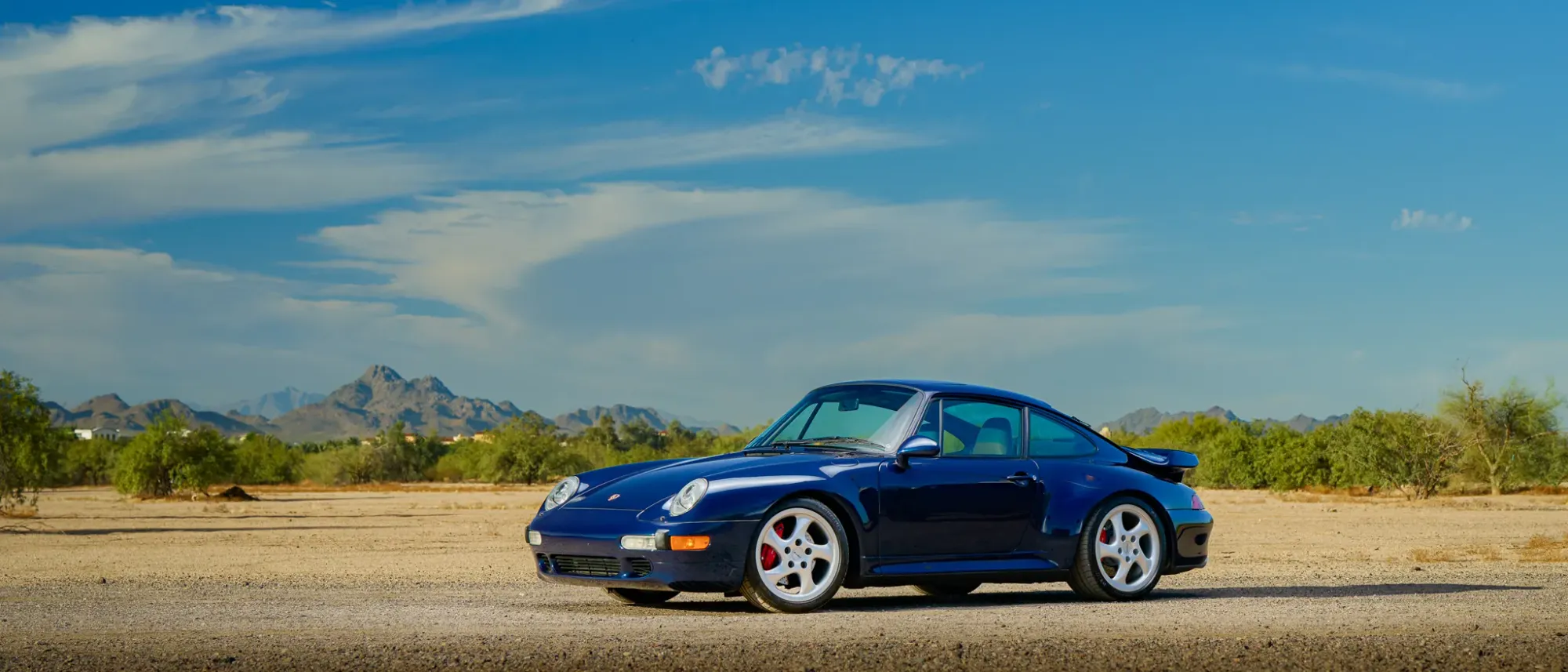 At first glance, this 911 Turbo distinguishes itself with its wider bodywork, seamlessly integrated with revised bumper covers and a fixed rear spoiler. These enhancements weren't just for show—they catered to top-mount intercoolers, giving the Turbo an edge over the standard 993 coupe. Complementing its stellar appearance are headlight washers, fog lights that meld effortlessly into the design, a power sunroof, and polished exhaust outlets. For an added layer of protection, the bodywork has been shielded with clear paint-protection film.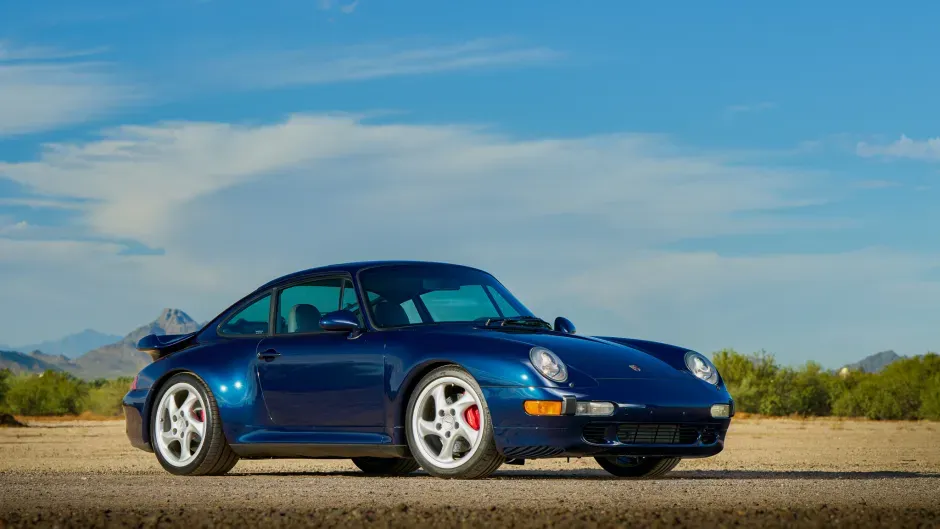 Ensuring its stance is as impressive as its appearance, the Turbo rides on 18-inch Turbo Technology hollow-spoke wheels shod with Michelin Pilot Sport tires. This 993 iteration also had the distinction of being the pioneer 911 to sport a multi-link rear suspension. Meanwhile, Porsche-branded four-piston calipers hugging cross-drilled rotors guarantee braking prowess.
Step inside, and a world of luxury awaits. The interior is swathed in Classic Grey supple leather, gracing not only the seats but also extending its plush touch to the dashboard and door panels. To augment its luxurious ambiance, the seats are adorned with Porsche-crest headrests. Among the amenities, there's a Becker-Porsche CR-210 stereo, a six-disc CD changer, cruise control, automatic climate control, and exquisite aluminum accents embellishing the handbrake and shifter levers.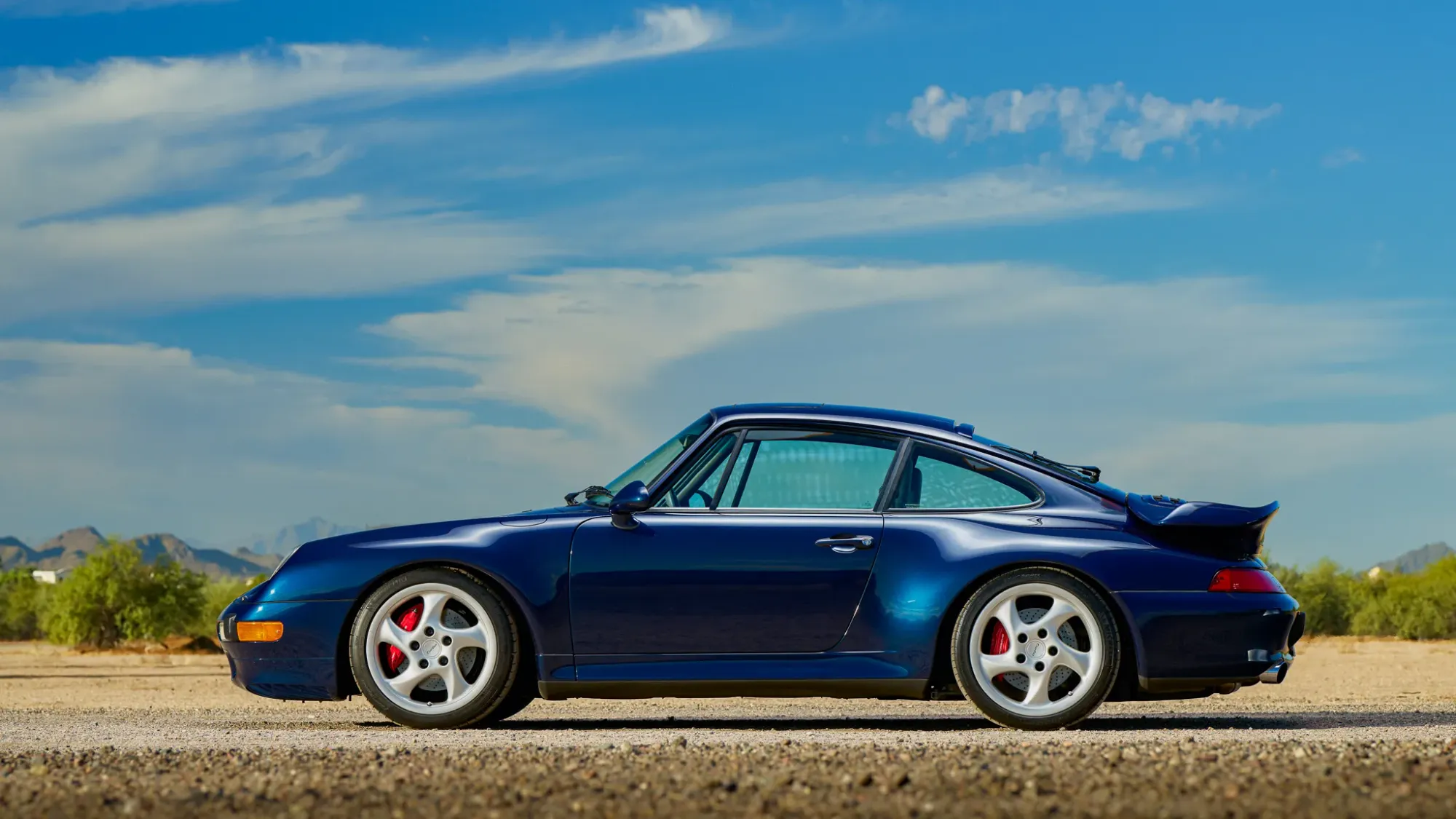 The heart of this beast, a twin-turbocharged 3.6L flat-six engine, churns out a whopping 408 horsepower and 398 lb-ft of torque. Recent updates to maintain its peak performance include a new battery in November 2019 and revamped turbocharger oil lines in August 2021.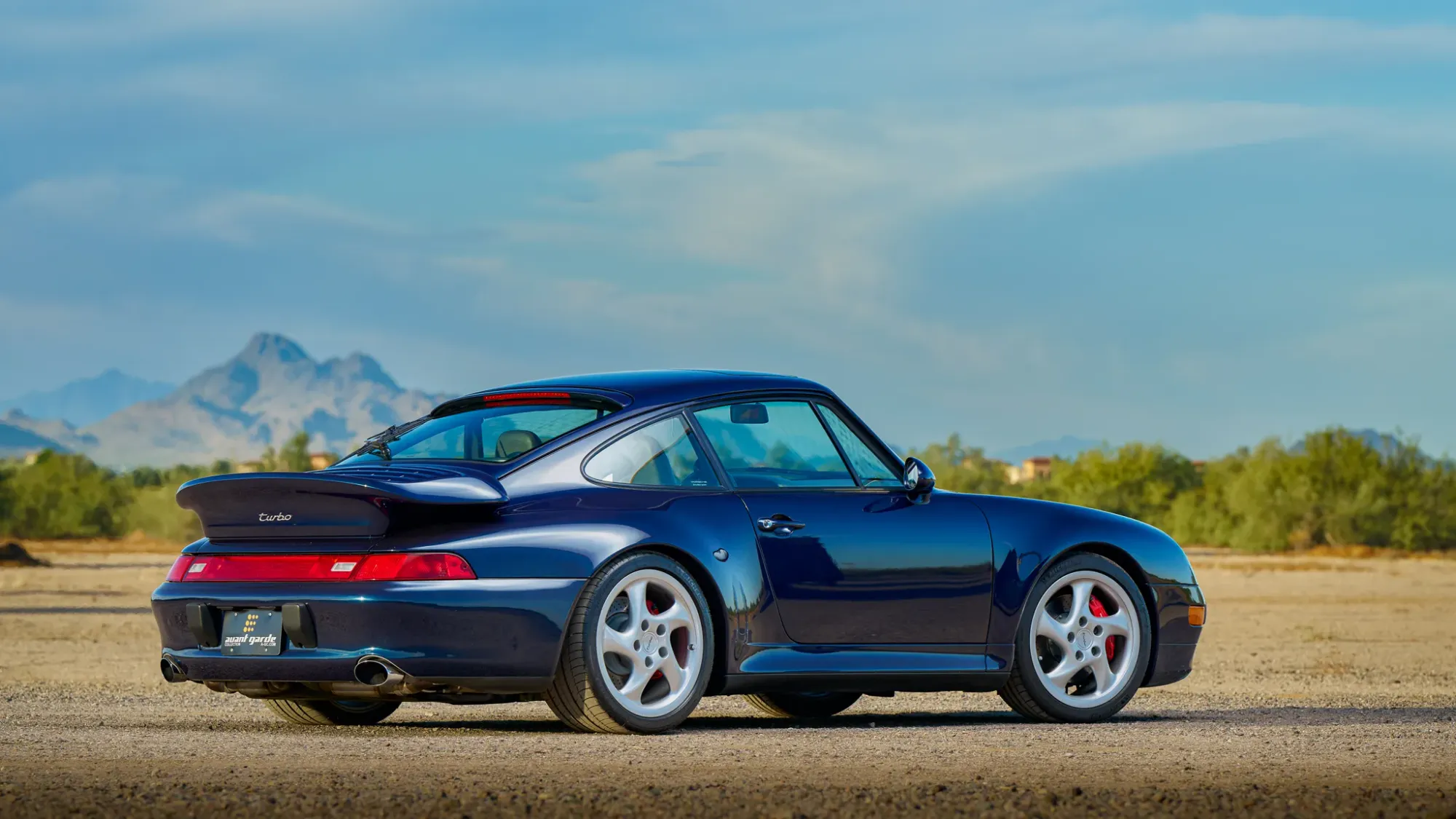 Ensuring the power is adequately delivered, the car uses a six-speed manual transaxle directing force to all four wheels, all while being supported by a limited-slip differential. This beast hasn't been without its TLC, evident from the clutch change in June 2013 and an undercarriage pampered with a dry ice cleaning.
To decode its unique offerings:
L3AZ: Ocean Blue Metallic paint
TF: Classic Grey full leather upholstery
X47: Carbon-fiber shifter knob, X54: Stainless-steel tailpipes, and more.
However, potential buyers should note a caveat: the Carfax report flagged a possible odometer rollback in June 2009 when the car was registered in Ontario, Canada.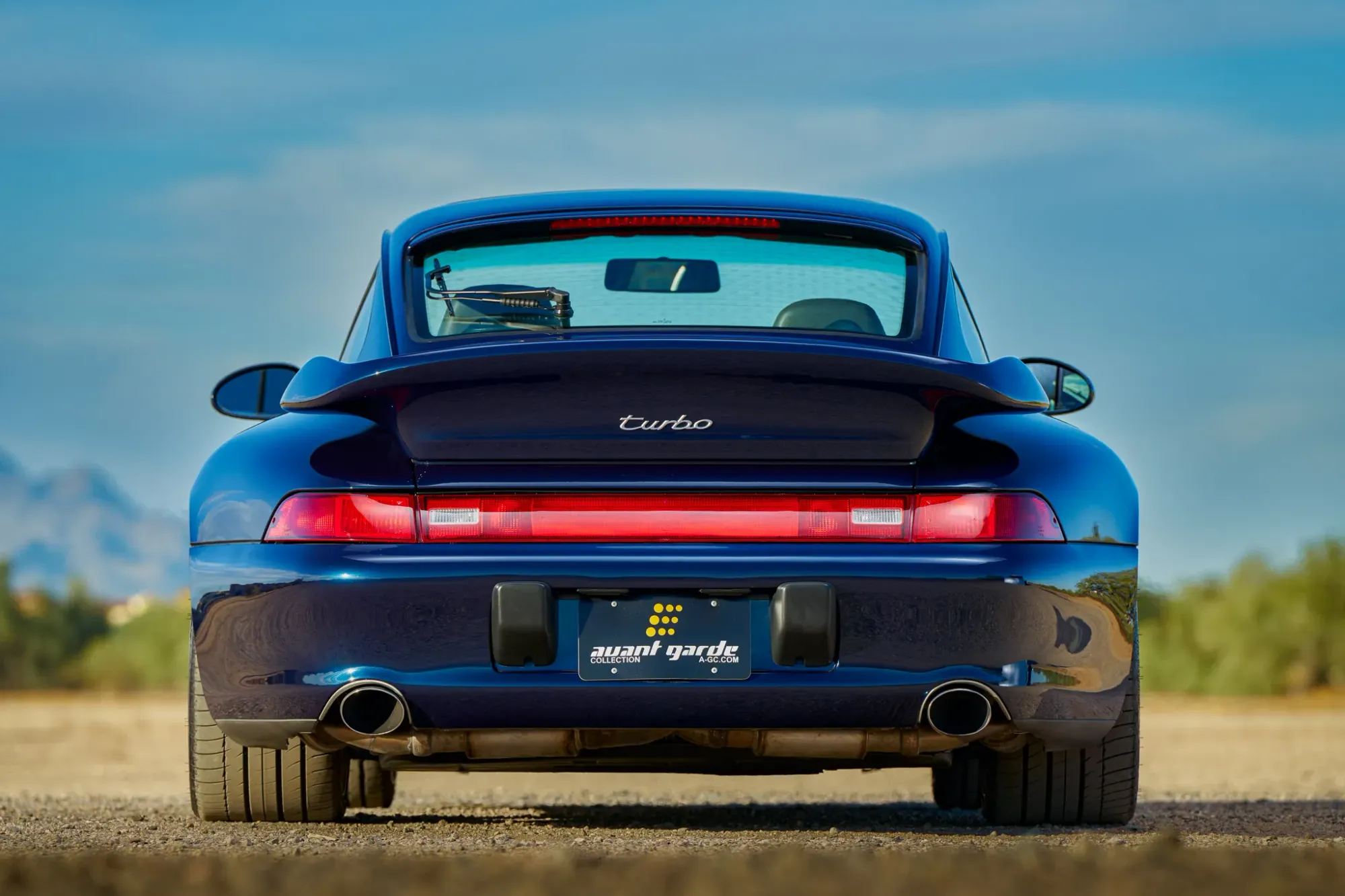 For those who understand the allure of owning a piece of automotive history, this 1997 Porsche 911 Turbo is an undeniable testament to precision, luxury, and performance.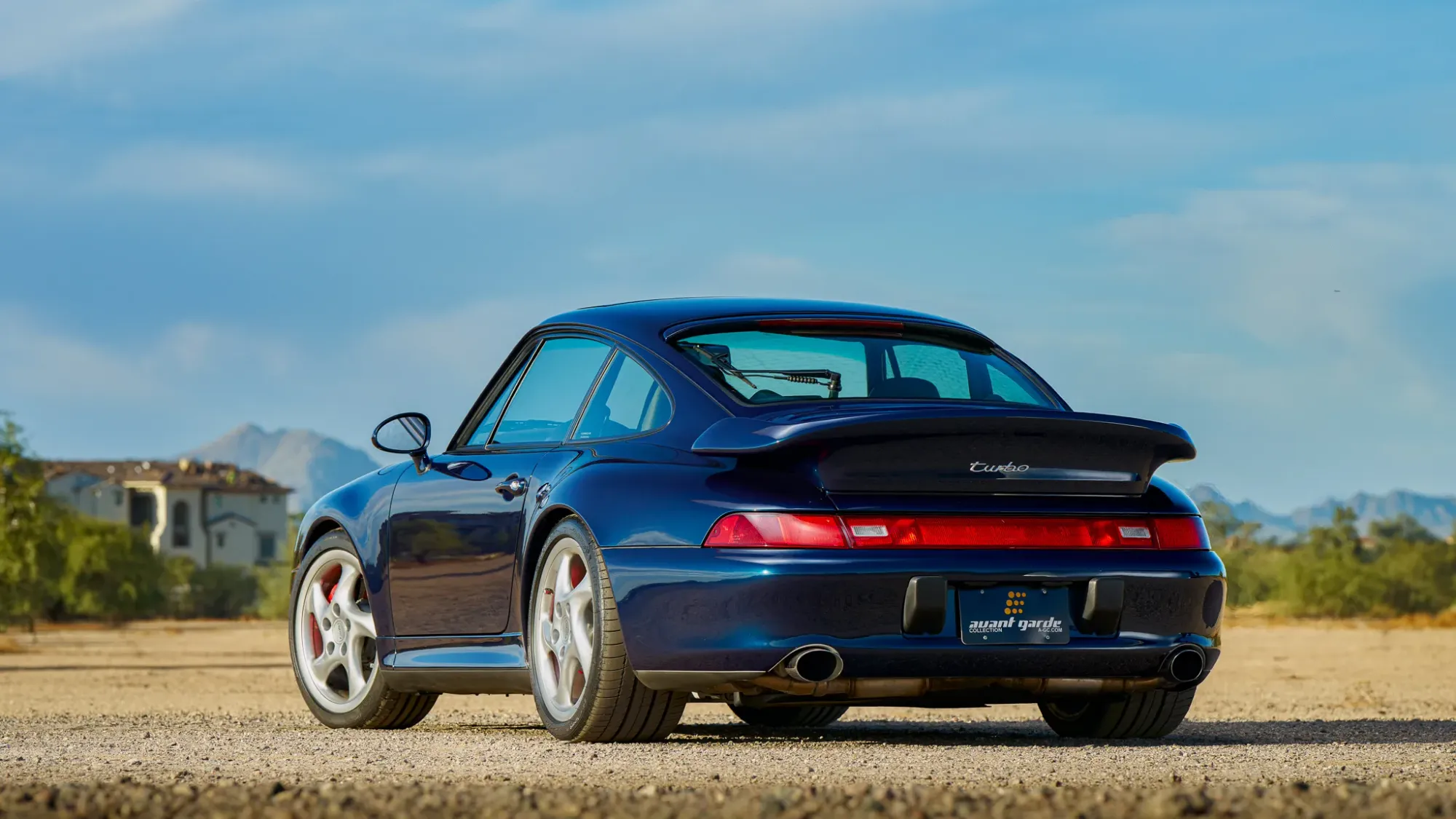 Avant-Garde is well-known as an award-winning, top seller (@911r ) on Bring a Trailer. We provide turnkey auction management for our clients. Avant-Garde presents cars in an unparalleled fashion, with a comprehensive history, descriptions, photos, and video for each vehicle. We want to put buyers in the virtual driver's seat so they can experience a vehicle as if they were present, giving them confidence in their purchase.