Add this to your classic supercar collection.
---
From the charismatic streets of Italy to the American highway's roar, the DeTomaso Pantera GT5-S has traveled both a geographical and evolutionary distance. Initially sculpted by the genius hands of Tom Tjaarda at Ghia, this sleek model was introduced in 1971, becoming an instant sensation. And now, the third iteration, the GT5-S of 1986, showcases the brand's epitome of design and performance.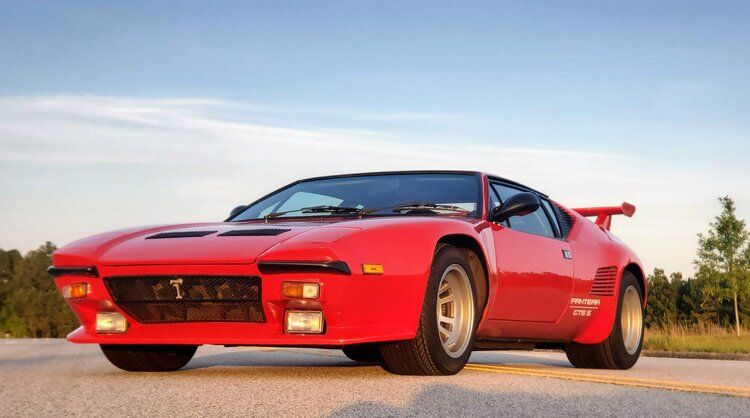 The 'S' in GT5-S isn't just a letter; it's a statement. In 1985, with a shift from fiberglass to steel for its bodywork, the car transformed from a racetrack beast to a hypercar reminiscent of a bottled soda's curves. Think less "aggressive racer" and more "James Bond's evening ride". Out of 182 GT5-S models manufactured between 1985 to 1990, this particular beauty stands out as one of the 126 Euro specs.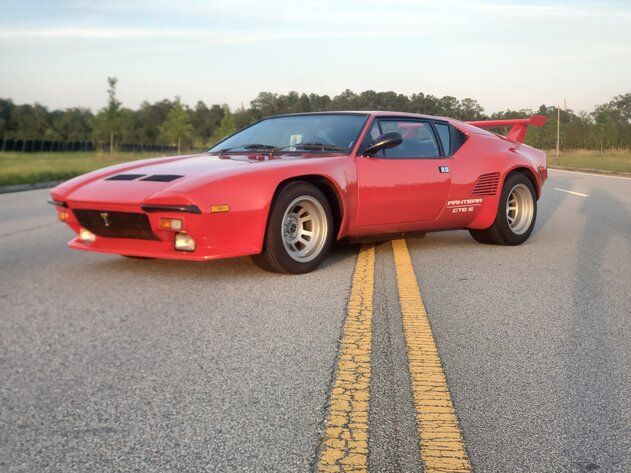 Underneath its European elegance, the car roars with American might. Powered by a Ford 5.8L, 351 Cleveland engine paired with a Holley carburetor, it produces an awe-inducing 400 hp. It's no wonder the torque clocks in at a hefty 333 lb ft, propelling the car to a top speed of 174 mph. The power is efficiently transmitted through a German-made ZF transaxle, offering five forward gears and reverse.
As if the engine wasn't enough of a showstopper, the freshly refurbished Campagnolo GT4 wheels add a touch of flair. Made of magnesium, these wheels shine in a pristine Argent Silver and are fitted with the newly introduced Pirelli Cinturato P7 tires. The dimensions? A considerable 15" x 10" at the front and an impressive 15" x 13" at the rear.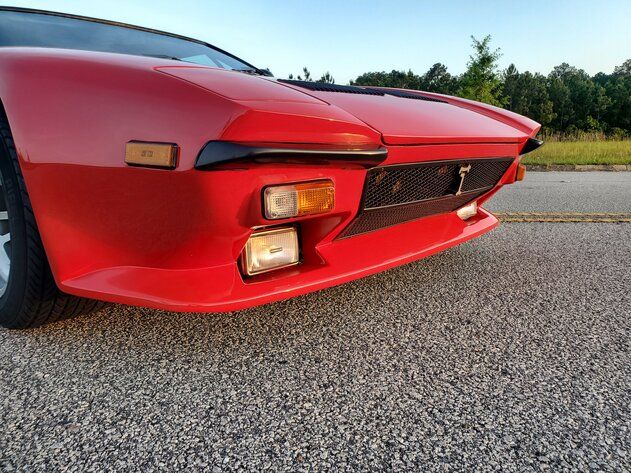 This Pantera, having belonged to a discerning collector for years and now in the hands of the current seller for a year, stands as a testament to true car artistry. With a mere 7,800 original miles on the odometer, it seems this beauty has been more of a showpiece than a road warrior. But fear not, its recent refurbishments ensure it's as ready for the open road as any brand-new vehicle, if not more.
Among the 182 ever made, the chances of you stumbling upon another DeTomaso Pantera GT5-S on your weekend drive or at a local car meetup are slim to none. It's more than just a car; it's a statement. It embodies the spirit of Italian design, American power, and the freedom of the open road.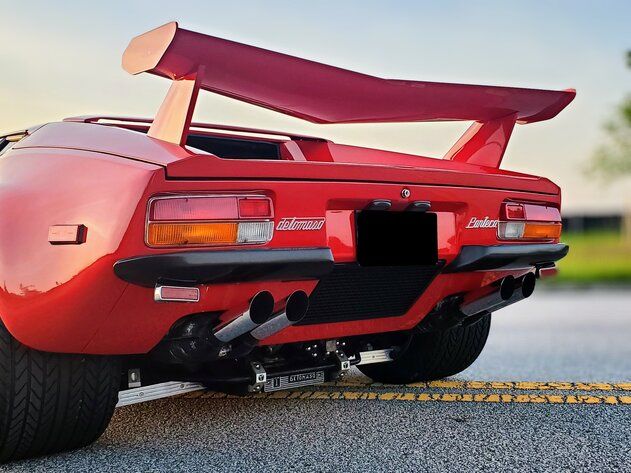 For the bold, the audacious, and the connoisseur – here's a car that promises a fusion of elegance and raw power, cloaked in sophistication and ready to conquer any road with confidence. Just make sure you're ready to handle all the attention it garners. After all, this isn't a car for the faint-hearted. It's a masterclass on four very wide tires.
The Henderson Auction Collector Series sale will take place at Barber Vintage Motorsports Museum located at 6030 Barber Motorsports Pkwy, Birmingham, Alabama 35094. The sale date is Saturday October, 28th. Bidding is available online and on site.
To obtain Bidder Registration credentials, please contact Kaely Scarle at 1-225-341-6895 or email Kaely at Kaely@hendersonauctions.com
If you have a vehicle to consign please reach out to Consignment Specialist Ben Hocevar at 1-225-363-8488 or email your images and information to ben@hendersonauctions.com