Before Subaru became well-known as a purveyor of all things all-wheel drive , Subaru got their start with the adorable 360 microcar. Here's your chance to add one to your collection.
---
Known as the "ladybug" in Japan, the Subaru 360 was often referred to in America as a "Japanese Beetle" when it was exported here starting in 1968, toward the end of its 12-year production run.
About 10,000 Subaru 360s made their way to America. That's impressive, considering America's love affair with large cars during that time period.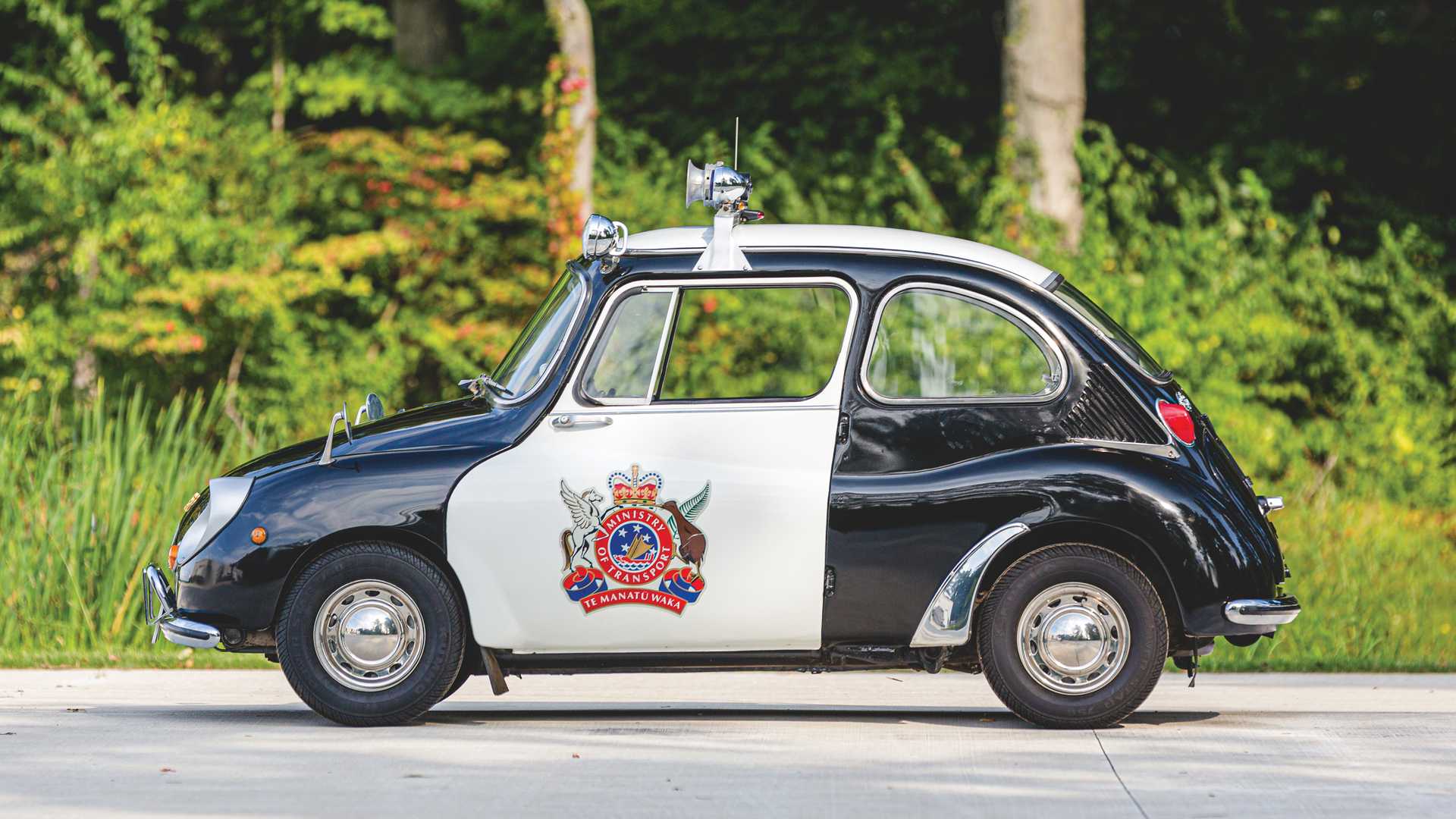 Everything about the Subaru 360 is small. It's less than ten feet long, just over four feet wide, and around four and a half feet tall. It's powered by a 360cc two-stroke twin producing just 25 horsepower, and the entire car weighs in at around 1,000 pounds.
The example seen here has been painted in New Zealand Ministry of Transport livery. Someone clearly has a sense of humor. With a zero to 60 time of roughly 37 seconds, this won't be catching speeders any time soon.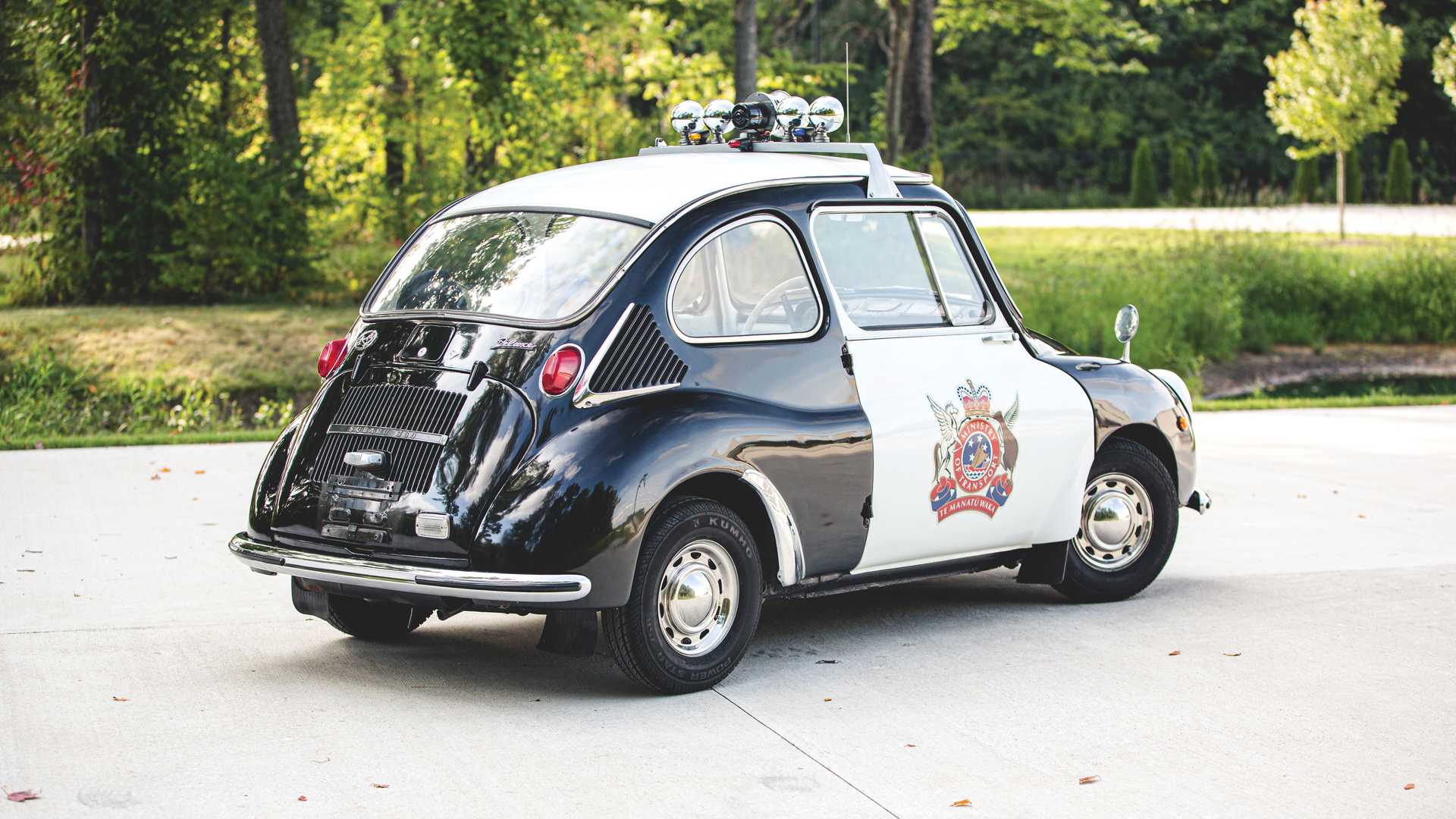 That's just fine, though – this unusual little car is beloved by its fans for many reasons. It was instrumental in mobilizing postwar Japan, and it gave Subaru an early foothold in the United States. Every WRX, Outback, and Legacy in America owes a debt of gratitude to the Subaru 360.
There's the styling, too. It has an adorable, insect-like shape that's instantly endearing. Plus, there's something inherently charming about things that are smaller than they should be.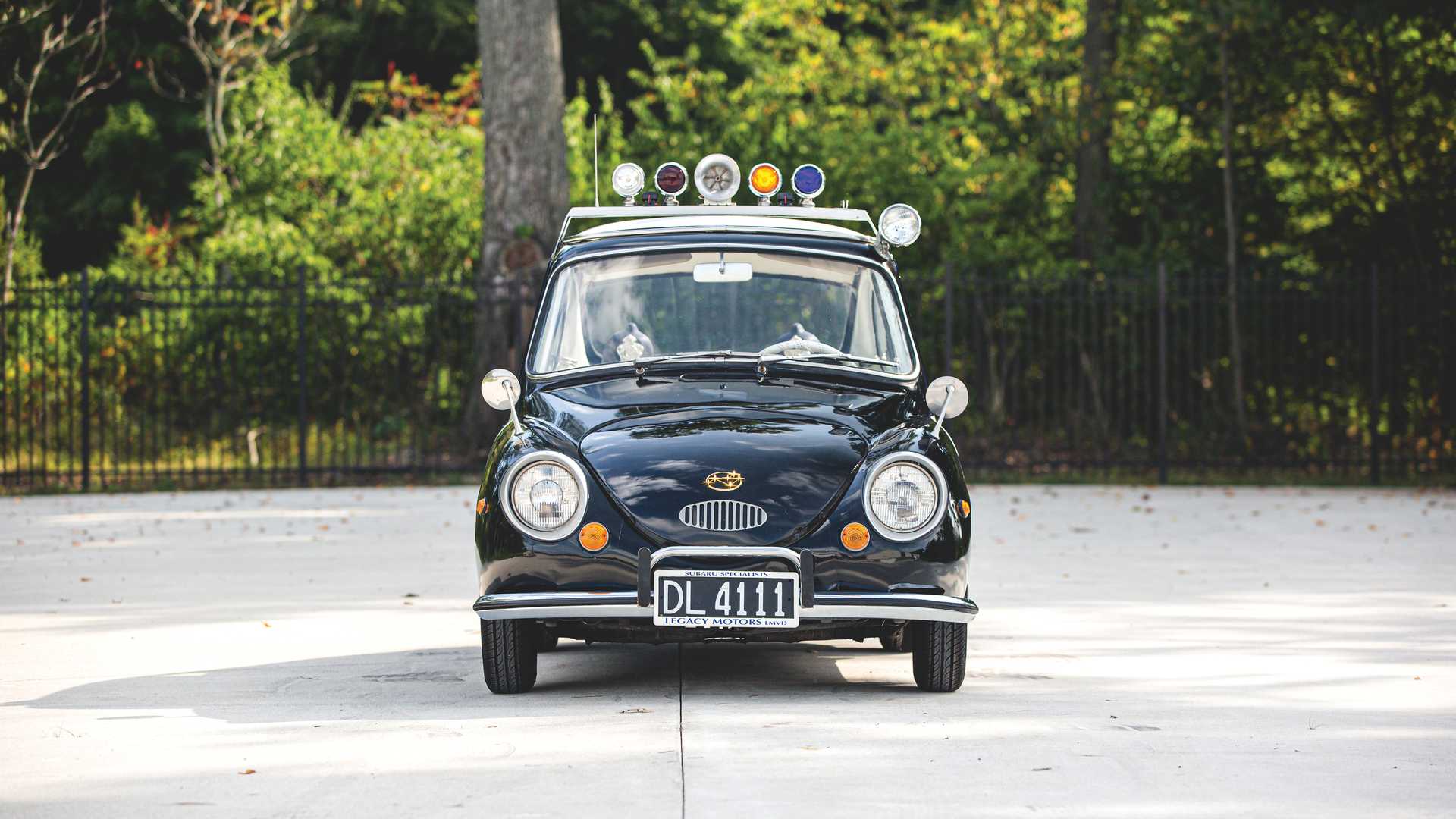 If you'd like to add this little piece of Japanese automotive history to your collection, here's your chance. Once part of the prestigious Elkhart Collection, it will be auctioned off by RM Sotheby's on October 24 and 24.
The result of decades of judicious and targeted collecting, The Elkhart Collection, offered almost entirely without reserve, comprises the most exceptional marques and models in automotive history. The focus is at once broad but highly selective from sporting British and Italian cars to microcars, classics, supercars, modern sports cars, '50s convertibles and coachbuilt icons.