This custom Caddie is just too cool.
---
Some builds are quite literally a labor of love as they stretch on for a long time and require quite the level of ingenuity to pull off. That certainly seems to be the case with this 1948 Cadillac Custom Cruiser, a project which took 5 years and over 8,000 manhours to build into what it is today. All that effort paid off, because the result is something long, low, stylish, and shockingly fast. Now it's destined for the auction block at the GAA Classic Cars event this November.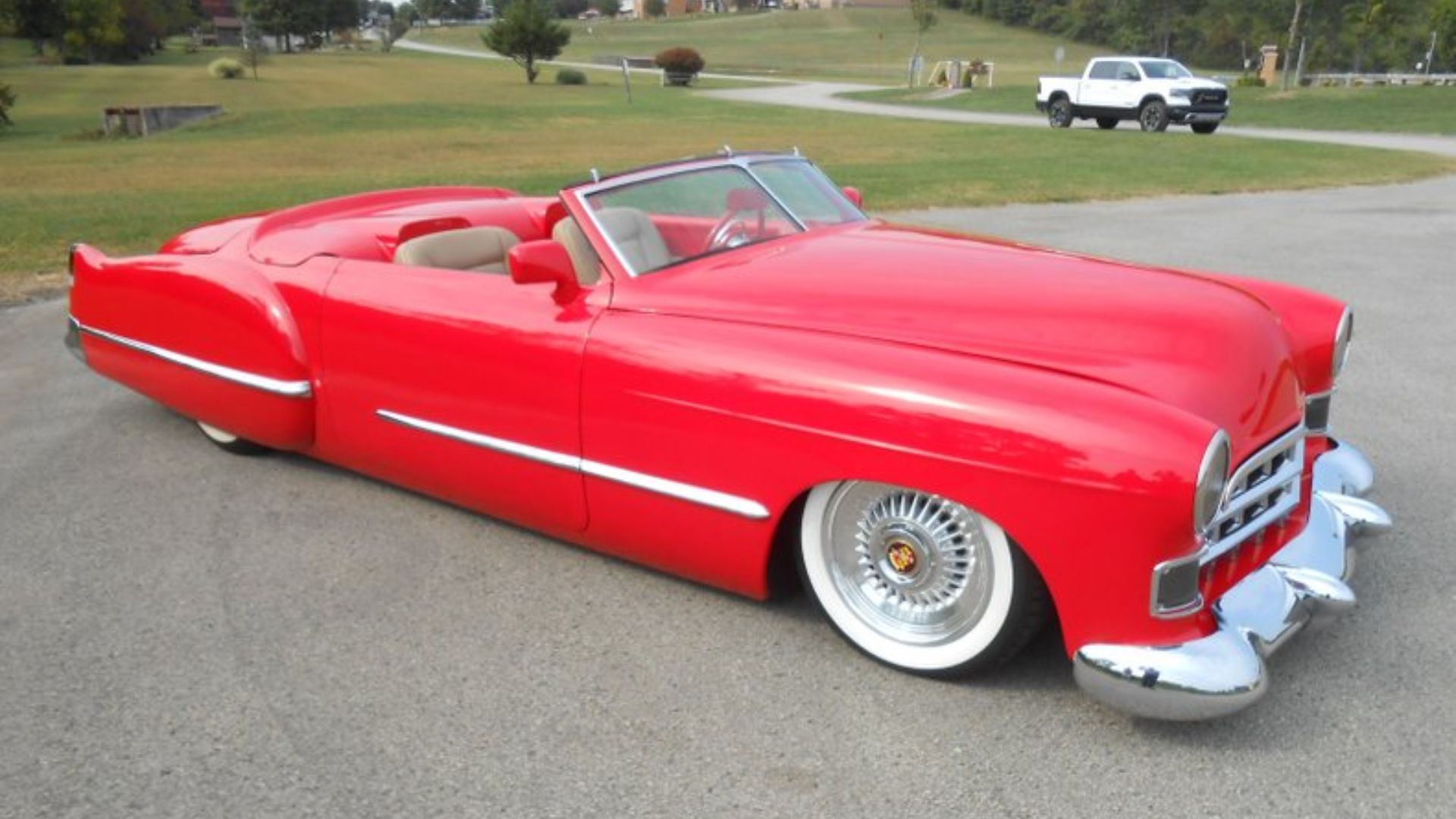 That beautiful red paint sure is eye-catching, and it helps the seemingly prefect chrome and whitewall tires really stand out. What you see is a completely hand fabricated build, so there isn't another one out there quite like it. That includes the power-folding convertible top. In the pictures this Caddie is riding low, but the driver doesn't have to worry about speed bumps, driveway skirts, etc. since there's a 4-wheel adjustable air ride suspension with a controller located on the center console.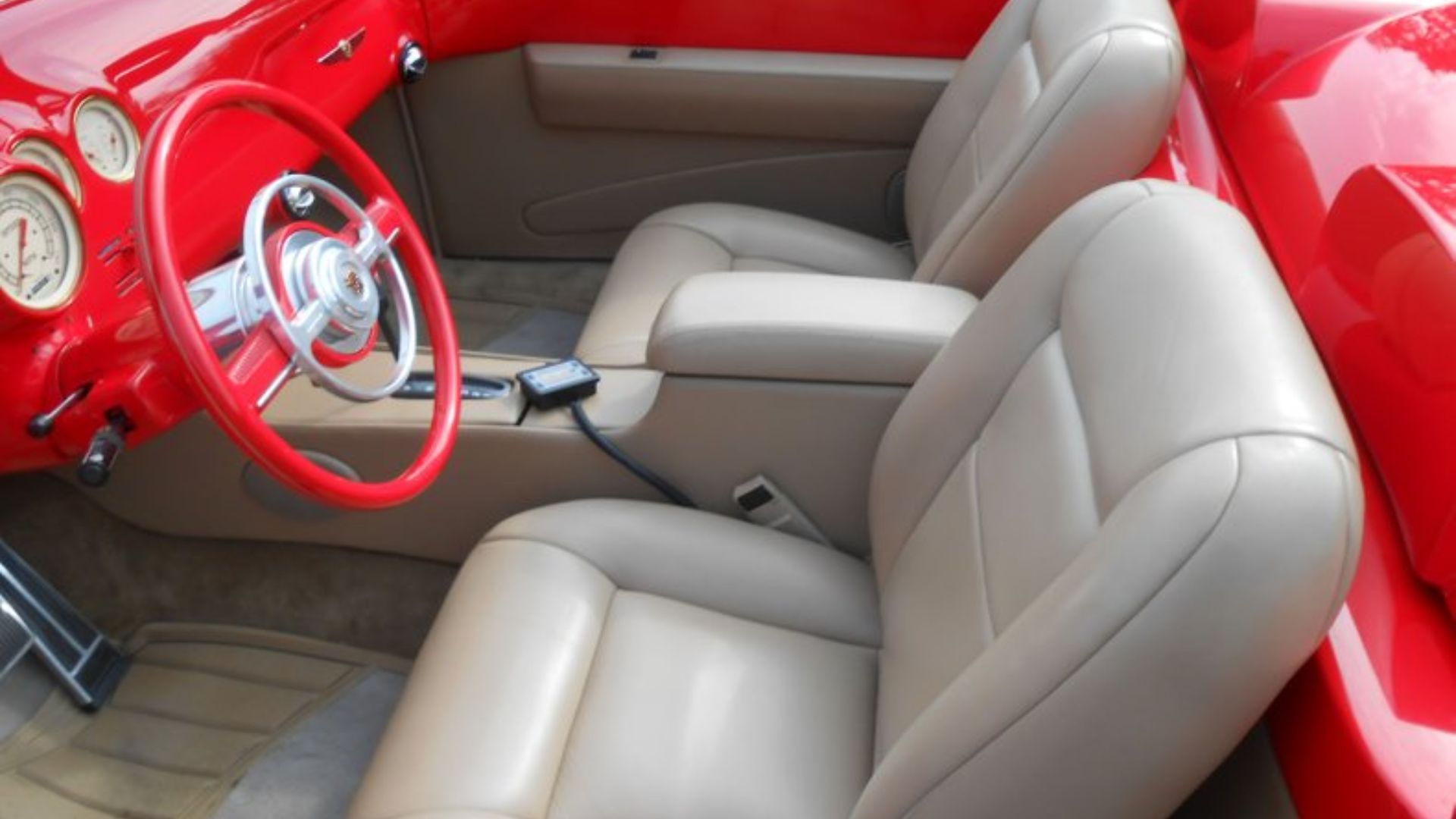 Other conveniences are also included in this custom build, like power windows, power locks power steering, and power brakes. In fact, there's even air conditioning for those hot summer days when you just have to go for a lazy cruise.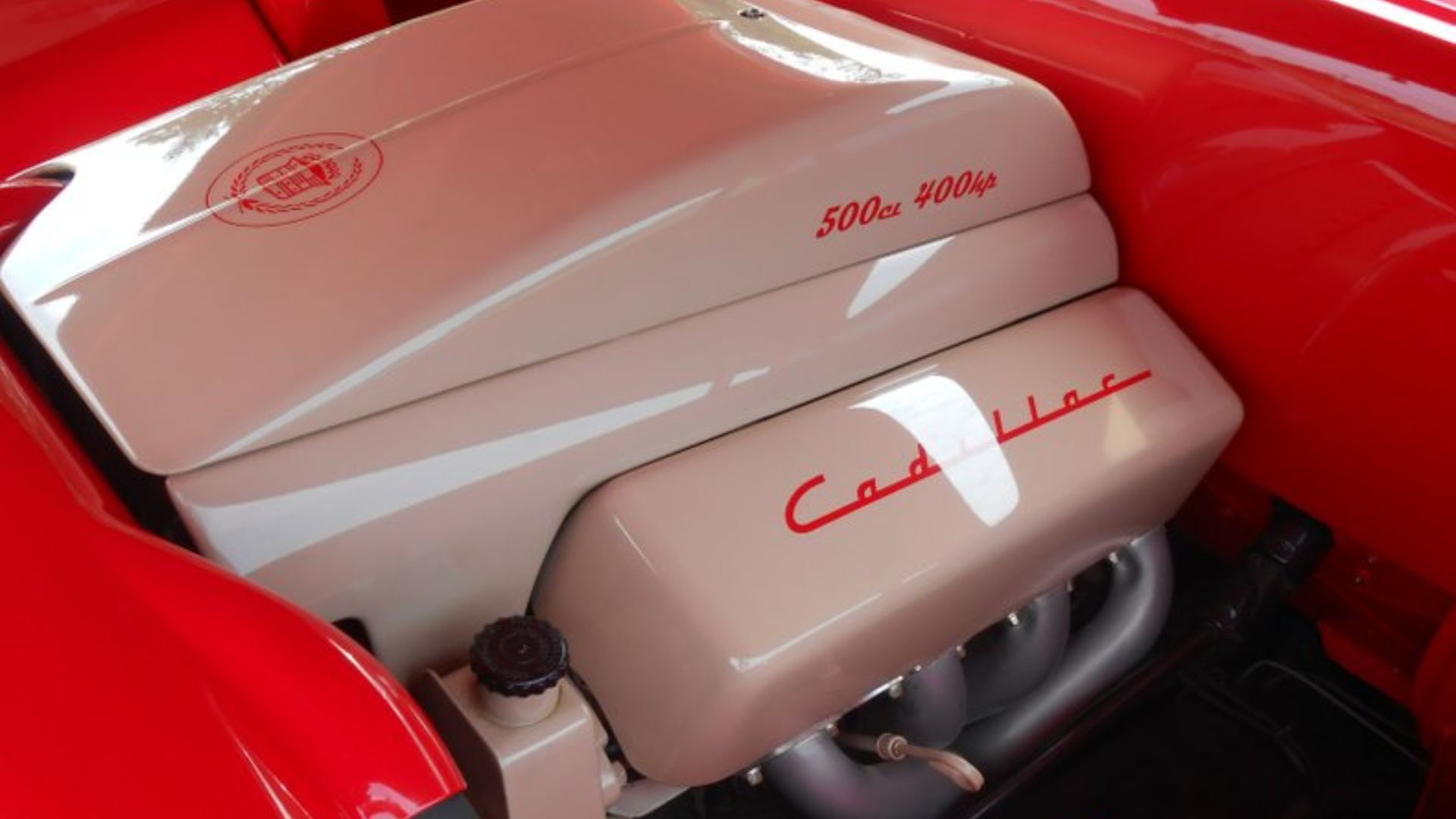 Hiding under that long hood is a 500ci V8 donated from a 1970 Cadillac Eldorado. It puts out a solid 400-horsepower, giving this Caddie far more get-up-and-go than it had originally. Mated up to that is an automatic transmission with overdrive, making brisk acceleration effortless and smooth.
Remember, this 1948 Cadillac will be auctioned off by GAA Classic Cars on Saturday, November 7. You'll need to register to bid in advance, which you can do remotely or in person.
Also, if you have a car you want to sell, GAA Classic Cars takes consignments.