Check it out on Bring A Trailer!
---
The world of car enthusiasts has been slightly overrun by powerful restomods and flamboyant muscle cars from the past. Chevelles, Camaros, and even some Novas are seen time and time again with similar build types. For some, this spells the end of originality and uniqueness for those of us unwilling or unable to put out multiple hundreds of thousands of dollars for an ultra-rare vintage model. However, there are still a few old-school cars whose design and performance set them apart. One such vehicle is the El Camino on Bring A Trailer which boasts the front styling of a Chevelle and the rear of a small pickup truck.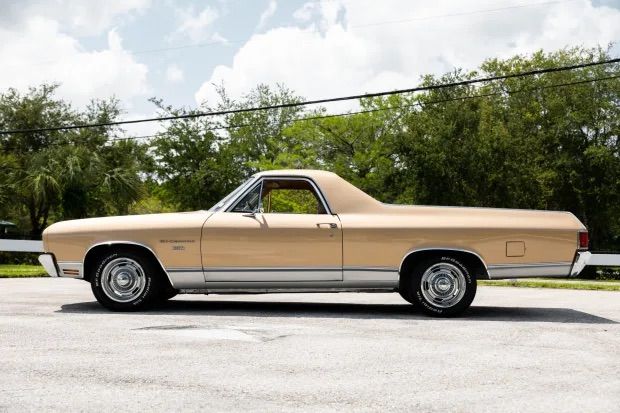 Under the hood of this particular, El Camino is a powerful 307 cubic inch V8 engine that utilizes its moderate displacement and GM engineering to make some healthy power figures. With a Rochester two-barrel carburetor, this ute can produce around 200 horsepower and 300 ft/lbs of torque. These factory ratings and parts are an excellent start for anyone looking to get a little more power from the old V8, as has been shown time and time again by skilled builders with a knack for power. It may seem like a small number to some, but 200 horsepower in such a utility-based performance vehicle.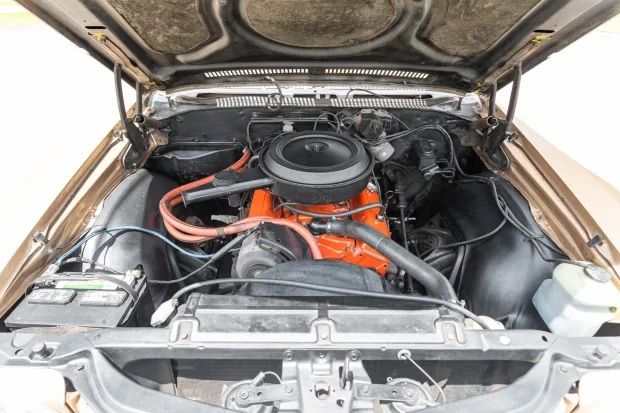 All that power is sent through a three-speed automatic transmission, allowing for smooth driving and excellent power transfer. When the rear wheels of this El Camino start spinning, you'll be less inclined to call 200 horsepower low. On top of that, every piece of this car has been well preserved, including the bed, making it the perfect vintage automobile for any pragmatist who needs style, performance, and versatility. With this Muscle car, you'll never be at a loss for all three attributes, which is precisely why you should consider adding it to your classic car collection.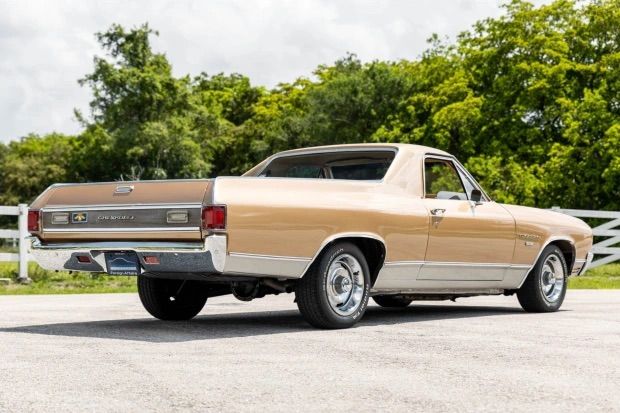 This vehicle is for sale by the Premier Auto Group of South Florida. Premier Auto Group specialized in top notch classic cars with excellent provenance. To learn more visit https://premierautofl.com.