Only 2,200 miles from new...
---
The Porsche 911 gets a lot of love in the car community because of its secure handling and great performance design. A rear engine platform combined with great power specs and a low stance has made the car the perfect monster for the track. In modern times one of the biggest things you can do to increase the value of your Porsche is to purchase a GT variant. Cars like this only come from a dedicated team of engineers willing to put everything on the line to make the next big innovation. This particular vehicle is a great example of that but it might not be what you're expecting.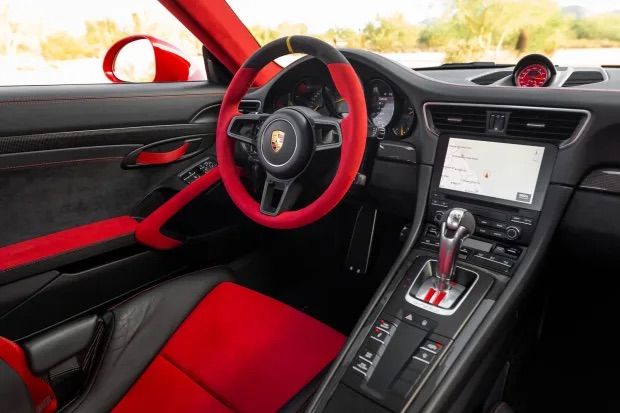 Of course, that's because you're probably thinking about the GT3 but this vehicle is a GT2 which boasts some truly incredible performance numbers. Aside from the obviously beautiful red and black decal package that seems to complement the racing-inspired curvature of the car, this 911 has a lot a sports car features you don't want to miss. One of the main things that makes this performance combination possible is the 3.8-liter flat-six which was rated at around 700 horsepower and 553 ft lb of torque from the company backspace Factory. That engine is helped along by a couple of cool options like the extended-range fuel tank, titanium exhaust, an intercooler spray system, and the neat carbon fiber cover that makes the powerhouse look good especially when revving.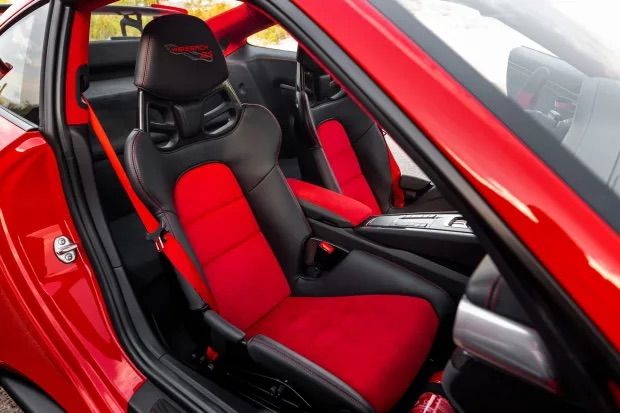 All that power has to have somewhere to go before it reaches the wheels, otherwise all of that power really means nothing. That's exactly why this Porsche uses an automatic seven-speed PDK dual-clutch transaxle, a giant in the performance gearbox industry. Outside of the  drivetrain, you also get a set of 20 and 21 in magnesium wheels with center lock and a big wing on the rear to keep the car planted at high speeds. That down force is a definite necessity as the car was made to race with the best, something you'll definitely want to do when you get behind the wheel of this incredible Porsche. So if you're a racer or performance car enthusiast looking for something to really leave an impression with its incredible driving experience and power then definitely consider this 2018 Porsche 911 GT2 RS  for your next Automotive purchase.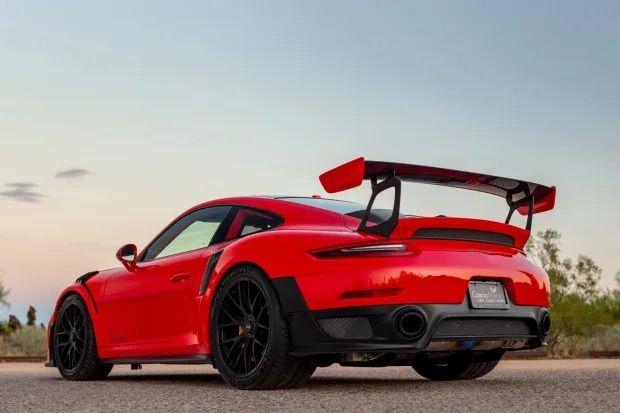 This vehicle is being sold by Cascio Motors. Check out their other vehicles and Consignment information at casciomotors.com.