The Revitalized Classic.
---
Unveiling the remastered 1975 Porsche 911S Targa: A classic marvel reborn and reintroduced to the world. First spotlighted during its sale on BaT in March 2019, this mid-year 911 has undergone an extensive rejuvenation, presenting it as not just a vintage delight but a contemporary masterpiece as well.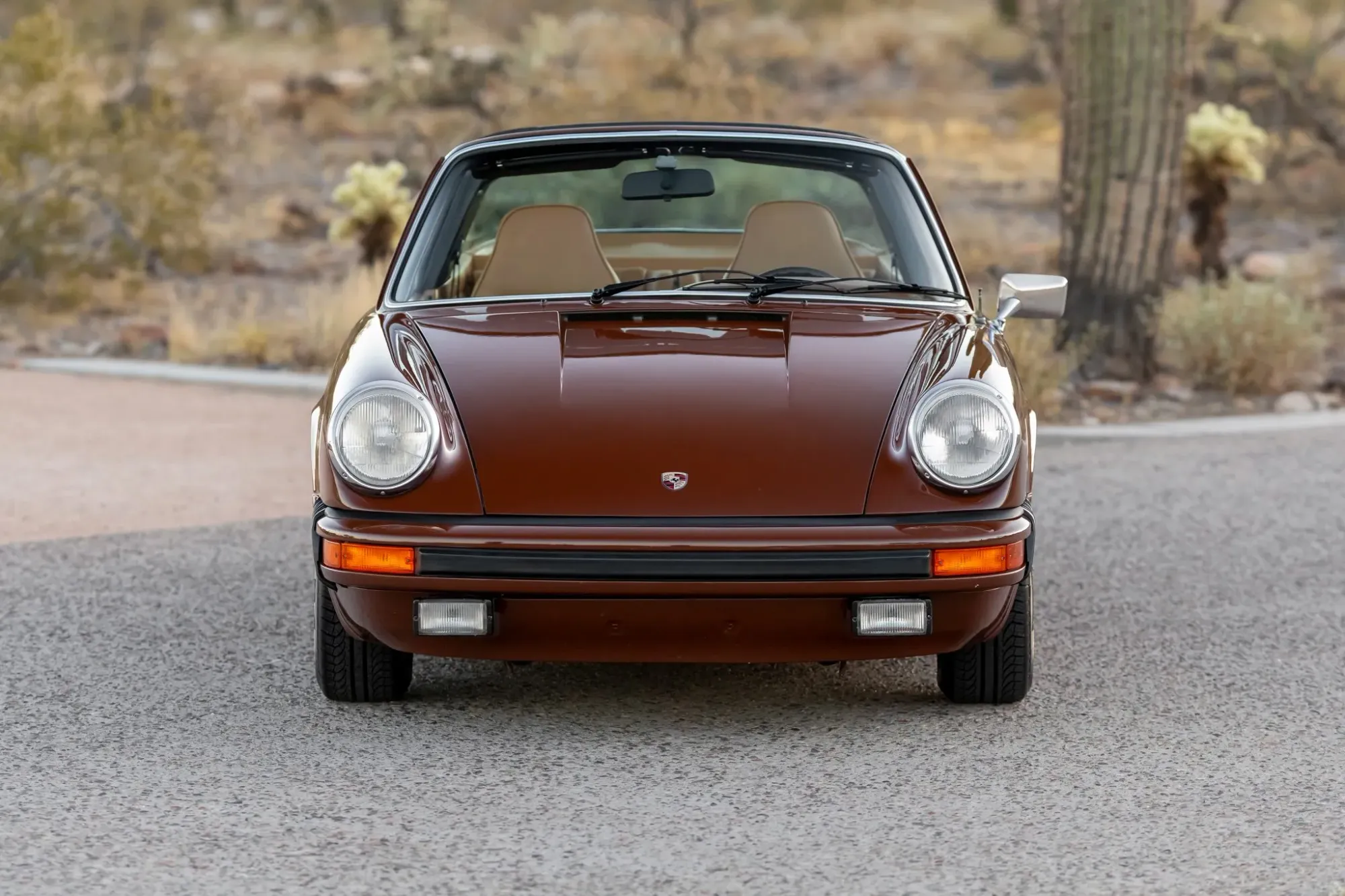 Boasting an exquisite repaint in the deep hue of Bitter Chocolate (L408), this beauty showcases finesse and an old-world charm. Paired with its black removable roof panel, the signature black Targa bar, and the polished headlight trim rings, it radiates a luxurious aesthetic. The car doesn't just stop at pleasing the eye; it promises functionality with features such as fog lights and body-colored impact bumpers.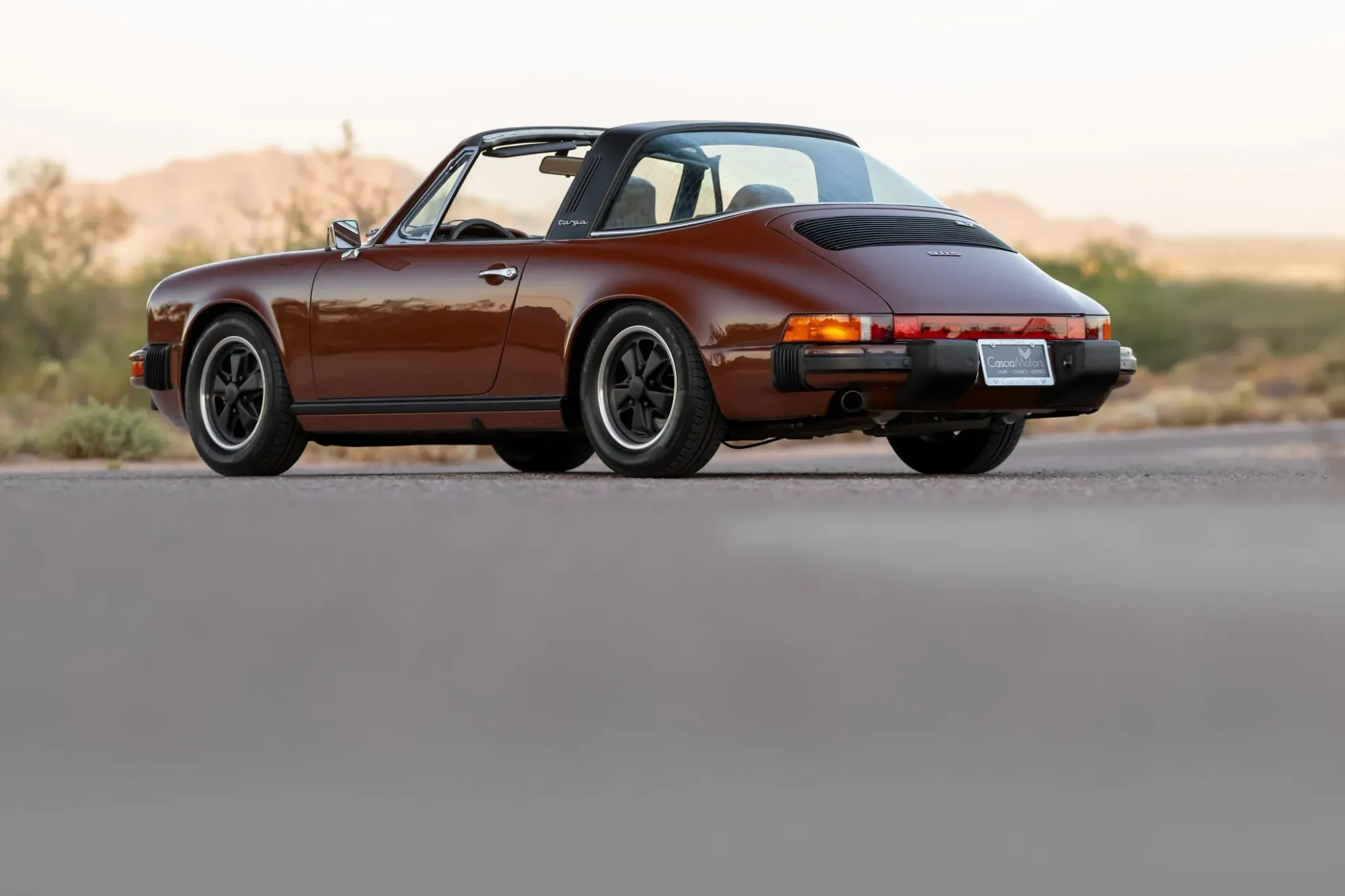 Steadied on sleek 15″ Fuchs forged alloy wheels, painted in a contrasting black and adorned with Pirelli P4 tires, this 911S Targa promises a smooth drive. Ensuring its readiness for the market, the brake light switch and fuse have been freshly replaced, and the parking brake fine-tuned.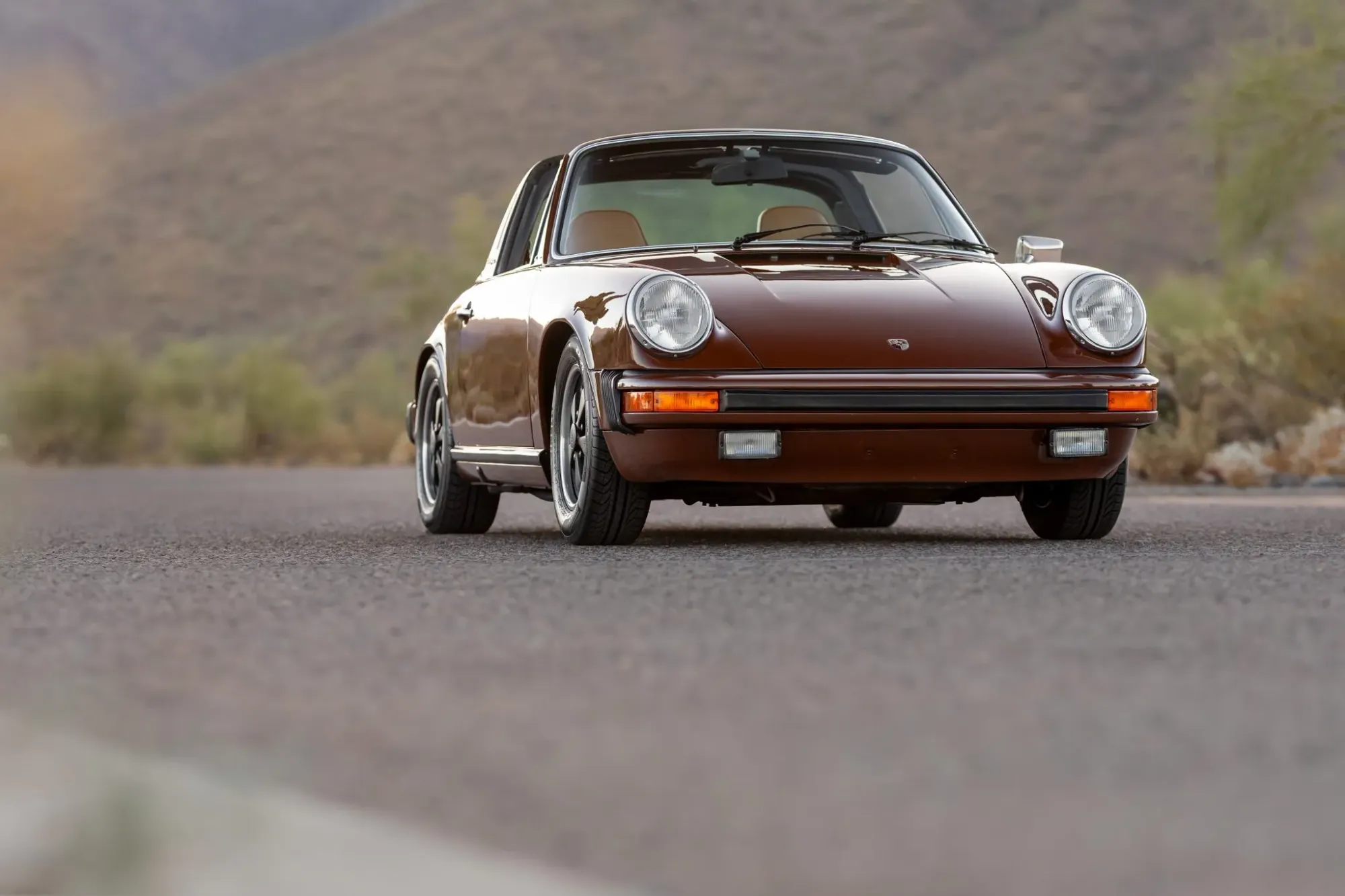 Inside, the car celebrates opulence. The high-back sport seats, revamped with plush tan upholstery and detailed with patterned center inserts, exude elegance. The modern amenities like the front vent windows, a precise quartz clock, the classic Blaupunkt radio, and a heated rear window accentuate the car's perfect blend of vintage and contemporary.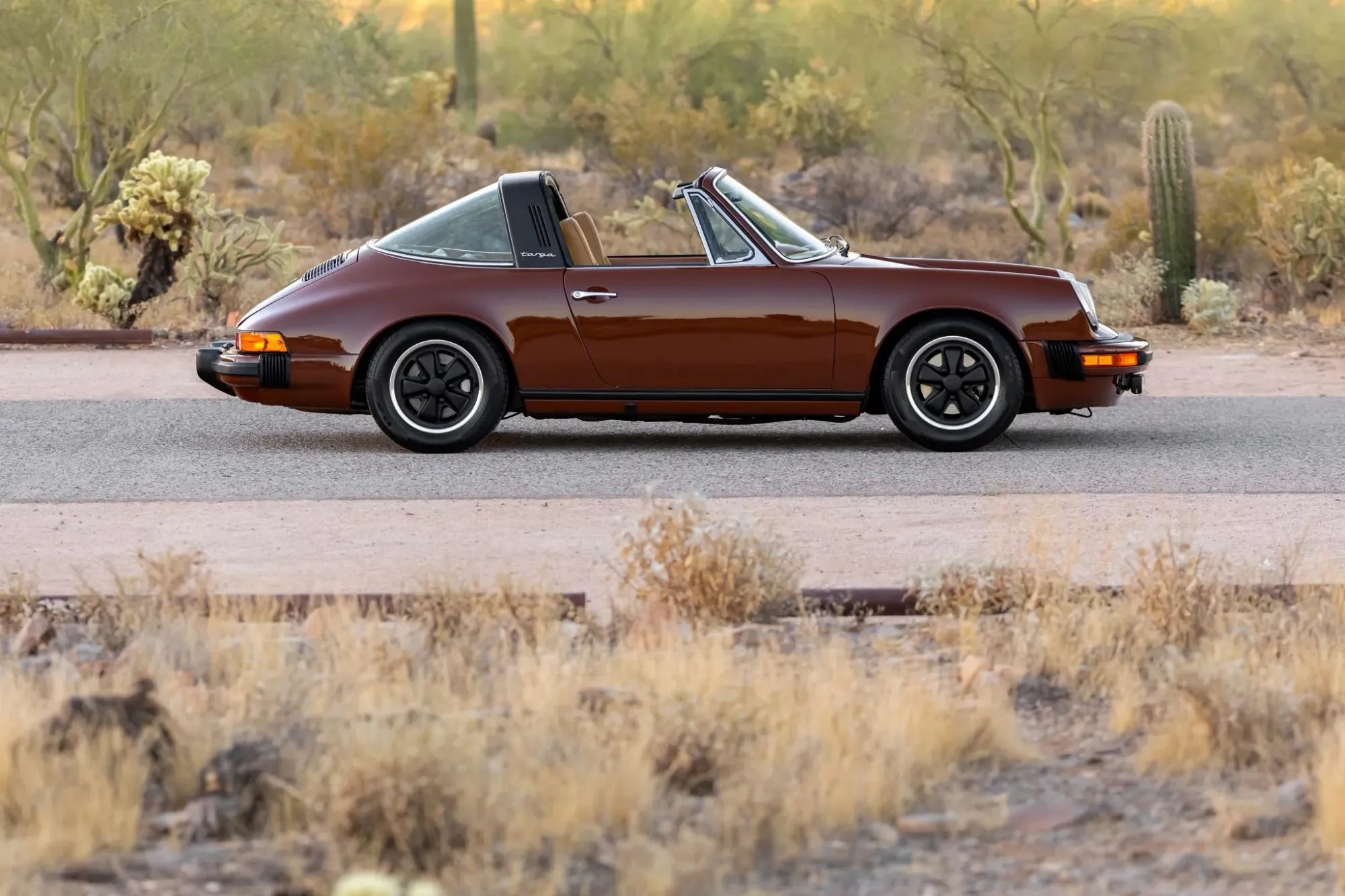 The driving experience is amplified by the MOMO Gritti steering wheel, which stands guard in front of the precise VDO instrumentation. While the five-digit odometer reads 97k miles, it has seen only 1,800 miles since its acquisition by the present owner.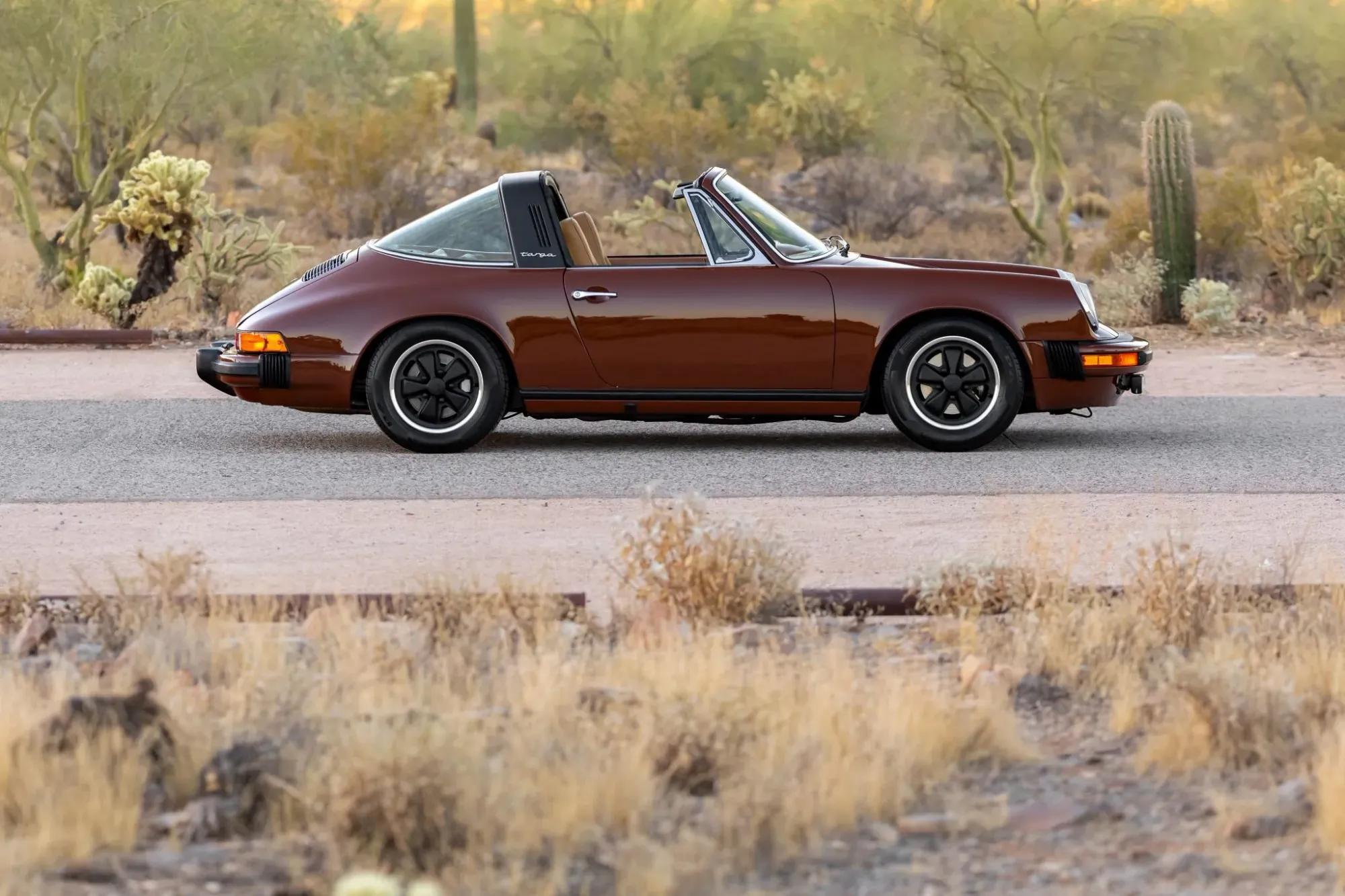 Under the hood lies the real beast: the 2.7-liter flat-six engine, equipped with the Bosch K-Jetronic fuel injection. Rejuvenated in June 2020, the engine has seen a meticulous overhaul, including the regrinding of camshafts, the introduction of new piston rings, an intermediate shaft, and a fresh exhaust system.
Accompanying this Porsche classic is the Porsche Classic Technical Certificate, detailing its meticulous journey, including a December 1974 production date.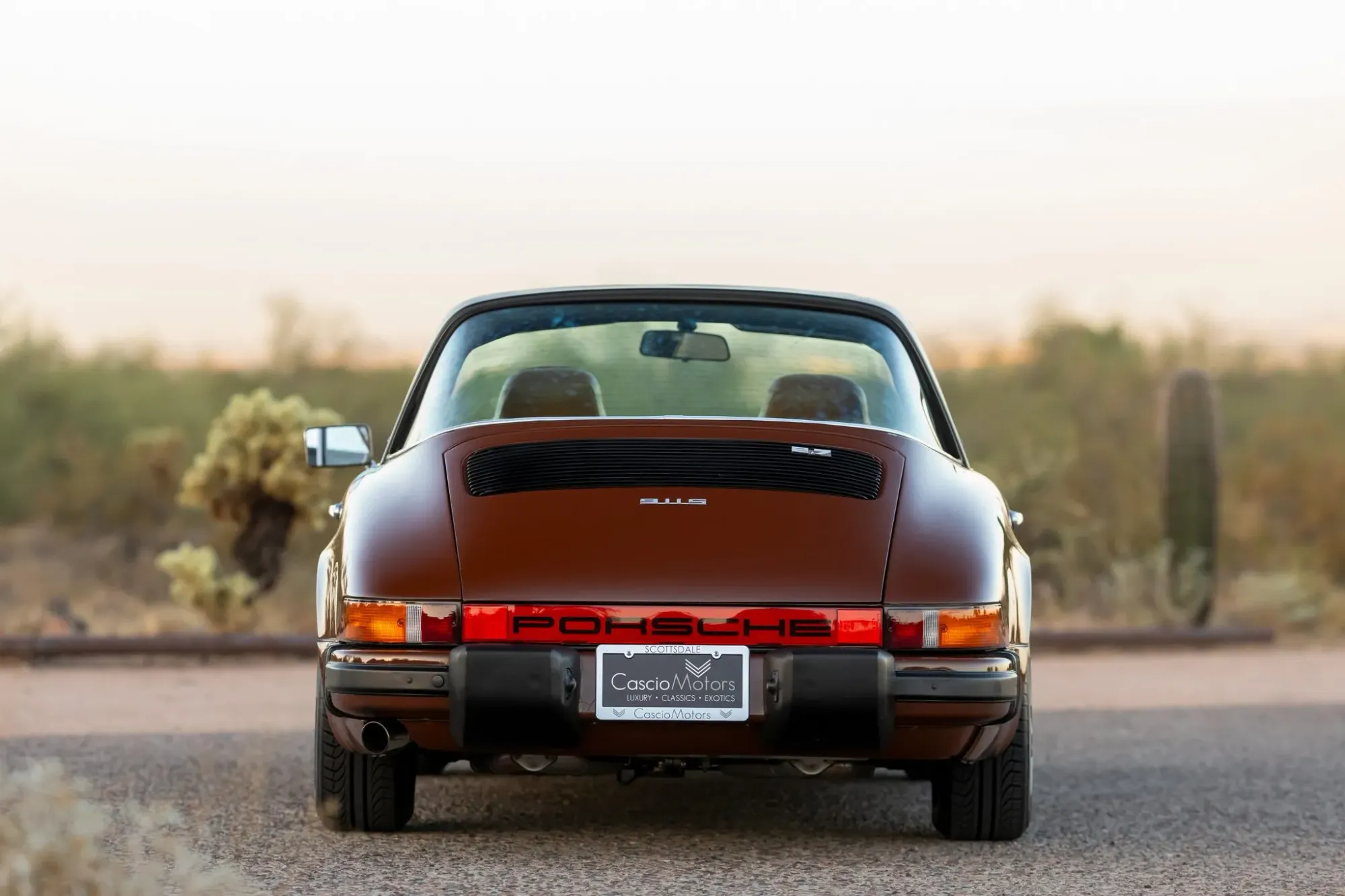 In essence, this revitalized 1975 Porsche 911S Targa 5-Speed stands as a testament to the timeless allure of vintage cars, blending the essence of the past with the finesse of the present.
Casciomotors.com has many great cars in inventory. Additionally, Casciomotors.com can assist you with selling or consigning your current car. Contact them today!