Drive Away in Elegance.
---
Here's a golden opportunity for automobile enthusiasts and Porsche aficionados! Stand a chance to own an exquisite Shark Blue Porsche 718 Cayman GT4 by participating in our sweepstakes.
This breathtaking 2022 model is not just any Porsche; it's a carefully crafted masterpiece that embodies both power and elegance. Beneath its polished exterior lies a robust 4.0L Flat 6 engine that offers a whopping 414 horsepower. Pair this with a seamless 7-speed PDK automatic transmission, and you have a vehicle that surges from 0 to 60 in a mere 4.2 seconds. It's not just fast; it's thrillingly swift.
Its eye-catching Shark Blue finish is amplified with a staggering $30,000 worth of factory options. To ensure its pristine appearance remains unblemished, an additional investment of over $5,000 has been made for a comprehensive ceramic coating and a complete paint protection film.
The interior is an embodiment of luxury and comfort. Crafted with a Leather/Race-Tex blend, its black hue contrasted with delicate yellow stitching creates a sophisticated ambiance. The LED headlights equipped with PDLS+ ensure clarity, while the Light Design Package adds an extra touch of refinement.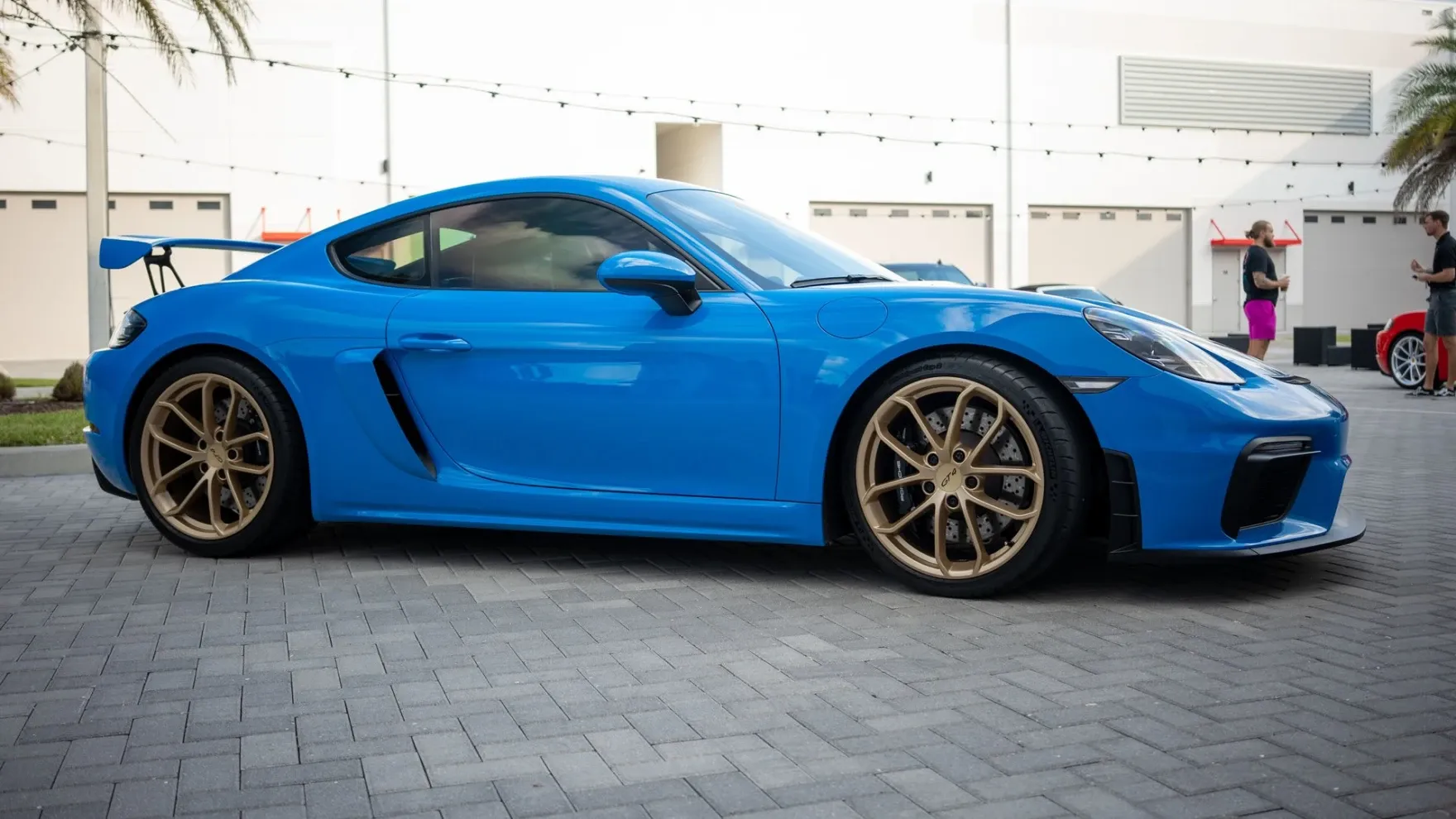 The vehicle is safeguarded with a full PPF, covering the nose, hood, bumper, fenders, A Pillar, and rockers. For those concerned about the car's protection against the elements, a state-of-the-art Quantum Pro Stage 3 Ceramic comes with a reassuring 10-year warranty. And to complete the package, a brand-new Porsche car cover is also included.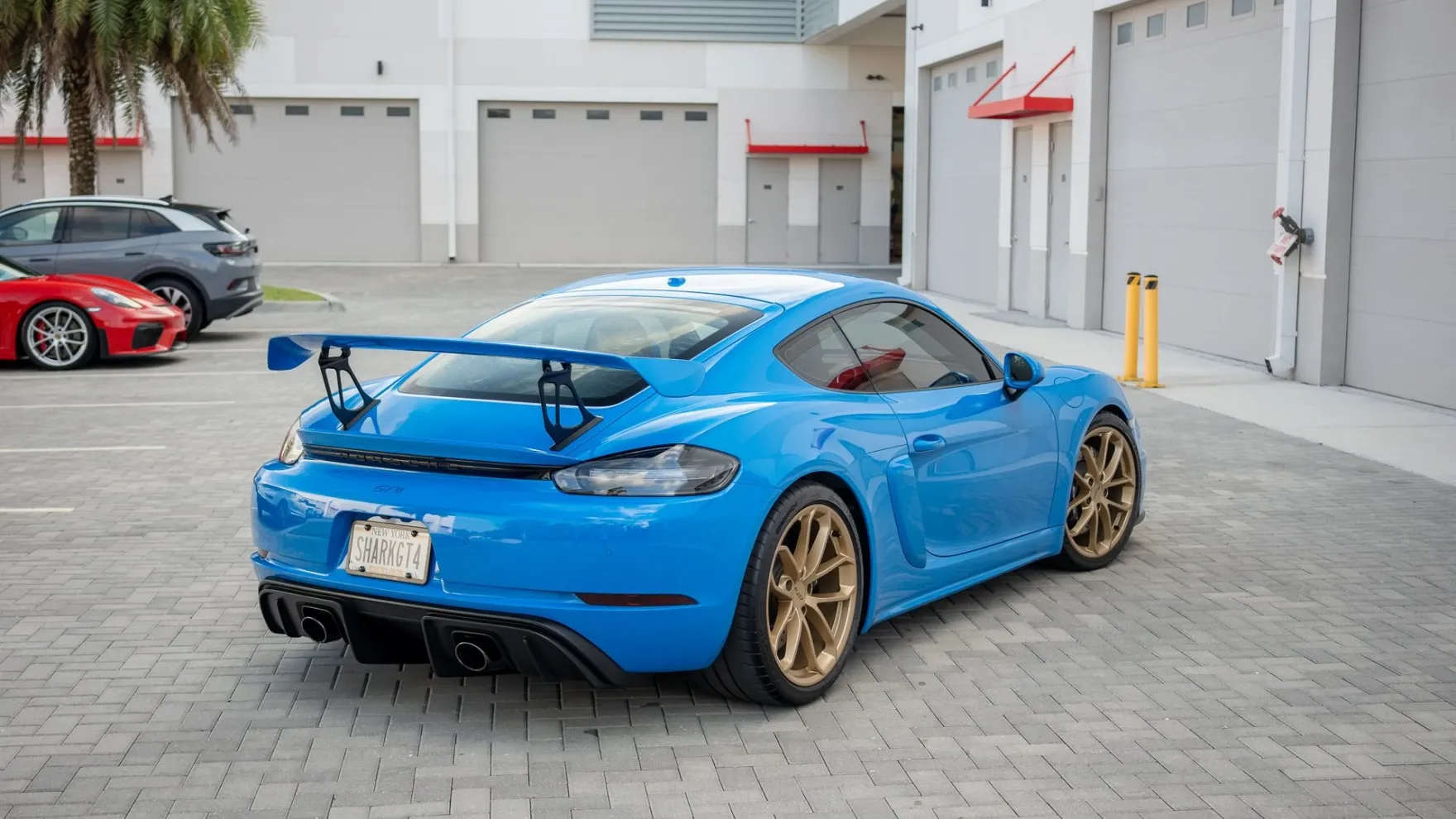 In essence, this Porsche 718 Cayman GT4 isn't just our most extravagant sweepstakes offering; it's an emblem of style, power, and sophistication. Don't miss your chance to drive home this marvel!