This frame-off, nut & bolt restored 1975 Ford Bronco has it all.
---
When you're talking about classic off-roaders, the phrase "Big Three" takes on a different meaning. Ask just about any 4x4 fanatic, and they'll gladly tell you that the Holy Trinity of classic off-road fun machines consists of the Jeep CJ, the Ford Bronco, and the Chevrolet Blazer. The Ford Bronco has pulled ahead in popularity in recent years, for varied reasons.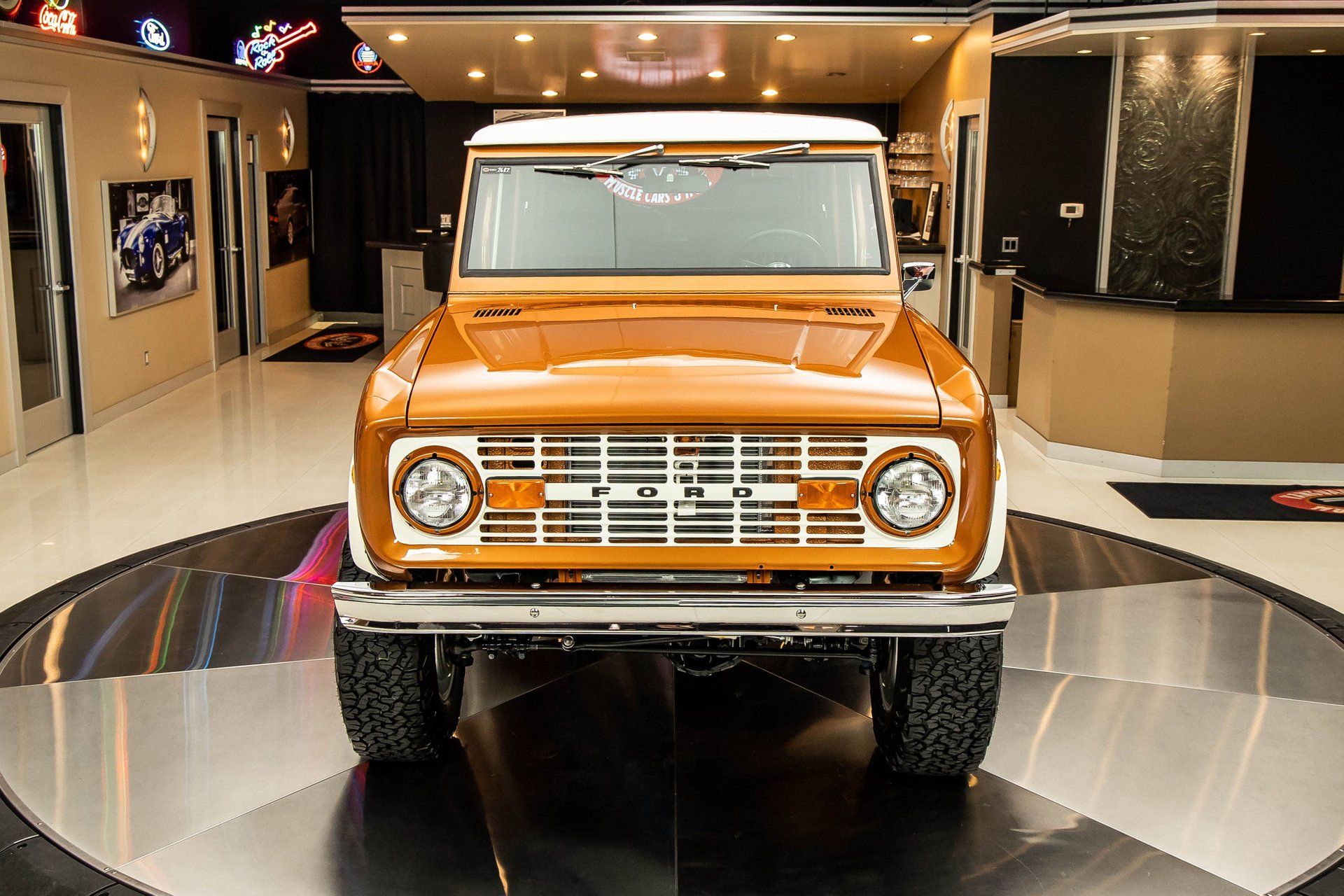 This 1975 Ford Bronco 4X4 is powered by a 302 cubic inch V8 engine - a 1991 302 roller block that's the same used in many Mustangs and Thunderbirds. It has the stock heads with a Holley 600 CFM carb with electric choke. It has a New Process 435 4-speed manual transmission that feeds into New Process transfer casing. It rolls on a custom suspension and has a Ford 9-inch rear axle with 3.55:1 gears.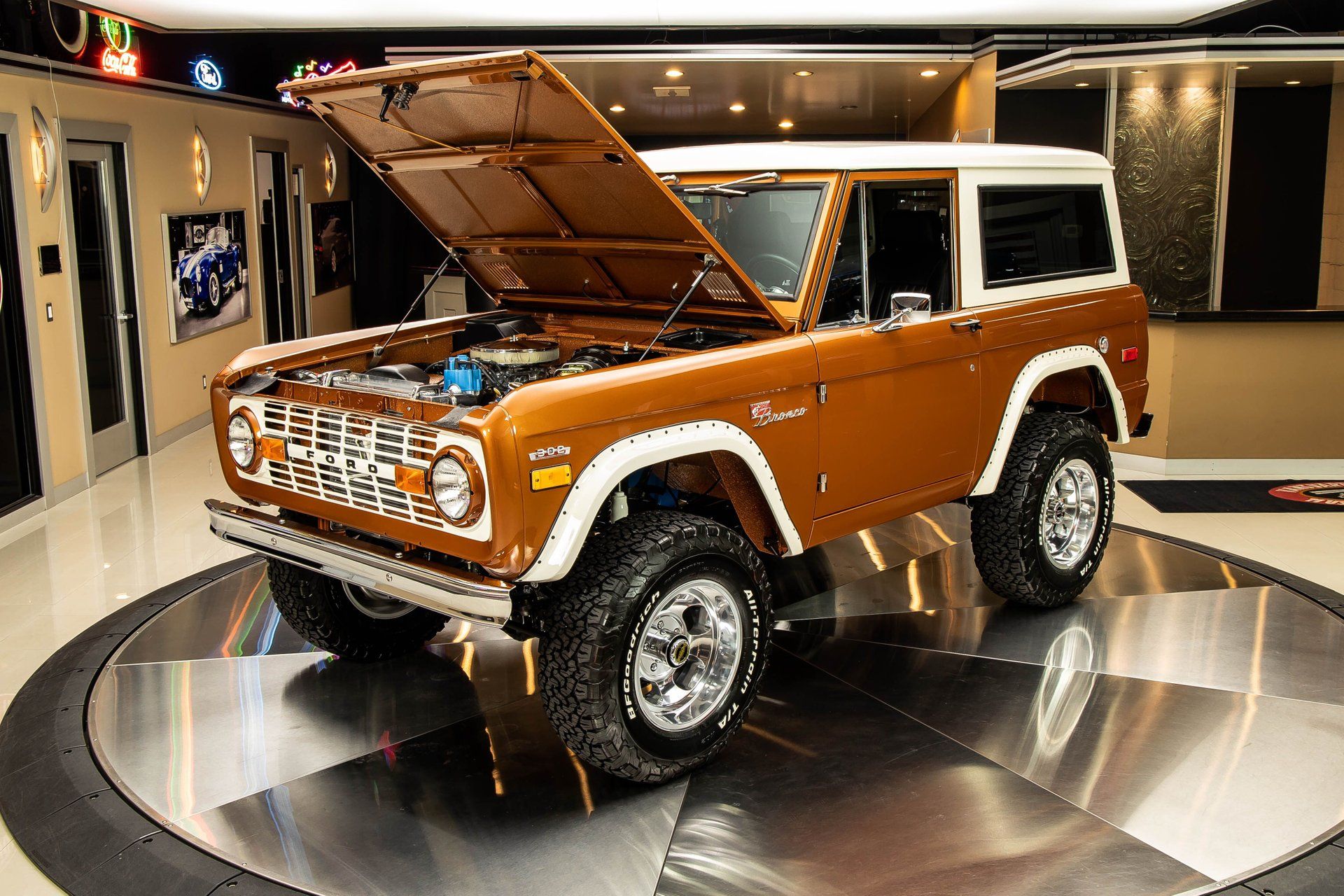 Stainless headers feed into a single exhaust system. Steering comes from a power steering system, and braking from front power disc brakes, with power drums taking duty at the rear. It rolls on 17-inch wheels with meaty 285/70R17 tires.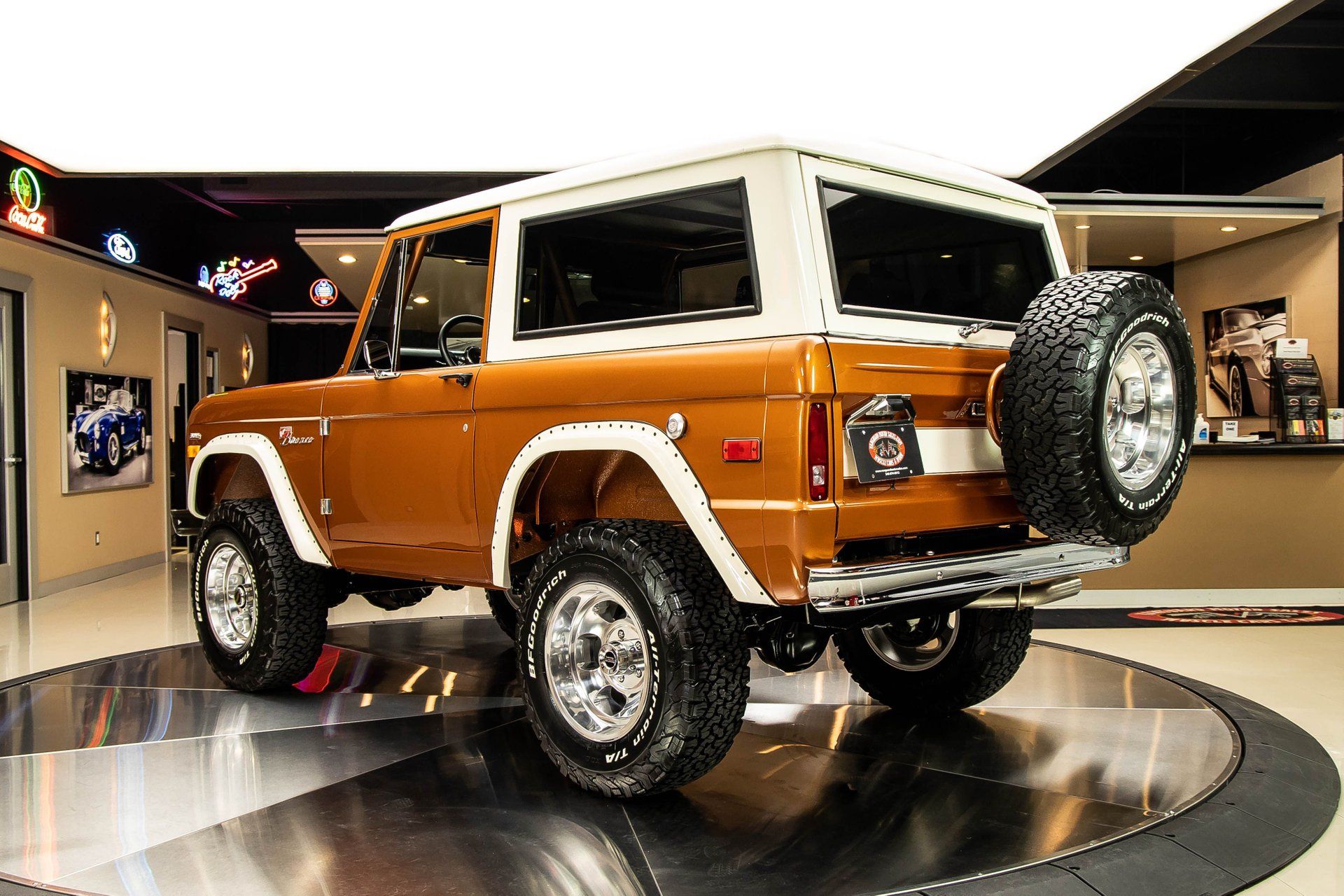 Everything about this 1975 Ford Bronco is in excellent condition, with some aftermarket upgrades throughout. Every bit of work has only add to this vintage SUV. Check it out here.
Vanguard Motors is one of the leading Muscle Car and Collector Car dealerships in the U.S. Let Vanguard put your dream in your driveway. To see their selection of top quality vehicles visit https://www.vanguardmotorsales.com/