This incredible sports car is the perfect vehicle for anyone looking for a combination of rarity, good looks, and performance.
---
Alfa Romeo has been one of the foremost innovators in Italian sports car technology since the beginning of 1910. This is primarily because of the superior knowledge of the mechanisms of speed and physics as they employed many engineers, drivers, and team members who would later go on to do great things in the automotive world, such as Enzo Ferrari. The brand truly hit a peak in the early 1970s. This was when virtually every other supercar manufacturer was struggling. Still, Alfa Romeo found a way to turn the oil crisis into a positive thing as they significantly improved fuel efficiency while still providing a ton of performance. This car represents the pinnacle of Italian performance before the problem. However, it's an entirely different beast from its post-oil shortage era brethren.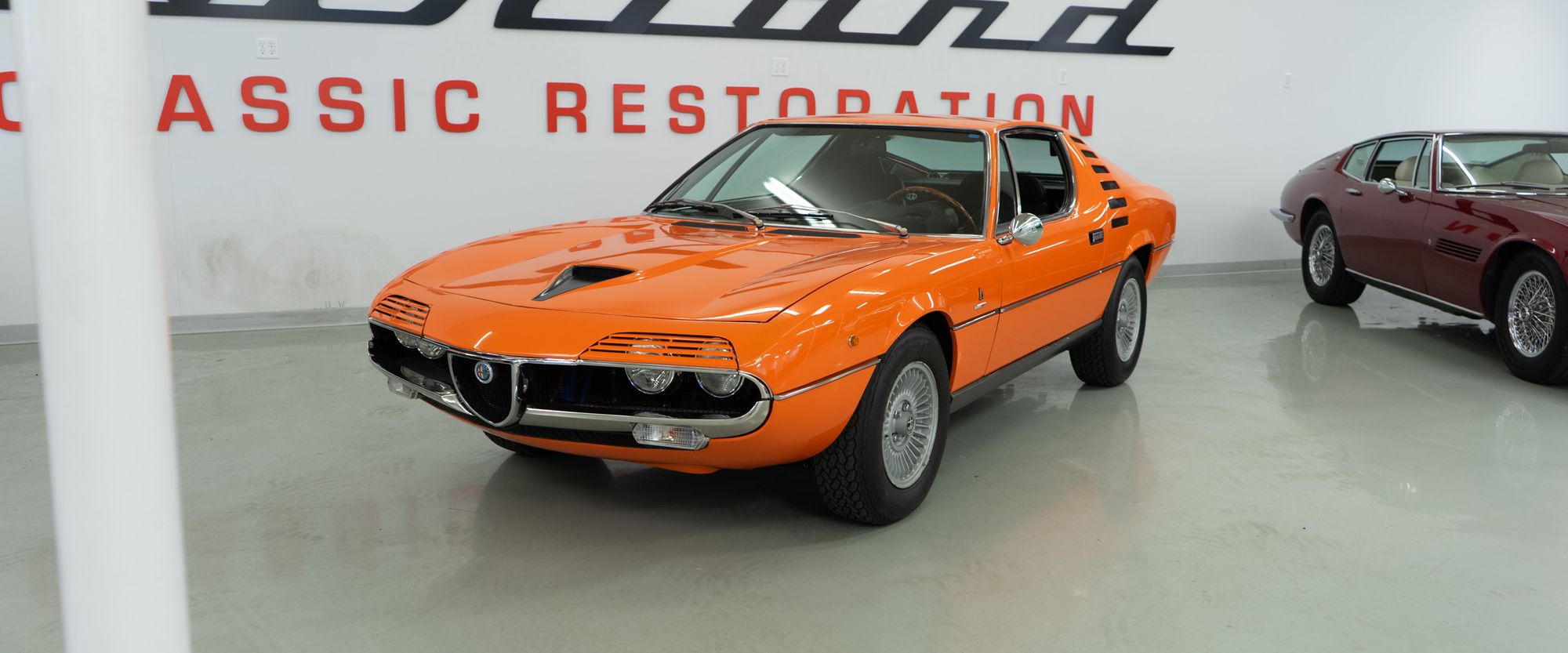 This 1972 Alfa Romeo Montreal is coated in stunning factory orange paint, making it a considerable attention getter to both fans of the brand and pedestrians everywhere. Subtle is not in this car's vocabulary as it boasts a powerful V8 engine built for racing by the mad scientists at the Alfa Romeo performance branch. That powerhouse utilizes a quad-cam system and fuel injection to make between 200 and 230 horsepower. Of course, this car was a whole lot lighter than the big muscle cars of America, making the power band perfect for the car. Racing through canyons, narrow straightaways, and long roads alike can all be easily accomplished by the car but let's take a moment to appreciate how beautiful the design truly is.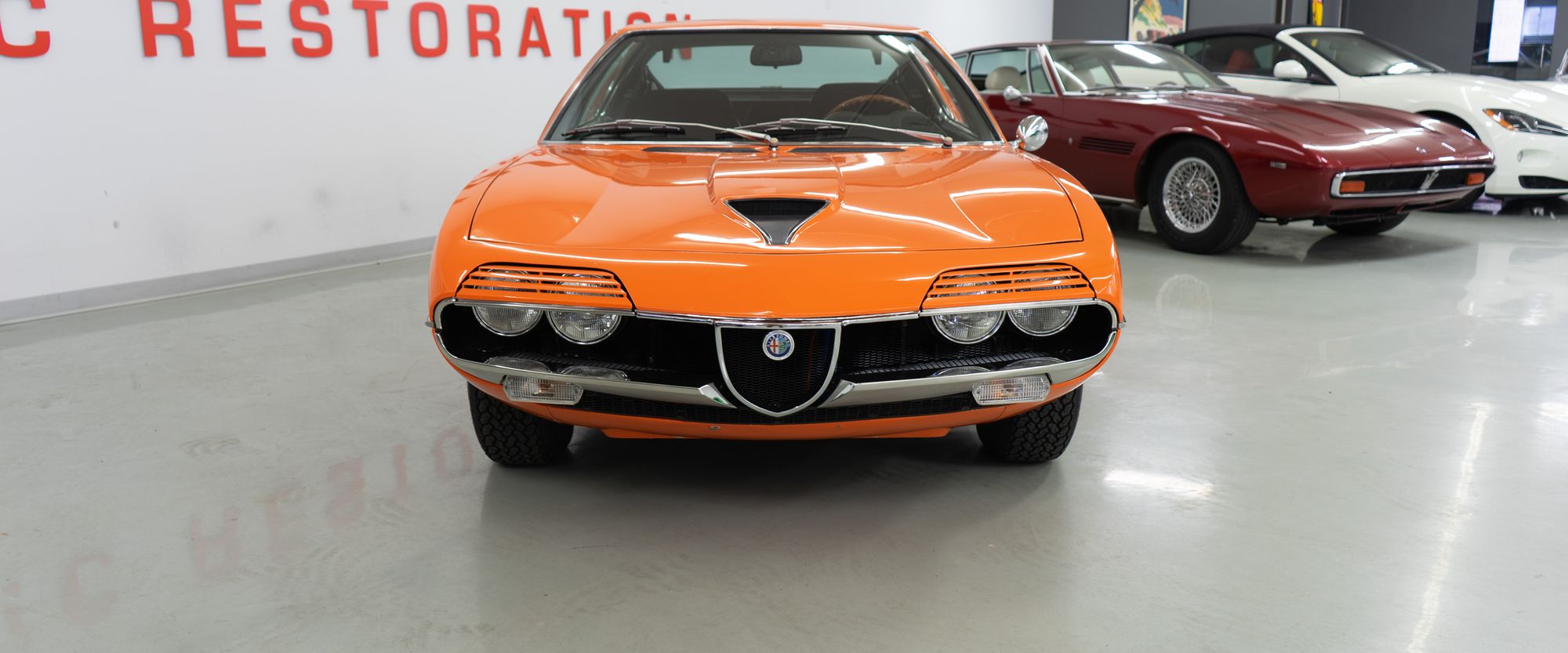 From a distance, you might mistake the car for one of Mopar's early '70s V8 beasts because of the sloped rear and sleeker front-end design. However, once you get up close, it is clear to see the distinctly Italian design work and attention to detail with every swooping body line and functional cooling vent. The Alfa Romeo front fascia is instantly recognizable for what it is, and that unique style carries over to the interior perfectly. This is very prevalent with the black seating and tastefully crafted shift knob. It is clear to see that this is the perfect car for any automotive enthusiast with a passion for speed and style in an Italian package!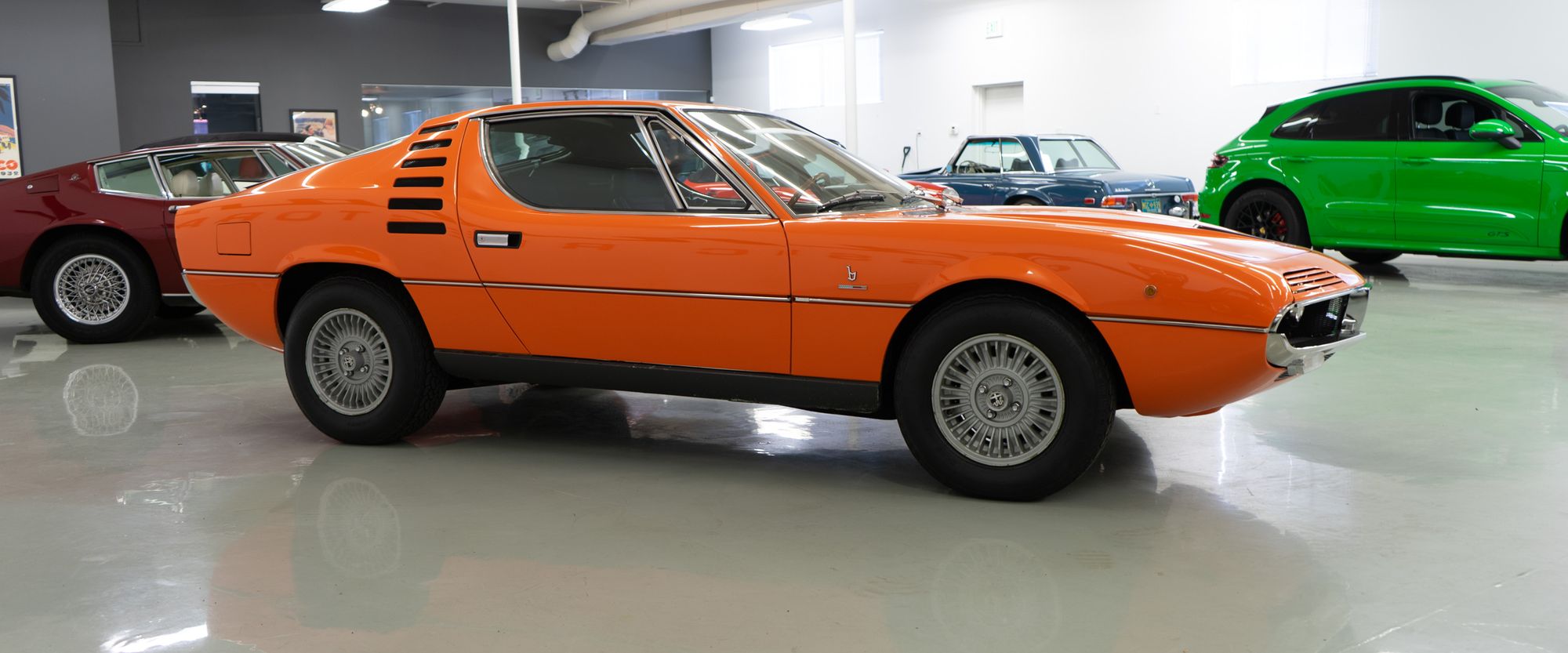 Farland Cars is located in Denver, Colorado and features an award-winning and world-class restoration shop. Farland Cars also repairs and maintains your classic vehicle. Get ready for spring driving season. Visit farlandcars.com to learn more.