Check out this beautiful fast top, 2-door hardtop vintage Mopar!
---
If you're someone who loves both Plymouths, and the best of all worlds, this sexy 1967 Plymouth Sport Fury is your dream car. This build is unlike any other, and it's fresh with only 357 miles on the clock, so it's like buying a new car, but way cooler! Offered by the experts at Crown Concepts, this fuel injected restomod Plymouth Sport will look great with you driving it!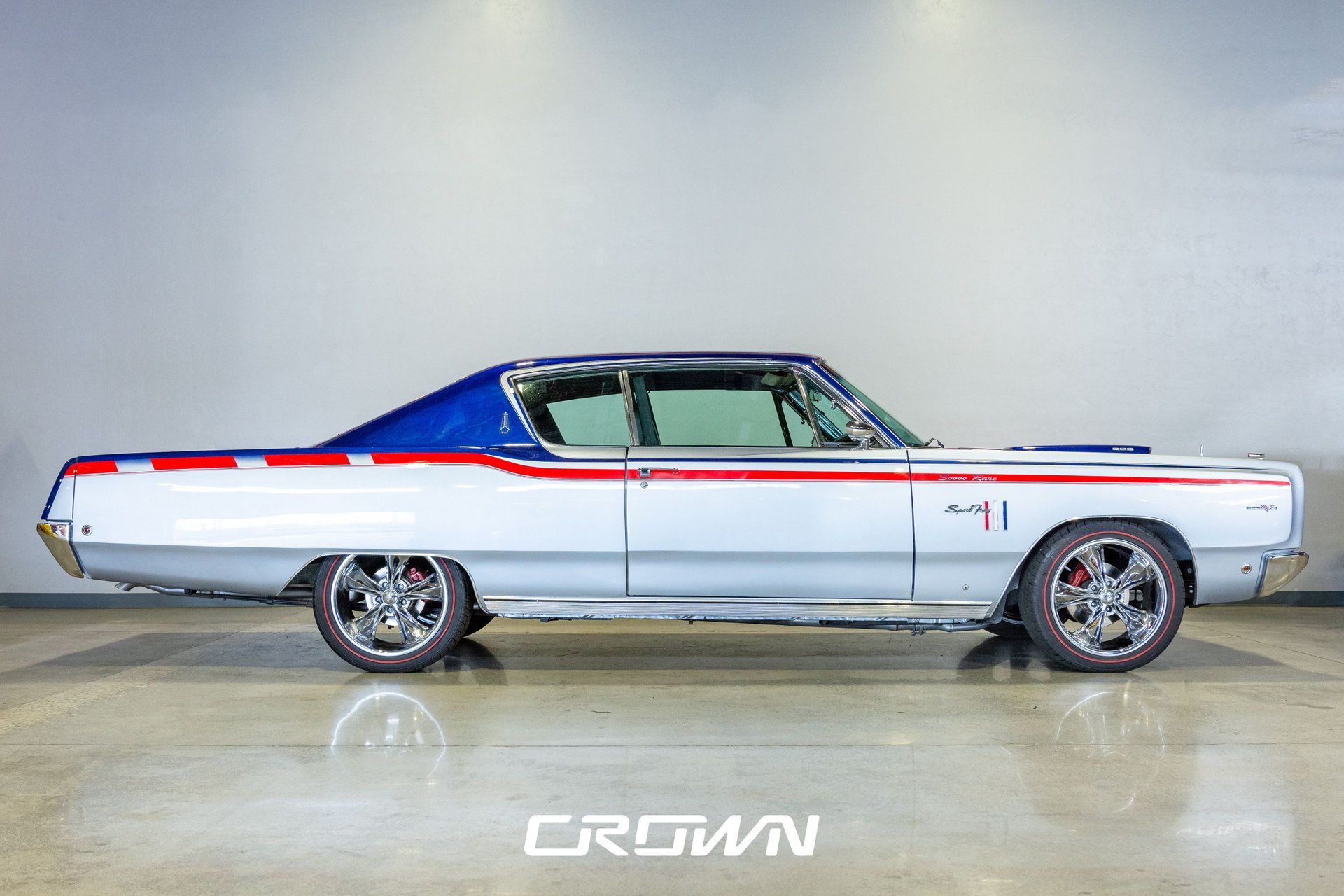 While there are many unique parts to this car, the "Fast Top" aspect is an interesting part of this 2-door hardtop. The previous owner wanted to have this car built from the ground up as a restomod with all the goodies, and spared no expenses doing so.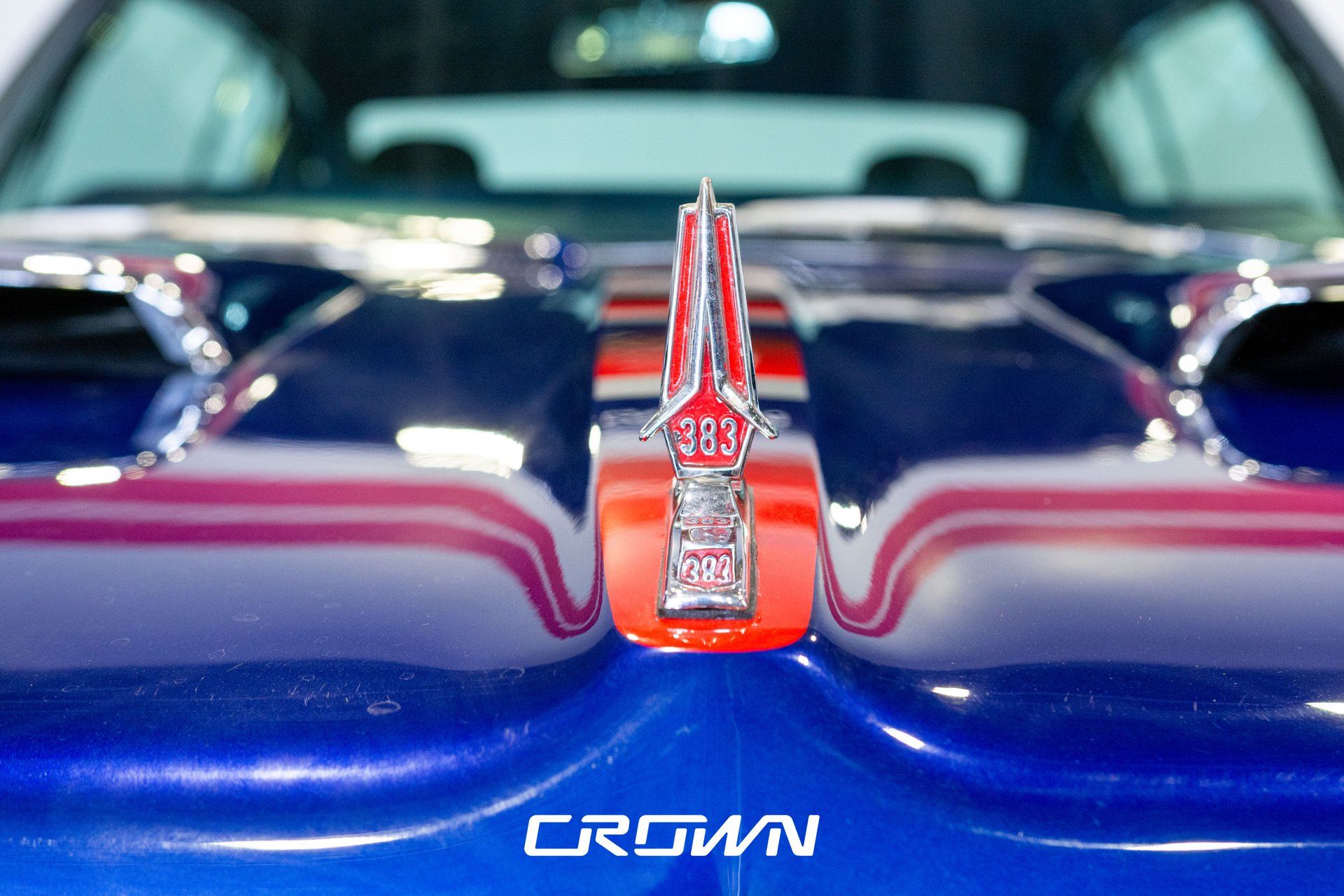 Powering this beautiful vintage Mopar is a fuel-injected 383 cubic-inch V8 engine, which exhales through Hedman headers, producing a mean rumble. The engine is backed by a 3-speed 727 automatic transmission, equipped with a transmission cooler. It gets stopping power from power disc brakes, and steering from a power steering system. It has an aluminum radiator with dual fans to keep it nice and cool, so if you want to take it on a cross country trip, there won't be any cooling issues! It rolls on 18-inch Foose chrome wheels with red line tires, has function hood scoops, and stacked headlights with dual halo running lights.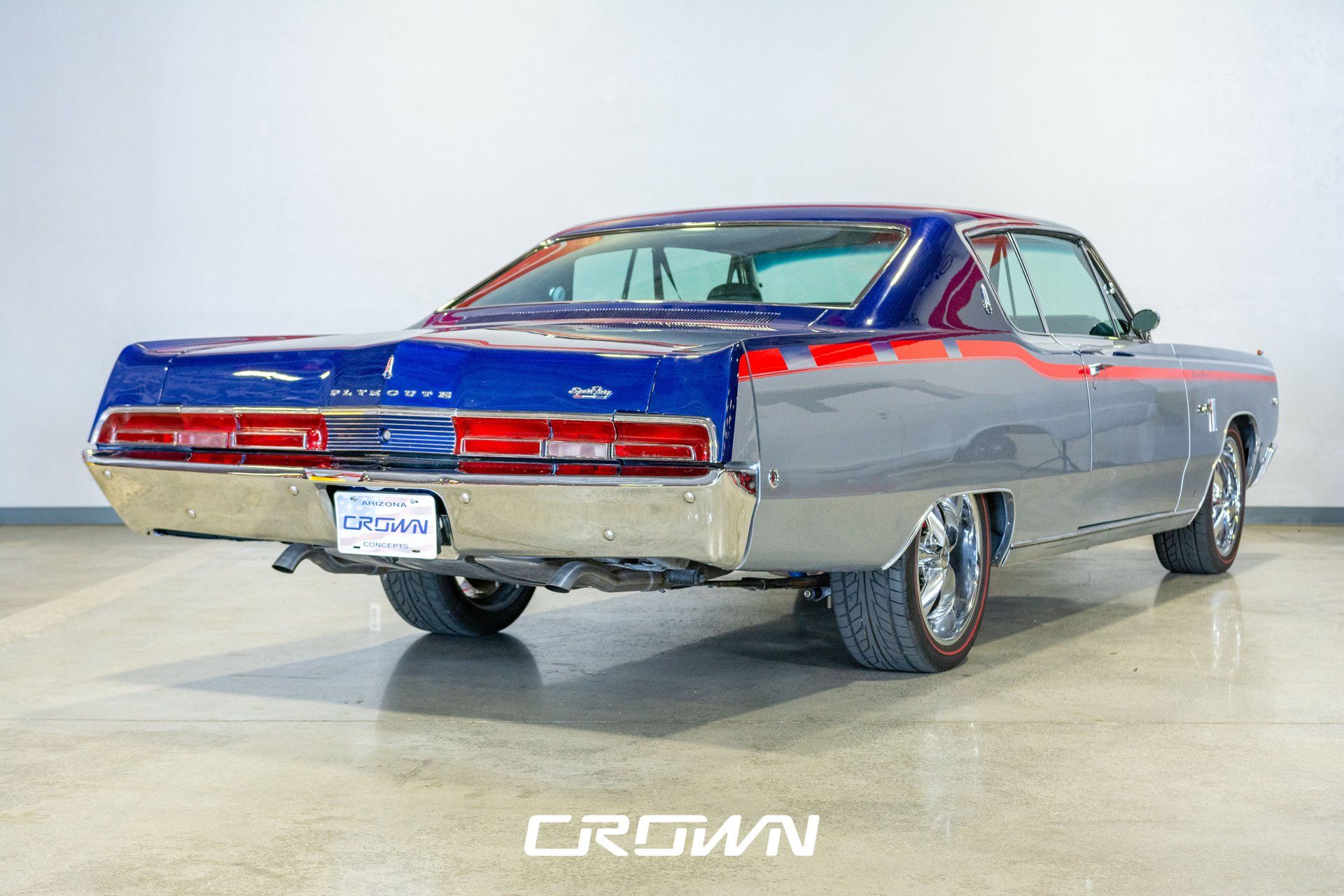 The interior features late model bucket seats in the front, cup holders, a custom dash with Mopar gauges, and a leather wrapped steering wheel. It has an air condition system, CD player, backup camera, USB ports, and tons more. See the full details here and more pictures.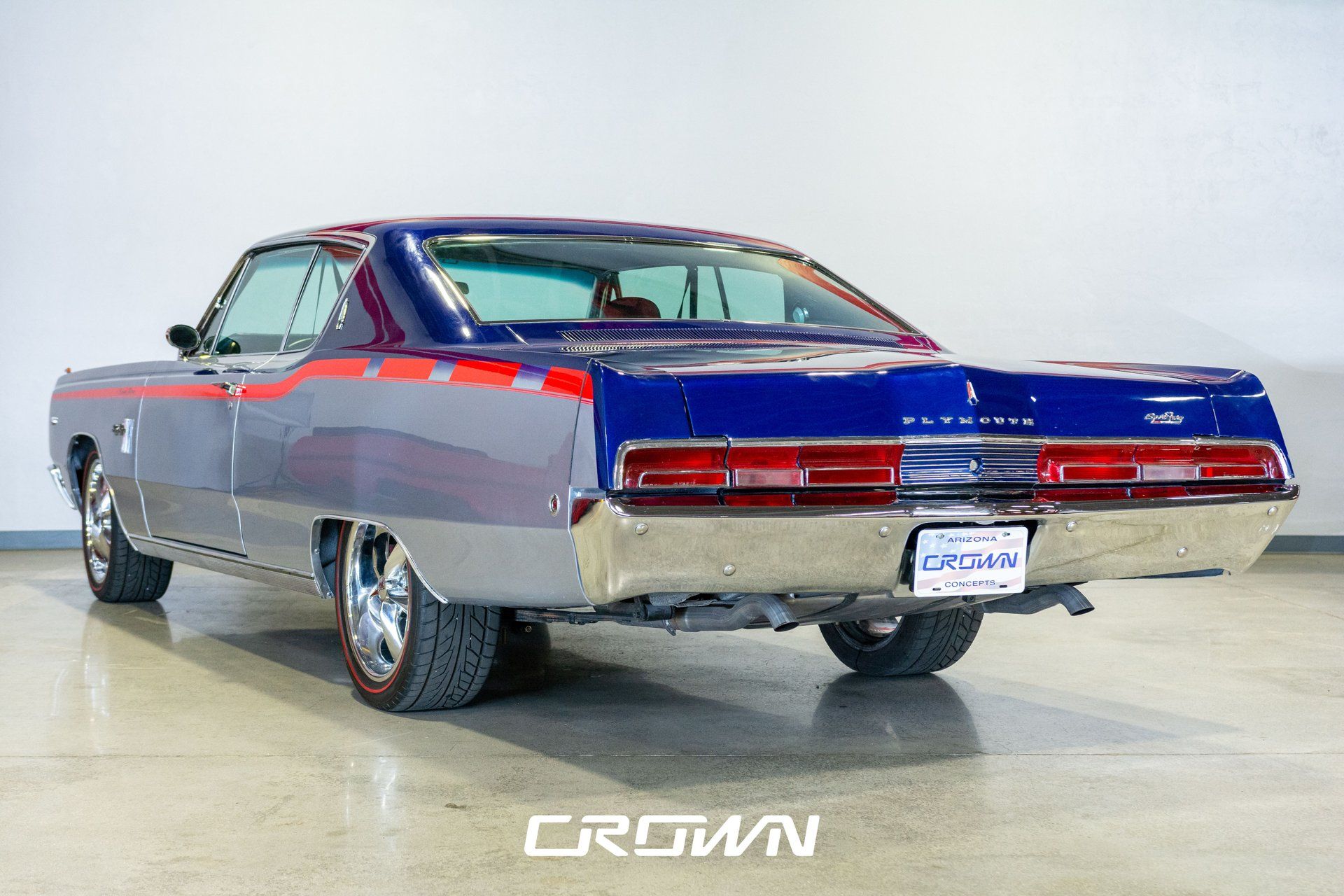 This cool restomod and other great vehicles can be found at Crown Concepts. Visit https://crownconceptsusa.com to learn more about their track support services, restoration and consignment services.