Someone can take home this special edition 'Stang!
---
This 2017 Petty's Garage King Edition Ford Mustang is one of those cars that the average shopper didn't get a crack at owning when it was new. Now add that this 2017 Ford Mustang Petty's Garage King Edition Convertible is a SEMA car, and it becomes a one-of-one of its kind out there. Having a chance to own it is a car collector's dream, a dream that can now become a reality thanks to Premier Auction Group.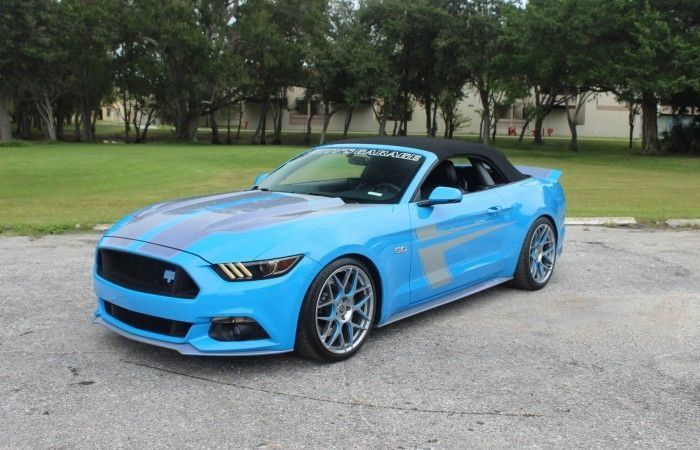 Powering this attractive Stang is a boosted 5.0-liter V8 engine with a 2.9-liter Whipple supercharger and other modifications that bring the car up to a pavement twisting 825-horsepower. Backing the powerful engine is an automatic transmission.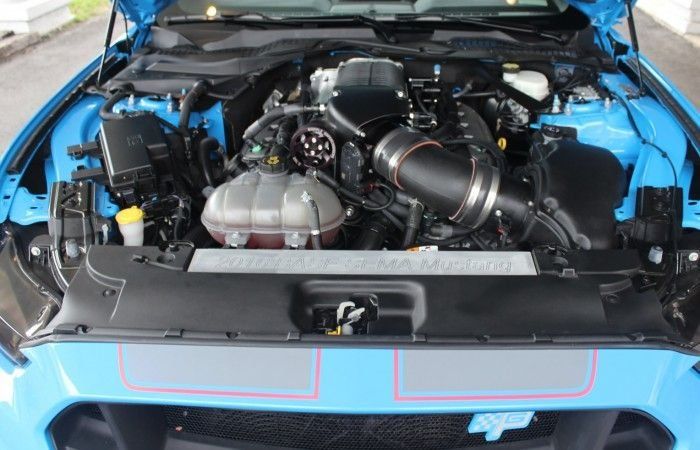 The engine takes a deep breath in through the upgraded throttle body, and exhales through American Racing long tube headers and a Magnaflow Quad exhaust system. Additionally, Petty's Garage has equipped this Mustang with options to make it more capable of handling track and street conditions with upgraded suspension and braking. reduced ride height thanks to Petty's Garage 3-way adjustable coilover shocks and struts. Stopping power comes from Wilwood disc brakes.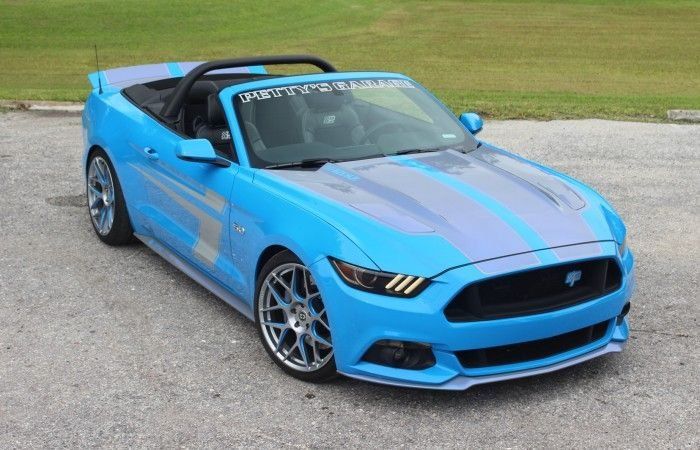 This Mustang was built for the 2016 SEMA Show. Whether its heading to a private show car collection, or going to be taken out on the open road, the new owner is super to enjoy this work-of-art. With only 4,030 miles on the clock, this unique Mustang. See it here.