This Shelby Number 13, with 6,950 Miles is heading to auction!
---
Carroll Shelby's contributions to motorsports and car building set a higher standard for the American car, and so did the Mustang when it was debuted to the public. When the Mustang landed on roads in America, it showed the world that a performance vehicle could be affordable, and Mustangs started filling up driveways all over the country. When Ford approached Shelby about a to outfit the Mustang with the extra performance it needed to compete in SCCA B Production competition, a magical legacy was born. One such byproduct being this 1965 Shelby GT350 Fastback.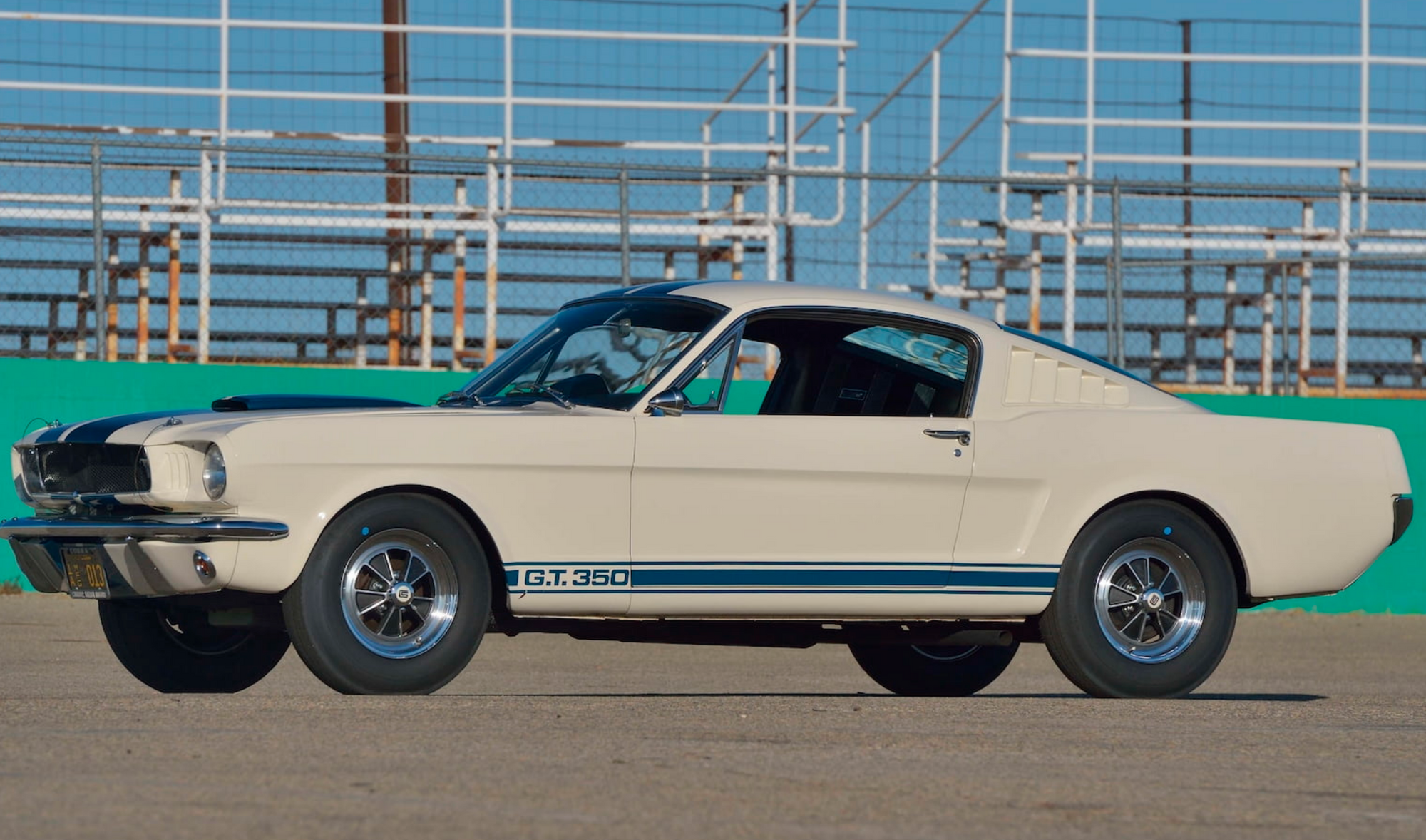 This Mustang is not only highly desirable and rare as it sits, it's actually a part of automotive history. Number 13 car was a special order Mustang that was delivered to the Shelby American's Venice, California, shop on January 20, 1964. The car was only partially complete, and would be dubbed an advanced prototype, which was completed by Shelby on January 25th. John Christy famously conducted a 10,000 mile road test using SFM5007 for Sports Car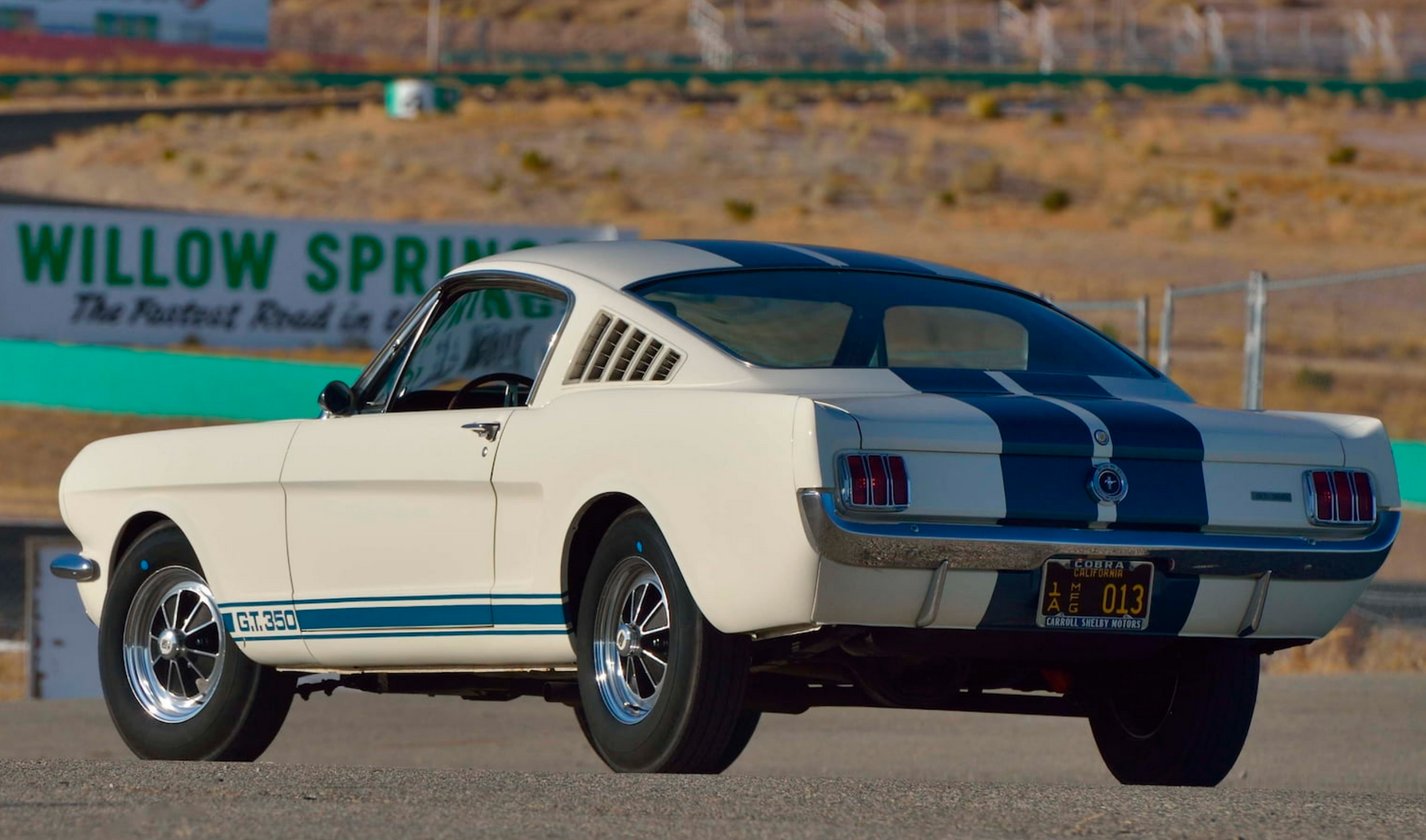 Over the years, the car has been stored to museum standards, and has only gained 6,950 miles of road time. The 'Stang is now heading to Mecum to cross the auction block is Kissimmee during the January 7th-17th event.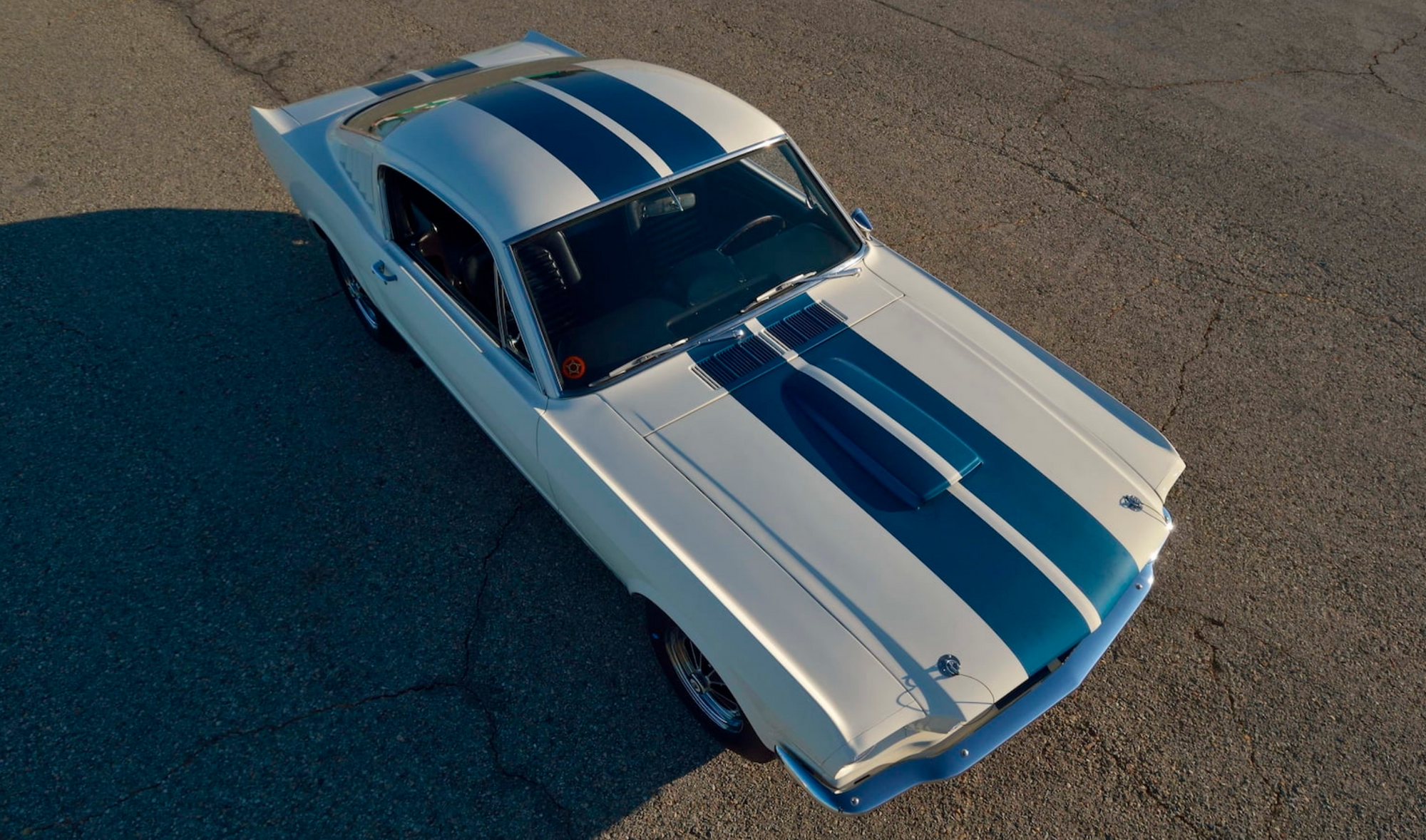 SFM5013
6,950 miles
Designated by Shelby American as an "Advanced Prototype", completed January 25, 1965
Used as a PR car for Shelby American and was the subject of a poster
*Picked up by Hi-Performance Motors in Los Angeles on May 20, 1965
*Purchased by its original owner, John Christy, then-editor of Sports Car Graphic Magazine on May 24, 1965
*Graphic and was enamored with the car's performance and handling
*In the care of the same owner since October 1989 and not driven and kept under cover since
*Transported to an expert technician in 2016 for service where the brake and fuel systems were refurbished
*HiPo 289/306 HP V-8 engine
*Holley 715 CFM 4-barrel carburetor
*Cobra aluminum high rise intake and Cobra Powered by Ford aluminum valve covers
*Tri-Y headers and side exhaust
*Borg Warner 4-speed manual transmission
*9-inch rear end with 3.89 gears and Detroit Locker
*Traction bars and Koni adjustable shocks
*Front disc brakes
*Wimbledon White with Blue striping
*Trunk-mounted Autolite battery
*Shelby-Cragar 15 inch wheels, a $273 option in 1965
*Extensive ownership history detailed in the Shelby Registry
*Featured in October 2017 issue of Mustang Monthly