Add this to your Corvette collection.
---
Amidst the gleam of chrome and the purr of precision engineering, a 1958 Chevrolet Corvette has emerged, not just restored, but reimagined. This Restomod Convertible, presented at Lot # D23-457, stands as a testament to what happens when vintage charm marries modern innovation—no expense spared, no detail overlooked.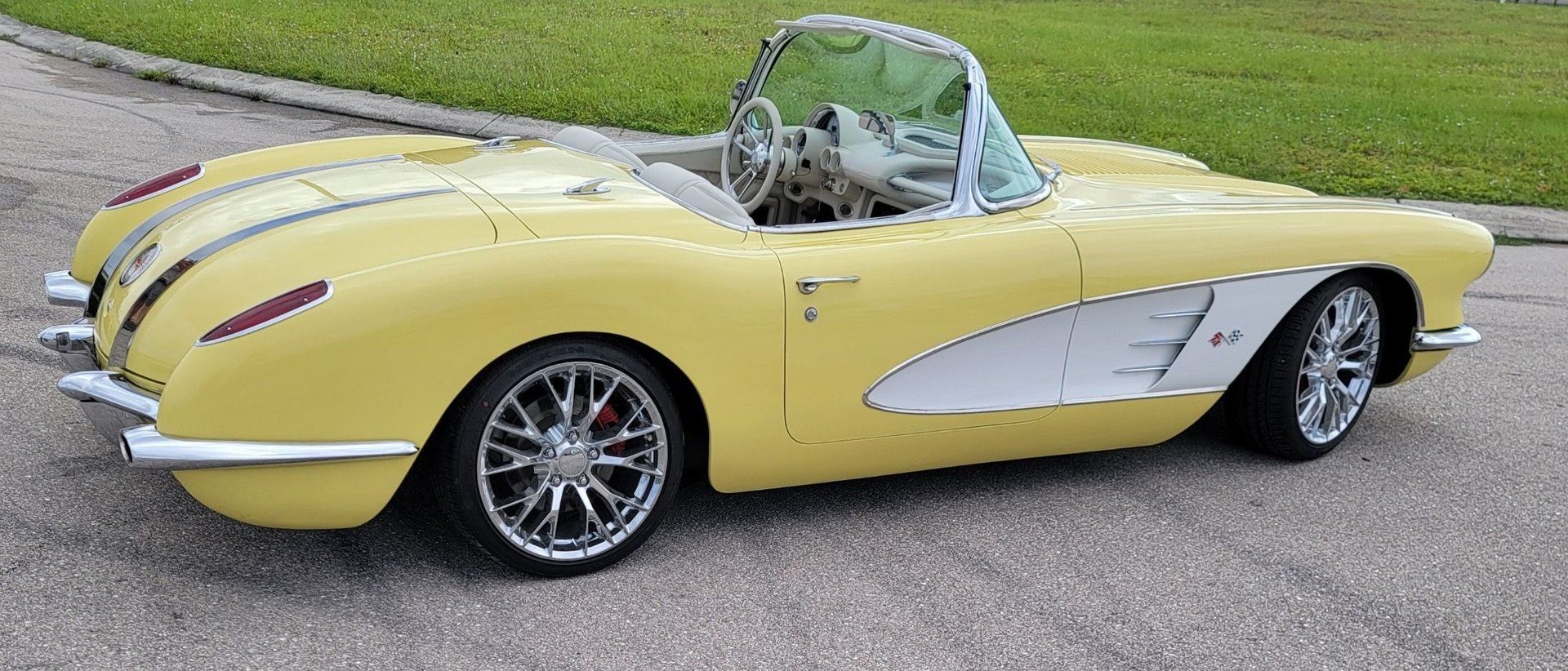 At the heart of this transformation is the LT1 V-8 engine, a powerhouse delivering a staggering 465 horsepower, ensuring this classic isn't just for show. It's matched to a 4L60E Connect and Cruise automatic transmission, a pairing that promises smooth shifting and thrilling rides.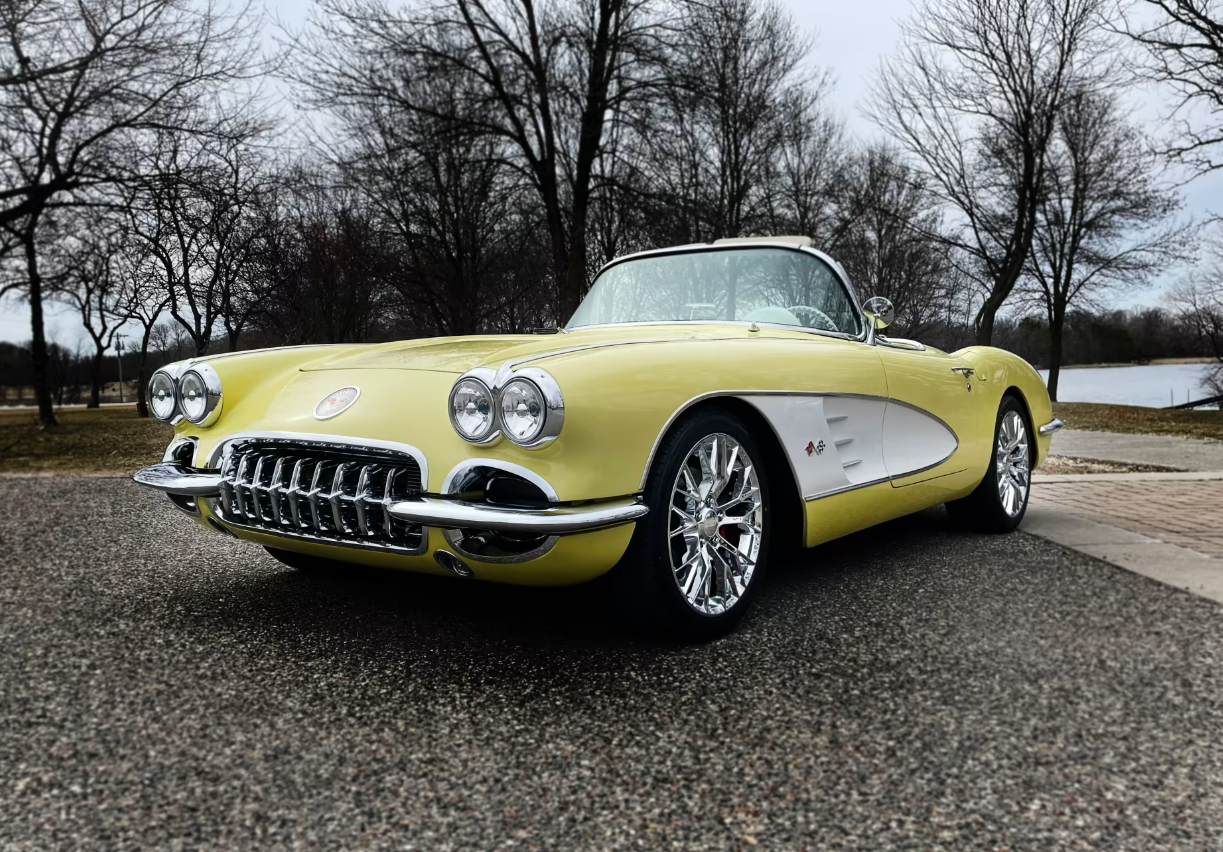 The exterior, draped in Panama Yellow PPG Base/Clear, is a vibrant nod to the Corvette's heyday, while white interior pleated leather provides an elegant contrast, offering a luxurious embrace to driver and passengers alike. It's not just the look that's been upgraded—comfort is commanded via Classic Auto Air, ensuring a cool ride even when the heat is on.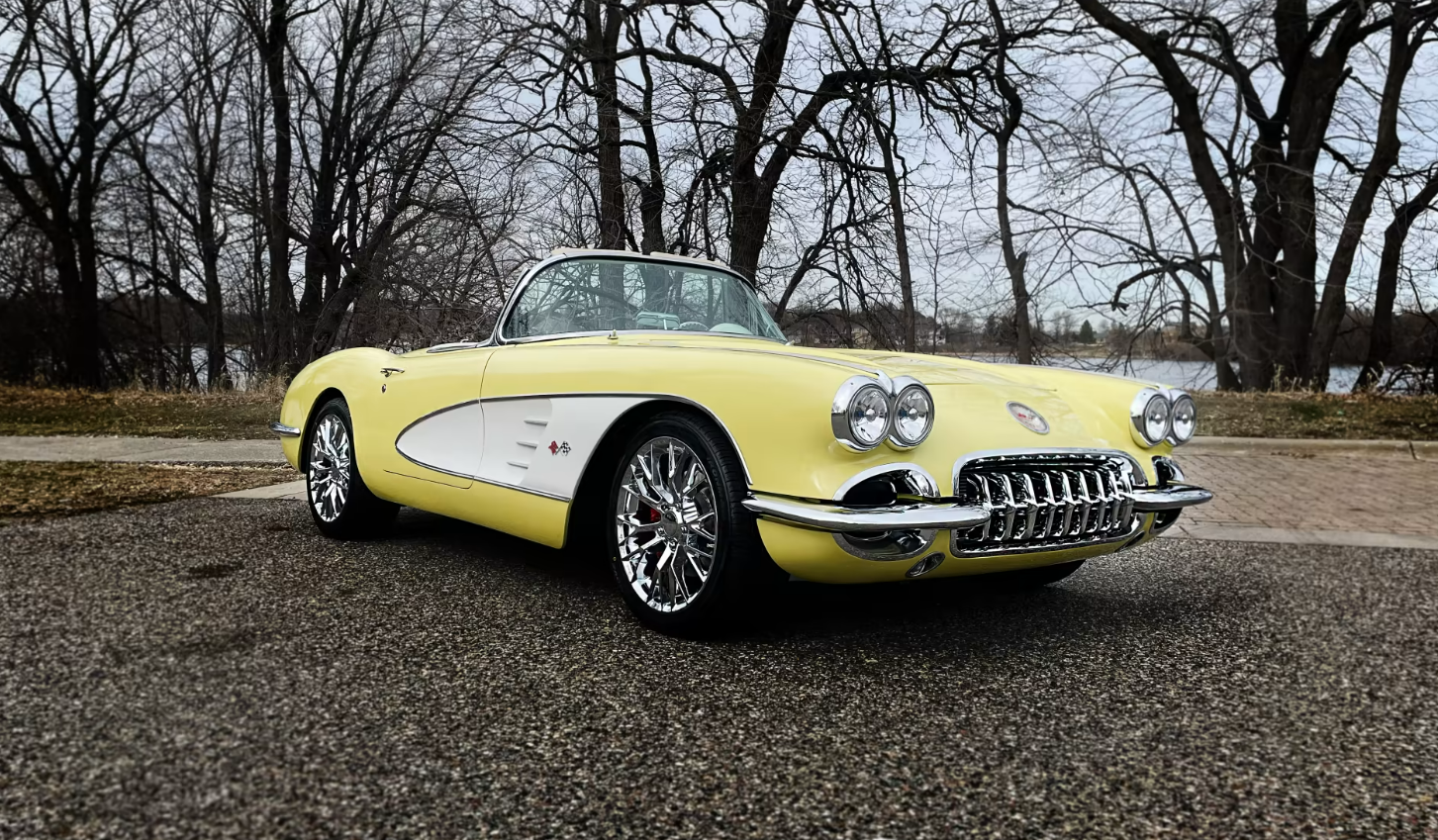 Modern amenities hide within the meticulously designed interior. Power windows, Dakota Digital Gauges, and an Alpine Entertainment System bring this '58 into the 21st century without missing a beat. Custom door panels and LED lighting throughout add a touch of contemporary flair.
But it's under the hood and beneath the chassis where the magic truly unfolds. A custom engine compartment showcases custom covers, while a louvered hood and chrome trunk spears—distinct to the 1958 model—preserve the vehicle's heritage. The trunk itself is a custom creation, with LED lighting that showcases the attention to detail poured into every aspect of the car.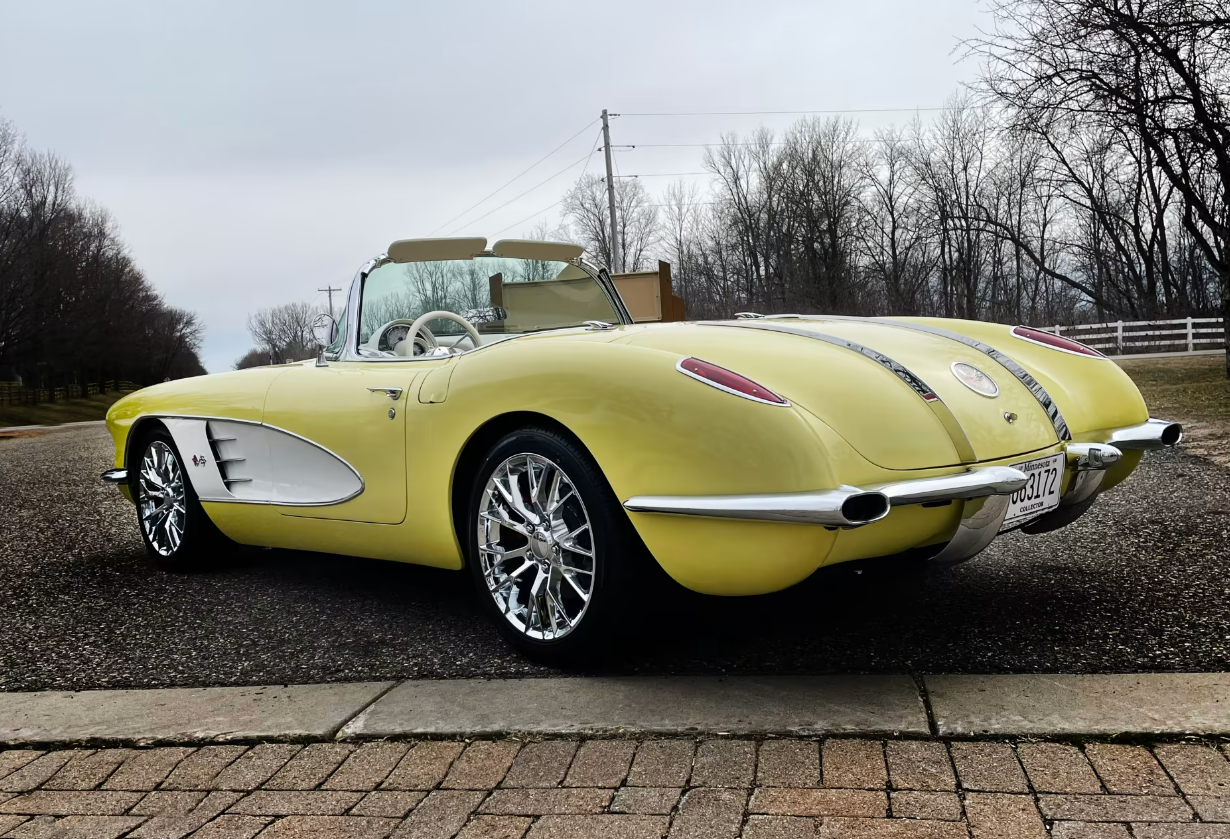 Supporting this old-school beauty is a custom chassis equipped with Aldan Coilovers at all four corners, ensuring that the ride is as smooth as it is eye-catching. A Be Cool Radiator and Drive Junkie Front Runner system hint at the no-compromise approach to the build, while new glass and chrome signal a restoration that leaves no stone unturned.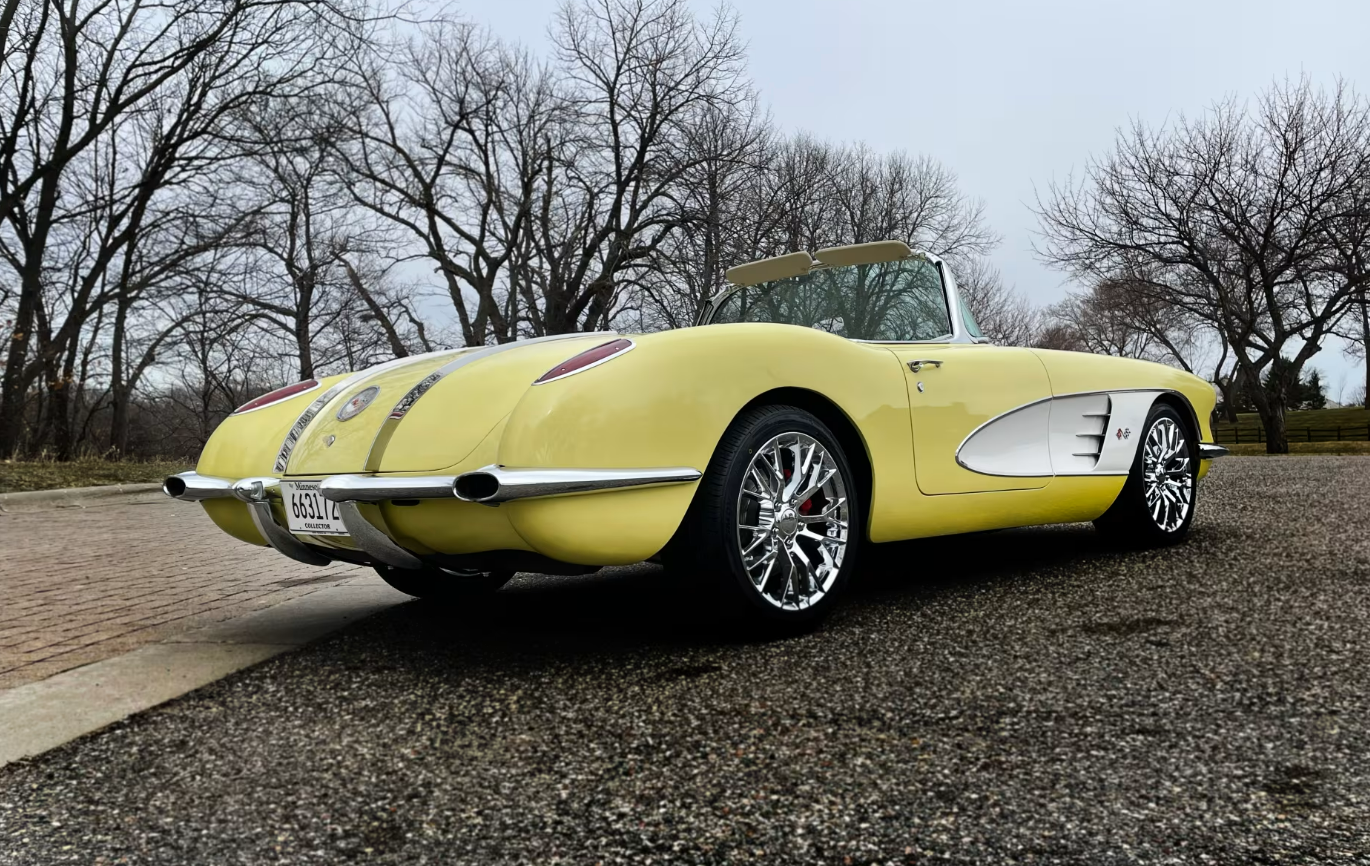 Crowning this jewel are 18-inch C6 Z06 Chrome Wheels, bridging generations of Corvette design and performance. This '58 Corvette Restomod Convertible isn't just rebuilt; it's redefined—a classic re-crafted for the modern era, ready to turn heads and bend minds with its blend of timeless style and cutting-edge technology.
Premier Auction Group's December event takes place on December 1st and 2nd. With over 300 lots covering classic and enthusiast cars and automobilia this event is one to add to your calendar. Come and enjoy the cars and action in Florida in December. For more information just click here.