Add this Camaro to your Chevy collection.
---
In the world of classic muscle cars, a freshly resto-modded 1967 Chevrolet Camaro has roared to life, fusing vintage aesthetics with monstrous performance. With the odometer's miles exempt on the title, this '67 Camaro presents as a timeless testament to the era of high horsepower and raw automotive beauty.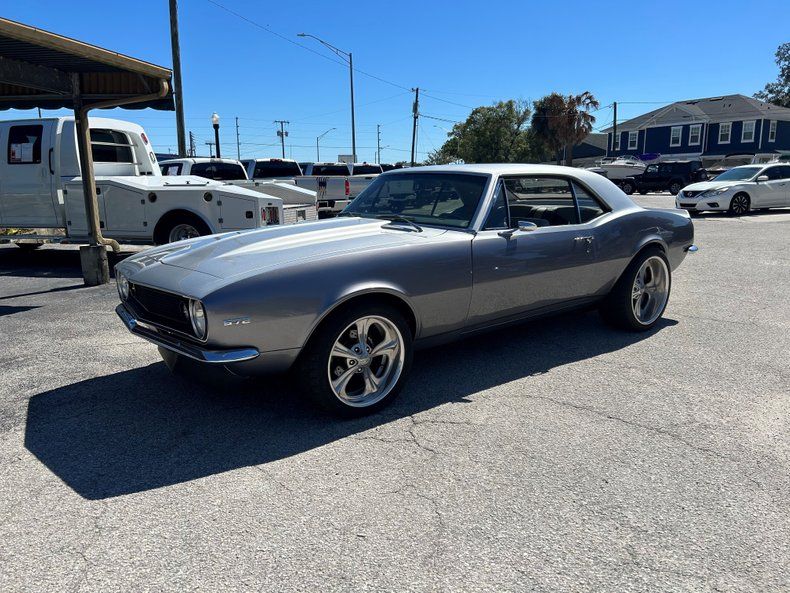 Underneath the hood of this beast lies a mammoth 572 cubic inch big block engine, producing a pavement-pounding 620 horsepower and 650 lb-ft of torque. The powertrain is completed with a robust 3-speed Turbo 400 automatic transmission, ensuring this machine's growl is matched by its bite on the streets.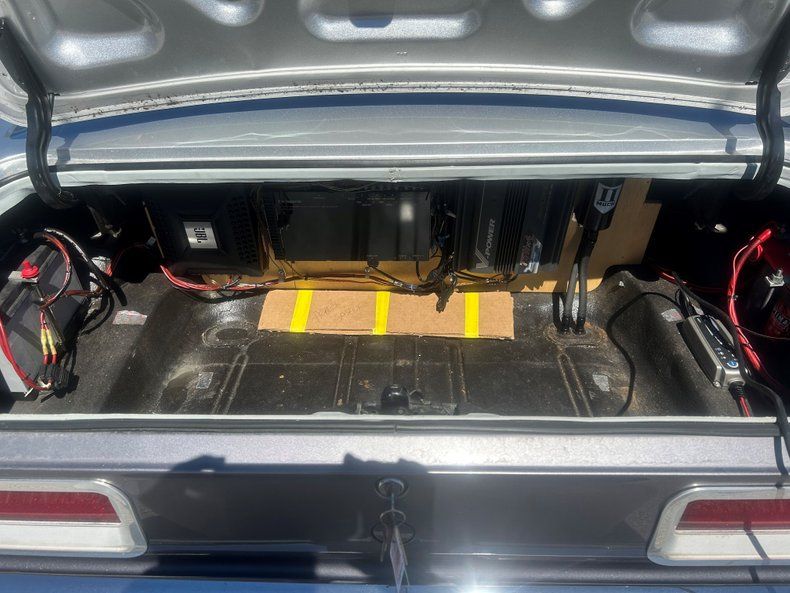 The symphony of power is channeled through a Flowmaster exhaust system, giving it that unmistakable rumble that muscle car enthusiasts yearn for. Bringing the beast to a halt are Wilwood disc brakes, providing modern stopping power to this classic frame.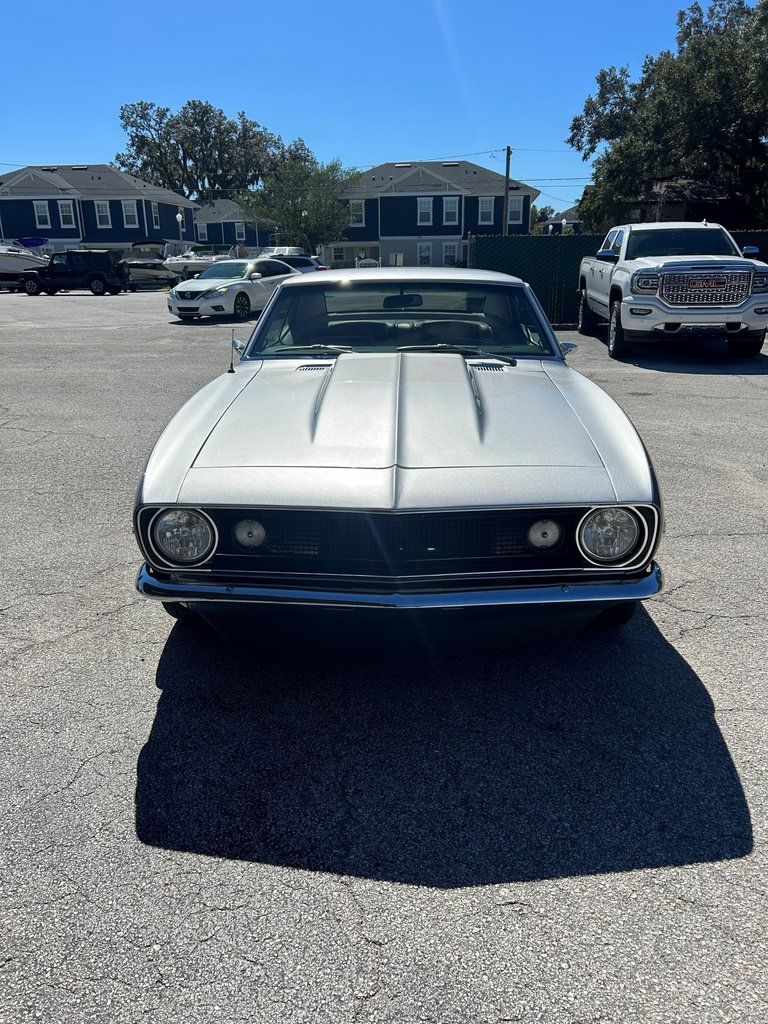 Aesthetic-wise, the Camaro boasts a custom two-tone paint job that accentuates its iconic lines and curves, drawing eyes and turning heads wherever it prowls. The interior doesn't skimp on flair either; it's been completely restored, integrating Dakota Digital gauges that blend the old with the new.
The driver's connection to the car is made visceral with a B&M pistol grip shifter, which commands the Camaro's robust gearbox with a mere flick of the wrist. To complement the driving experience, a custom stereo system, complete with a 400-watt amplifier and a 10-inch subwoofer, has been installed to ensure the soundtrack is always as exhilarating as the ride.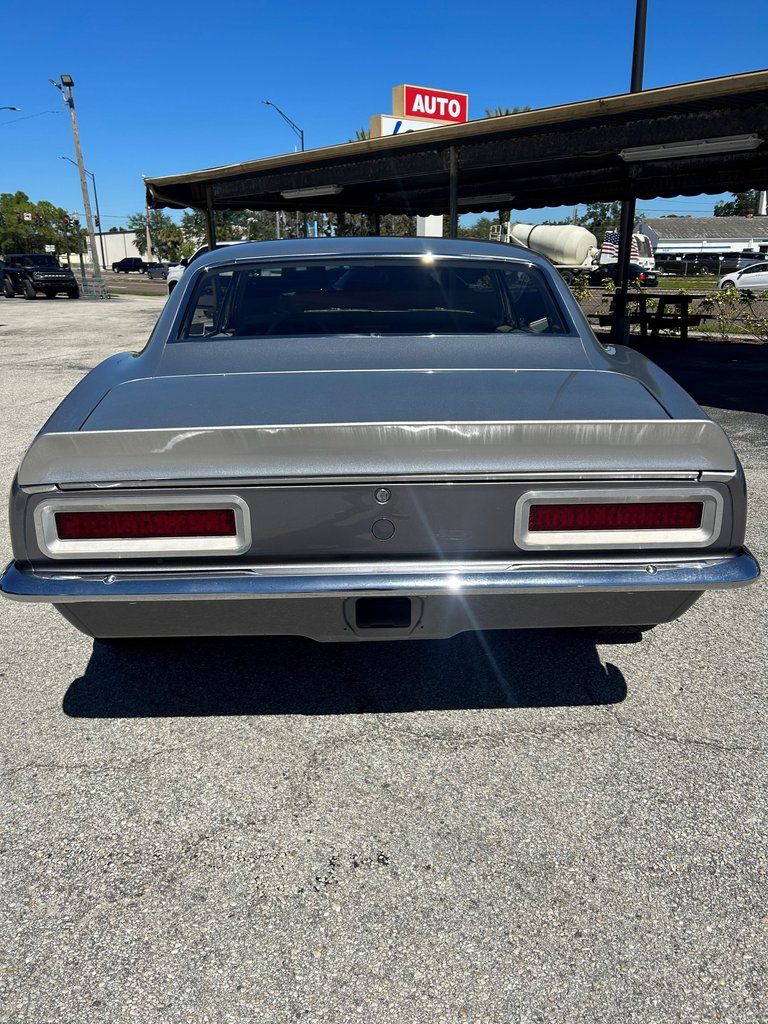 With over $100,000 invested in its resurrection, this '67 Camaro Resto Mod isn't just a car; it's a rolling piece of art, a performance powerhouse, and a nod to the golden age of American muscle. Ready to command attention and ignite the passions of car enthusiasts, this Camaro is on the market for those who dare to blend classic style with contemporary performance.
The Carlisle Auctions team, based in Carlisle, Pennsylvania, has successfully executed three amazing classic and collector car auctions in 2023. To date, more than 1,200 cars have been offered, with over $14 million in total sales. With one to go, the Carlisle Auctions team invites car lovers from around the southeast and all across Florida to join them in Lakeland, Florida in November. The Lakeland Fall Collector Car Auction ushers in 300+ lotsspanning all eras of automotive production for the two-day event, November 10-11 at the SUN 'n FUN Expo Campus and it's super easy to not only see the action but to be part of it too.
Each day starting at 10:30 AM, one piece of automotive history after another parades across the auction block and just like the "as seen on TV auction events," the energy in the room is palpable. There's a certain buzz that befalls the gallery when a crew of world champion auctioneers fires up their unmistakable cadence, combined with a floor of "ring men" working the crowd to help draw top dollar for what can only best be described as rolling pieces of art. From antiques to muscle cars, cool custom vans to trucks, and pretty much everything in between the Lakeland Fall Collector Car Auction has it all.
Speaking of trucks, Carlisle Auctions is proud to announce the return of its popular all-Truck Hour (ATH) on Friday, November 10. Beginning at approximately 12:30 PM on the 10th, nothing but some of the finest trucks central Florida has ever seen will cross the block for one full hour. This is a new time slot, but offers the same great level of excitement. As part of the ATH, not only do trucks sell at top-dollar, but so will Jeeps, and SUVs too. A convertible or some Detroit muscle may look great on Florida's highways, but nothing tackles a trail or country road like a truck, and the ATH is THE time to find a great deal on an amazing investment.