This is one impressive 'Bird.
---
In a sensational move sure to catch the attention of vintage car aficionados and collectors alike, a 1957 Ford Thunderbird Convertible is set to be auctioned off, holding an irresistible allure - there's no reserve price!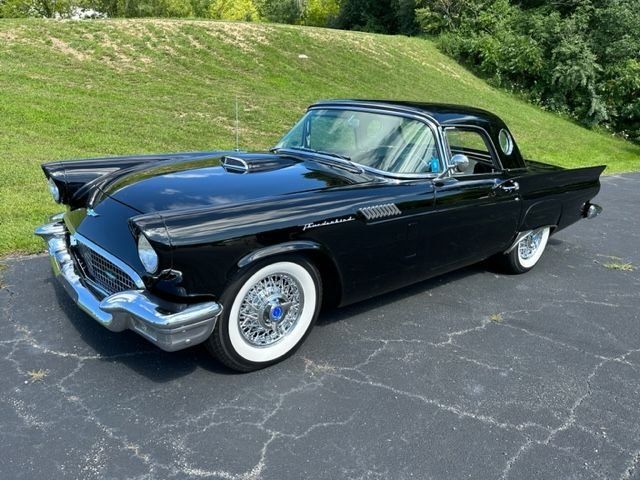 Lovingly preserved with just 29,000 documented miles on its odometer, this retro gem promises to be the star of any auction or garage. Its robust 312 CI V-8 engine is not just a nod to yesteryears but a testament to the unmatched engineering prowess of the era. Paired with an automatic transmission, it assures a driving experience that blends vintage charm with modern ease.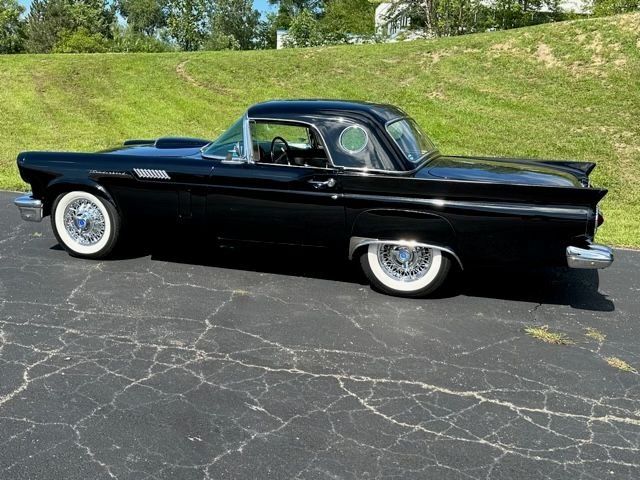 Visually, the car is nothing short of a stunner. The jet-black exterior, polished to a mirror shine, contrasts brilliantly with the classic black and white leather interiors. And for those who fancy an open-air drive on sunny days, the Thunderbird boasts a removable black port hole hardtop.
But don't let its age fool you into thinking it's anything less than comfortable. This classic comes with ice-cold air conditioning, ensuring that rides are as comfortable as they are stylish. The vehicle's side profile is enhanced with fender skirts that lend it a streamlined look, and for those with an eye for details, the new Kelsey Hayes wire wheels paired with wide whitewall tires are sure to impress.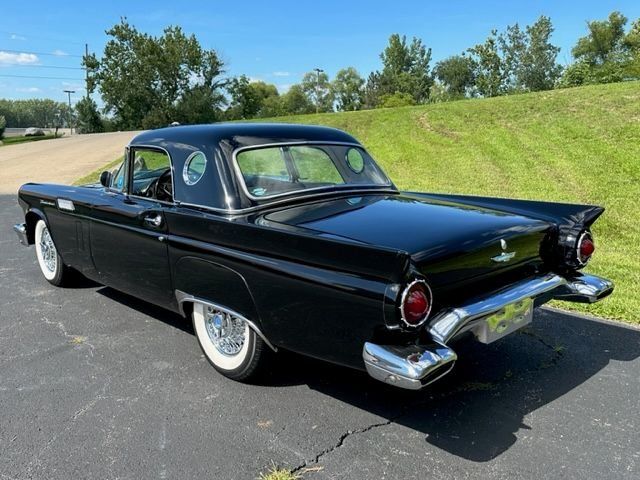 To provide authenticity and assurance to potential bidders, the car comes with all the necessary paperwork. This includes documentation that verifies its impressively low mileage.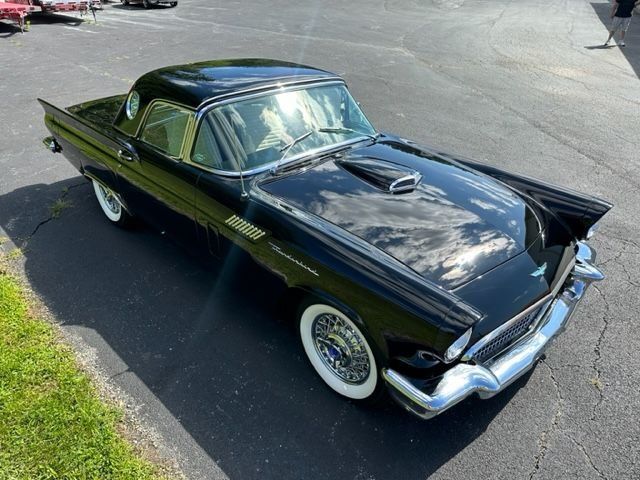 Whether you're an enthusiast looking to add to your collection or someone who's always dreamt of owning a slice of automotive history, this is a rare opportunity to own a beautifully preserved piece of the past. And with the car selling at no reserve, this might just be the chance to snag the deal of a lifetime!
Remember, opportunities like this don't come often. A car with such rich history, meticulously maintained aesthetics, and a no-reserve tag? The 1957 Ford Thunderbird Convertible awaits its new home. Will it be yours?
Premier Auction Group's December event takes place on December 1st and 2nd. With over 300 lots covering classic and enthusiast cars and automobilia this event is one to add to your calendar. Come and enjoy the cars and action in Florida in December. For more information just click here.