This incredible car is ready to take on whatever its new owner can throw at it be it collecting, cornering, or showing off.
---
The Porsche 911 Carrera is one of the German automotive brand's most iconic racing-inspired vehicles because of the insanely flamboyant styling, high horsepower output, and remarkable handling capabilities. Those three famous numbers are the pillars upon which all Porsche automotive culture is built due to the incredible heritage and racing history that these things share. However, they can be challenging to find because of their increasing rarity and consistently high demand. This means that if you can find an excellent example of one of these cars, it may not be around for long. But what if you don't want to compromise quality simply for ease of purchase and availability?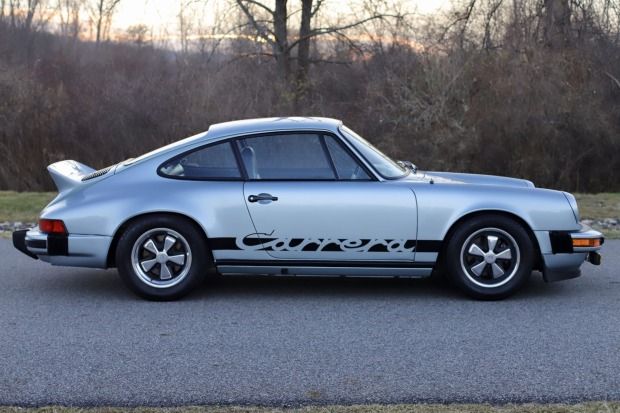 That's when you buy this car; a stunning 1974 Porsche 911 Carrera coupe which sports an incredible silver paint job and all of the crazy lettering decals that have become synonymous with the Carrera name. Powering this insane sports car is a potent 2.7-liter flat-six engine that boasts an output of 162 horsepower to the rear wheels. All of that power is sent through an incredibly efficient five-speed manual transmission which allows you to have complete control over your vehicle at all times while the vintage wheels spin at an insane rate.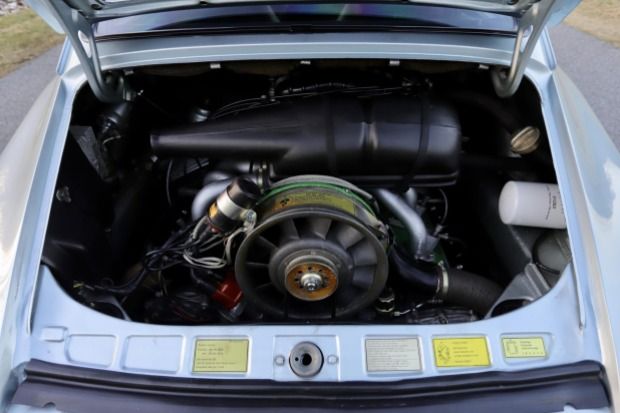 Carving around corners is a straightforward feat for this insane Porsche vehicle as everything from the suspension system to the tires is crafted with the sole purpose of improving handling. The tremendous power to weight ratio allows for quick turning and beautifully brutal acceleration on straight lines. But, of course, this car was built for the driver. It has a tastefully crafted black leather interior with some instantly recognizable '70s gauges, making driving an incredible adventure through time. This thing is a stunning work of German automotive art, and it is sure to sell extremely fast due to its superb condition and endless potential. The only question is, who will be the next owner?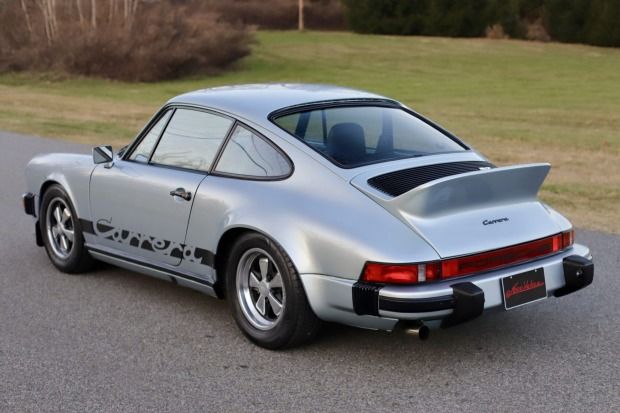 This car is being sold by The Meccanic Shop and 1600 Veloce. If you have an interesting car to consign or one that may need repairs please visit our site at www.meccanicshop.com