Just hours are left on this no-reserve auction.
---
For the last week, Motorious has been hosting a charity auction put on by Petty's Garage to benefit the Paralyzed Veterans of America (PVA). The highlight of this auction is a true one-off 2019 Chevrolet Camaro SS that has been tuned by Petty's Garage, and this lot – fittingly numbered lot no. 43 – will be going to a new home as the current bids have already met the minimum reserve.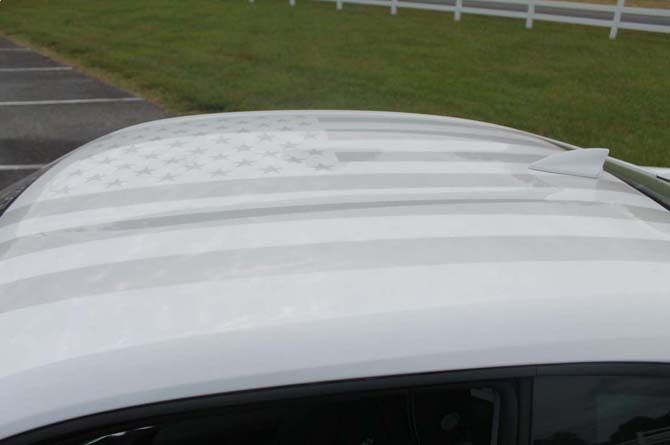 Looking just like one of Petty's NASCAR Cup cars, this SS is a mean muscle car with a killer stance sitting on Eibach lowering springs with a staggered set of Petty's Garage wheels (20x10 front and 20x11). The exterior of the car features Petty Blue accents including the Chevy bowtie and SS logos, hood stripes and the brake calipers, and the rear end shows off a NASCAR-style spoiler. This paint combination will definitely make this Camaro stand out, but it's one subtle detail that will definitely impress onlookers: the American flag that has been ghost painted onto the roof of the car. The Camaro's factory interior has received an upgrade thanks to custom Katzkin leather seats with Petty's Garage logo embroidered on the front seats.
Since there's no joy in Petty putting his name on a factory-tuned sports car, this 2019 Chevrolet Camaro SS has been given a handful of modest performance upgrades. The 6.2-liter V8 is still under the hood, but it now breathes easier with a cold air intake and a MagnaFlow cat-back exhaust system. With these upgrades, there's no doubt this Camaro will sound and perform as good as it looks.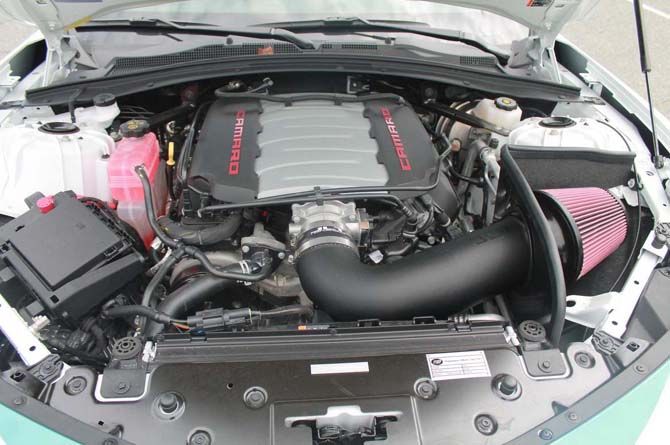 The PVA and Petty Custom Camaro auction ends today, so if you want a shot at this one-off 2019 Chevrolet Camaro SS or any of the other Richard Petty-signed merchandise, be sure you're registered to bid.