The online auction runs from now until August 18th.
---
The Paralyzed Veterans of America (PVA) and Petty's Garage have teamed up to continue the mission to help Disabled Vets Get On the Road To Recovery. To further the cause, Petty and the PVA are auctioning off a Petty's Garage Custom 2019 Chevrolet Camaro, as well as some other memorabilia, with proceeds going to the PVA. Support those who have given so much by bidding on one amazing Custom Camaro!
Auction Highlights
Here's what you can expect in the PVA And Petty Custom Camaro Auction:
Richard Petty Gift Basket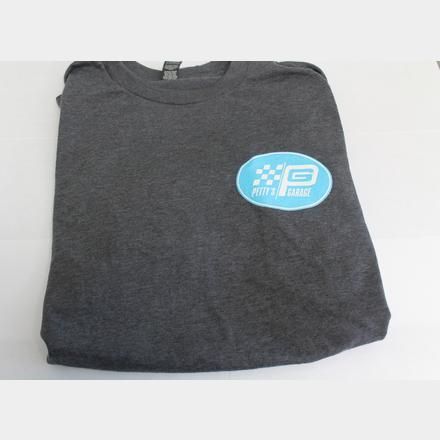 Petty Gift Basket This gift basket brings together three Petty names: Petty's Garage, Richard Petty Motorsports with Bubba Wallace, and Thad Moffitt (4 th Generation Petty racecar driver, grandson of Richard Petty).
See what's all included here.
Richard Petty Signed Charlie 1 Horse Hat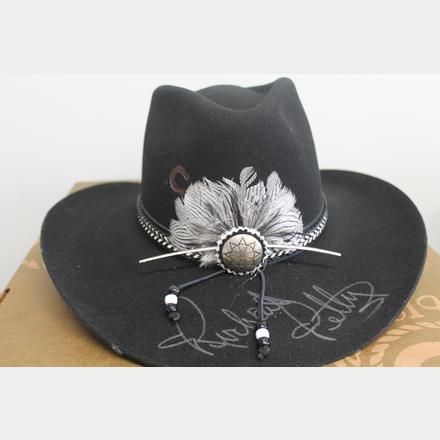 Richard Petty Charlie 1 Horse Hat This is an authentic Richard Petty Charlie 1 Horse Hat signed by The King, himself! This is a black wool hat with hat band equipped with feathers, leather braided band, and tassels. It has a pinch-front crown and the fire-branded trademark.
Bid on it here.
Richard Petty Signed Race Car Tire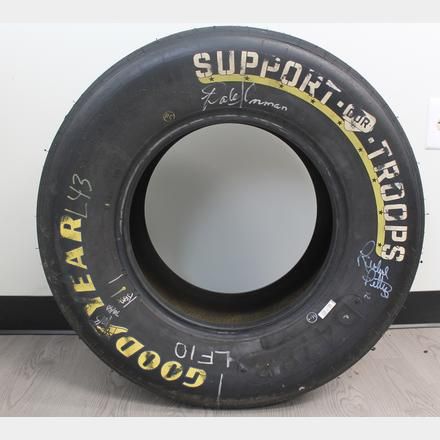 Authentic Race Car Tire This authentic Goodyear race car tire was used on the Richard Petty Motorsports 43 car in the 2019 Memorial Day weekend race. This tire was a special edition "Support Our Troops" tire for that specific race. This tire also features Dale Inman and Richard Petty's signatures!
Bid on it here.
Richard Petty Nascar Driving Experience - 8 Minute Drive & Ride Along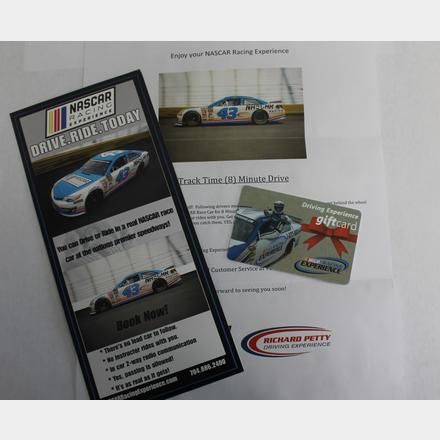 You can DRIVE a NASCAR Race Car all by yourself on the nation's premier speedways! Following a drivers meeting with a crew chief, training and instruction, get behind the wheel and drive a NASCAR Race Car for 8 minutes. There's no lead car to follow and no instructor riding with you!
Learn more about it here.
Petty's Garage Custom 2019 Chevrolet Camaro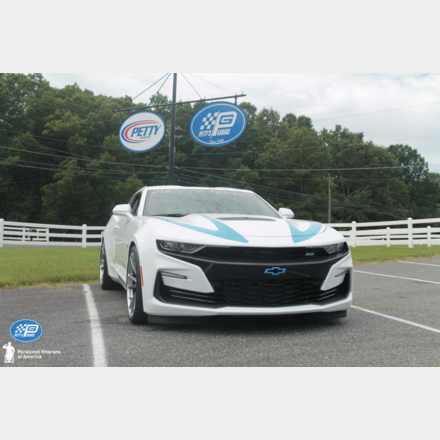 This new Camaro includes custom aftermarket performance upgrades such as cold air intake with calibration and Magnaflow Cat-back Exhaust. Additional upgrades include Elback Pro Lowering Springs and Petty's Garage Staggered FlowForm Wheels 20x10 front & 20X11 rear pair with Continental Extreme Sport Tires 275/30R20 front & 305/30R20 rear with Petty Blue brake calipers.  Custom paint includes a one of a kind American Flag ghosted on roof as well as a painted stripe on hood with PG matched spoiler.  This Camaro features Petty inspired touches throughout.
Get the full details here.
There are many more memorabilia items to bid on here.
How-To Register To Bid
Registering to bid is simple. Go to the signup page here. Once you have signed up, you can register to bid through the specific auction you want to bid on here. When you enter your credit card information, you will be charged $1, and refunded immediately.
For this particular auction, upon winning a lot that is a collectible item (i.e. Petty signed Hat), they will be charged the full amount (hammer price + buyer fee) on the credit card. If the car is sold, the credit card will be charged the buyer fee only, and the remaining funds will be collected by Petty's Garage when they finalize the vehicle sale.
Let the bidding begin!