You're not likely to find one in this condition very easily!
---
Arguably one of the best looking and most highly sought after muscle cars of the 1960s, the Pontiac GTO was the king of the road at one time and for many it still is. As the original muscle car era progressed though, the competition became more and more fierce and the GTO risked losing the race, not only from new cars rolling off the line but from enthusiast and backyard mechanics as well.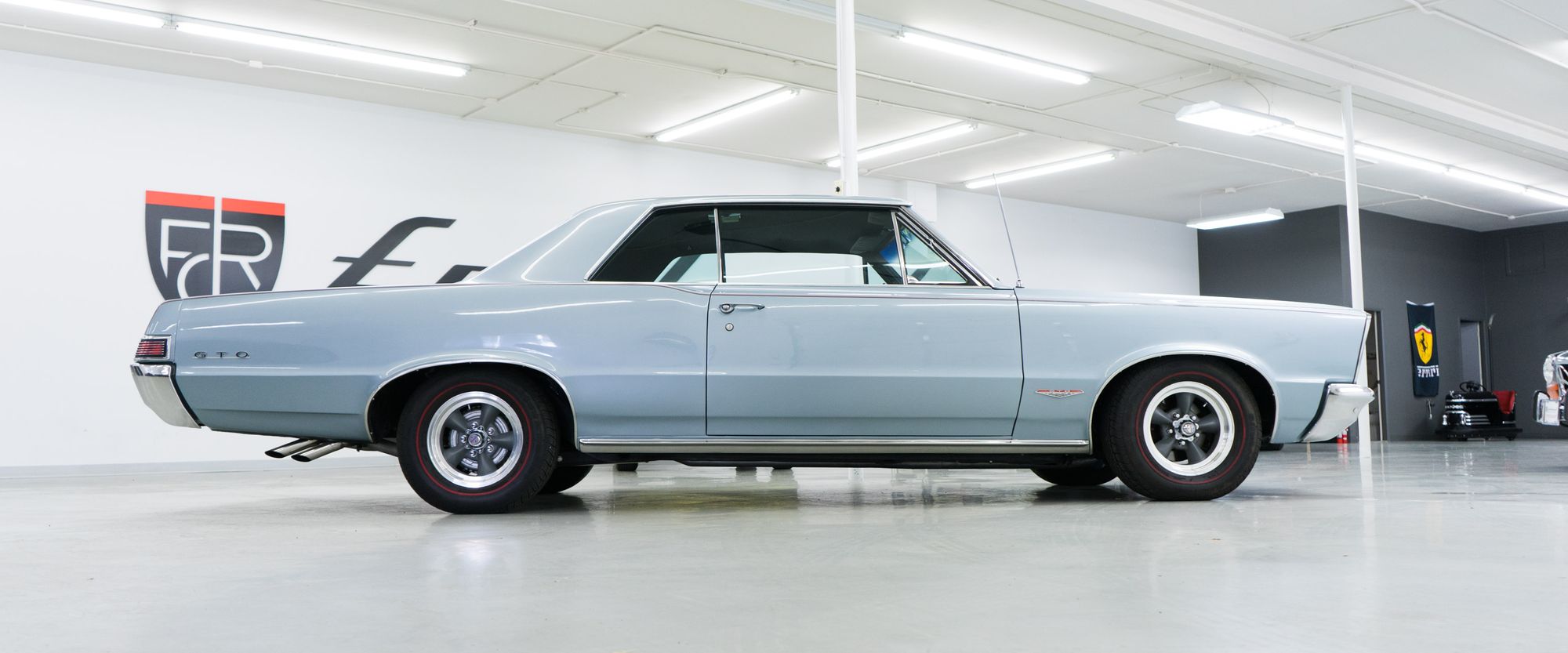 For those that wanted to turn an already fast car into a highway blistering speed demon, the GTO served as a good jumping off point. Unfortunately, this meant that a lot of GTOs were stripped of a lot of their original equipment in favor of heavier hitting mechanical components. Once separated from the original drivetrain components, many cars were never restored to their former glory making the ones that were super rare.
Farland Classic Restorations is offering GTO enthusiasts the chance of a lifetime to make their original GTO dreams a reality. This 1965 GTO is a PHS-documented genuine car with a beautiful restoration. About six years ago, the car underwent a thorough restoration in which the original 6.5-liter engine and 4-speed manual transmission were rebuilt. While a factory Tri-Power setup was added for a power boost, all of the original parts from the swap remain with the car.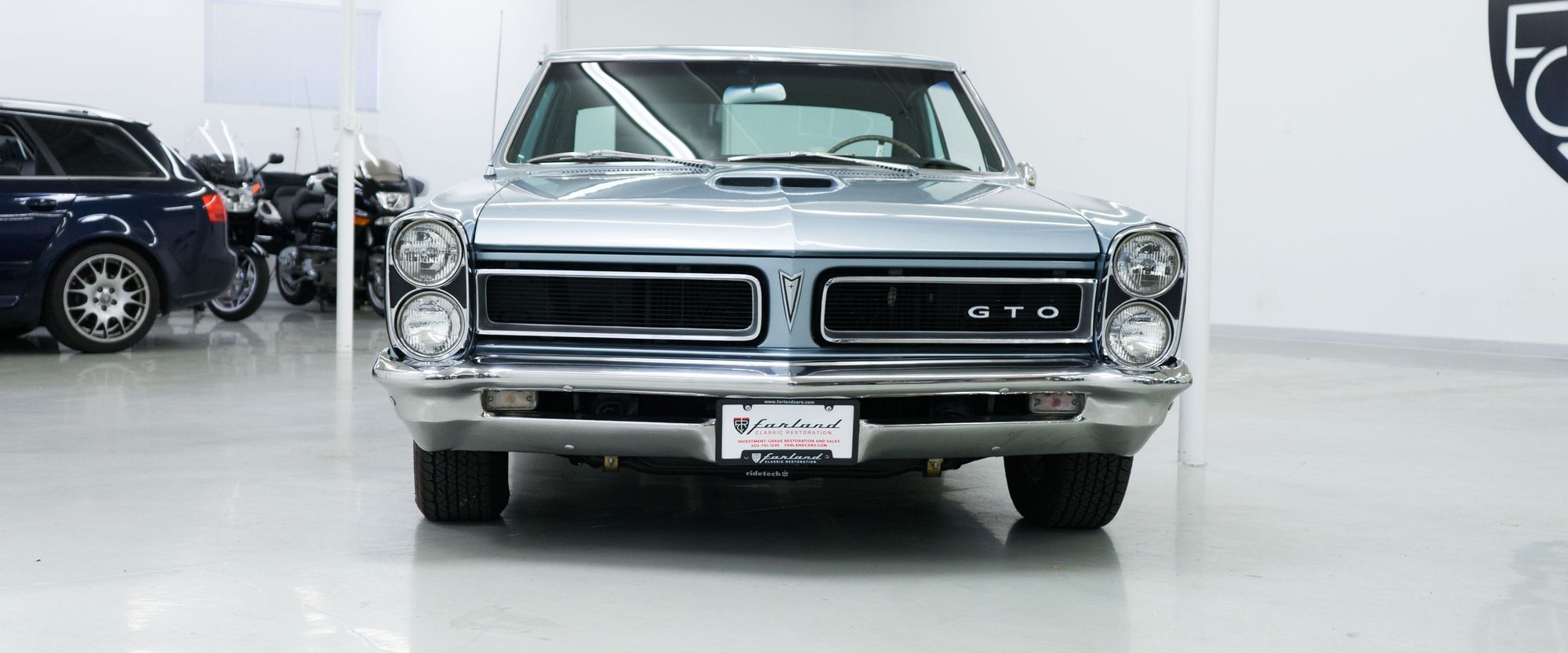 The car is finished in its original shade of 'Blue Mist Slate' color over a black interior, which is the original interior. Not only has this car been well kept and restored, it also is well optioned from the factory. Features such as Power steering and brakes, a teak wood trimmed steering wheel, and the rare factory AM-FM 'Vibrasonic' radio, add a certain level of comfort.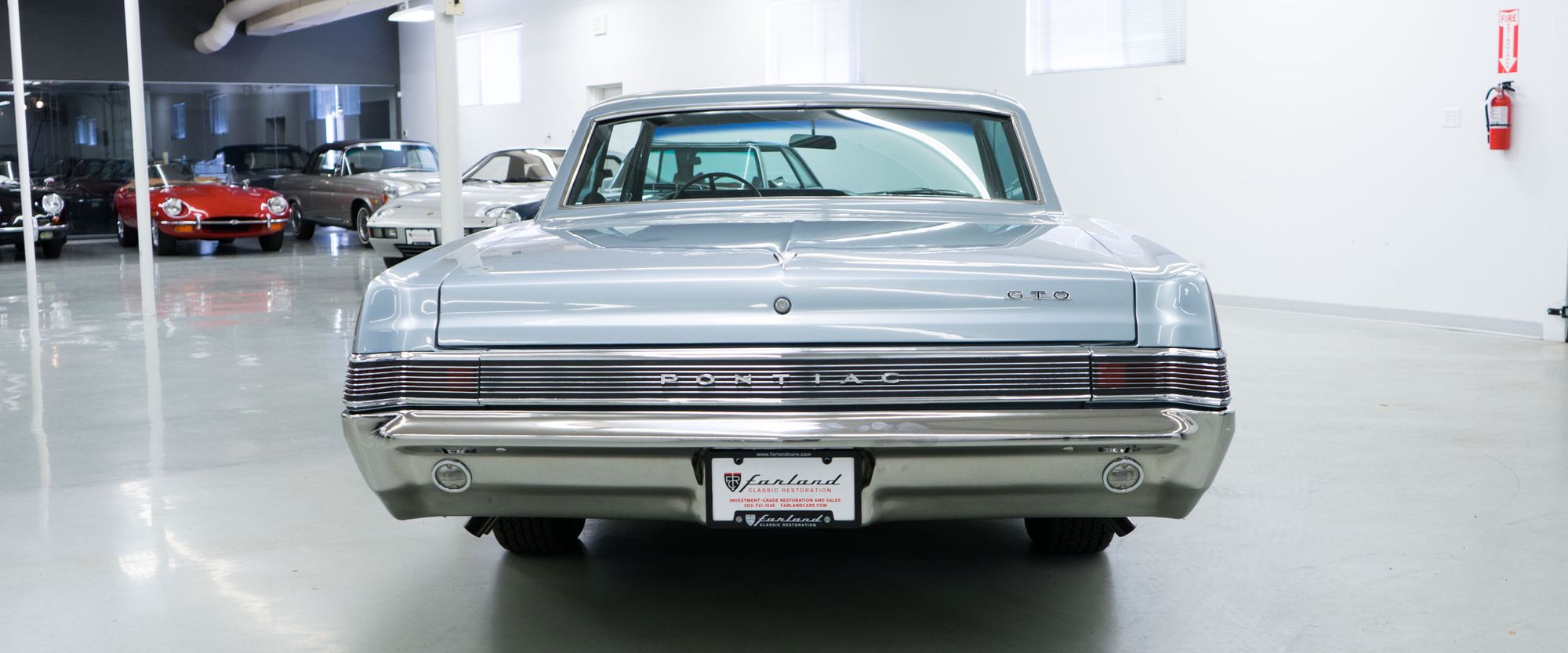 Although they appear to be period correct, the car's American Racing 'mag' wheels are not stock but they do offer the car a good look. The brake system has also been upgraded as well. It also comes with the original books, keys & Protecto-Plate,  and the original dealer's invoice. This is an awesome opportunity to get behind the wheel of one of the best looking GTOs to survive the aftermarket industry.