1957 Ford Fairlane "White Pearl" Custom.
---
When it comes to automotive works of art, the 1957 Ford Fairlane "White Pearl" sits comfortably in its own league. This extraordinary masterpiece is the brainchild of two legends: John North, the 'George Barris of the East Coast,' and 1960s musical icon Gene Pitney.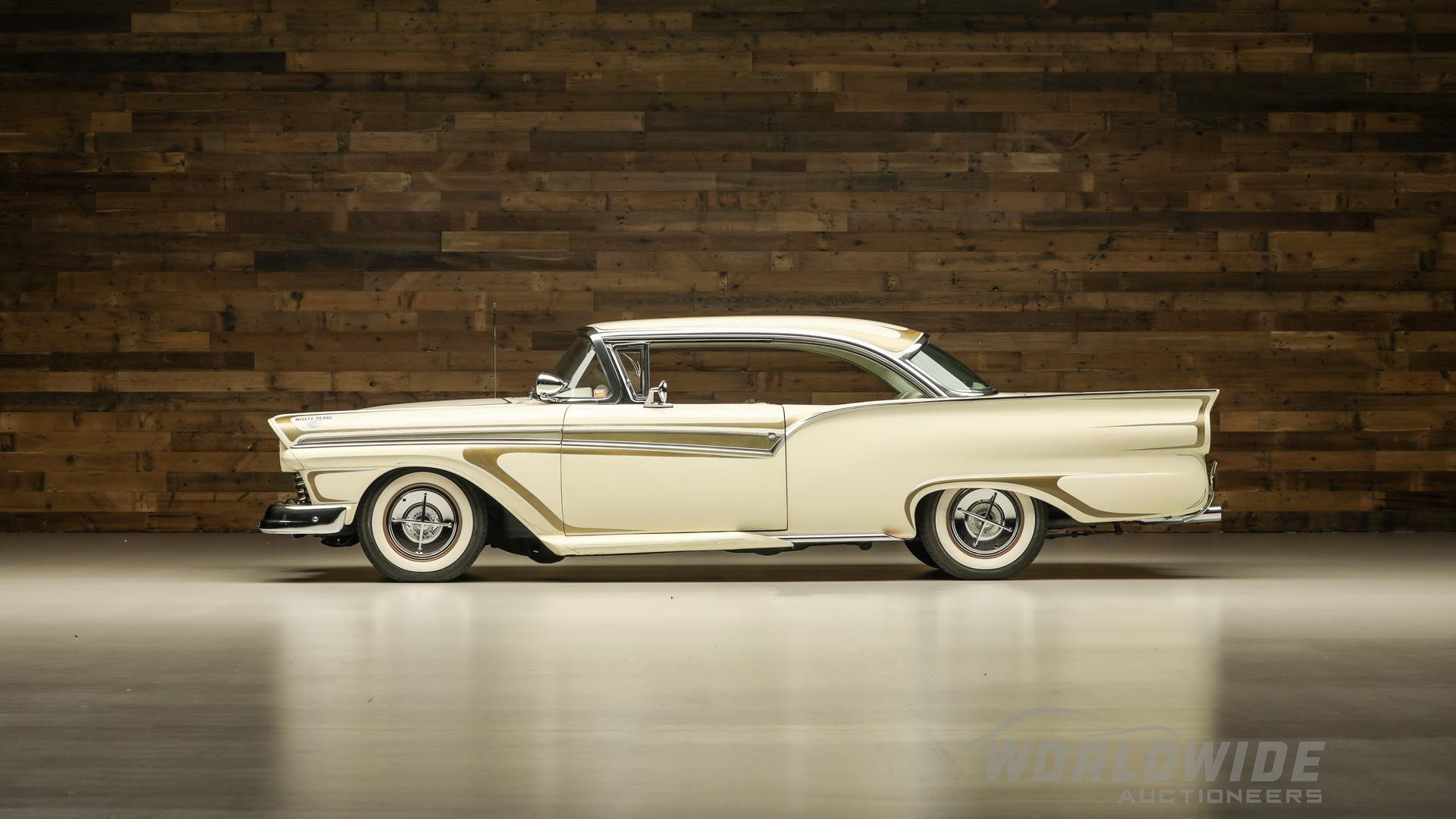 John North, hailing from Hartford, Connecticut, earned a reputation for redefining custom car artistry since the early '50s. Unlike most of his contemporaries who relied on salvaged parts or started with wrecked cars, North did something unprecedented. With a sizeable budget, he bought a brand-new 1957 Ford Fairlane, already a collector's treasure, complete with its optional E-Code engine and dual four-barrel carburetors. And to make it even more unique, he opted for a floor-shifted three-speed manual transmission.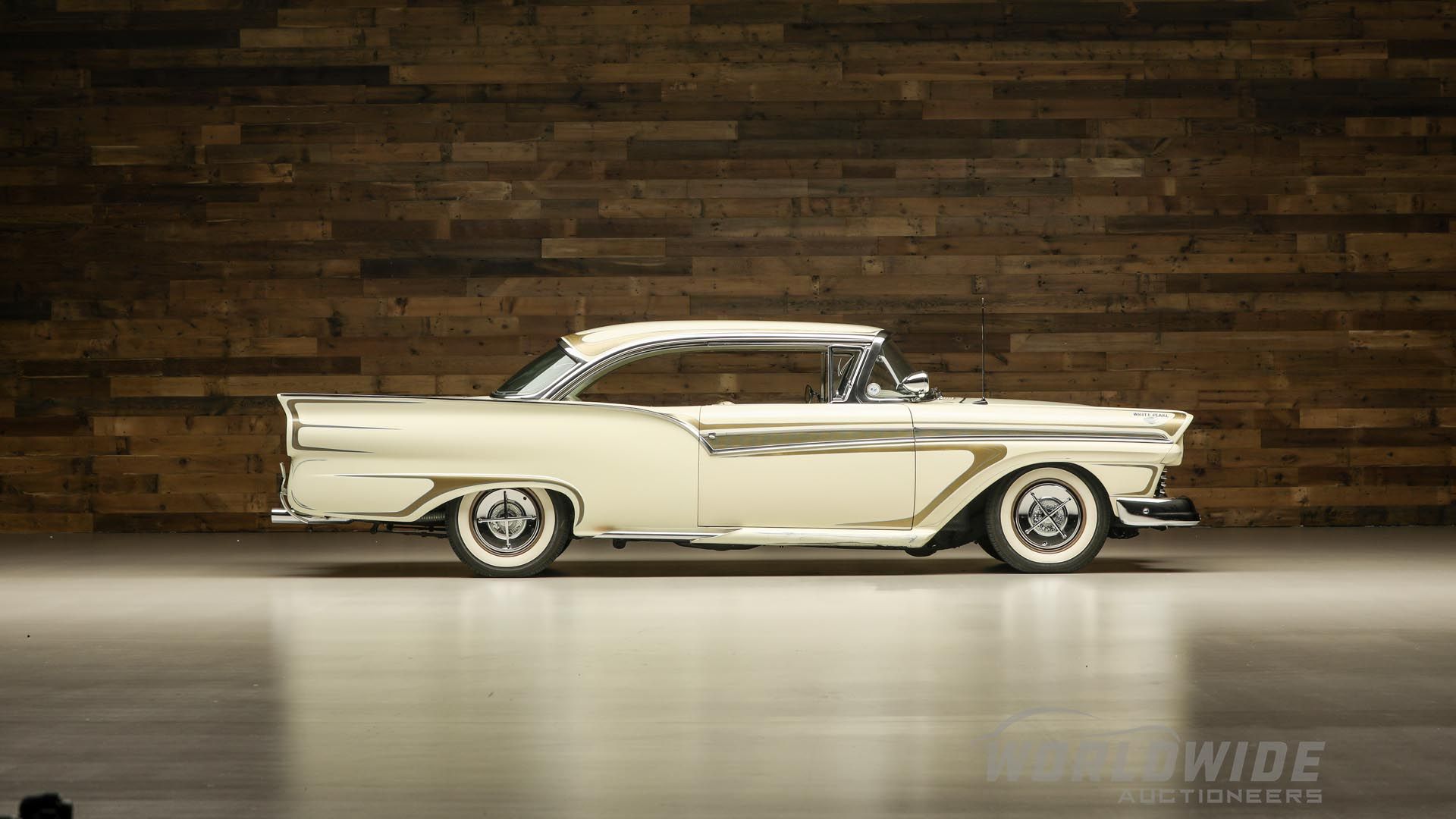 It was once this marvel was in North's gifted hands that its metamorphosis into the "White Pearl" began. North's vision for this project was nothing short of heavenly: a lustrous, radiant wonder adorned with 16 coats of special Lincoln metallic white paint and accented by authentic gold leaf trim.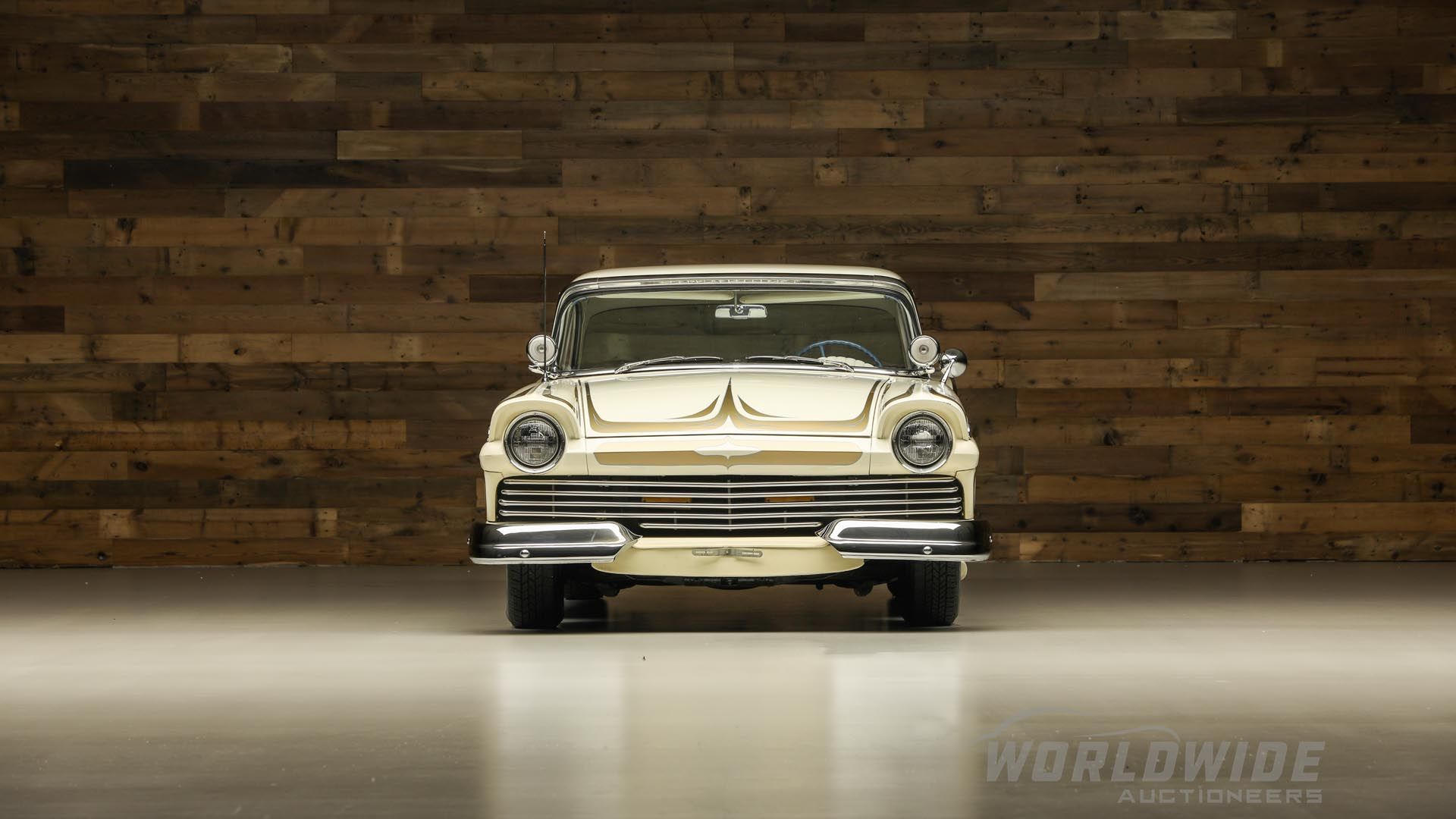 Inside, the Fairlane was transformed into an opulent sea of white, with every surface—from the seats to the dashboard—wrapped in plush tuck-and-roll fabric. To further emphasize its bespoke nature, North designed a custom tonneau cover that made the car appear as a cozy two-seater. And for a touch of whimsy, he inscribed his nickname "Moose" on the firewall.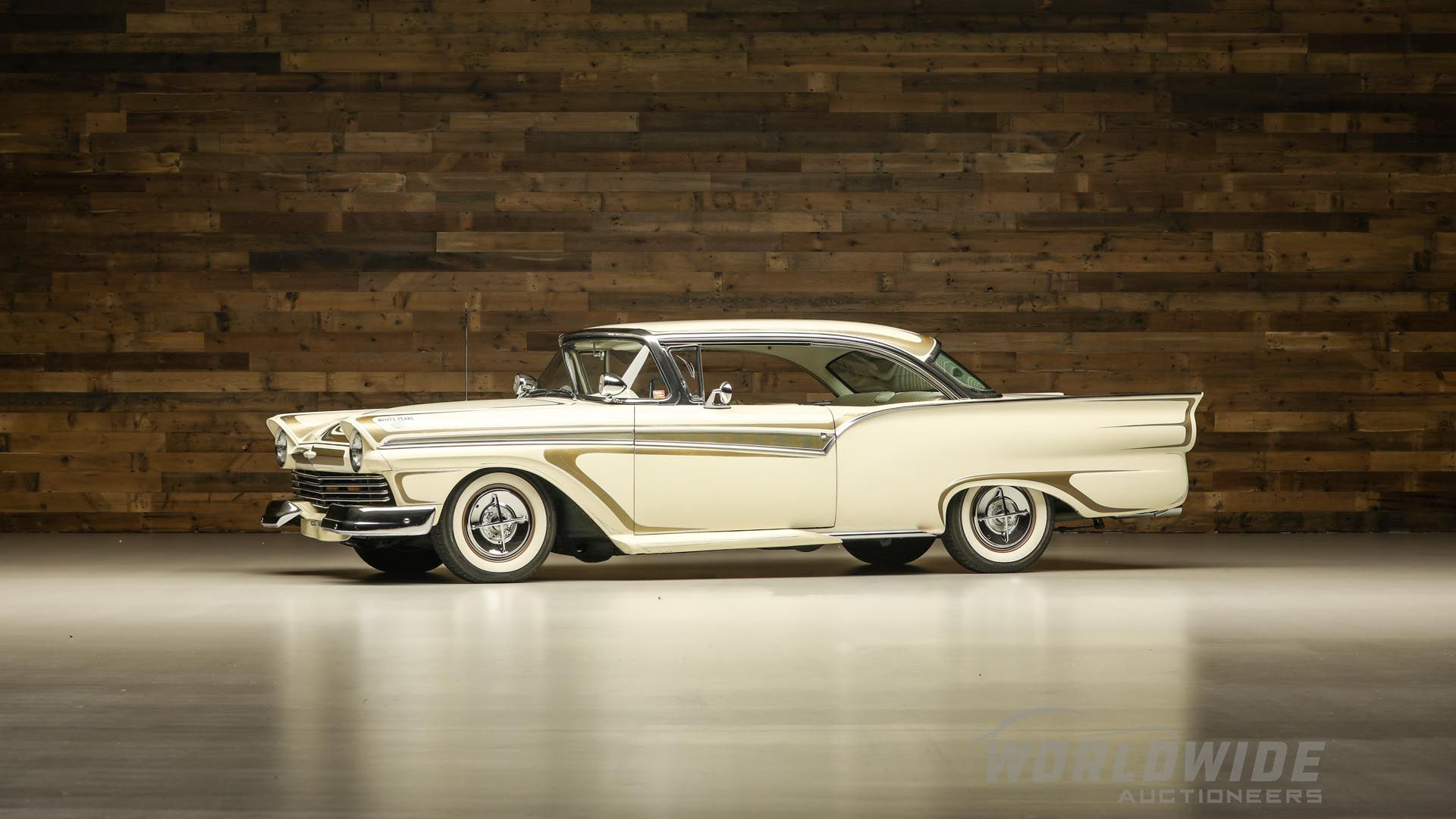 By the time 1957 rolled around, the custom car world had seen it all—until the "White Pearl" raised the stakes. Customized fender skirts, taillights, grilles, and even decorative spotlights, set it apart as one of the most extraordinary custom cars ever conceived in the annals of American automotive history.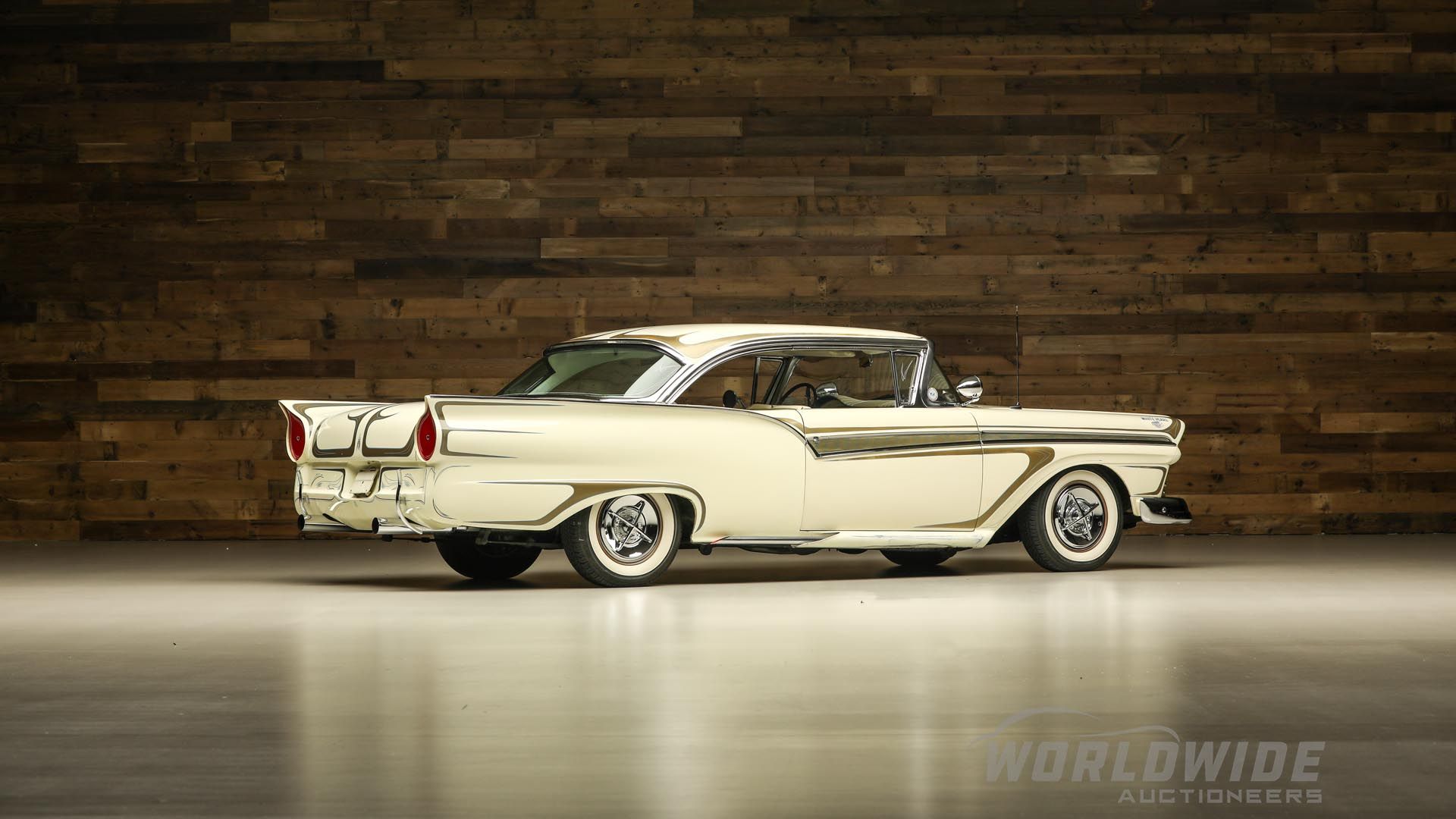 Adding another feather in its cap is its other famous owner, Gene Pitney, lending an extra touch of stardom to an already stellar vehicle. Today, the "White Pearl" stands as a multi-award-winning spectacle, a regular feature in numerous automotive magazines, and an epitome of America's golden age of custom cars.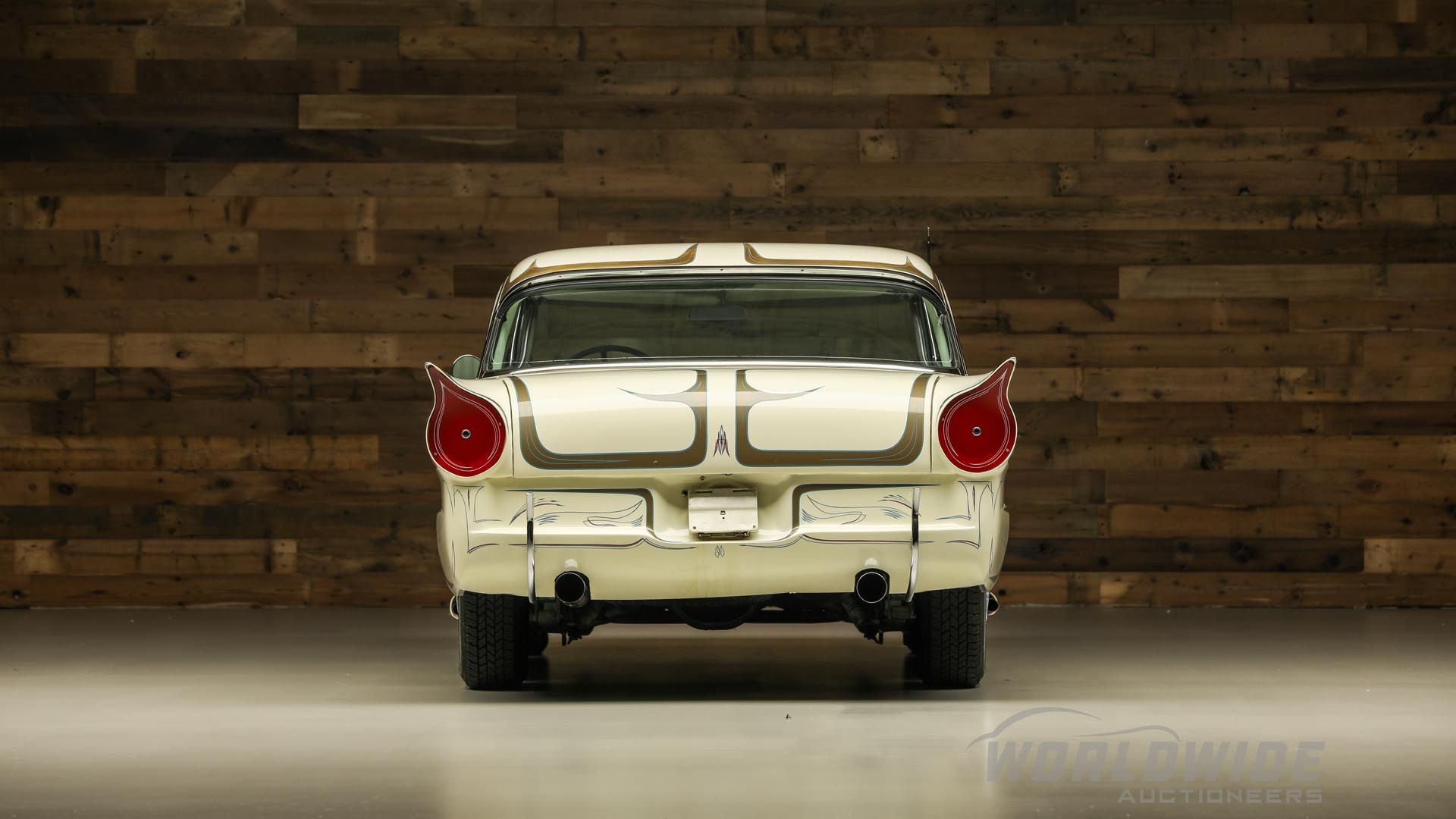 If you're looking to witness automotive artistry at its finest, the Auburn Auction in Auburn, Indiana—the original "Classic Car Capital of the World"—is the place to be. The event is scheduled for August 31 to September 2, 2023, and will be presented both live and online for car lovers around the globe to experience. Don't miss your chance to immerse yourself in a world of classic beauty and exceptional engineering.
For all those enthusiasts and collectors eager to buy and sell great cars this summer, the road leads right back to Auburn, Indiana, the original "Classic Car Capital of the World" and birthplace of the collector car auction industry in America.
The next catalogue sale, also the industry's next catalogue sale in North America, the Auburn Auction, will take place August 31 – September 2, 2023 at our Indiana headquarters. To be presented as a simultaneous live and online event for collector car enthusiasts and aficionado to enjoy.