A Limited Edition Beauty.
---
In the rarefied world of high-performance sports cars, the 2016 Jaguar F-Type Project 7 stands out as a unique example of Jaguar's commitment to excellence. With only 250 Project 7 editions built, 50 of which found homes in North America, this exclusive car reflects Jaguar's dedication to both style and substance.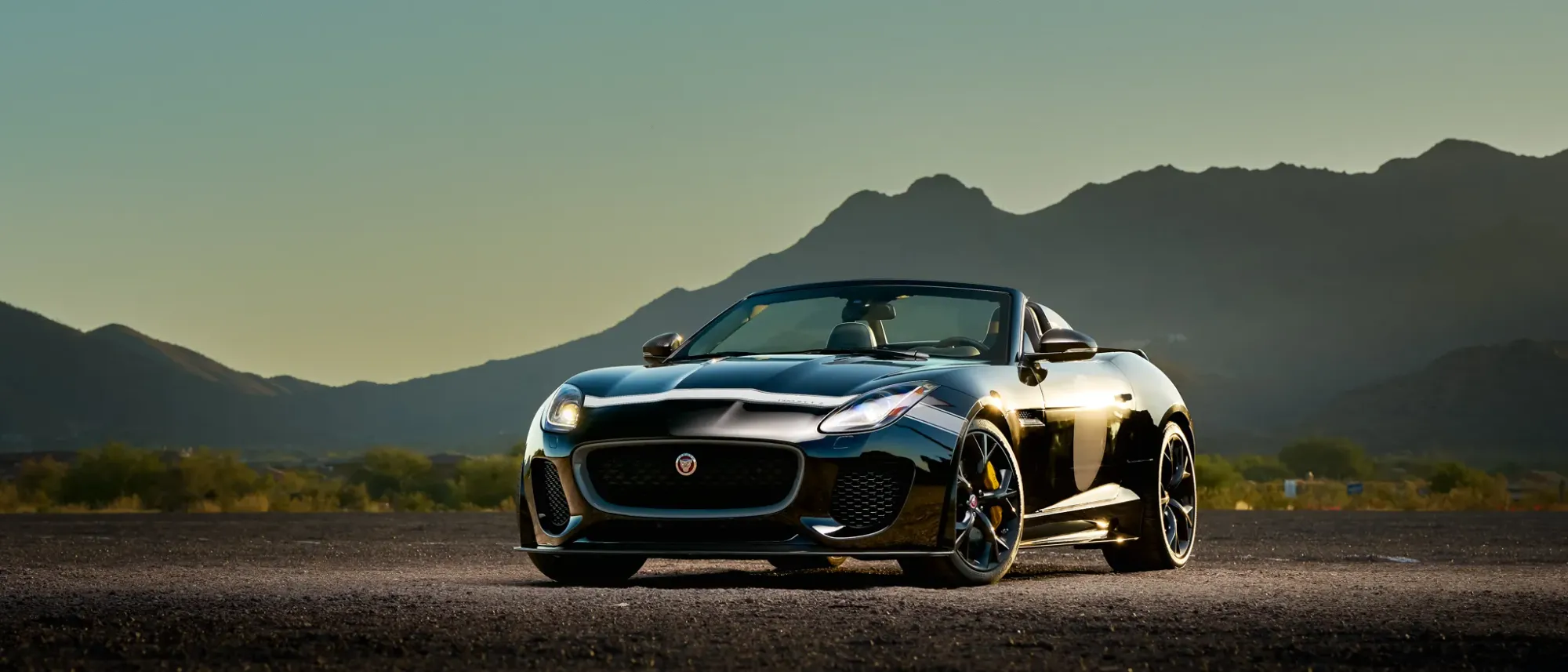 Exterior: A Tribute to Heritage
Designed by Cesar Pieri under the guidance of original designer Ian Callum, the Project 7 pays homage to the iconic D-Type. Finished in Ultimate Black Pearl (1AG), the car's exterior exhibits a tasteful combination of modern aesthetics and classic inspirations.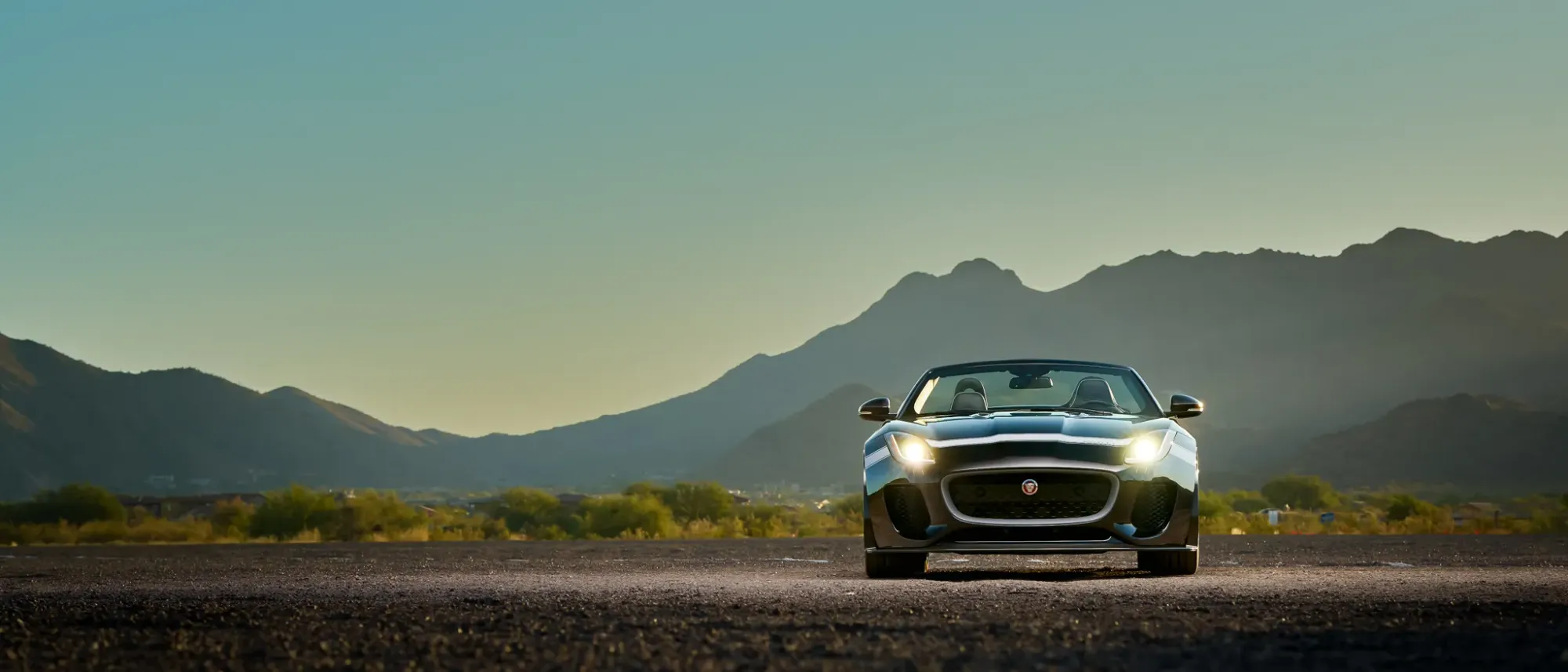 The carbon-fiber front splitter, rear diffuser, and rear wing not only enhance the vehicle's aerodynamic performance but also contribute to its distinctive look. Adding to its exclusivity, the car's standard power-retractable top was replaced with a detachable soft top. Complementing the design are xenon headlights and parking sensors.
Wheels and Brakes: Performance-Oriented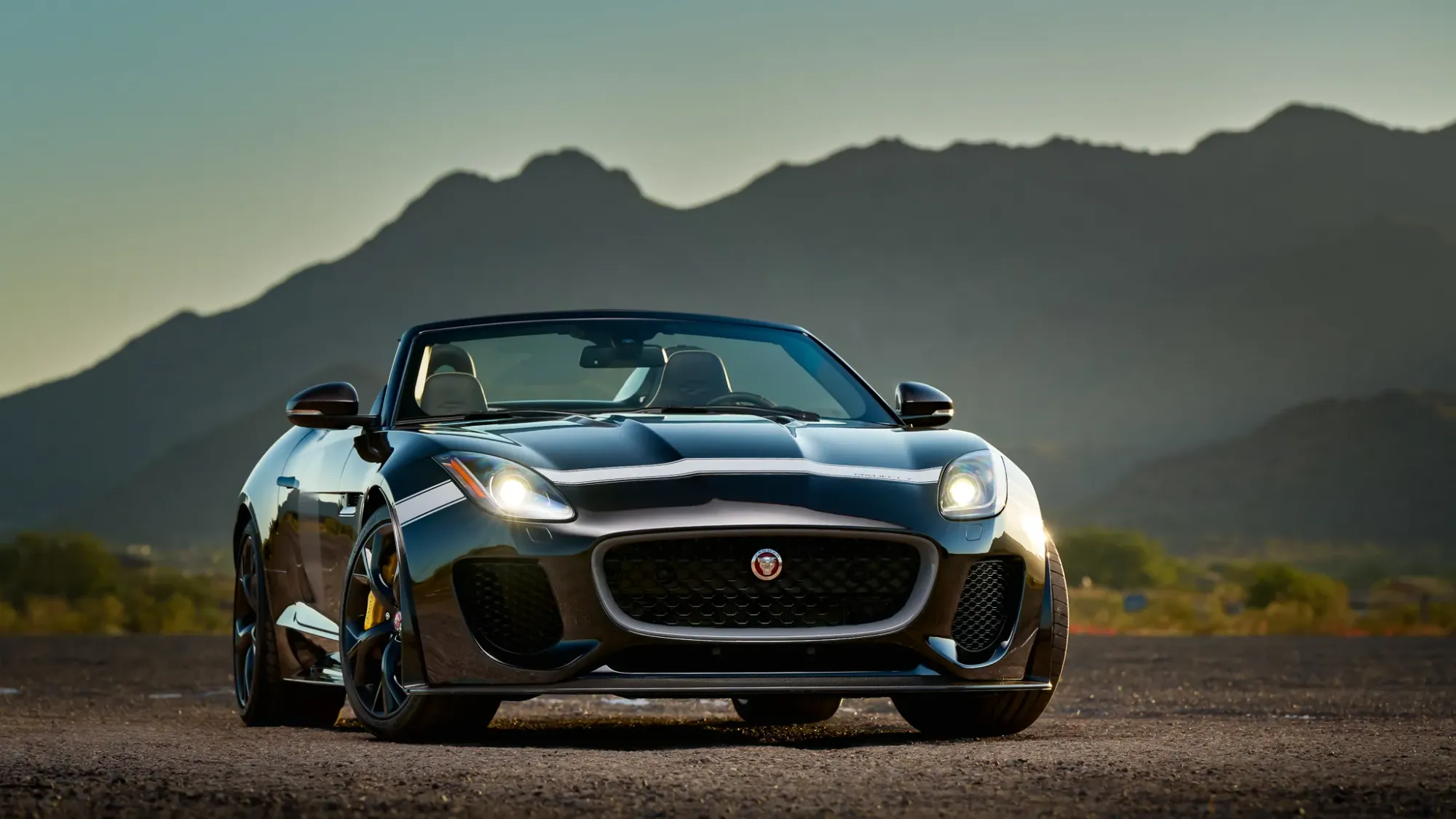 The Project 7 sits on sleek gloss-black 20″ wheels, fitted with Continental ContiForceContact tires. Its suspension, retuned specifically for this edition, partners with cross-drilled carbon-ceramic rotors and yellow-finished multi-piston calipers to deliver a driving experience that's both responsive and exhilarating.
Interior: Luxurious Comfort
Inside, the Project 7 offers a cabin that's both luxurious and sporty. Heated and power-adjustable bucket seats are adorned with black leather, quilted inserts, and white contrast piping, adding an elegant touch. Carbon-fiber trim, dual-zone automatic climate control, touchscreen infotainment, and a high-quality Meridian sound system ensure that the interior is as functional as it is beautiful.
Performance: Pure Power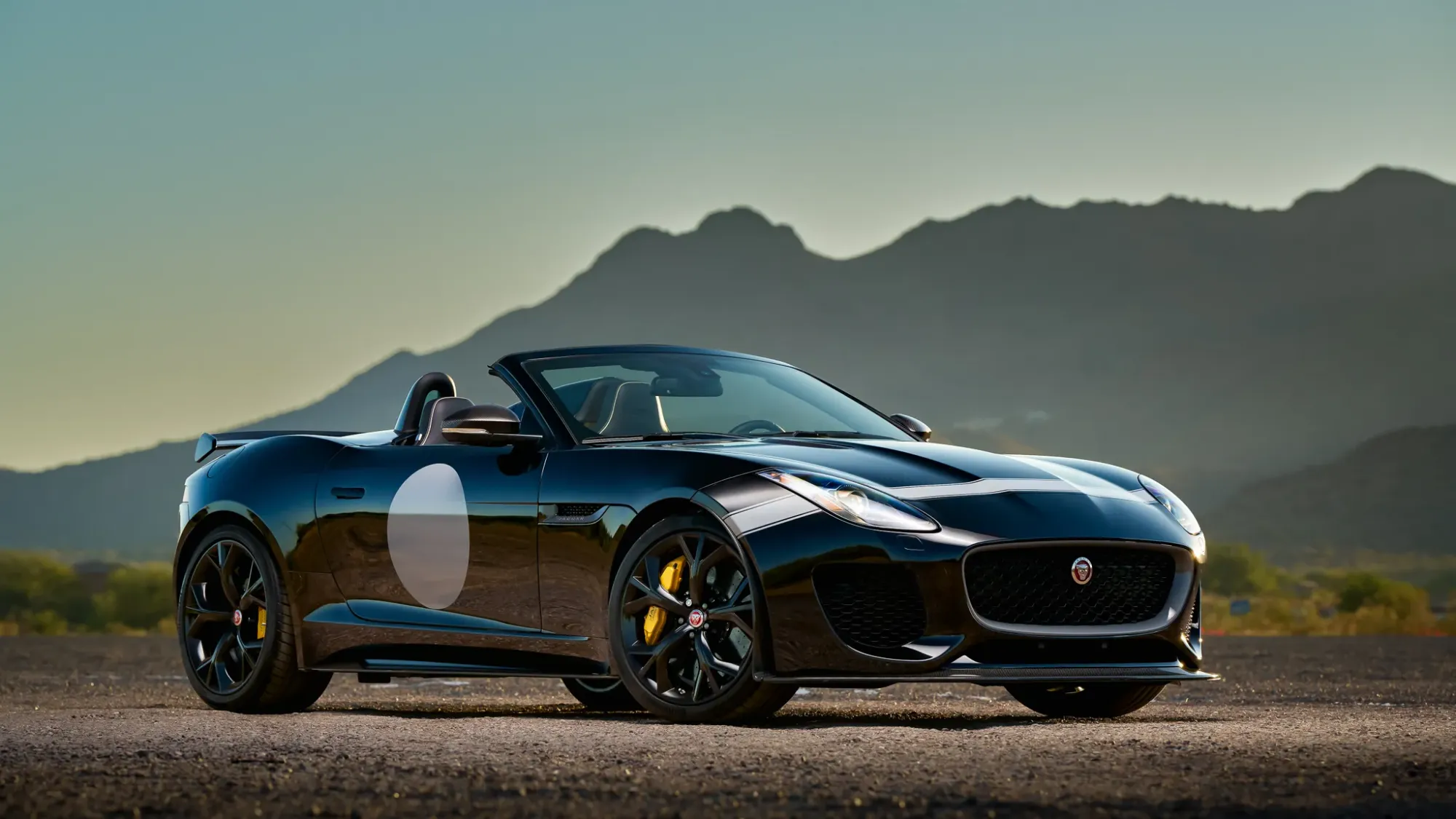 Under the hood, a supercharged 5.0-liter V8 engine unleashes 575 horsepower and 502 lb-ft of torque. Paired with a ZF eight-speed automatic transmission and an electronically controlled active differential, the Project 7 promises a thrilling ride. The addition of an active exhaust enhances the car's auditory experience, emphasizing its sporty character.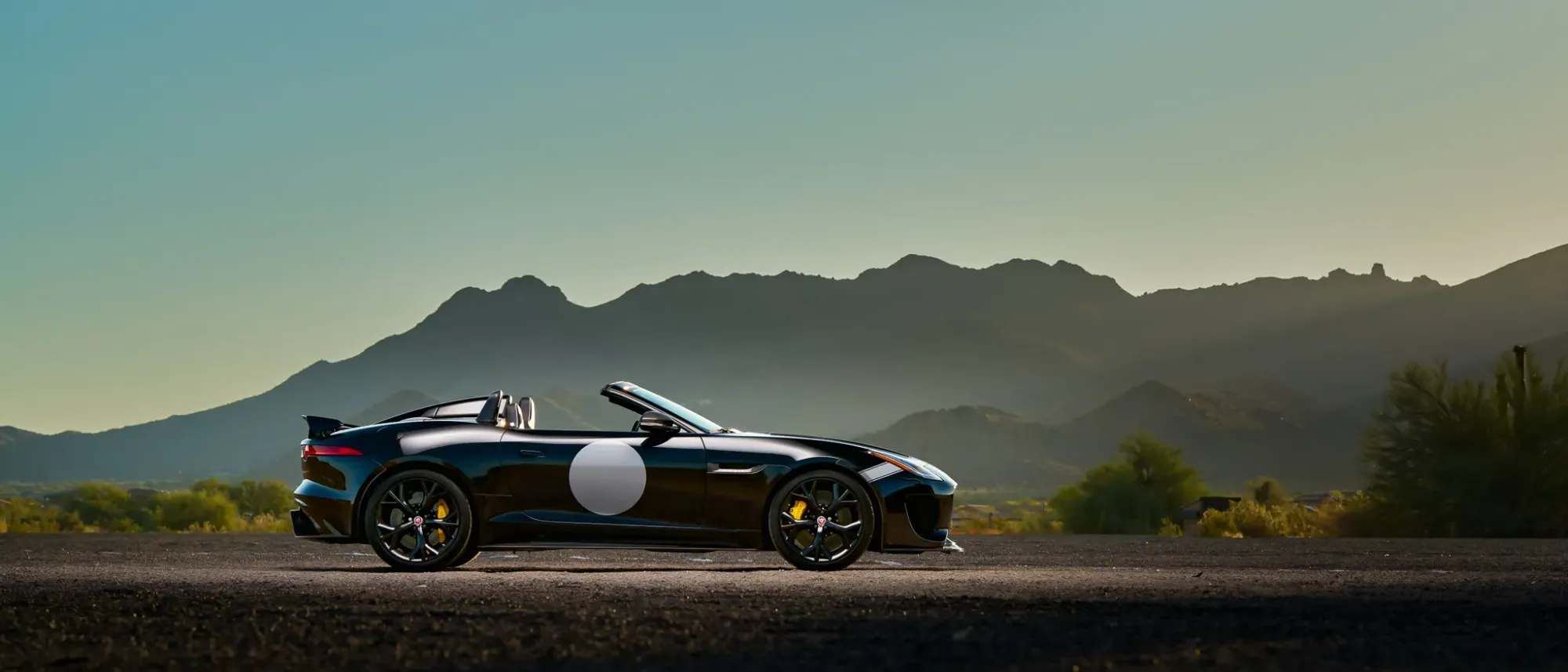 Now offered on dealer consignment in Arizona and complete with a removable soft top, manufacturer's literature, a certificate of authenticity, a clean Carfax report, and a clean California title, this particular Project 7 stands as a rare opportunity for automotive enthusiasts to own a slice of Jaguar's rich history. Whether admired for its beauty or enjoyed for its performance, the Project 7 is a testament to Jaguar's legacy of crafting vehicles that captivate both the eyes and the soul.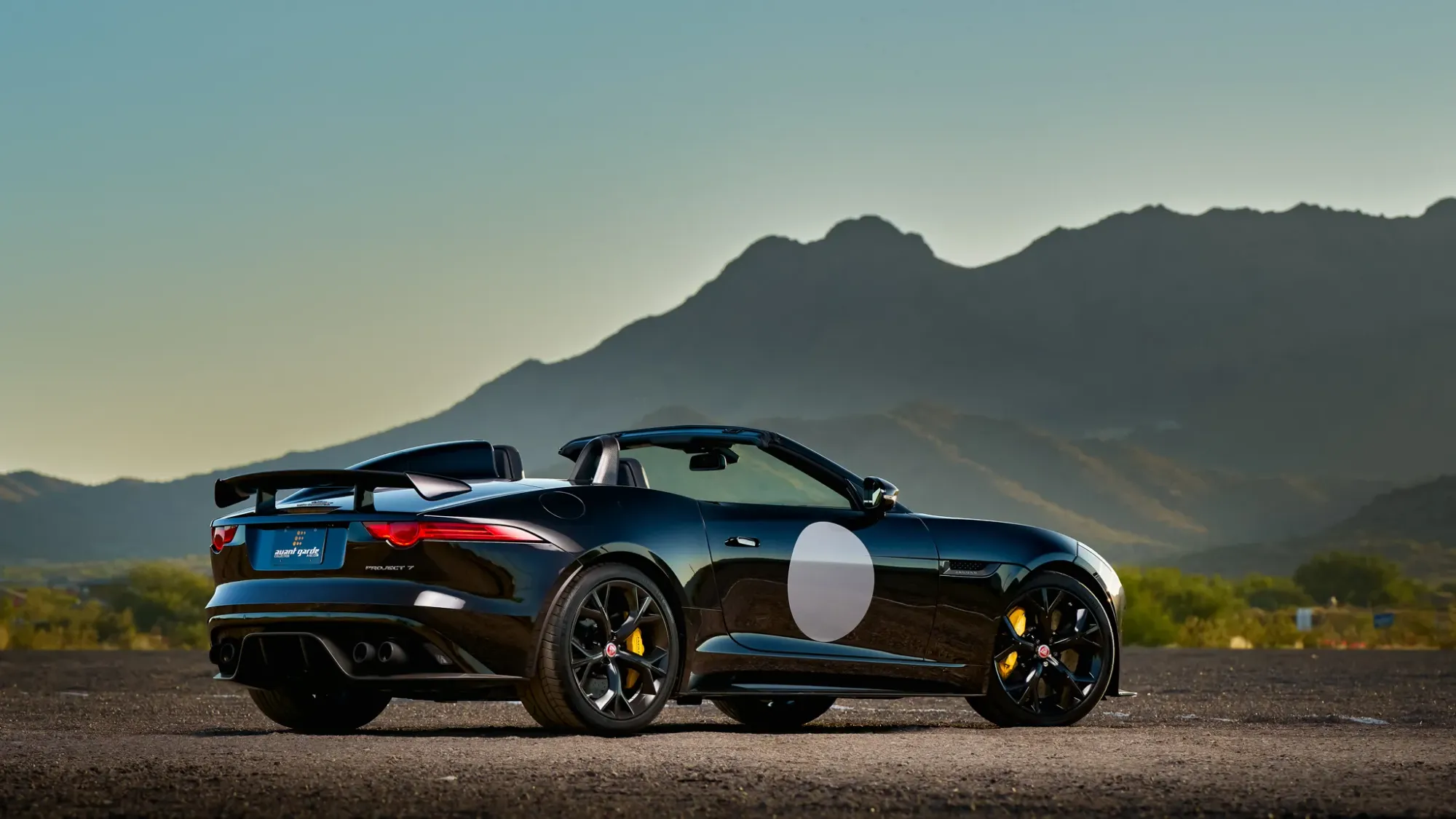 Avant-Garde is well-known as an award-winning, top seller (@911r) on Bring a Trailer. We provide turnkey auction management for our clients. Avant-Garde presents cars in an unparalleled fashion, with a comprehensive history, descriptions, photos, and video for each vehicle. We want to put buyers in the virtual driver's seat so they can experience a vehicle as if they were present, giving them confidence in their purchase.