A majestic revival.
---
A shining example of American automotive craftsmanship, the 1965 Chevrolet Corvette Convertible 396/425 4-Speed has undergone a meticulous refurbishment and now proudly showcases its elegance and power. Initially delivered to Sutliff Chevrolet in Harrisburg, Pennsylvania, this convertible's journey has led it to become a proud recipient of NCRS Top Flight and Duntov Mark of Excellence awards.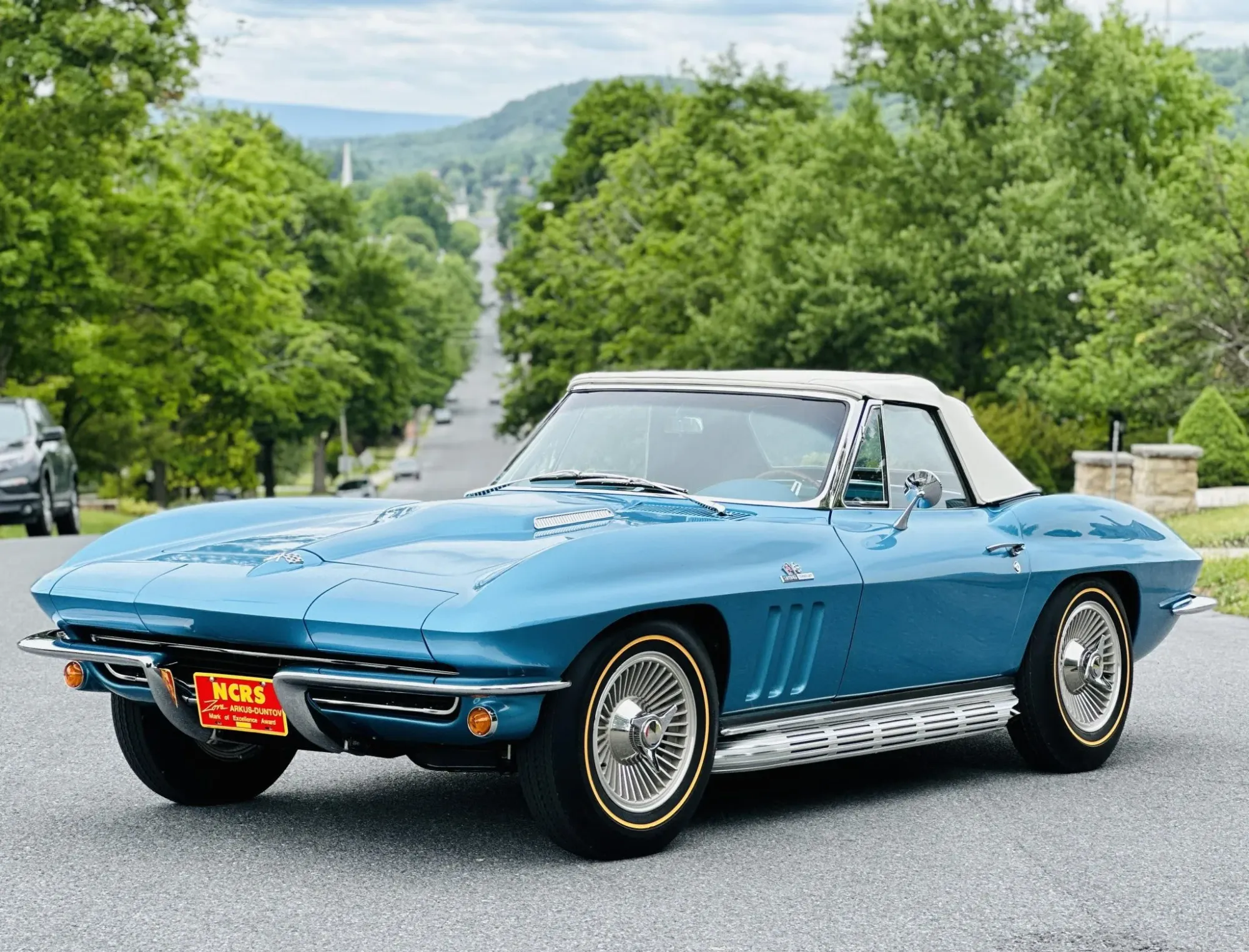 Exterior: Classic Beauty
Sporting a Nassau Blue (FF) fiberglass body, the Corvette's radiant exterior retains its iconic charm. The car's refined appearance includes a crisp white soft top, flip-up headlights, gleaming chrome bumpers, distinctive fender vents, and a retractable antenna. The side-exit exhaust system adds a sporty touch, harmonizing with the overall aesthetic of the car.
Wheels and Suspension: Innovation and Style
The car's 15″ turbine-style wheels, mounted with 7.75-15 Firestone tires, accentuate its sleek design. The C2 was a revolutionary model in Corvette's history, being the first to introduce fully independent suspension. This innovative design consists of upper and lower control arms at the front and a three-link setup with a transverse leaf spring at the rear, ensuring a smooth and engaging ride.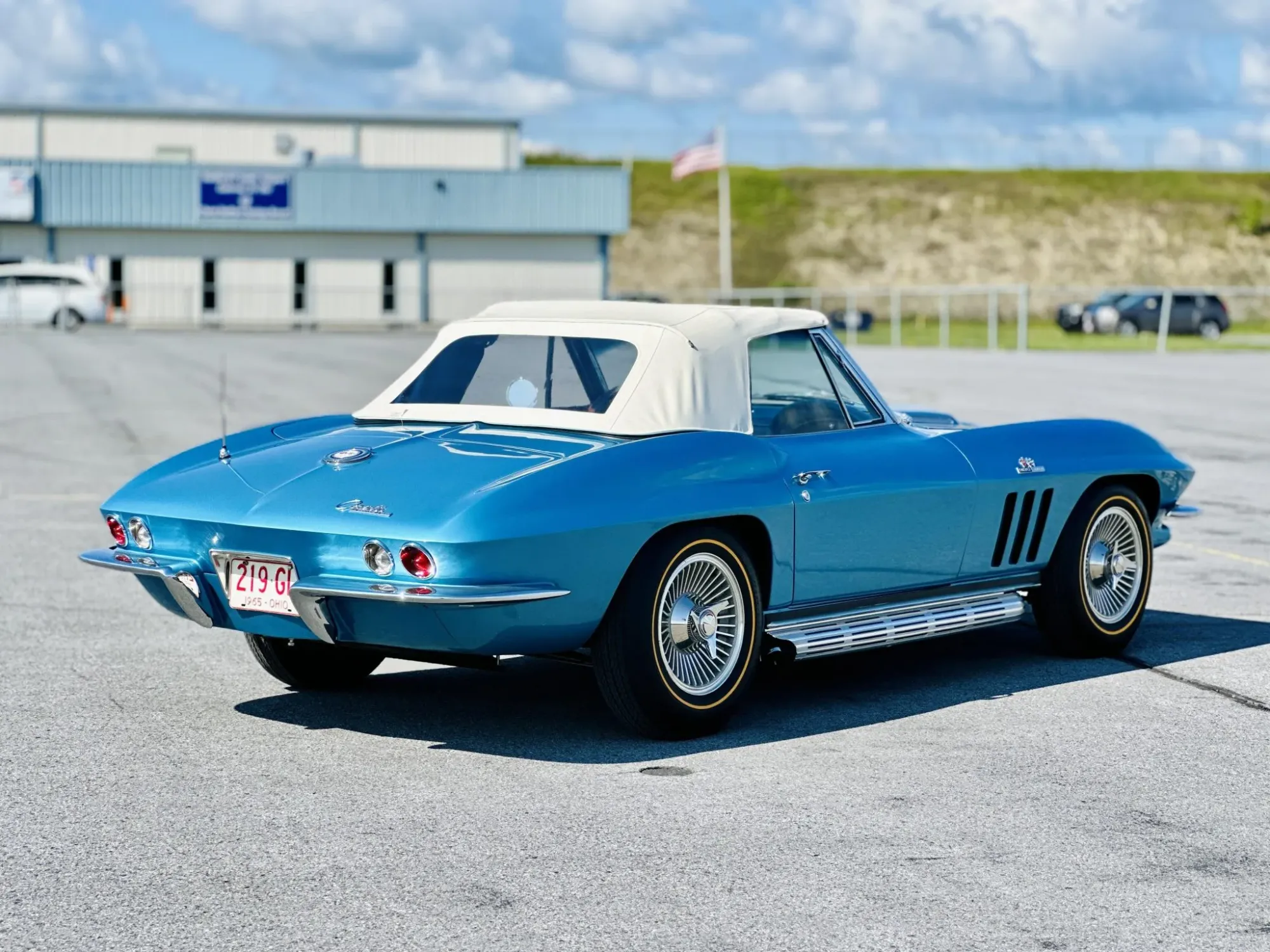 Interior: Cozy Elegance
The Corvette's cabin is an inviting space, furnished with two blue vinyl bucket seats. Matching door panels and carpets create a cohesive, calming interior, emphasizing the car's refined character. Convenience features such as a heater, an AM/FM radio, an analog clock, and lap belts provide the essential comforts, harmonizing classic design with modern utility.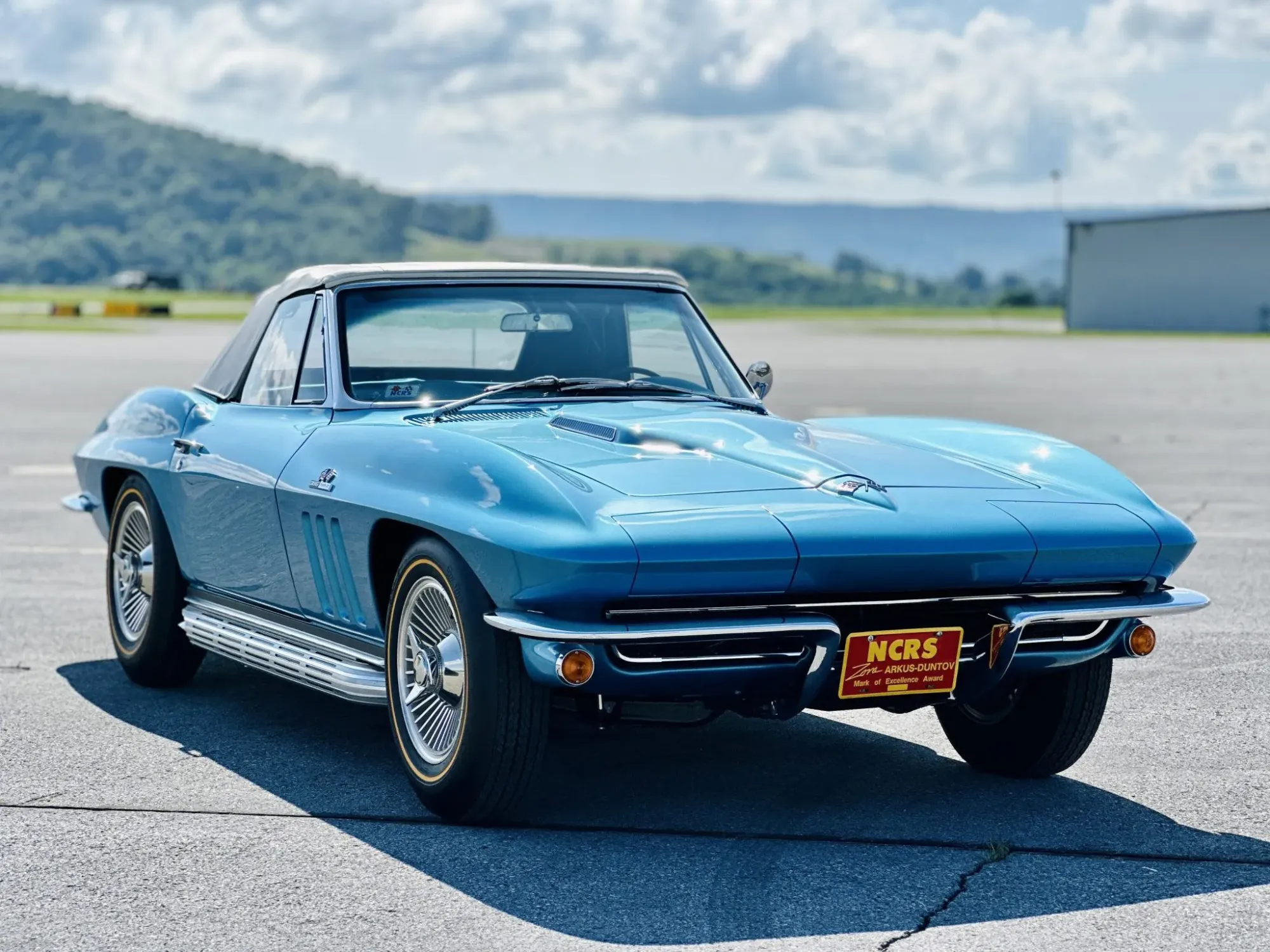 Performance: Timeless Power
At the heart of this Corvette lies the robust 396ci L78 V8 engine, paired with a four-speed manual transmission. With a single four-barrel carburetor, it boasts an impressive factory rating of 425 horsepower and 415 lb-ft of torque. The vehicle's engine stamping reveals the IF suffix, signifying a 425-horsepower, 396ci V8 specifically matched to a manual transmission.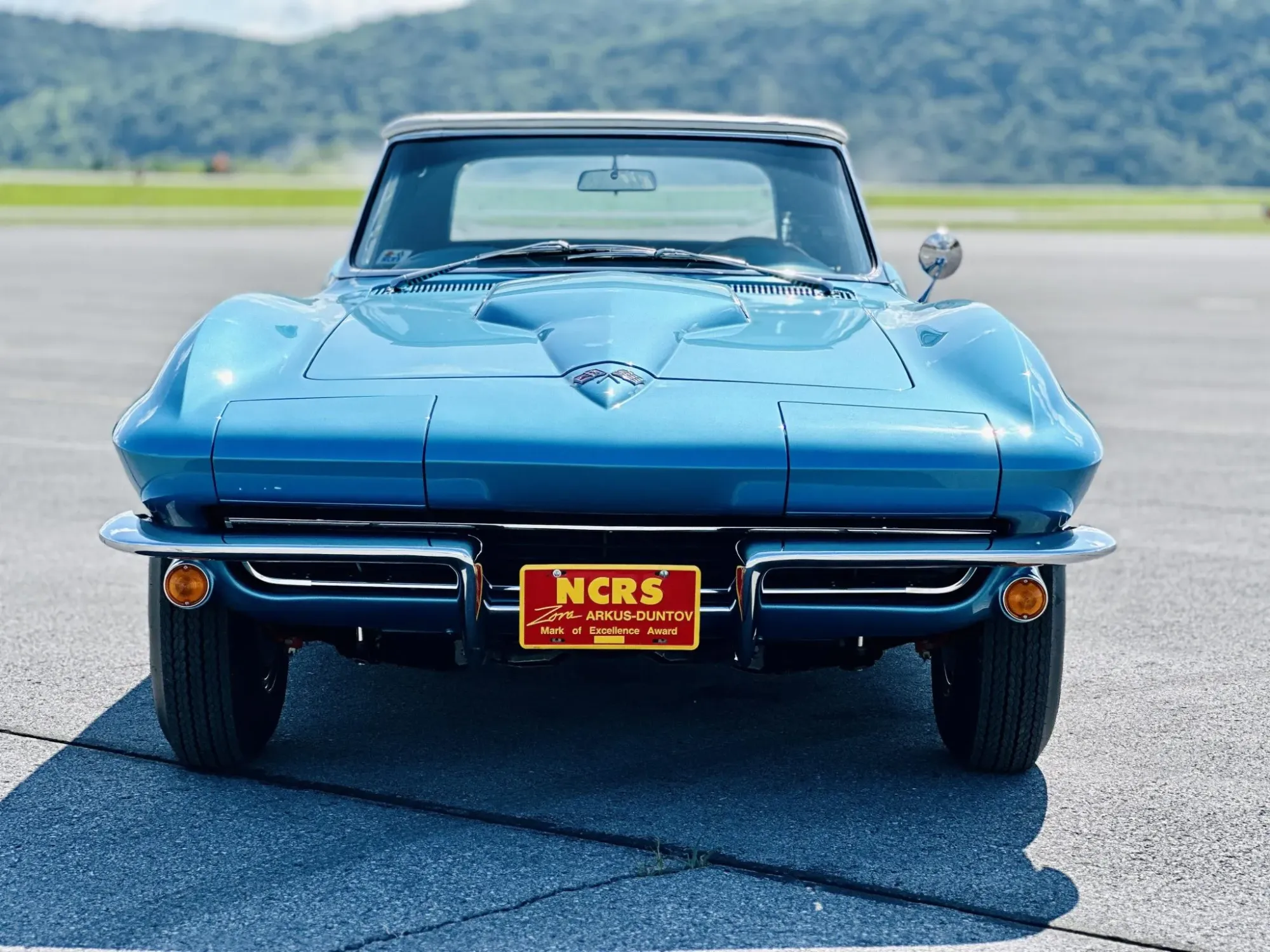 Legacy: A Tribute to Excellence
With a mere 33k miles on the five-digit odometer, the 1965 Chevrolet Corvette Convertible is more than a car; it's a tribute to an era of automotive excellence. The vehicle's NCRS awards, owner's manual, Protect-O-Plate, and NCRS Shipping Data report accompany it, testifying to its authentic restoration and heritage.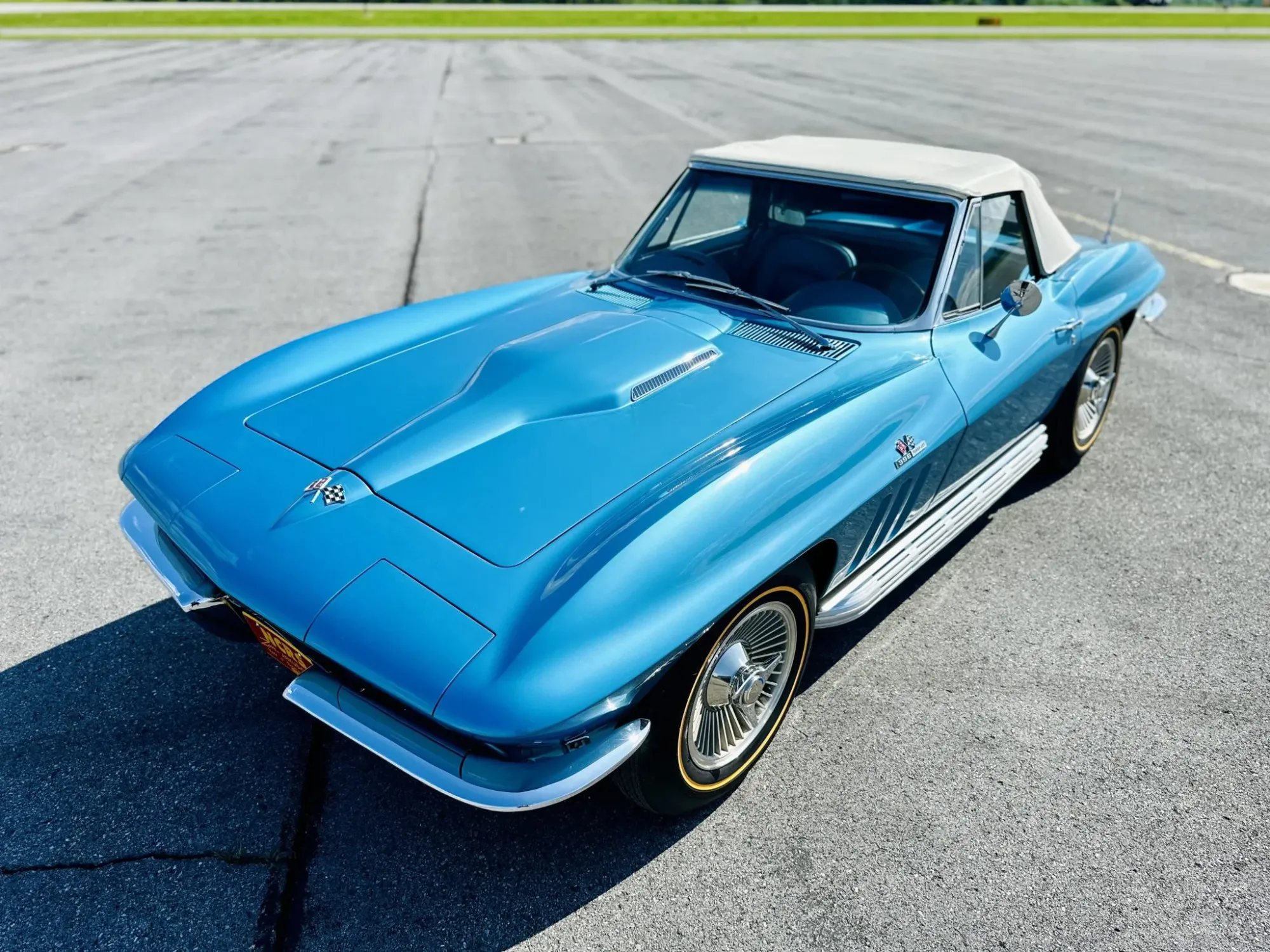 The 1965 Chevrolet Corvette Convertible 396/425 4-Speed stands as a beacon of classic American automotive design, preserving the original's grandeur while embracing modern enhancements. Its Nassau Blue finish, turbine-style wheels, and blue vinyl interior present a cohesive and beautiful vehicle that resonates with both enthusiasts and casual admirers alike.
Now offered by the selling dealer with a Pennsylvania title, this C2 convertible is not just a car but a piece of history, capturing the essence of a bygone era and redefining it for the modern age. It serves as a timeless reminder of the ingenuity and elegance that make the Corvette a beloved icon.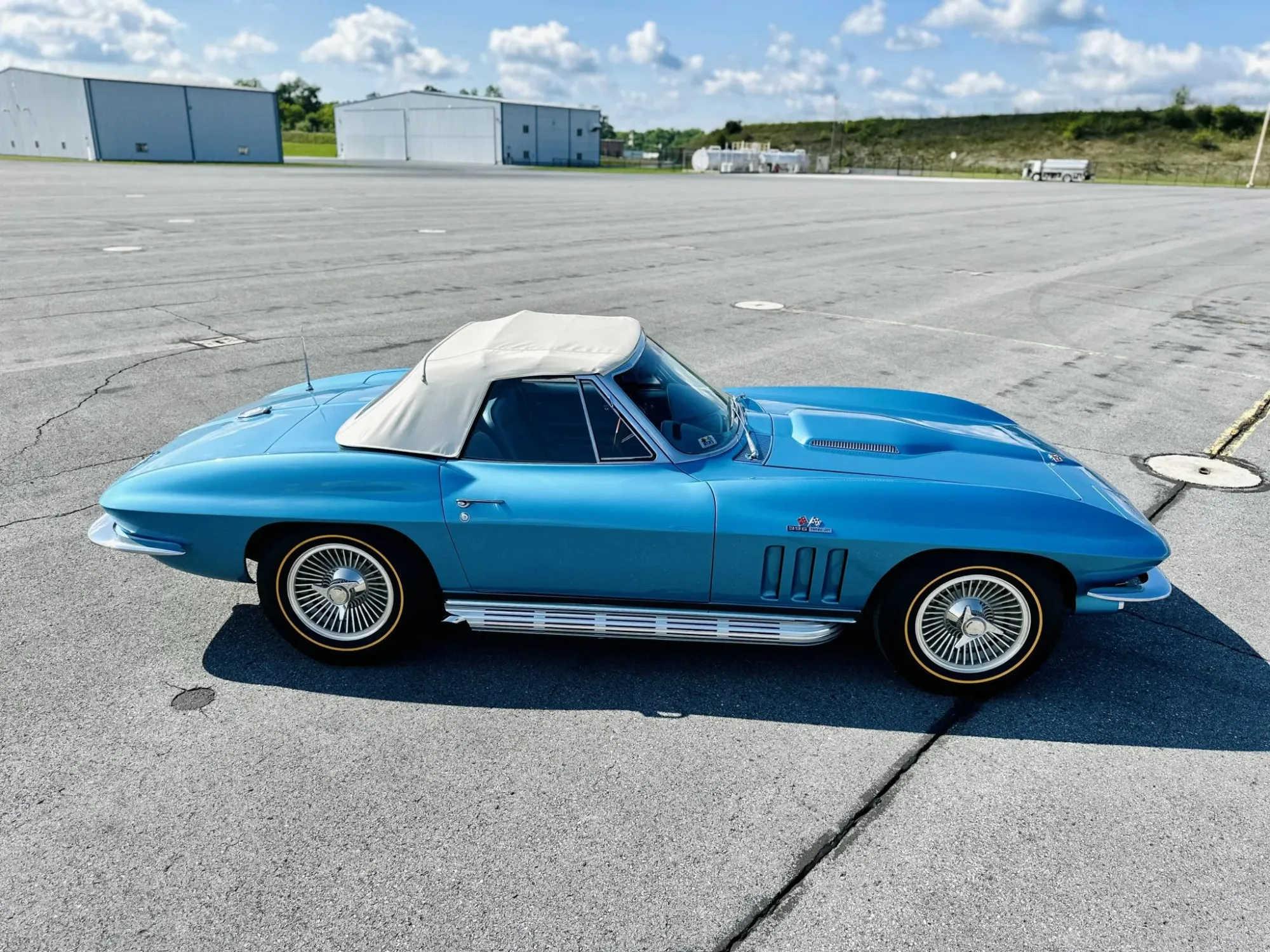 Visit All Collector Autos LLC – Car Dealer in Bedford, PA to see more great Corvettes and to learn more about their consignment process.