A Rugged Off-Road Marvel.
---
The Hummer H1 Alpha, known for its exceptional off-road capabilities, is a noteworthy vehicle in the world of rugged SUVs. Built as a derivative of the HMMWV (Humvee), it captures attention with its aggressive stance and durable construction, reflecting its military roots.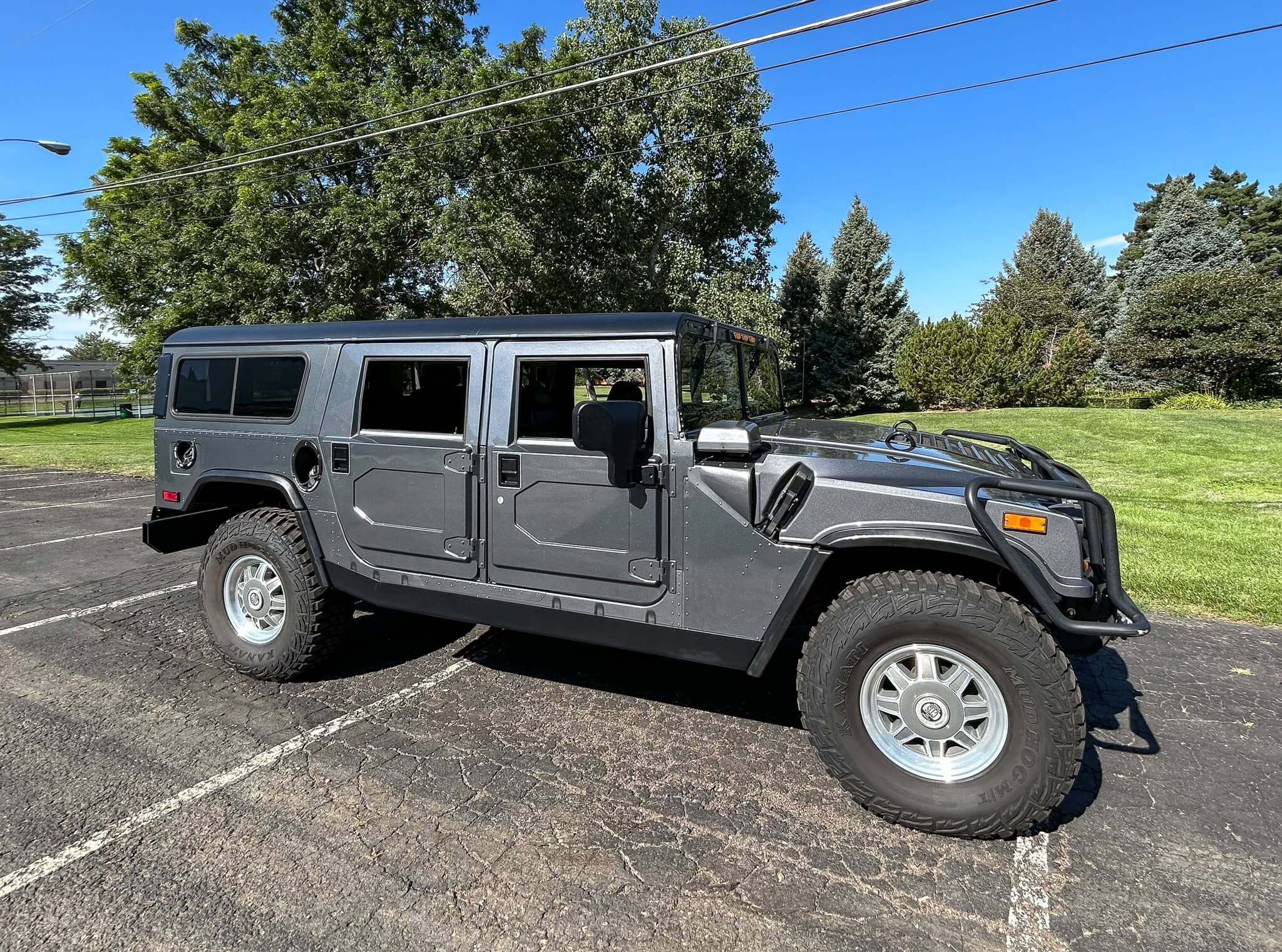 Design and Construction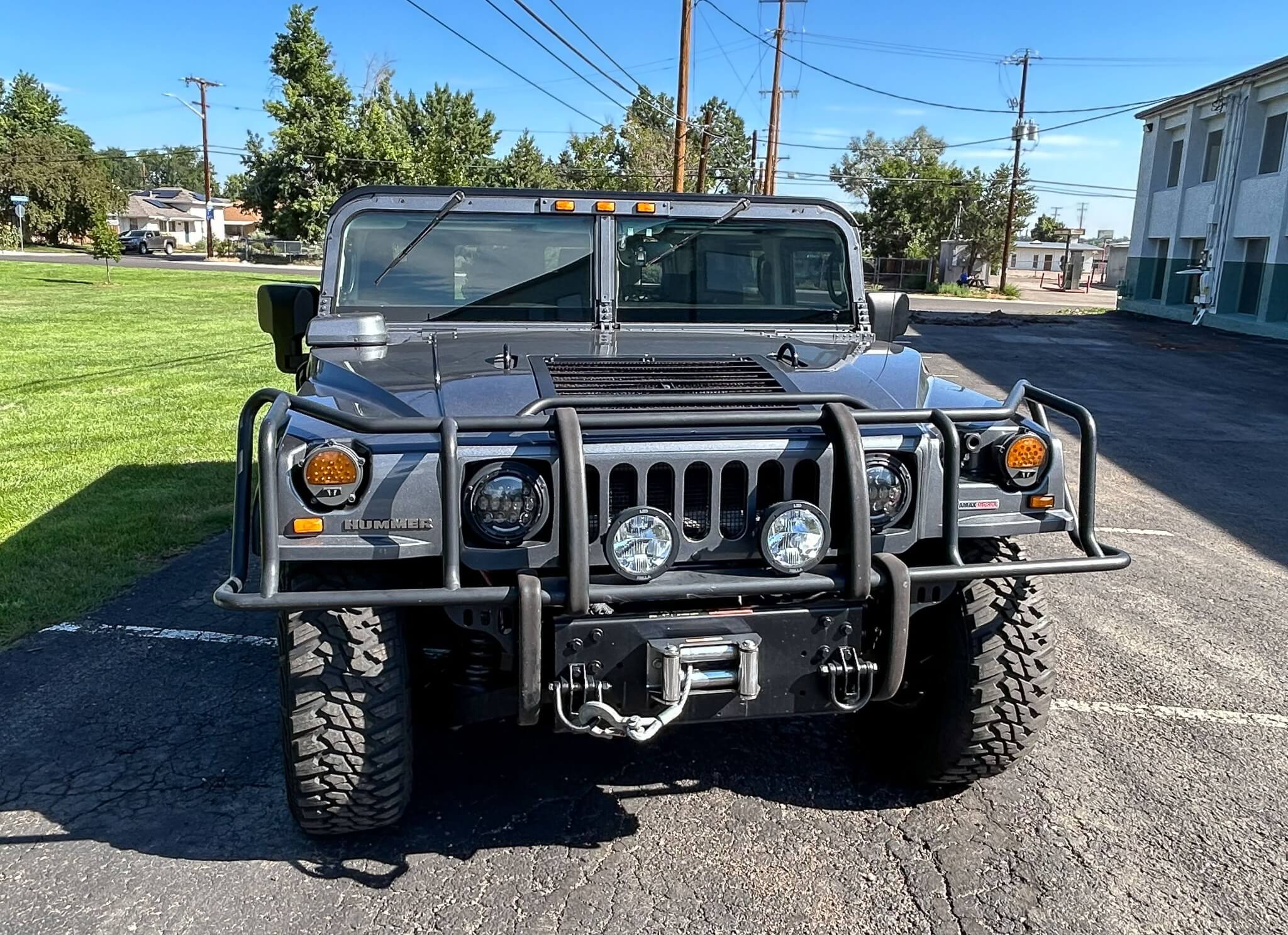 The 2006 Hummer H1 Alpha, finished in Metal Grey with a black roof, showcases a distinctive design with its angular silhouette, high ground clearance, and heavy-duty brush guard. The body is constructed of aluminum, and a steel roof adds to its robust appearance. Functional features include front and rear tow hooks, aluminum rocker panel protection, and steel cage driveline protection. Mounted on 17" forged aluminum wheels, this particular example comes fitted with Kanati Mud Hog M/T tires from 2020.
Interior Amenities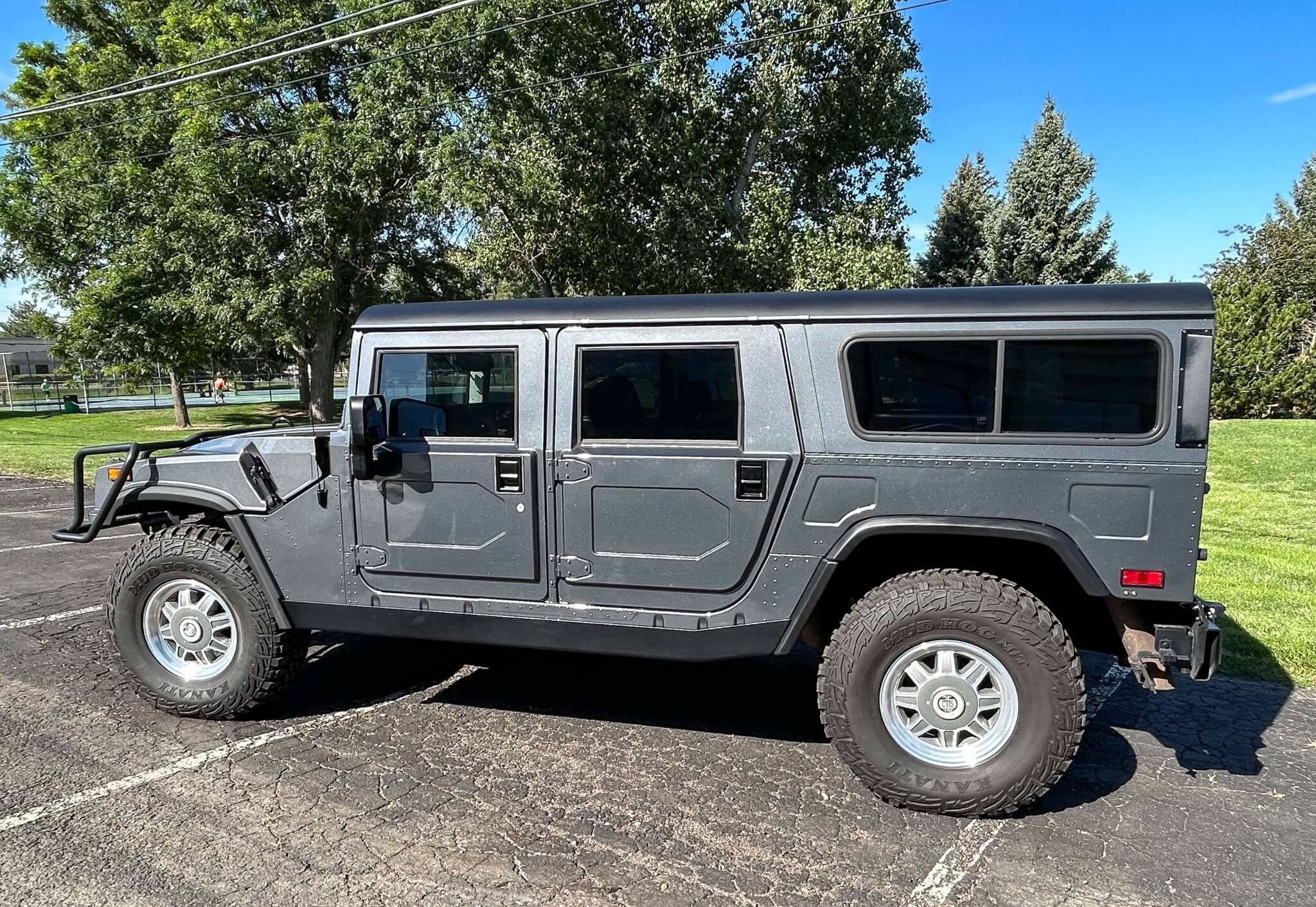 Inside, the black and tan leather upholstery along with front & rear bucket seats offer comfort for adventurous rides. The interior is also equipped with cruise control, power windows, and door locks, and a heated windshield, providing a blend of luxury and practicality. The addition of custom-fitted Vizualogic rear headrest tablets and an Alpine touch screen head unit add modern touches to the cockpit.
Engine and Performance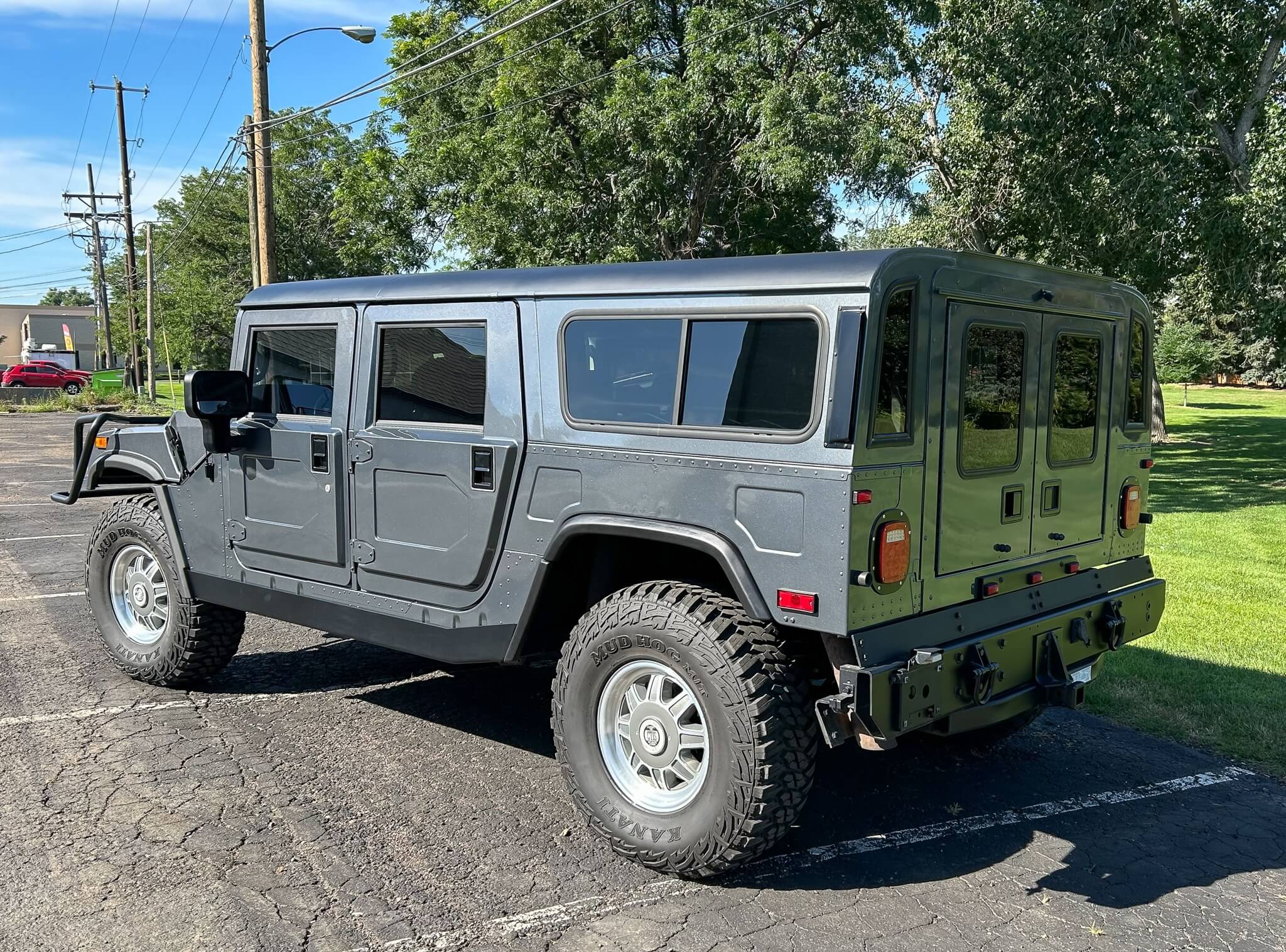 At the heart of the H1 Alpha is a powerful 6.6-liter GM Duramax turbodiesel V8 engine that generates 300 HP and 520 lb.-ft of torque. Coupled with an Allison 5-speed automatic transmission, this setup ensures the H1's off-road prowess. Key features such as portal axles with helical-cut gears, 4-wheel independent suspension, and dual fuel tanks enhance its outdoor capabilities.
Offered for auction by a dealer in Colorado, this 2006 Hummer H1 Alpha, with approximately 31k miles on the odometer, is a remarkable example of off-road engineering. With its rugged appearance, powerful engine, and thoughtful interior features, it embodies the spirit of adventure. As a limited edition model to conclude the H1 production line, it's not only a powerful machine but a piece of automotive history. The clean CARFAX report and the seller's statement regarding no outstanding maintenance items make this H1 Alpha an attractive proposition for those seeking a unique and robust vehicle.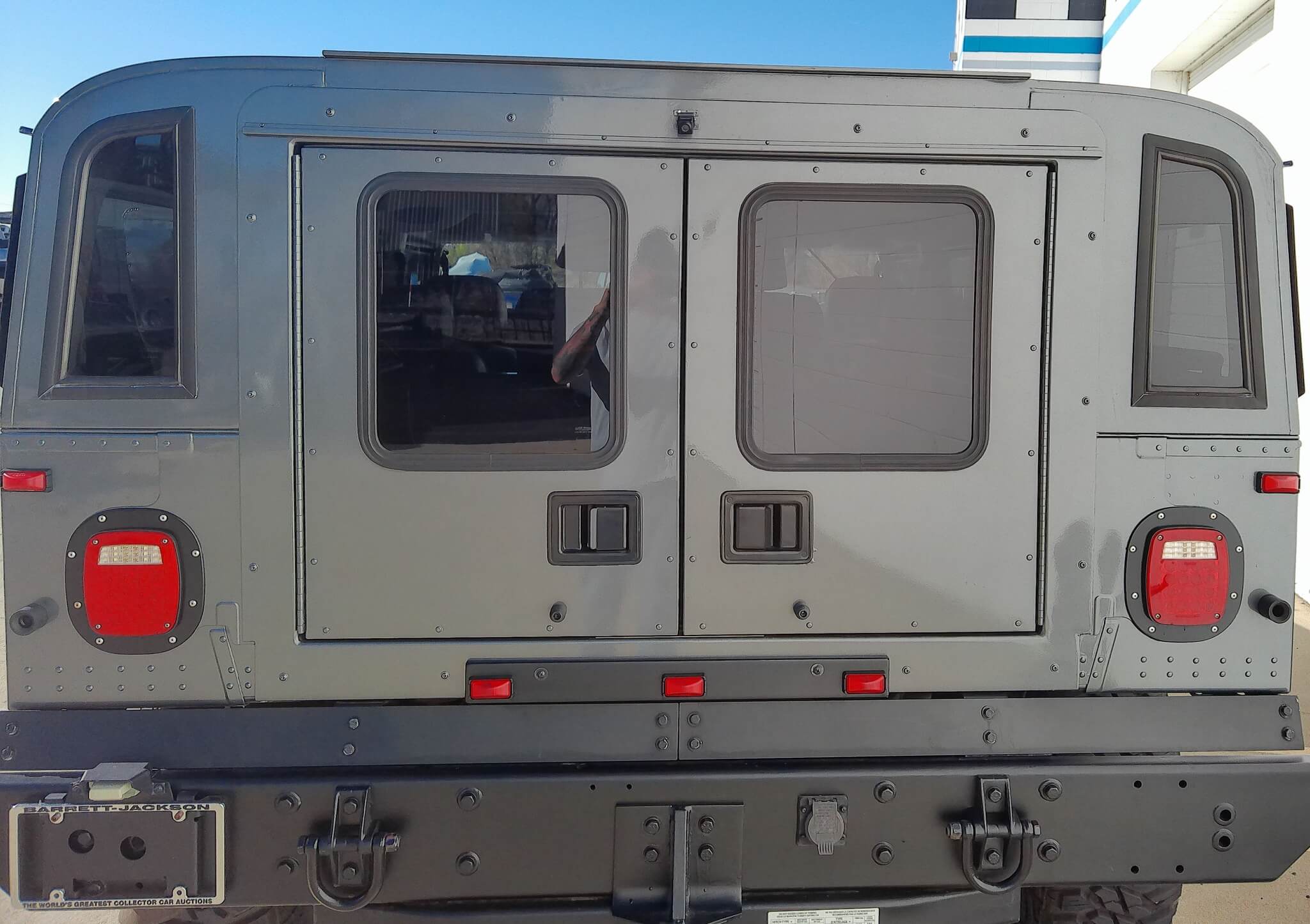 When buying or selling a world class enthusiast vehicle, having access to the right audience is critical. PCARMARKET has attracted a global community of collectors, race car drivers, and enthusiasts who share a common passion. As a result, PCARMARKET has become one of the fastest growing automotive auction marketplaces in the world. In addition to buying and selling cars, parts, and memorabilia, members gain access to current market data as well as entertaining and informative original streaming content.