Which would you choose?
---
In the height of the muscle car era, AMC already had heavy hitters like the Javelin, AMX and the Marlin, but with its compact Rambler heading out of production, AMC had one more trick up its sleeve. Teaming up with the performance experts at Hurst, AMC created the 1969 AMC Hurst SC/Rambler, which was a small bodied muscle car that was neither slow nor subtle.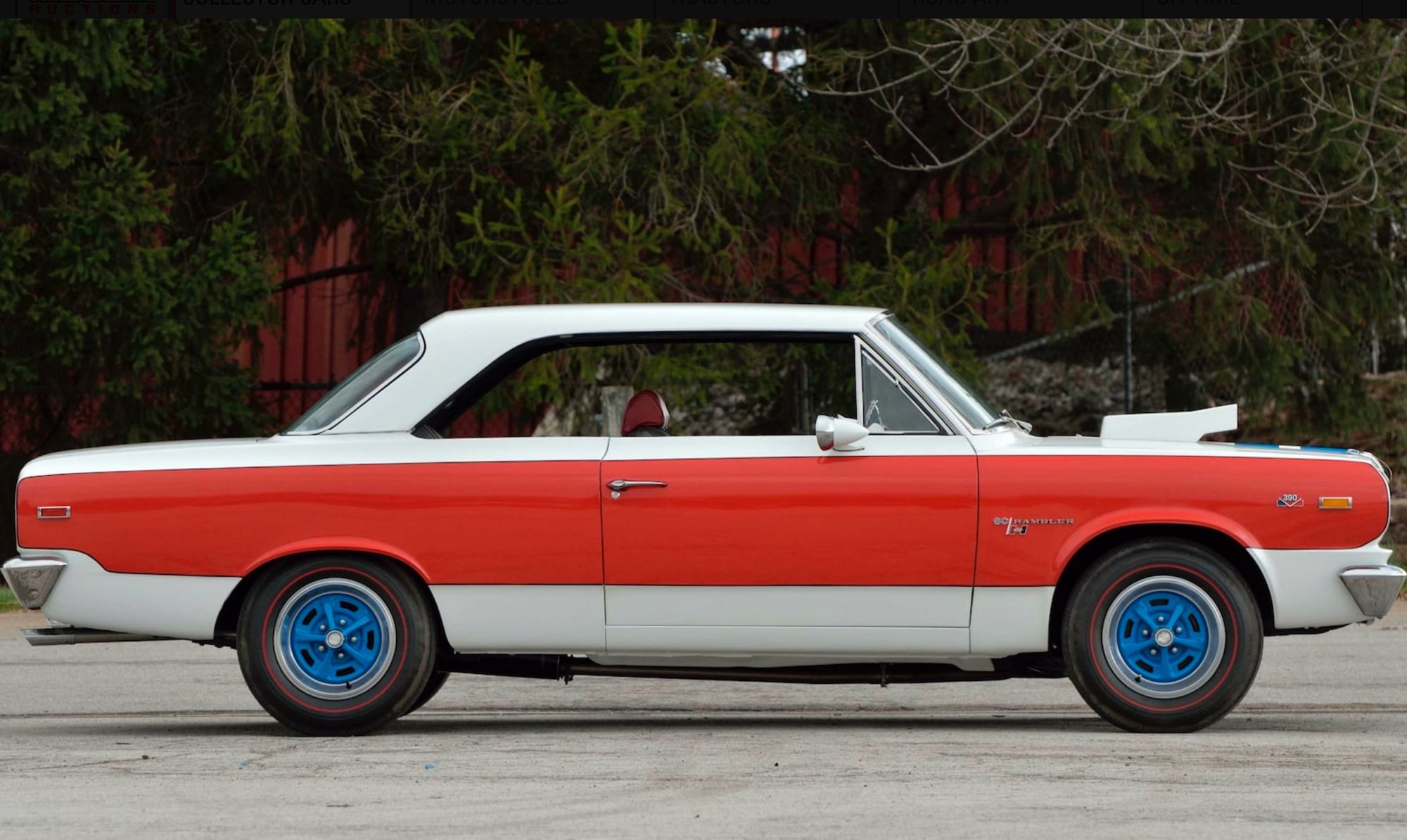 To beef up the compact Rambler, AMC shoehorned a 315-horsepower 390 CID V8 under the hood, and matched this engine with a T-10 four-speed manual transmission with close gear ratios and a Hurst T-handle shifter. Other performance additions included a limited slip differential, cast iron exhaust manifolds, dual exhaust, beefed up suspension and chassis components and front disc brakes, which all helped this economy-minded compact car run the quarter mile in the 14-second range.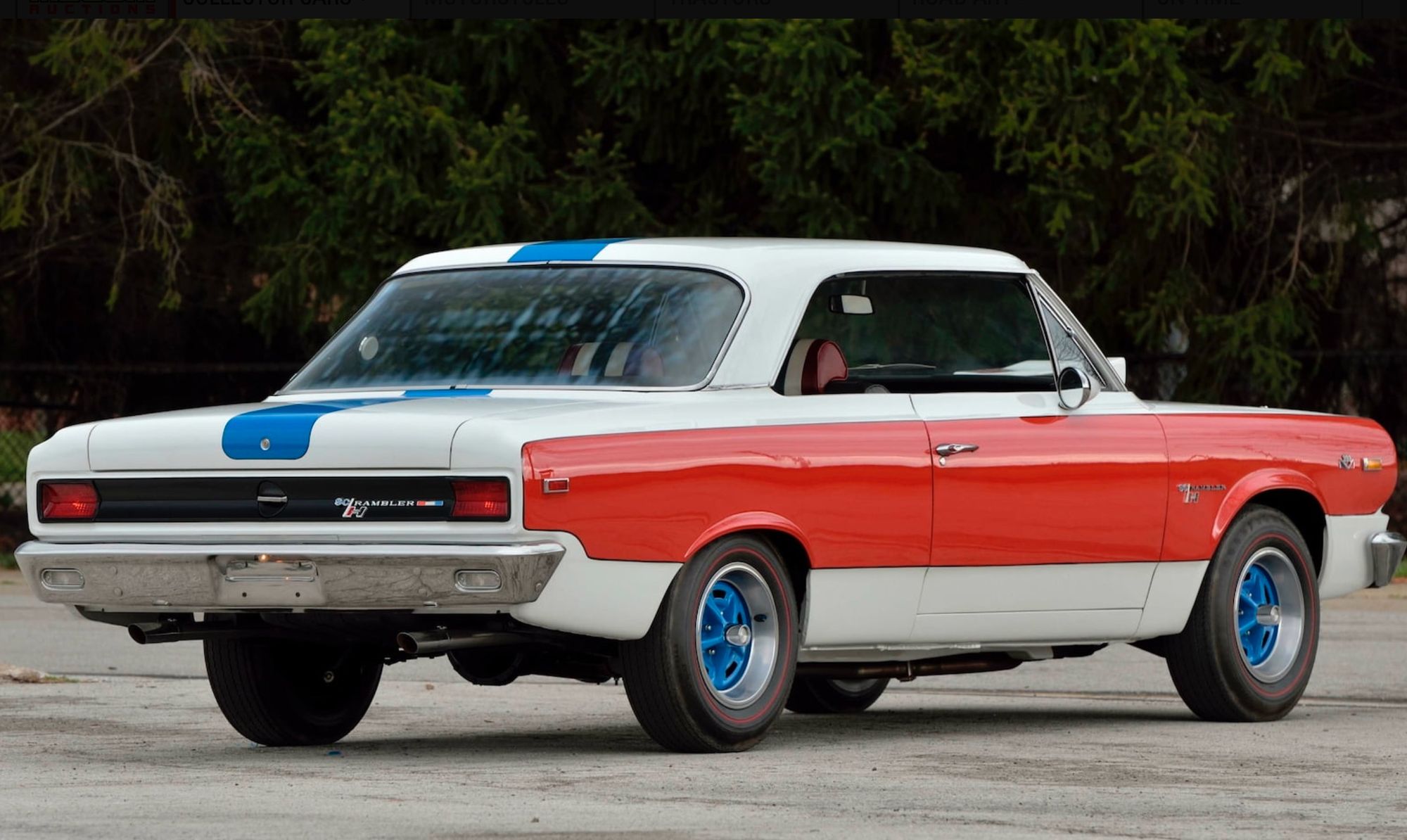 AMC built 1,512 Hurst SC/Ramblers ever built, and 1,200 wore an eye-catching red, white and blue paint job like this one. There was another patriotic-themed paint job, but it was far less flamboyant. Starting with a base white paint job, this Hurst SC/Rambler had bold red stripes along the side, a blue stripe over the top, blue wheels and a hood scoop that looked homemade. The blue arrow on the hood pointed directly to the air scoop and made no apologies for what was under the hood. Coming from the AMC Collection at Mecum are two such examples.
This 1969 AMC Hurst SC/Rambler is a stunner that was featured in "Super Stock and Drag Illustrated" August 1972 magazine.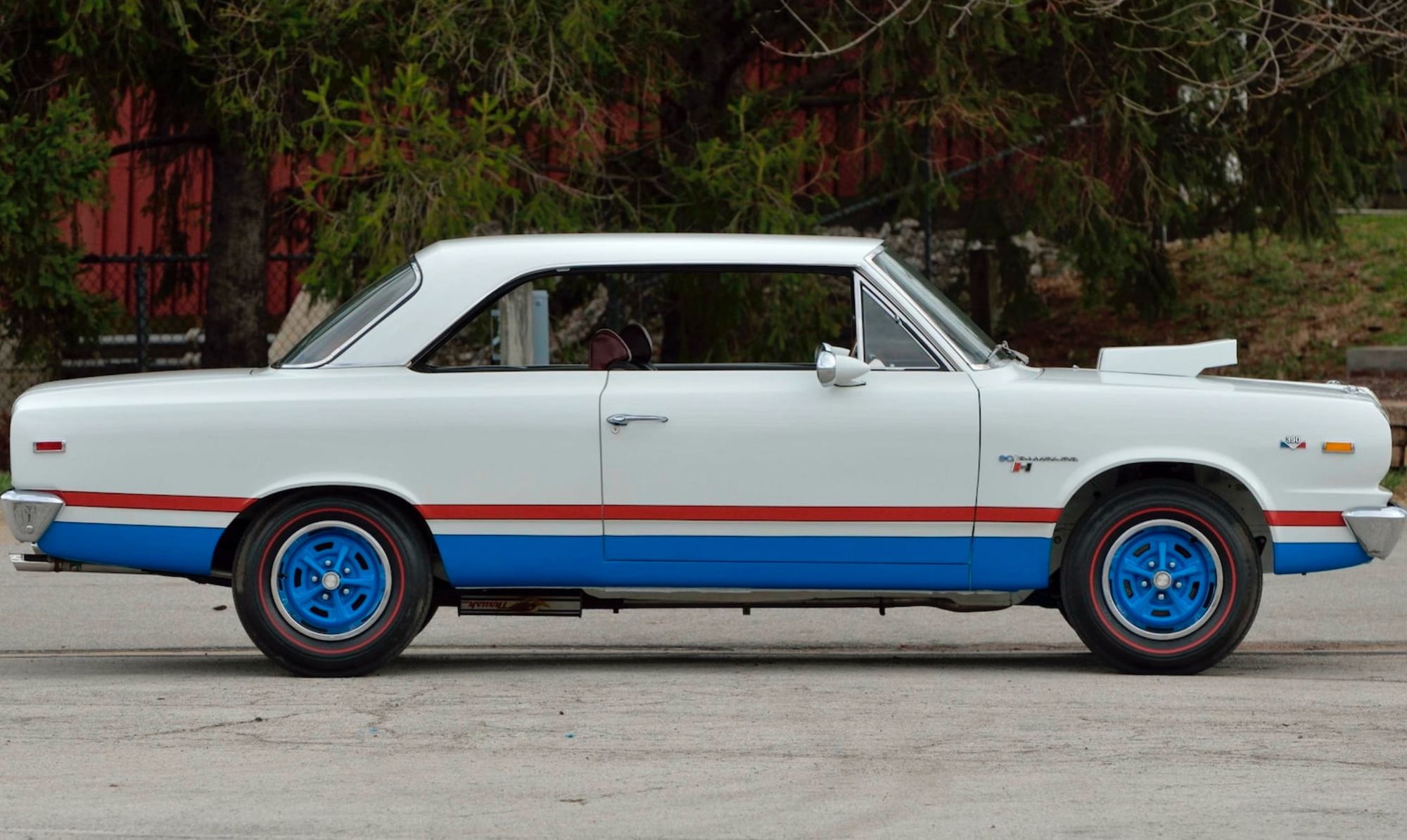 The other is a 1969 AMC Hurst SC/Rambler that some might say looks a little sportier.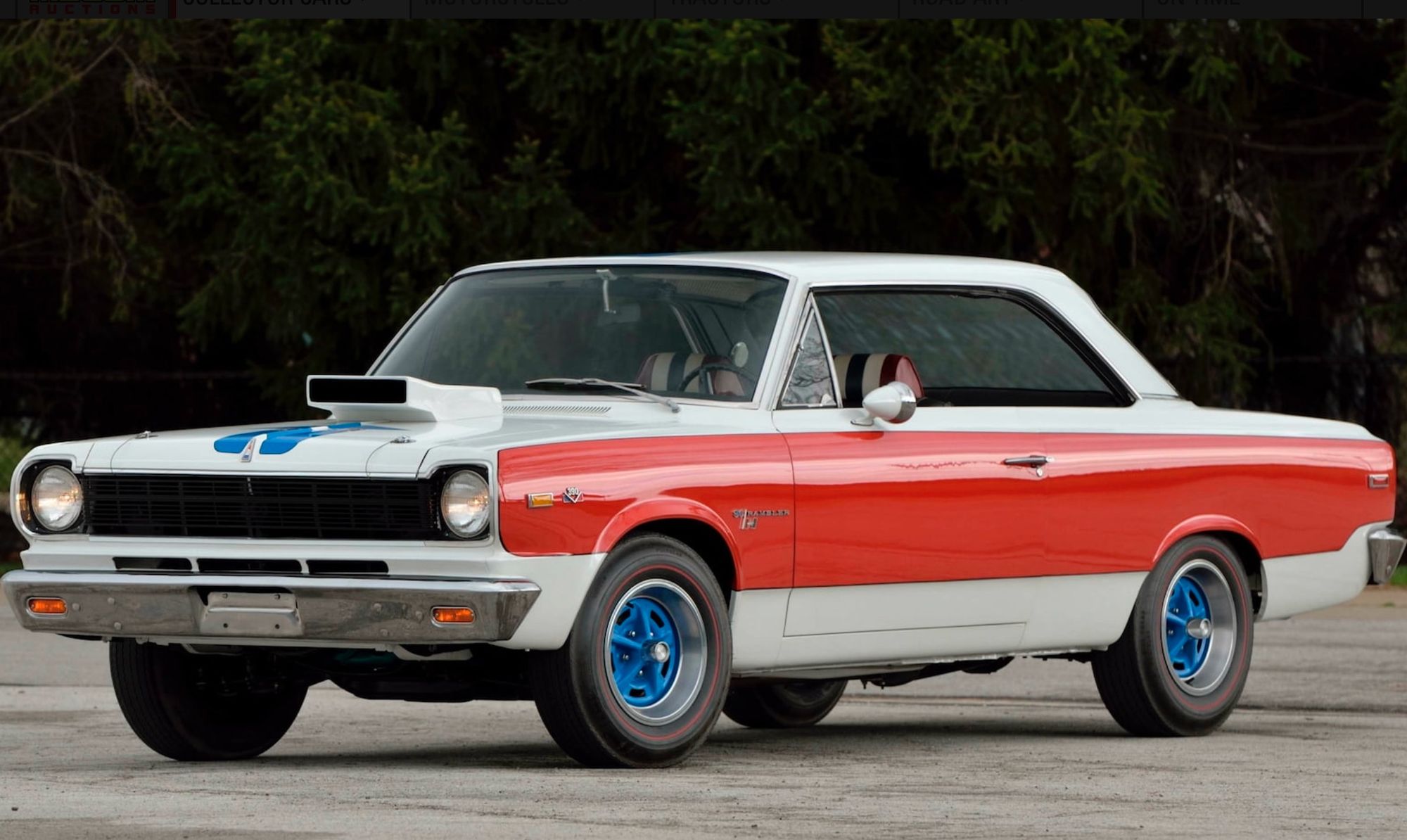 Which would you choose? You couldn't go wrong! To see the entire collection click here.