This stunning tribute 'Cuda car is almost as good as the real thing.
---
If there was one car that no one wanted to pick a fight with in the late 1960s and early 1970, that 'Cuda car would definitely be built by Mopar. In the 1960s, the car was the legendary Dodge Charger Daytona, but a year later, it would be the 1970 Plymouth HEMI 'Cuda Convertible. As fierce as it was, it is not just the car's performance capabilities that makes this car so revered. It is also how rare it is. In all, 14 1970 HEMI 'Cuda Convertibles were made.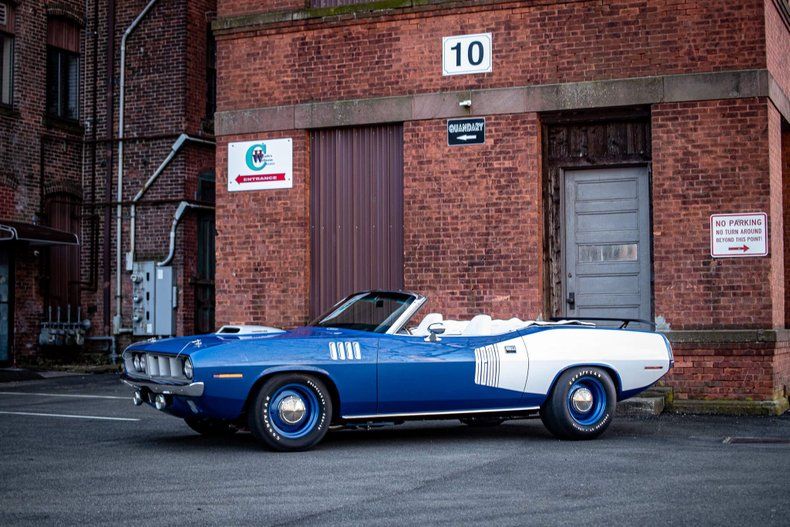 Today that makes these cars one of the rarest of the American muscle cars and puts a well cared for example's valuation at somewhere around $2-million. While this little tidbit of information is super interesting and all, unless you have got super deep pockets, you are likely wondering what the next best thing is. The answer - a 1971 Plymouth HEMI 'Cuda Tribute.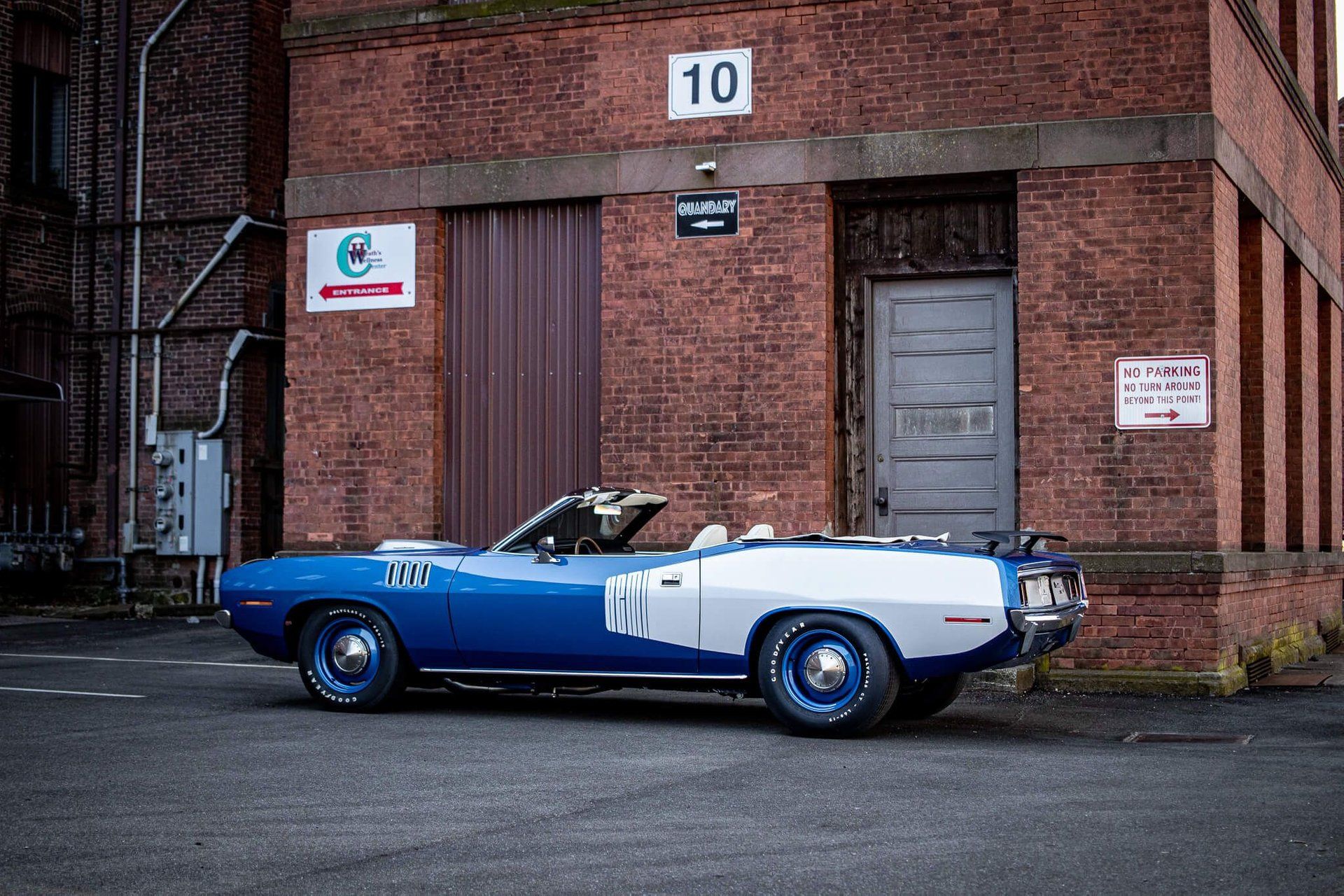 This particular car was born to the Canadian market as a 1971 Plymouth Barracuda Convertible with a manual transmission. Today, this car represents a car so rare that not many will be fortunate to even ever see one. Under the hood is a 572-cid HEMI V8 that produces 750-horsepower at the flywheel. Power is fed to a Dana 60 rear end through a 4-speed manual transmission. From the complete Magnum Force suspension up front to the custom fabricated triangulated 4-link coil over suspension in the rear, the suspension is completely customized for ride quality and rigidity. The front end is fitted with 11-inch Wilwood disc brakes while factory drums pick up the rear.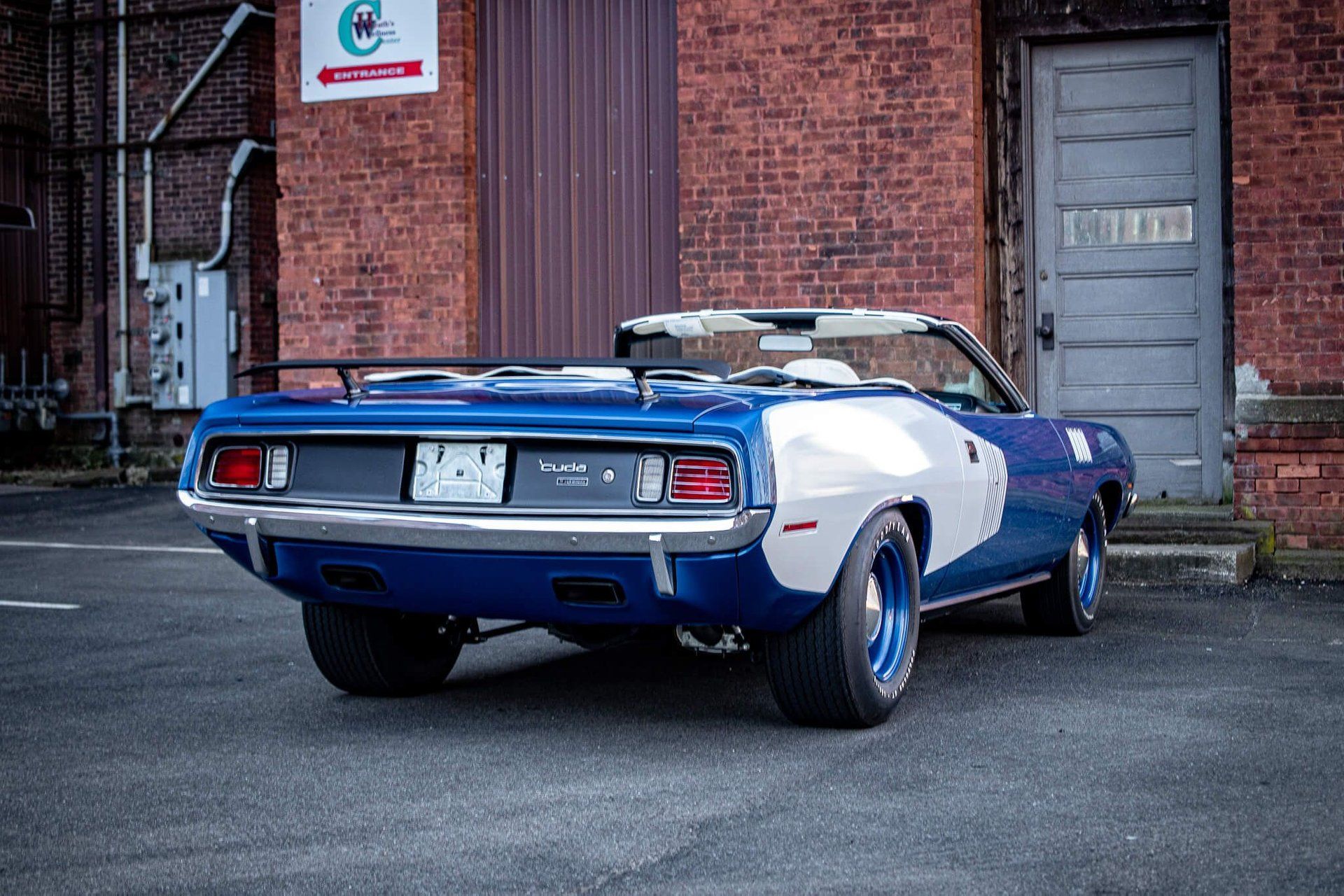 This awesome 1971 HEMI 'Cuda Tribute is now up for grabs, learn more here.