Old school muscle with modern power and design.
---
Chevrolet's Impala was pretty much the perfect big-bodied muscle car with a massive array of engines with lots of power and more than enough aftermarket support to make it an icon with the American enthusiast community. Under the hood, most people would be more than happy to find a V8 powerhouse with any assortment of manual or automatic transmissions. On top of that, it had a surprisingly innovative wide body and sturdy frame which made it super fun to race with. Altogether, it was the perfect muscle car combination for a market full of car people and this is a vehicle to show it.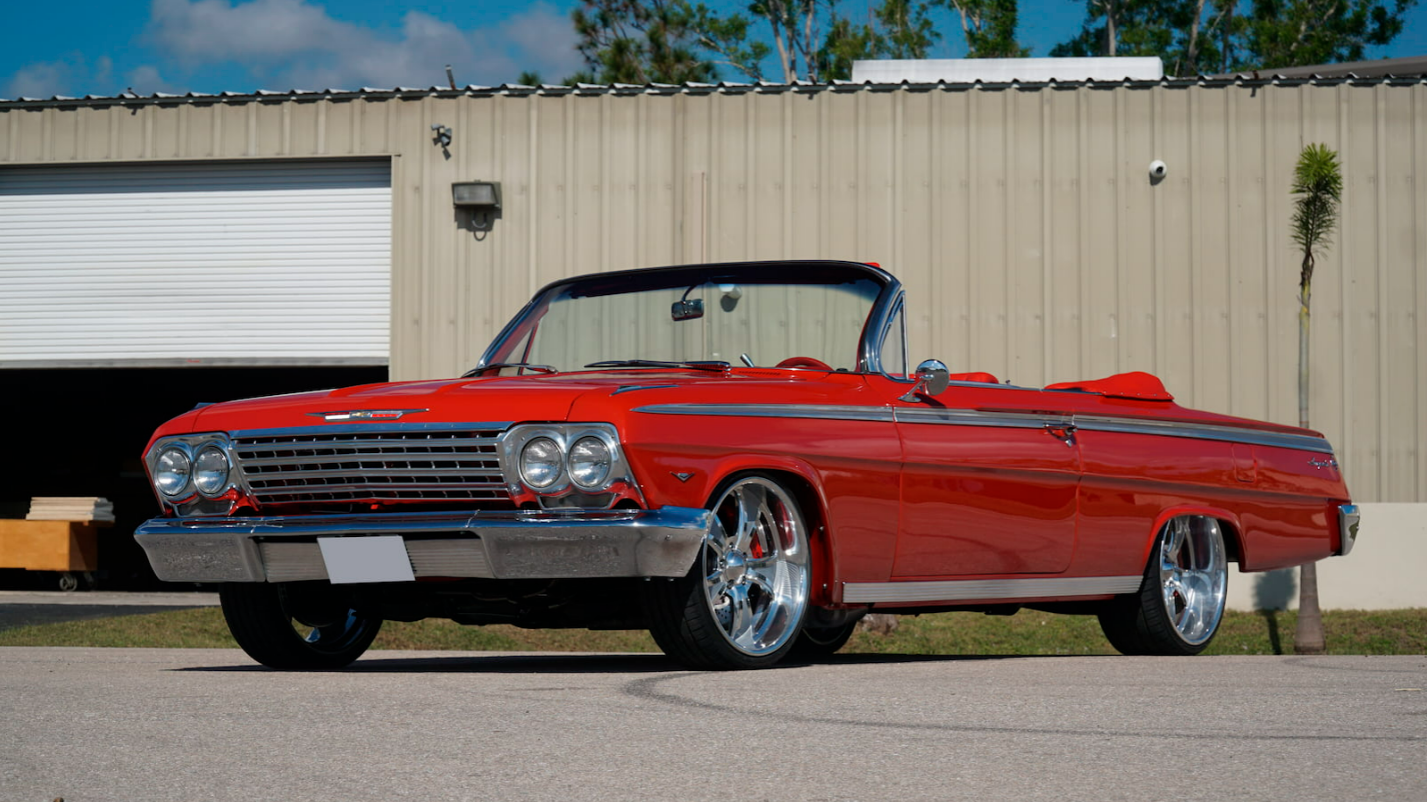 Featuring a lot more modern pieces than you might expect from a classic Chevrolet Impala, one such place to start is clearly the wheels. These rolling works of art were made to reflect the style of an old school muscle car but still show off the massive diameter we've all come to expect only out of a newer model. On top of that, there is another aspect to the body that really helps to provide the body with a stylish confidence. That is the tasteful use of trim that looks pretty much original from 1962 without going too far with the shininess.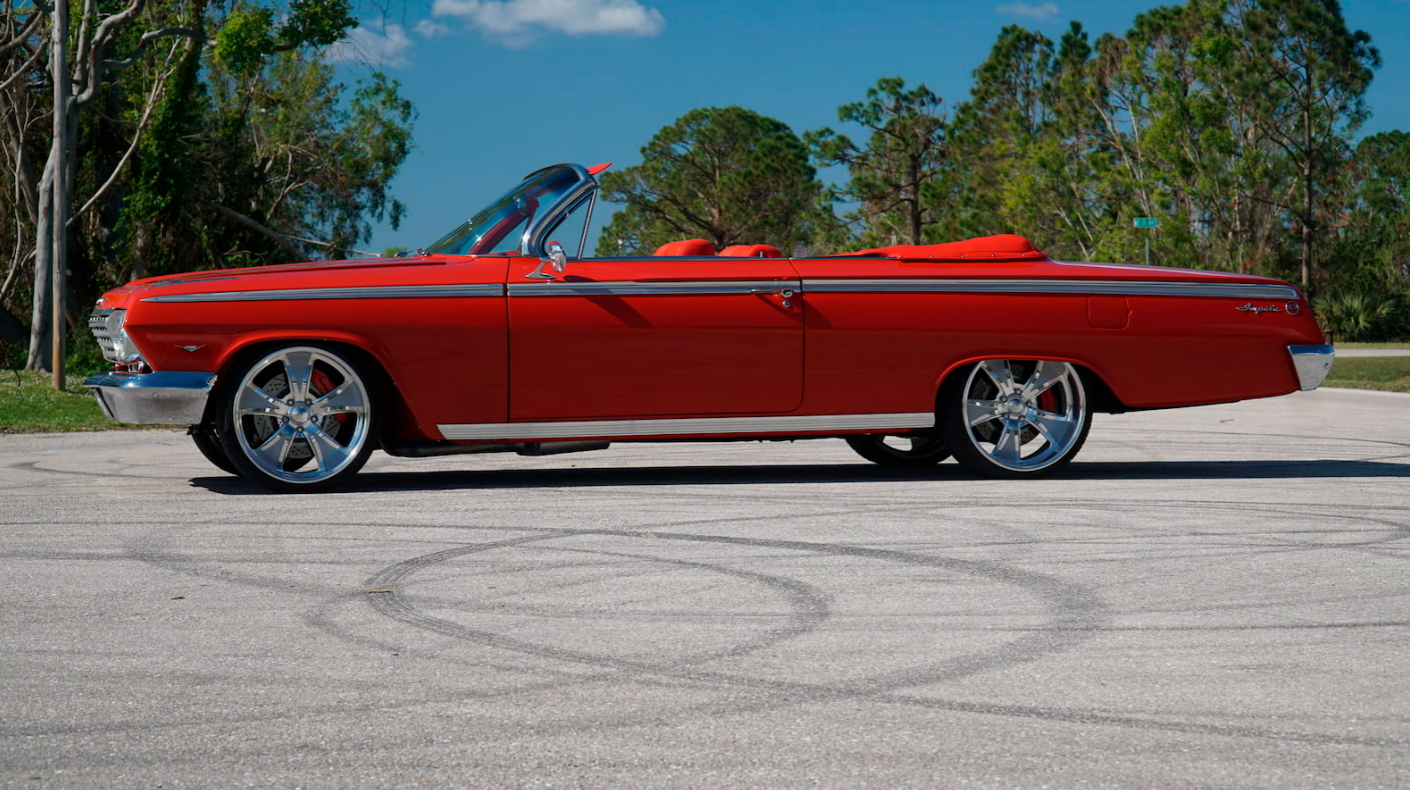 Under the hood is the real piece of the puzzle that makes the car a true muscle-bound racer, a V8 engine fit for a speed demon. With 7.0-liters of displacement, the LS7 makes a beautiful sound and lots of power, plus great torque figures for maximum straight-line speed. All of this is made for the best fun an enthusiast can have and even that motor that was built to be in the Corvette of all vehicles. That means this vehicle will forever be known as one of these craziest GM muscle cars to ever feature reestood styling. Thankfully, the car may in fact be your next drive if you can handle over 500 horsepower of raw muscle car performance.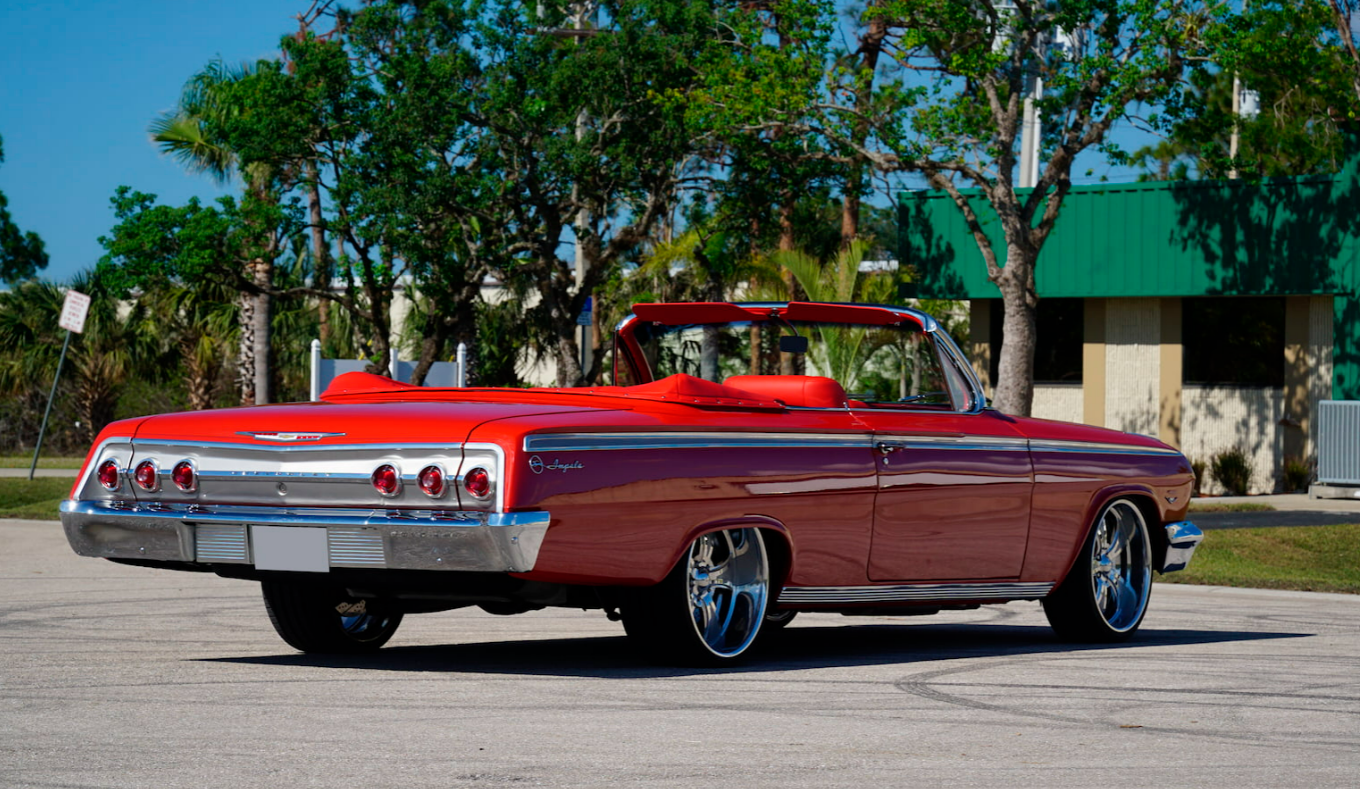 To see all the vehicles on offer so far visit https://www.premierauctiongroup.com/vehicles .To consign your vehicle at this great event visit https://www.premierauctiongroup.com/consign . To register to bid ahead of time visit https://www.premierauctiongroup.com/register-to-bid#form-anchor .