This is was the OG of high-performance SUVs.
---
The turbocharged GMC Typhoon, based on the S10 Blazer/Jimmy, was an all-wheel-drive monster. Its performance figures speak for themselves: 285 turbocharged horsepower. Zero to 60 in 5.3 seconds. The quarter mile 14.1 seconds. Those are still moderately respectable numbers today. In its day, though, the Typhoon (and its Syclone cousin) were borderline exotic for the time. Example likes this red 1993 GMC Typhoon can be yours, if you're ready to bid.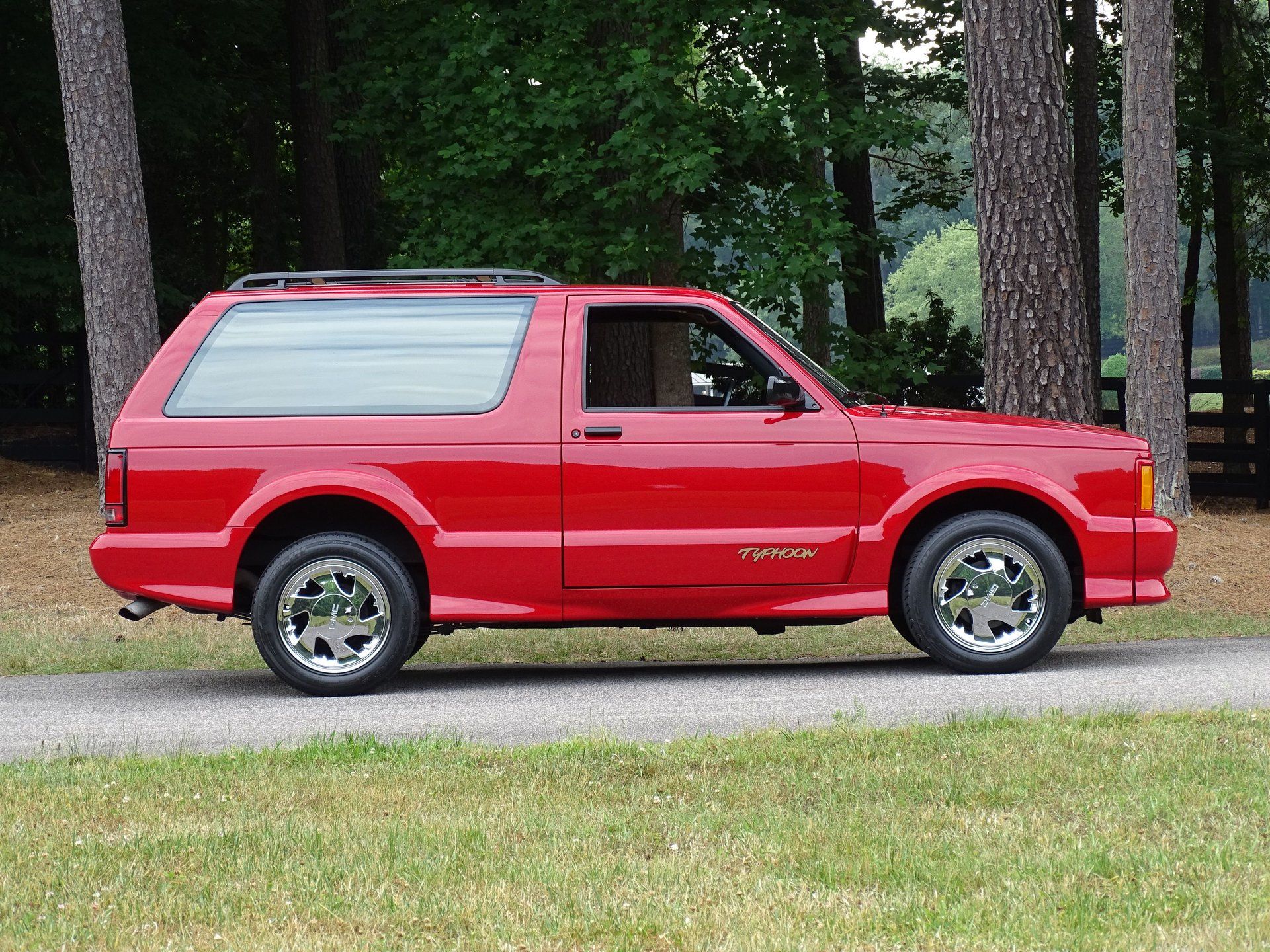 This particular example has only 14,949 miles on the clock - which is virtually unheard of for an early 90s anything, much less an SUV. Of the only 4,697 total Typhoons were built by GMC, only 101 in 1993 were covered in Apple Red with Gray leather - so while you're probably more accustomed to seeing it in black, the red version is way rarer. Everything in said to be in amazing condition, including the paint and the moldings throughout, as well as the interior. It is an all-wheel-drive SUV with turbocharged V6 engine and has the same 4-speed 700R4 transmission that the Corvette of the same time was using. It also has quite a few options and features for its time.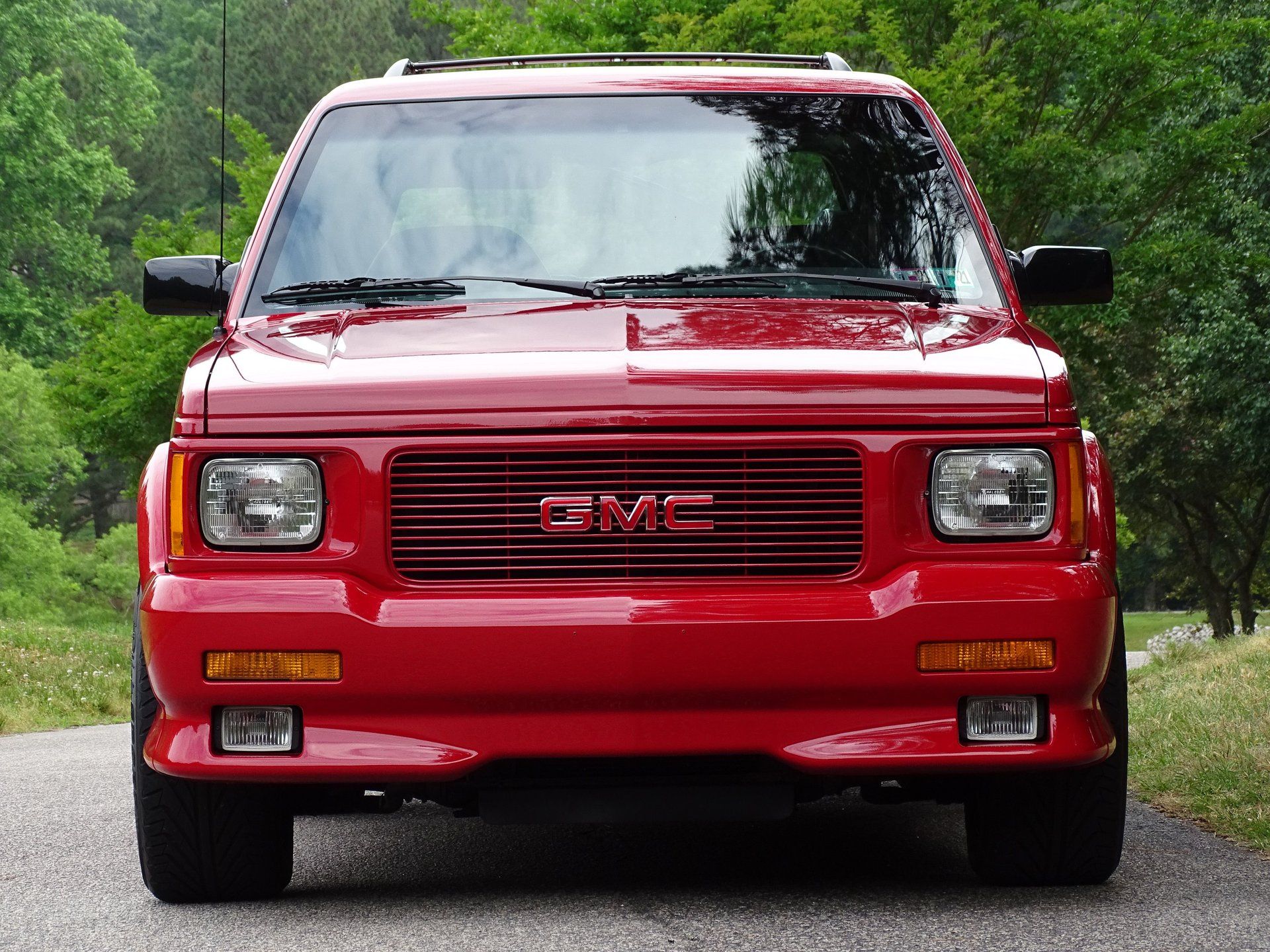 This vehicle is being sold at the Raleigh Classic Winter Sale December 3-4. Consignment and Bidder Registration information can be found here. There are over 400 cars for sale in the upcoming auction from December 3rd-4th, 2021. Contact Raleigh Classic at 919-269-5271 prior to November 1, 2021 to take advantage of their early registration bidder incentive.