It's time to place your bid on this British roadster.
---
Many believe the Jaguar E-Type, which was called the XKE in the United States, to be one of the most beautiful cars ever designed. There's even a legend of Enzo Ferrari remarking at the Geneva Motor Show during Jaguar's reveal that it was so. Whether you believe that story or not, one thing is for certain: this 1964 Jaguar E-Type Series I is a good-looking car. It's being auctioned right now on Motorious, so this is your chance to throw your hat in the ring and hopefully snag it.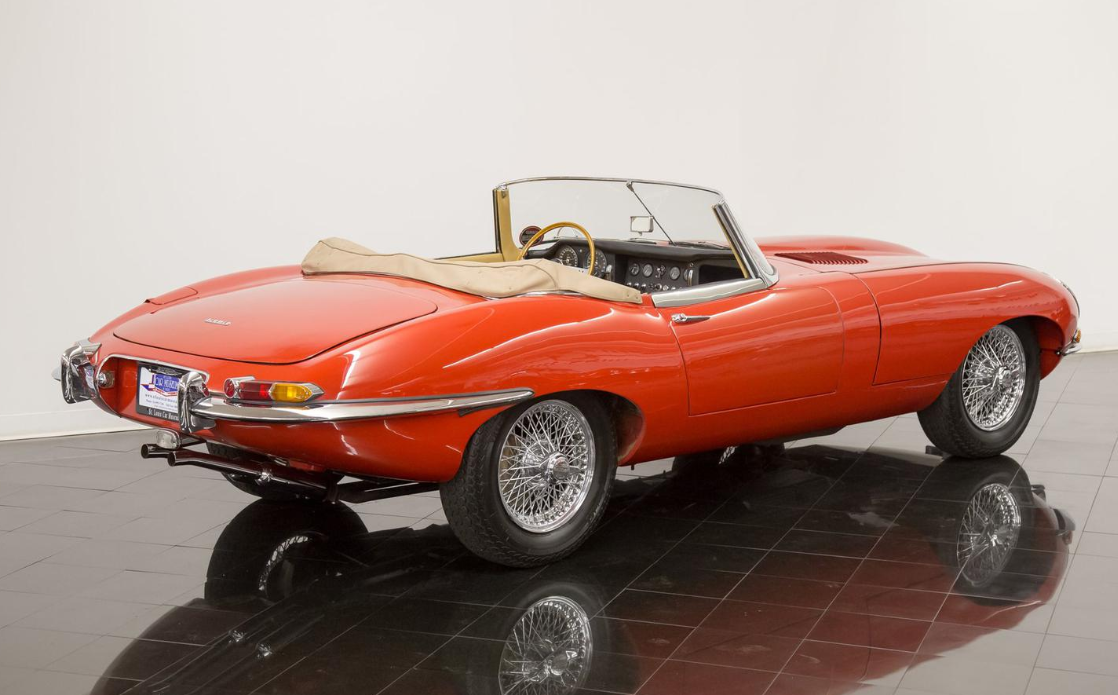 After a meticulous nuts-and-bolt restoration, this Jaguar XKE is looking fantastic and runs great, according to the seller. A numbers-matching 3.8-liter engine has been fully rebuilt, so you get to enjoy top-notch performance as if this car were brand new.
Performance goes beyond just the engine, which is why the whole braking system was reworked. Stainless steel-sleeved Dunlop brake calipers have been installed, along with new rotors and pads. A refurbishing of the suspension involved new wheel bearings, upper/lower ball joints, front Boge shocks, and heavy-duty rear springs. That means this car should handle like a dream.
A fresh application of Carmen Red really makes this Jag stand out. As is the case with any car, it's the details which really bring everything together. Refinished exterior chrome trim and fresh weatherstripping not only don't detract from the paint, they make everything look perfect.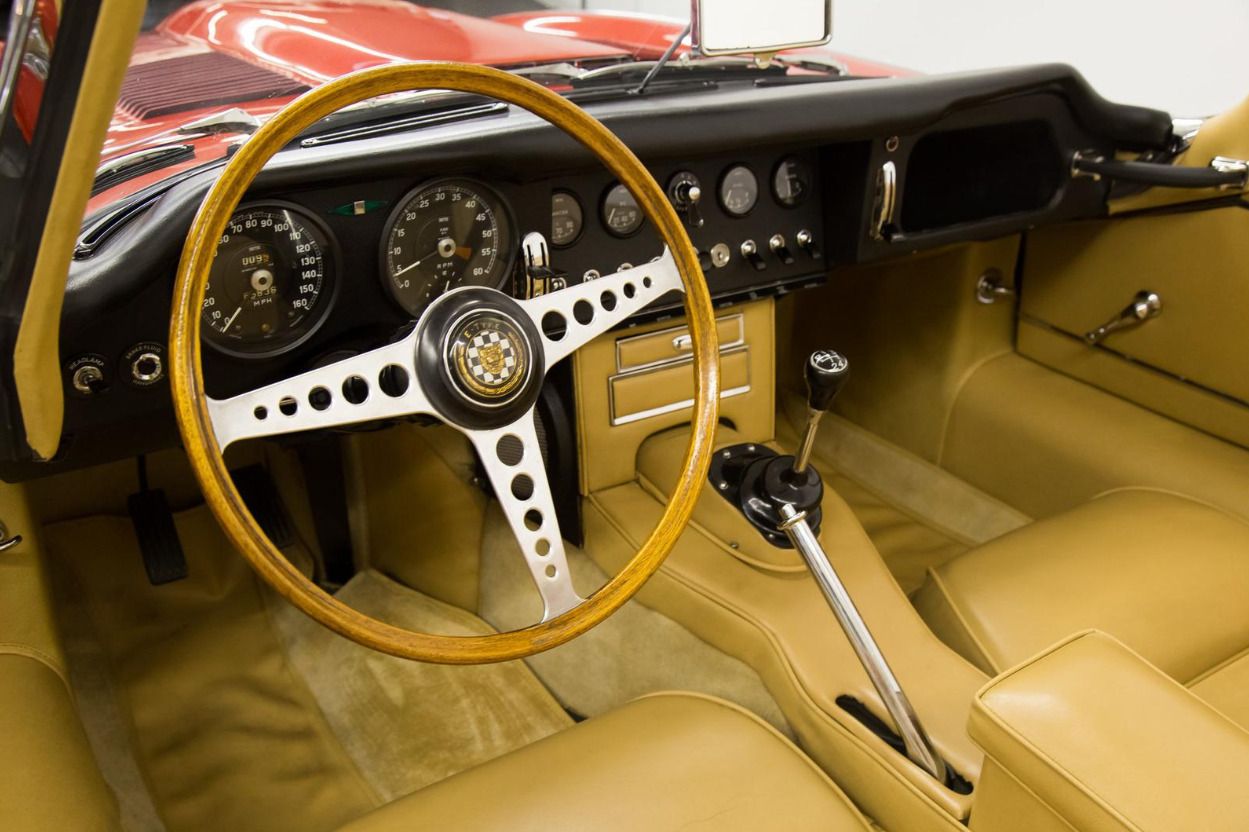 Pairing excellently with the exterior is a Biscuit Tan interior and a Tan canvas soft top with matching boot cover. The driver enjoys a telescoping steering column, chrome Talbot mirror, and appropriate Smiths instruments. Seatbelts have been tastefully added to keep driver and passenger safe.
Those smooth, curvaceous body panels aren't just for looks. Thanks to superior aerodynamics, the Jaguar E-Type can hit a top speed of over 150 mph, an impressive feat for a car made in the mid-1960s.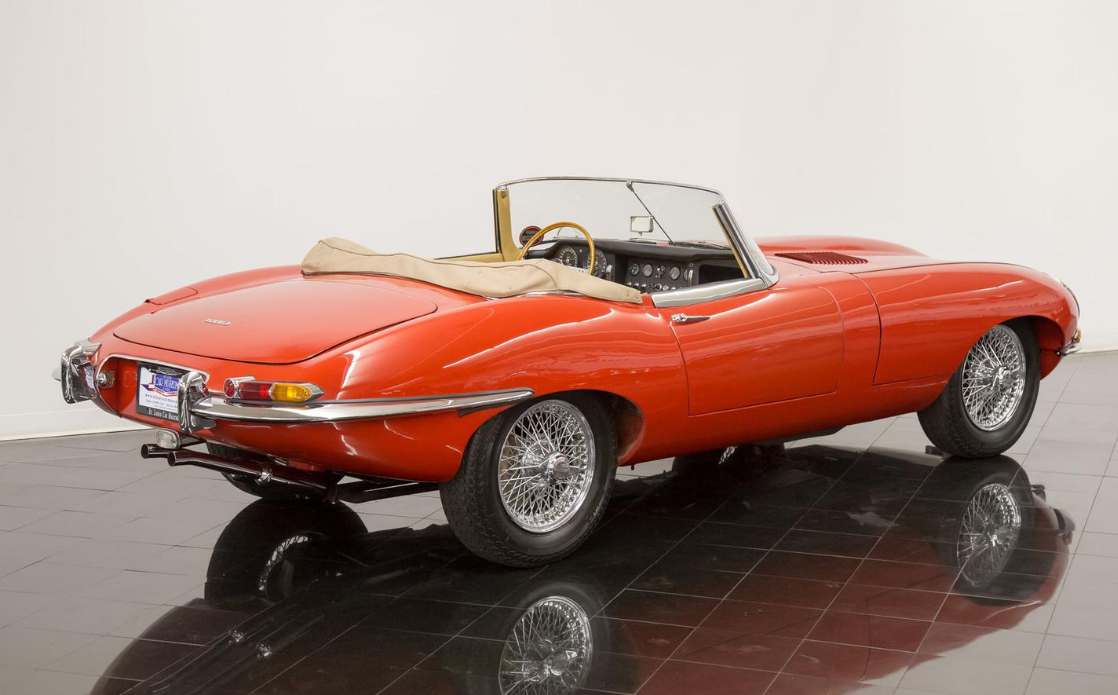 If you're looking for your dream British roadster, this is it. Bidding for this Jaguar E-Type Series I only lasts for a little while longer, so place your bid and keep an eye on this one to make it yours.
More Cool 60s Cars