A modern LS3 powers this build.
---
The Camaro had an unbelievable amount of available options in its first generation. It's four different packages could be ordered in at least seven colors with a multitude of stripe packages. It had at least 12 different engine options available to it and buyers had several transmissions to choose from. Some have said that with all of these options, GM could have made as many different Camaros as it wanted to in 1969 and have not two of them turn out to be the same. Of course this didn't happen though and many of the Camaros that were shipped to dealer lots were somewhat identical. However, it is worth mentioning that it did seem like GM intended for these cars to be built exactly the way the buyers wanted them to be, which kind of makes a good case for restomodding a Camaro.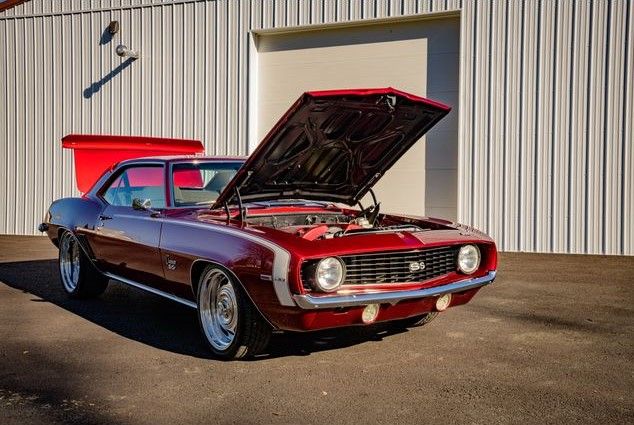 Carlisle Auctions is offering this 1969 SS Camaro restomod at one of its upcoming auctions. It is painted in a House of Kolor Candy Apple Red that is overlaid on Cinder Red Metallic and Pearl White "Hockey Stripes" finish off the custom paint job. Under the hood sits a 430-horsepower LS3 GM Performance Engine backed by a 4L63E 4-speed automatic transmission. Underpinning the car is a full Heidts Pro G suspension system riding on a staggered set of Circle Racing Wheels custom billet aluminum wheels. The interior is finished in Custom Calf Leather and features Dakota Digital Gauges, a Premier Stereo, and an iconic "Slush-Box" Shifter.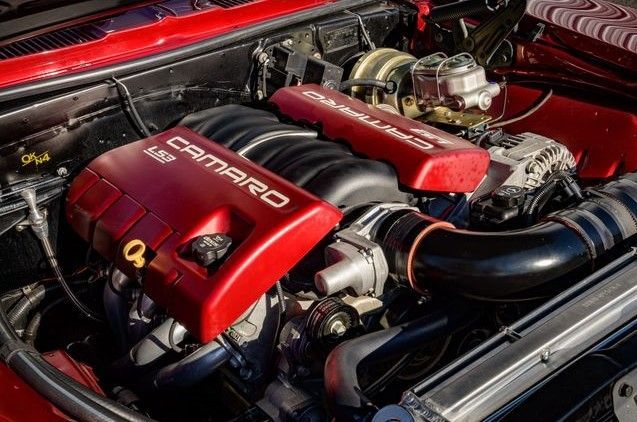 This Camaro and more will be available as part of the Lakeland Winter Collector Car Auction, February 19-20 at the SUN 'n FUN Expo Campus in Lakeland, Florida (10:30 a.m. start time daily). With 400+ lots expected, the automotive history available is diverse and unique. Nearly 100 years of history will cross the block and includes everything from pre-war classics to iconic muscle. There's even an all-truck hour planned for February 19 at approximately 1:30 p.m. Best of all, while some consignments will truly be white glove collectors, many others are head turners that can still be driven and showcased for all to see. Finally, there are THREE great ways to bid and buy; in person, on the phone and ALL NEW, online! Visit CarlisleAuctions.com to review a gallery of some of the confirmed consignments to date, register to bid, consign to sell and more.
More Information: