But you'll definitely want to take this vintage SUV anywhere!
---
Many manufacturers tried their hand at making the Jeep, but it wasn't until the AMC days that the design really started to evolve. For better or worse, the CJ was moving closer to becoming an off-road capable vehicle that drivers would want to avoid getting dirty. However, AMC knew the appeal of the vehicle was that it offered the driver the freedom to take the top off, remove the doors, let the windshield down, and go anywhere and they kept that tradition going with a minimalist interior design, removable doors, customizable top options, and an ever progressing four-wheel-drive system.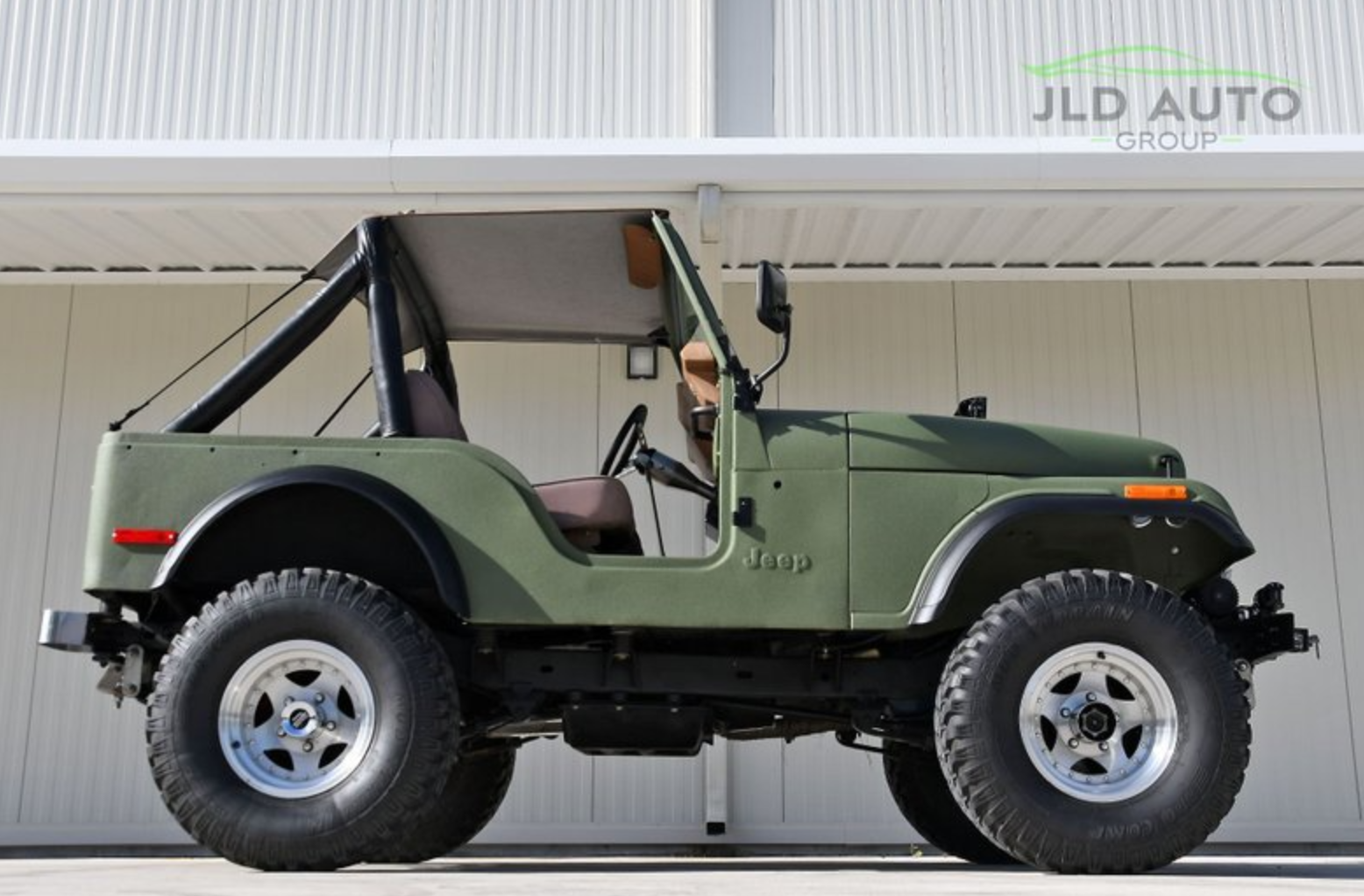 If you are a fan of the function over fashion style that the CJ Jeep has to offer, Awesome Joe Auctions is offering the vehicle for you - A beautifully restored and functionally modified 1978 CJ! No expense was spared restoring this Jeep. The original tub was removed and blasted and the fenders, hood, and grill were all replaced with new steel parts. For protection, the entire vehicle was coated in a custom Avocado Mist Body Armor Coating. The color, though not usually available in Body Armor, was a factory option in 1978. The frame was also blasted and an epoxy undercoat has been applied. All of the hinges, latches, and hardware has been replaced with high-quality 316 stainless steel.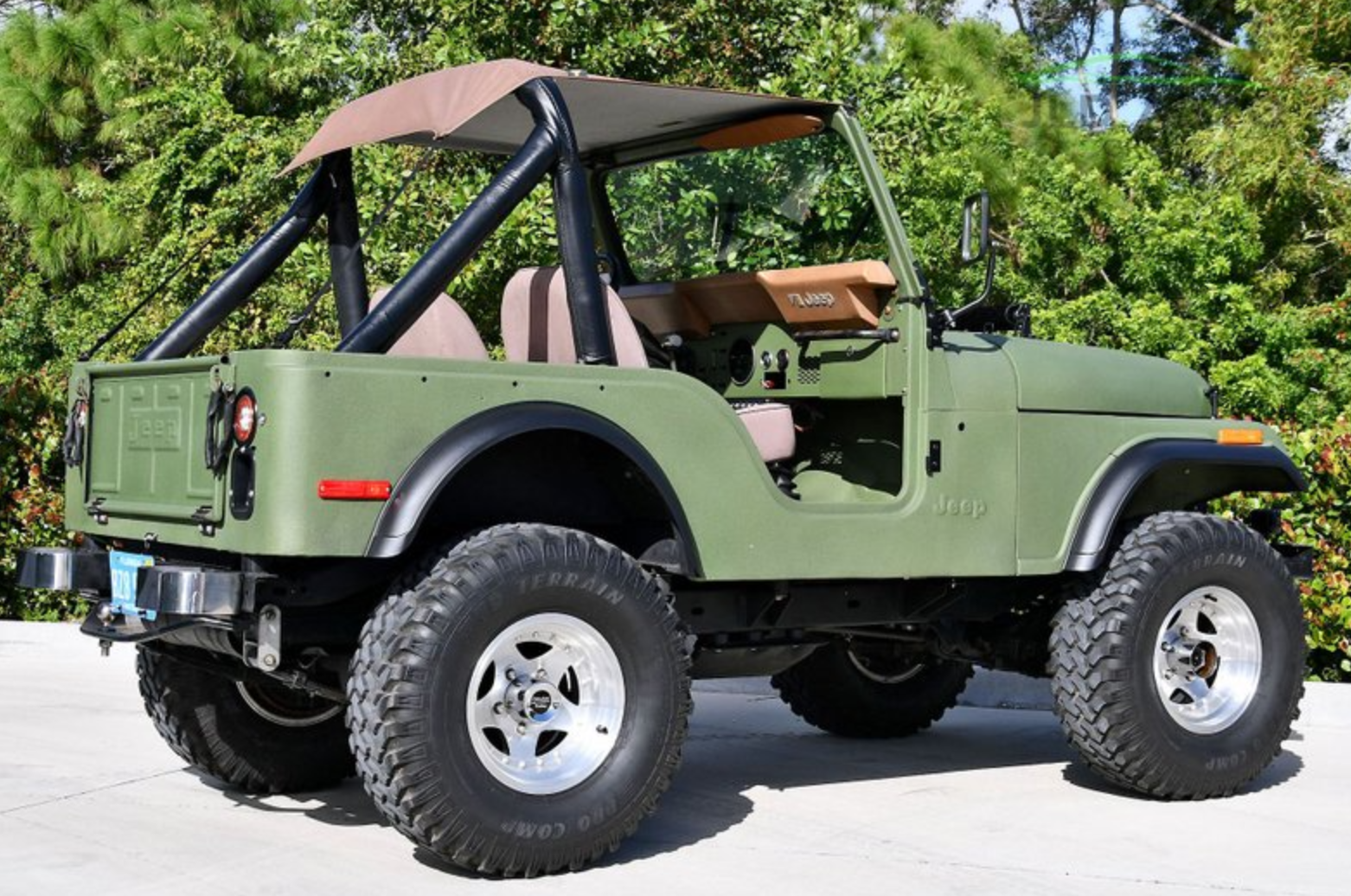 Under the hood, the AMC 258-cid 4.2-liter straight-six engine has had a proper ignition tune-up using a Davis unified ignition distributor and Live Wire plug wires on Champion Truck plugs. The fuel system was cleaned and rebuilt with a Weber 38 carburetor, a Redline fuel pressure regulator, a new fuel pump, and all new fuel lines. A Clifford Performance intake manifold, headers, and a custom exhaust with Magnaflow mufflers boosts the CJ's performance. Putting the new-found power to the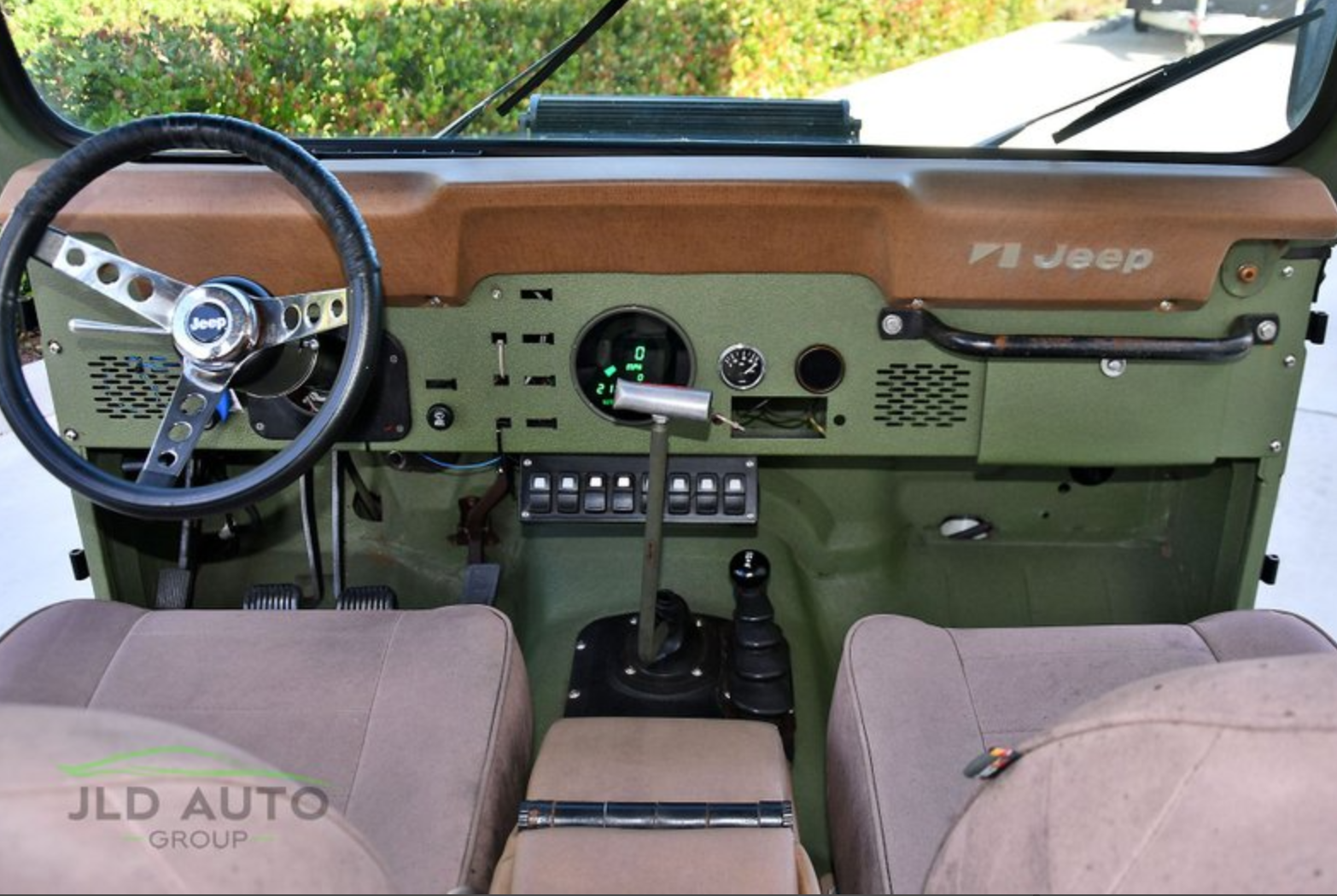 Jeep's Pro-Comp M/T 33x12.5x15LT tires is a fully rebuilt T98 four-speed manual transmission and a  single stick C18 transfer case. The suspension has also been rebuilt using a 2.5-inch lift kit with N3 shocks. This is an awesome 1978 CJ that's been built right, it only has 40,179 miles on the clock, and the current bid is less than $30,000. This one is worth keeping an eye on for sure.