You can bring it home now!
---
The Superformance built MK1 program was designed to recreate the original Ford GT40 that used the Le Mans 24 Hours in 1966 to annihilate Ferrari. This car was born from such a great amount of detail, and attention to every aspect, that you can call it by the GT40 name, and the majority of the parts are interchangeable with the original. In addition, it also carries the ability to be registered in the GT40 registry with chassis number P2366.
Up for sale though Hillbank Motor Corporation, this car is dressed in the 1969 Gulf Livery to replicate the back to back P1075 LeMans Champion. This particular example was built for Right Hand Drive driving, and has orange patient wheels wrapped in AVON CR6ZZ tires to give it the same stance as the original GT40.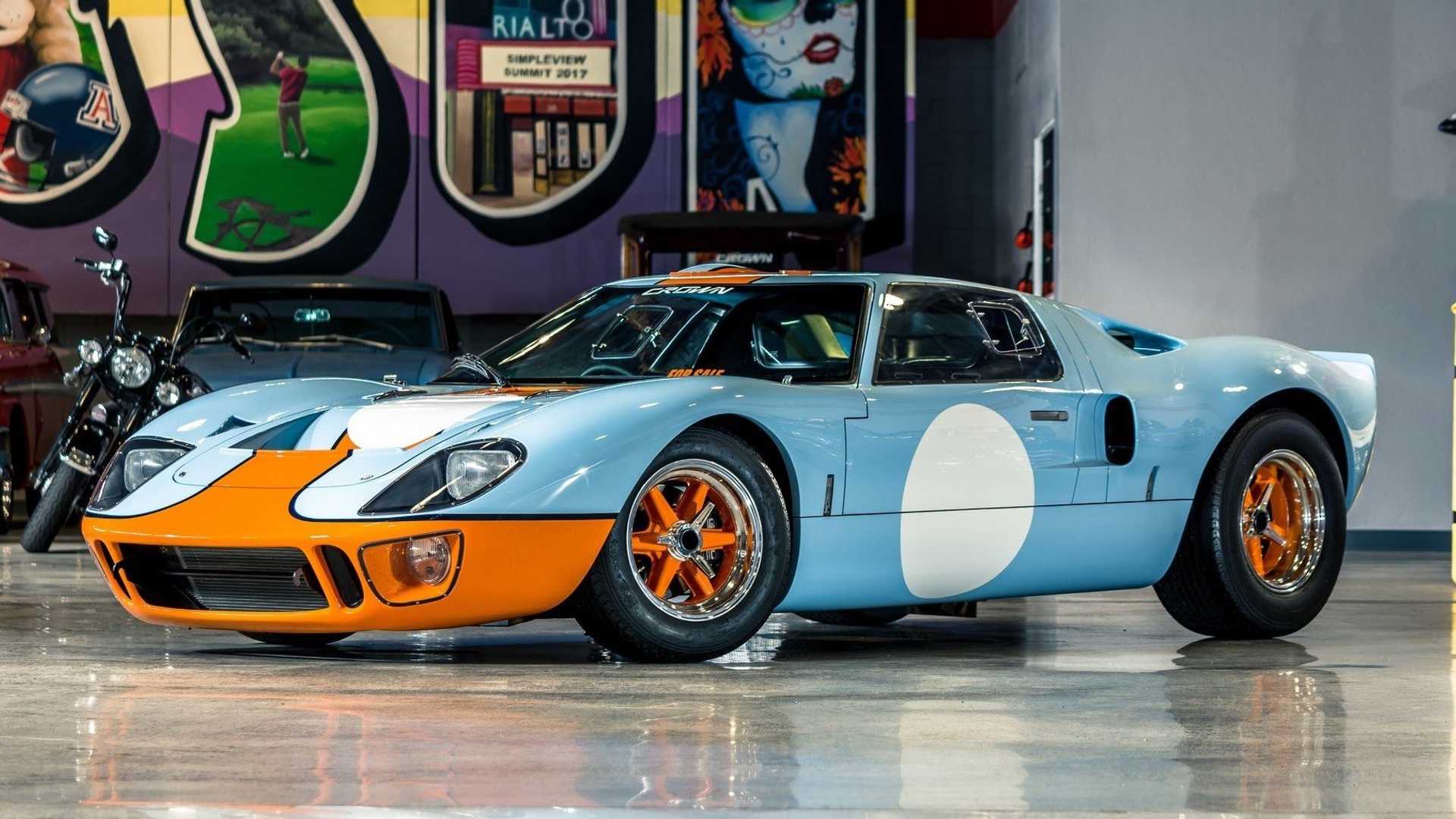 The original order was placed for four painted roundels, and the car has aggressive aerodynamics like a painted lip spoiler. It also has a Gurney Bubble, round fog lights like the period correct pieces, and painted aluminum door eyebrows. Everything on this car is still in factory, show quality condition.
As offered by Superformance, "The Superformance GT40 also boasts a pressed steel roof and beautifully finished body available in wide body (1968) and extra wide body (1969) configurations as well as both right and left hand drive."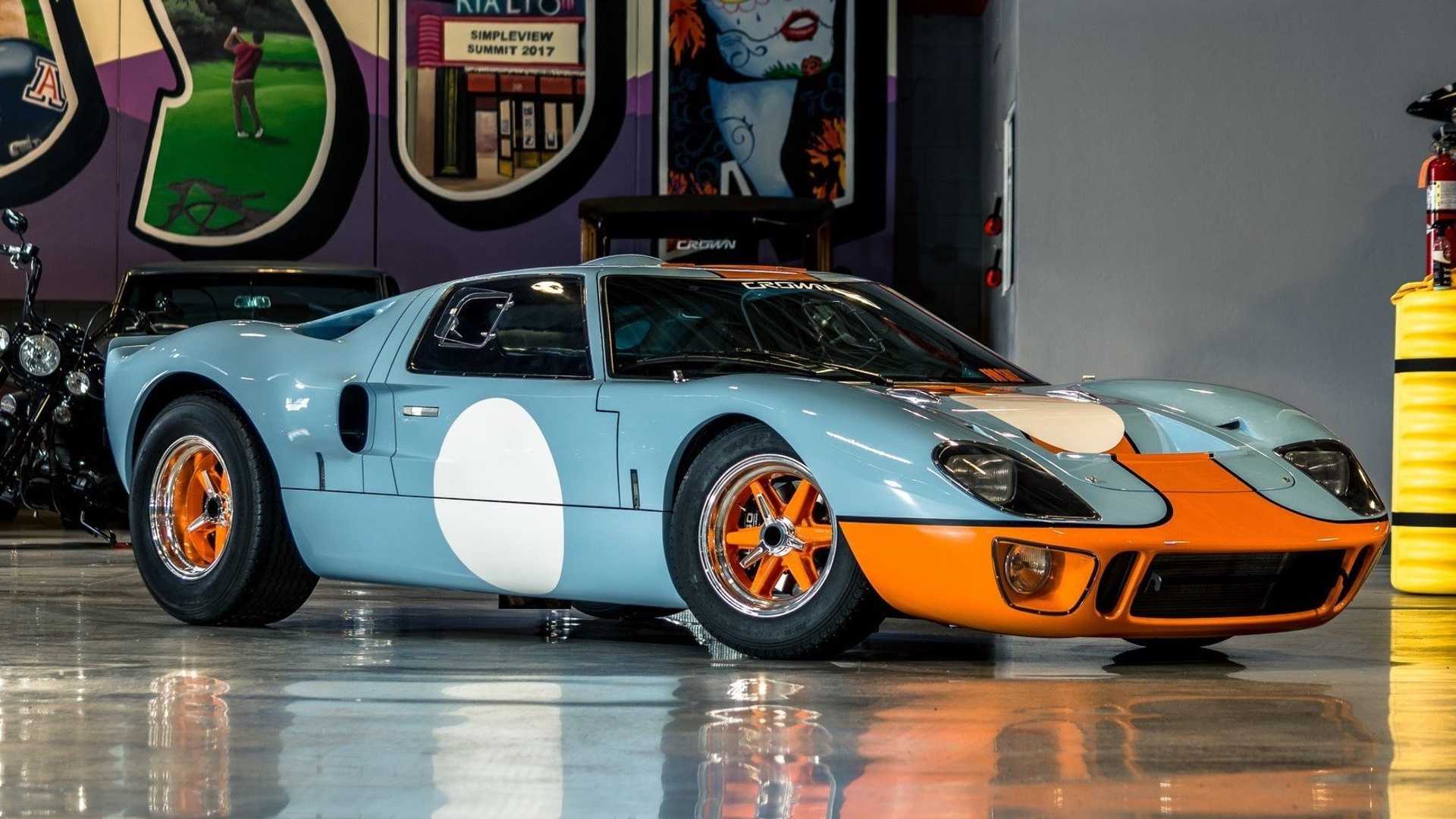 Included on the GT40s from Superformance are also features like a "Push button start, fully independent front and rear suspension, radiator and oil cooler, dual electric fans, Smith gauges, an air conditioner, Adjustable pedal box, Twin stainless steel baffled fuel tanks, Built-in rear spoiler, Bundle of snakes, rear exit exhaust."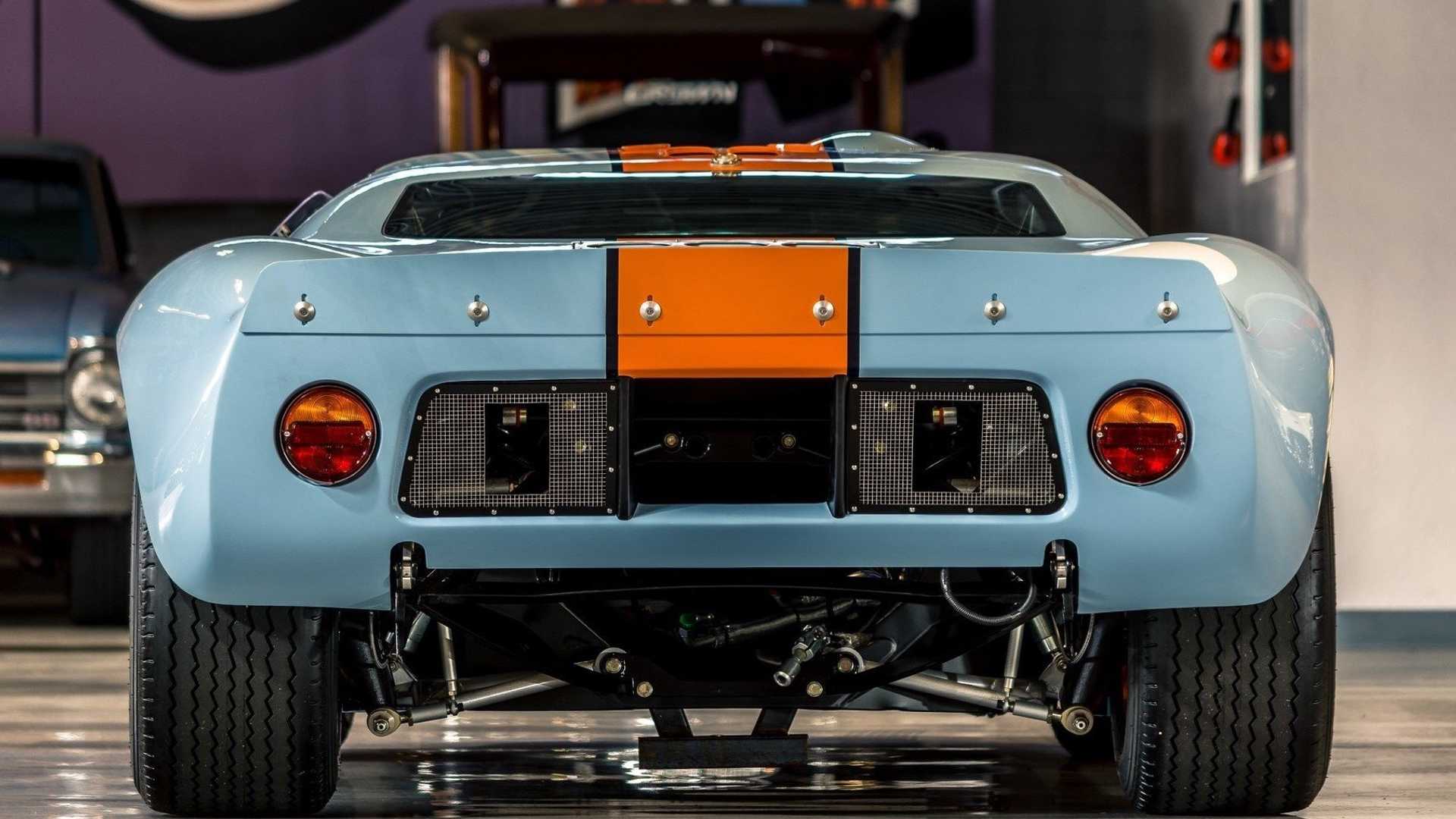 This rolling chassis comes with the Ford bundle of snakes exhaust system, car cover, floor mats, sill mats, and a full leather interior with Gulf Orange stitching. The new owner will need to source and engine and transmission to finish it out, so it's perfect for the dreamers out there who want to do their own thing with their powertrain.
Related Articles...