The Chevrolet Chevelle is an American muscle car favorite with an incredible legacy spanning 57 years.
---
1969 models in particular are incredibly popular and accurately reflect the true essence of what a muscle car should be. With muscular bodylines and a big block engine it is easy to understand that these cars have built quite a large following. Even still today, it is rare to see one on the street, though, and even rarer to see one for sale. However, every once in a while, the opportunity does pop up to jump behind the wheel of one of these fantastic American classics.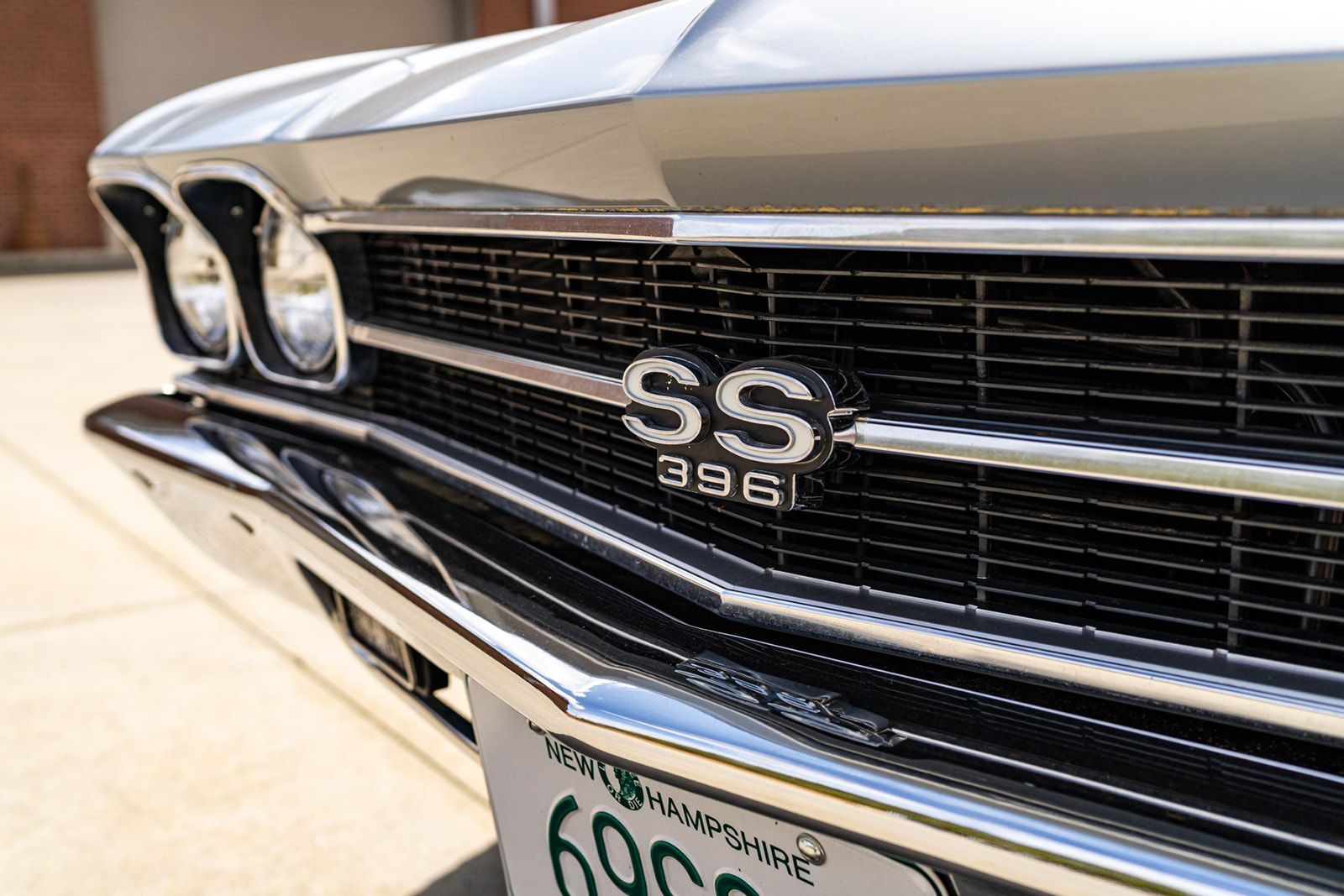 ThIs stunning 1969 Chevrolet Chevelle is finished in a commanding Cortez Silver. Under the hood is the infamous Chevy L-78 V8 engine. Mated to that 396-cid monster engine is a 4-speed manual transmission which makes for an insanely fun driving experience. Inside is all muscle car too. That coveted 4-speed manual is controlled with the use of a Hurst horseshoe shifter. Going full circle, classic black leather seats and door panels create a truly stunning interior and a wood grain sport steering wheel encompases the most important gauges.
Of course, what the true collector wants to know is what makes this particular car special. Well that all falls on numbers not specs and as far as numbers go, this appears to be a very special car. Everything, including the VIN, engine stamp, and head stamp, point to this being a matching numbers example. This car is now listed for sale for just $64k by Stephen Becker Automotive Group. For more information on this car or how to add it to your collection click here.