Will you be the lucky new owner?
---
The 1930s were an extraordinary time for the Ford motor company that we all know and love because of the flamboyant styling, interest in performance, and innovative design. While other brands like Chrysler and GM were focused on different aspects of their cars, like a luxury, Ford decided to make their cars faster than anything else on the road. That's precisely what the American public wanted for the time, and it's precisely what cars like the Cabriolet delivered. So now you have the chance to own one of those great cars for yourself and catch the attention of on-lookers everywhere in this bright red 1937 Ford Cabriolet.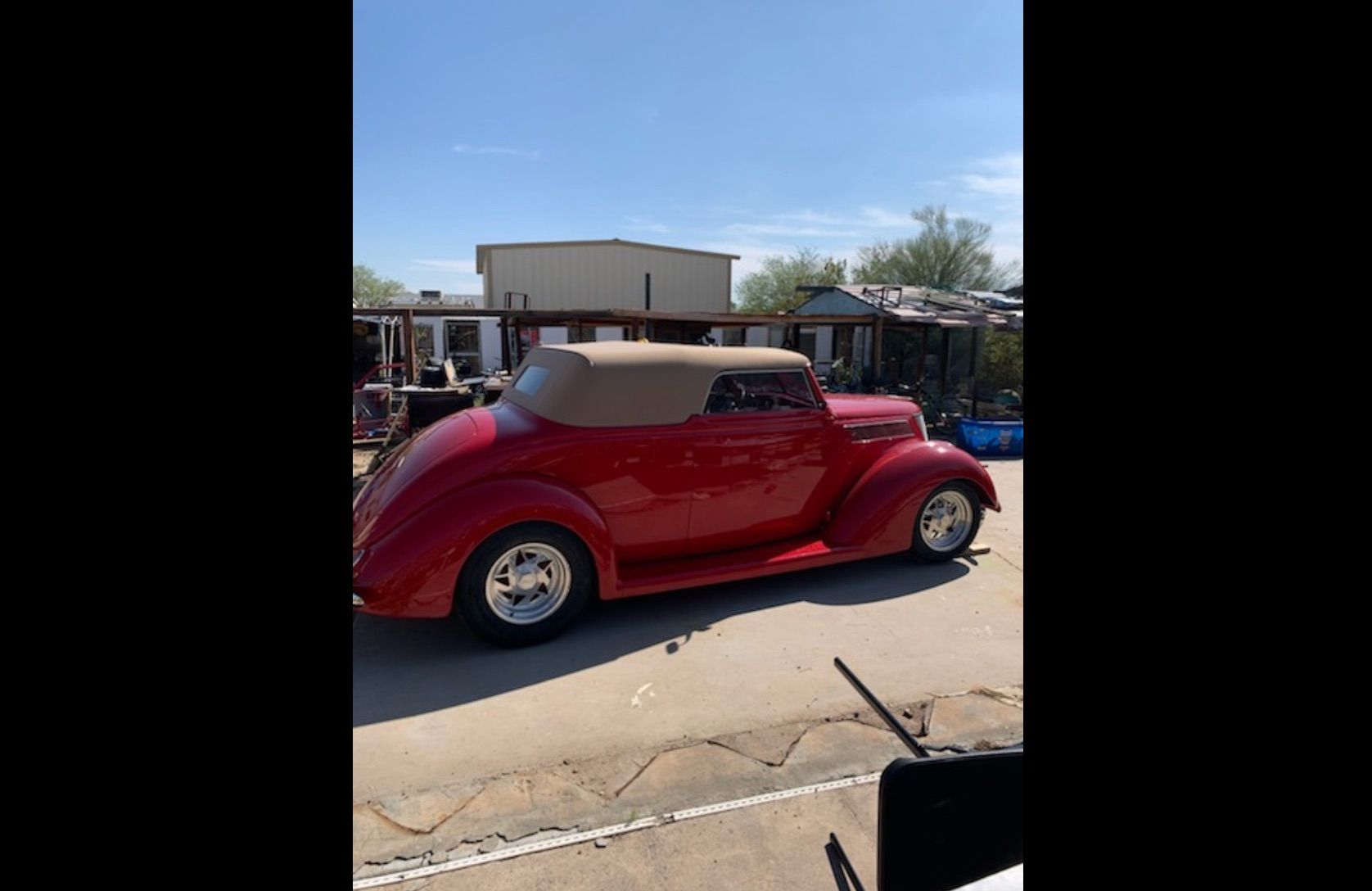 It's easy to see that the exterior design has been kept in superb condition during its life as a hot rod. Everything from the pointed front fascia to the swooping side fenders was made to look like a lightning-fast bug sweeping across the road. The lack of scratches and dents greatly assists that goal as the vehicle shines through crowds of similar '30s roadsters with a unique style that can only be matched by a Ford. To top all of this off, the interior is fully customized to support only the best technology for the time, making it a very comfortable driving experience. Another aspect of this ride that sticks out to us car enthusiasts is the engine which is pushing some crazy figures.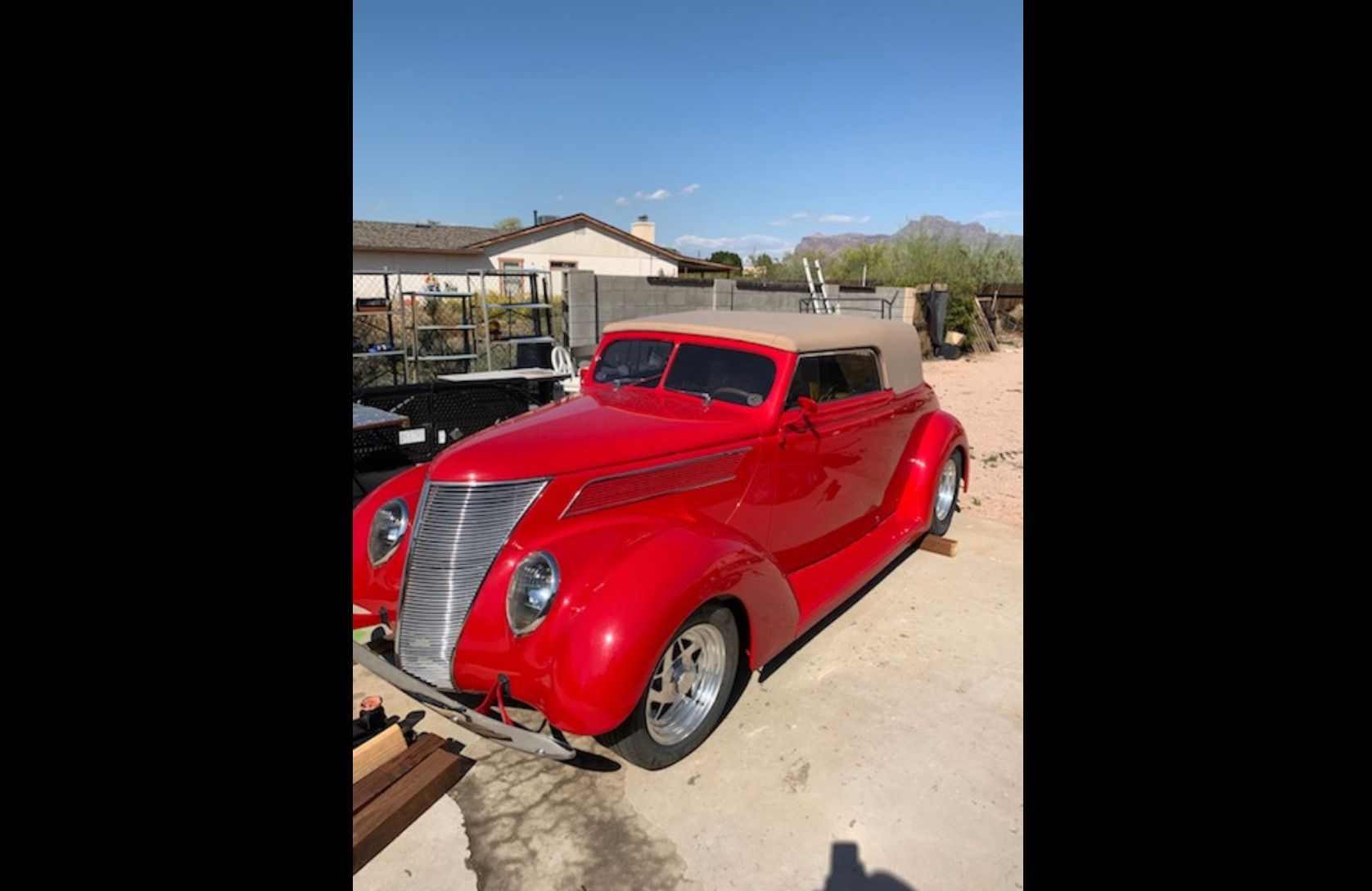 Under the hood of this '30s performance legend is a potent 350 ci V8 engine that puts out more than enough power to spin the wheels at launch. To decrease your track time while racing, you'll also need an intelligent automatic transmission to do the work of shifting for you. That's precisely where the Turbo350 gearbox comes into play, allowing for the best possible driving experience at hard acceleration. This adds to a great '30s hot rod that you should definitely consider for your next automotive purchase.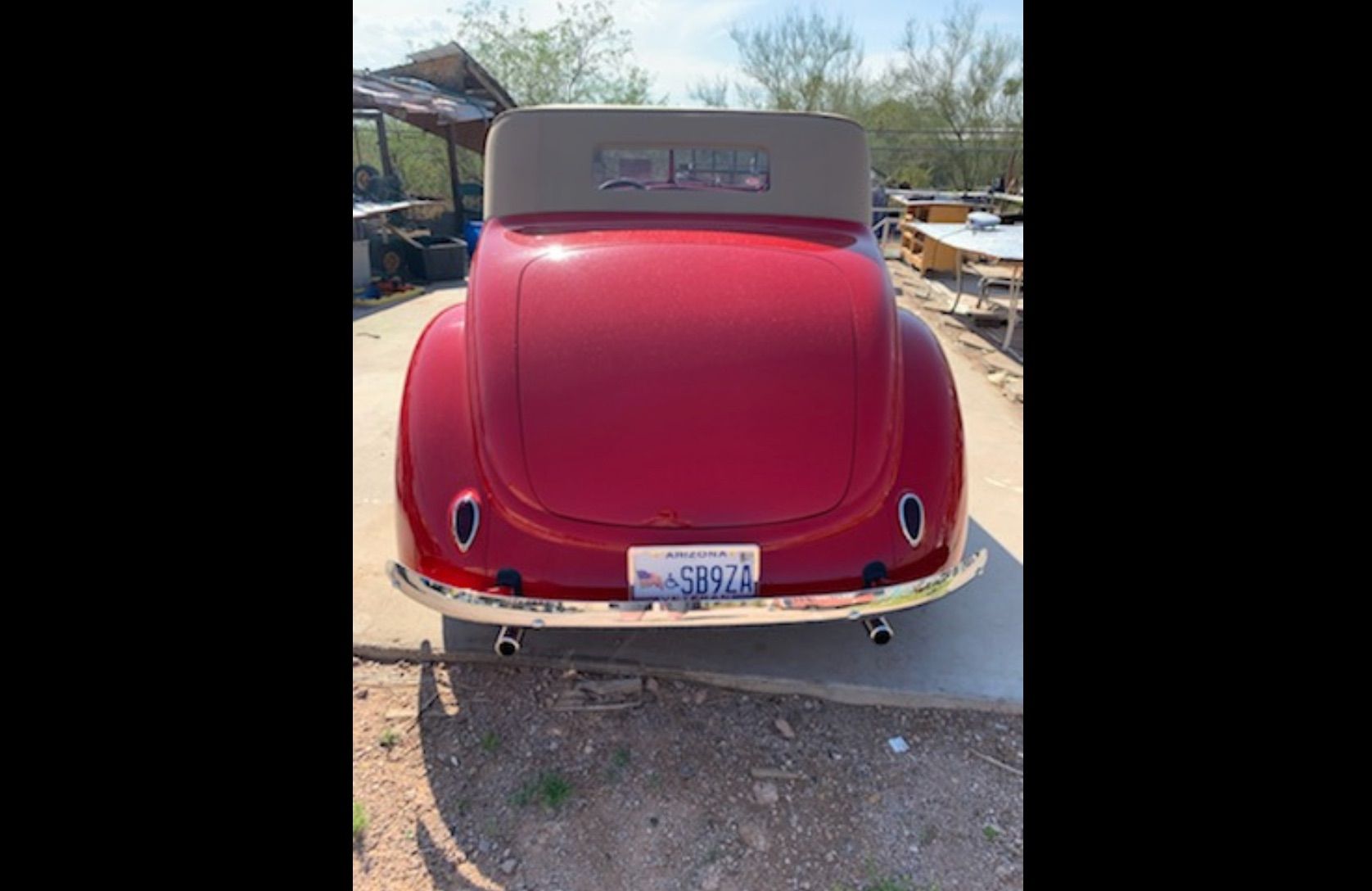 The auction will take place April 29th-30th at the We-Ko-Pa Casino Resort in Fort McDowell, Arizona. Consignments are still being accepted. Register to bid here or on Proxibid. We look forward to seeing you late April.