You'll want to take this vintage SUV everywhere!
---
Many manufacturers tried their hand at making the Jeep, but it wasn't until the AMC days that the design really started to evolve. For better or worse, the CJ was moving closer to becoming an off-road capable vehicle that drivers would want to avoid getting dirty. However, AMC knew the appeal of the vehicle was that it offered the driver the freedom to take the top off, remove the doors, let the windshield down, and go anywhere and they kept that tradition going with a minimalist interior design, removable doors, customizable top options, and an ever progressing four-wheel-drive system.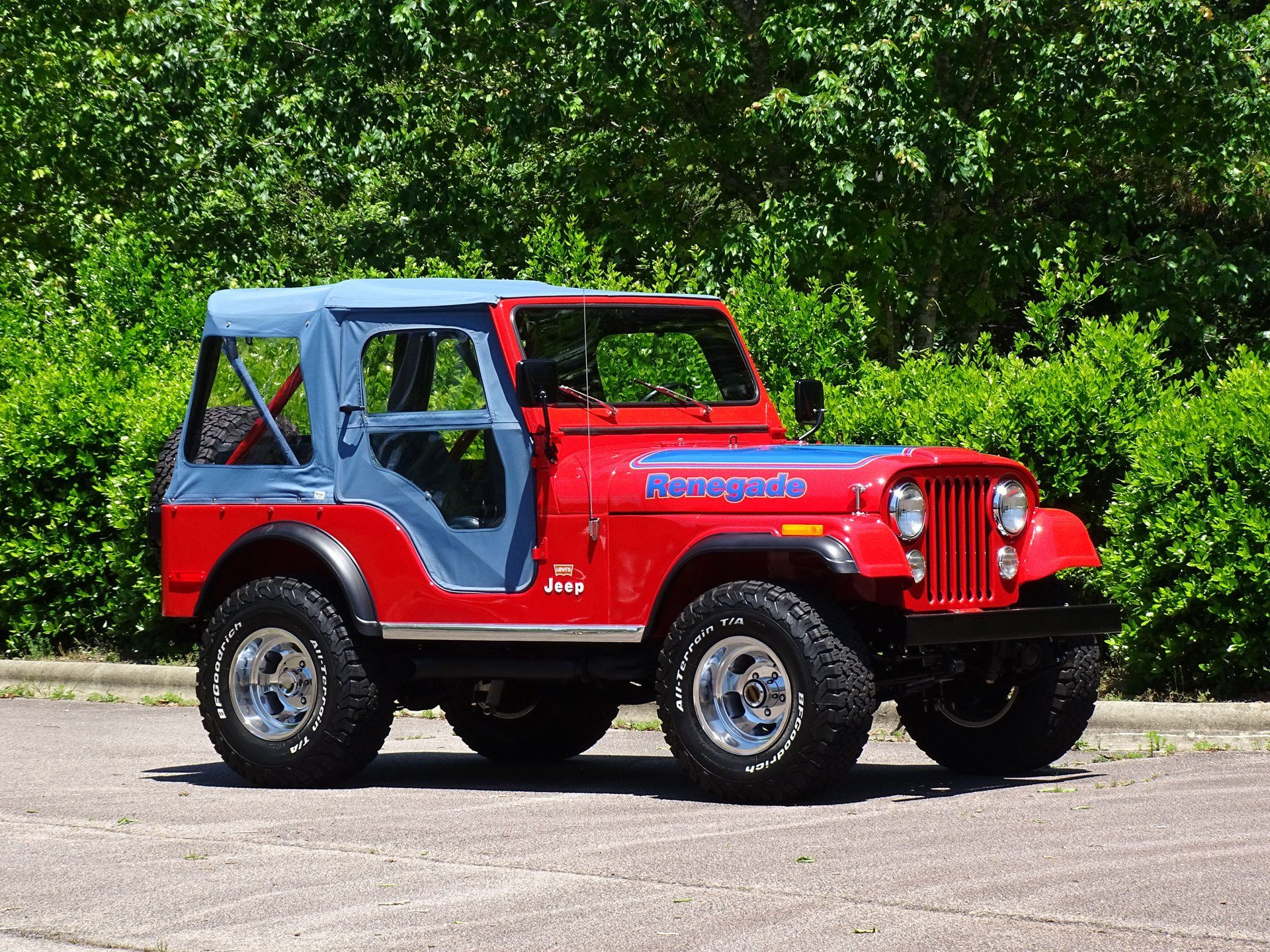 If you are a fan of the function over fashion style that the CJ Jeep has to offer, Raleigh Classic Car Auctions is offering the vehicle for you - a beautifully restored 1978 CJ! Powering the attractive 1978 Jeep CJ5 is a 304 cubic inch V8 engine, which is backed by a 3-speed manual transmission.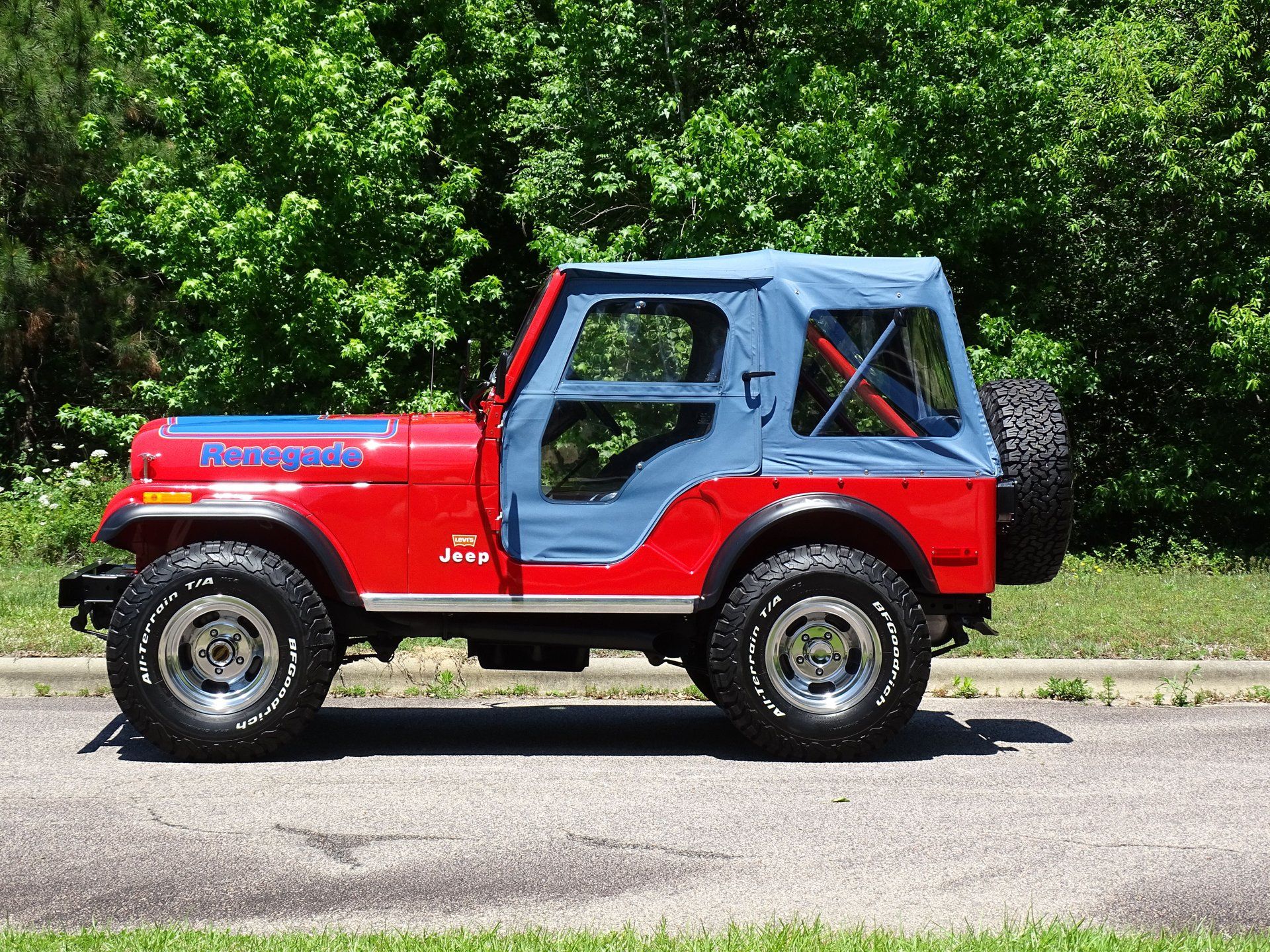 From 1975 to 1986, Jeep and its then-parent company AMD, offered a Special Edition Package for the CJs, called The Levi's Package. The package included jean-style vinyl padding on the dash and sun visors, padded roof material similar to denim jeans, replica Levi's stitching on the seats, and vinyl seat material that looked like Levi's denim. Other equipment includes options like power steering, disc brakes, tilt wheel, AM/FM stereo, original Levi's interior, new Levi's top, dual side-pipe exhaust and aluminum slotted wheels.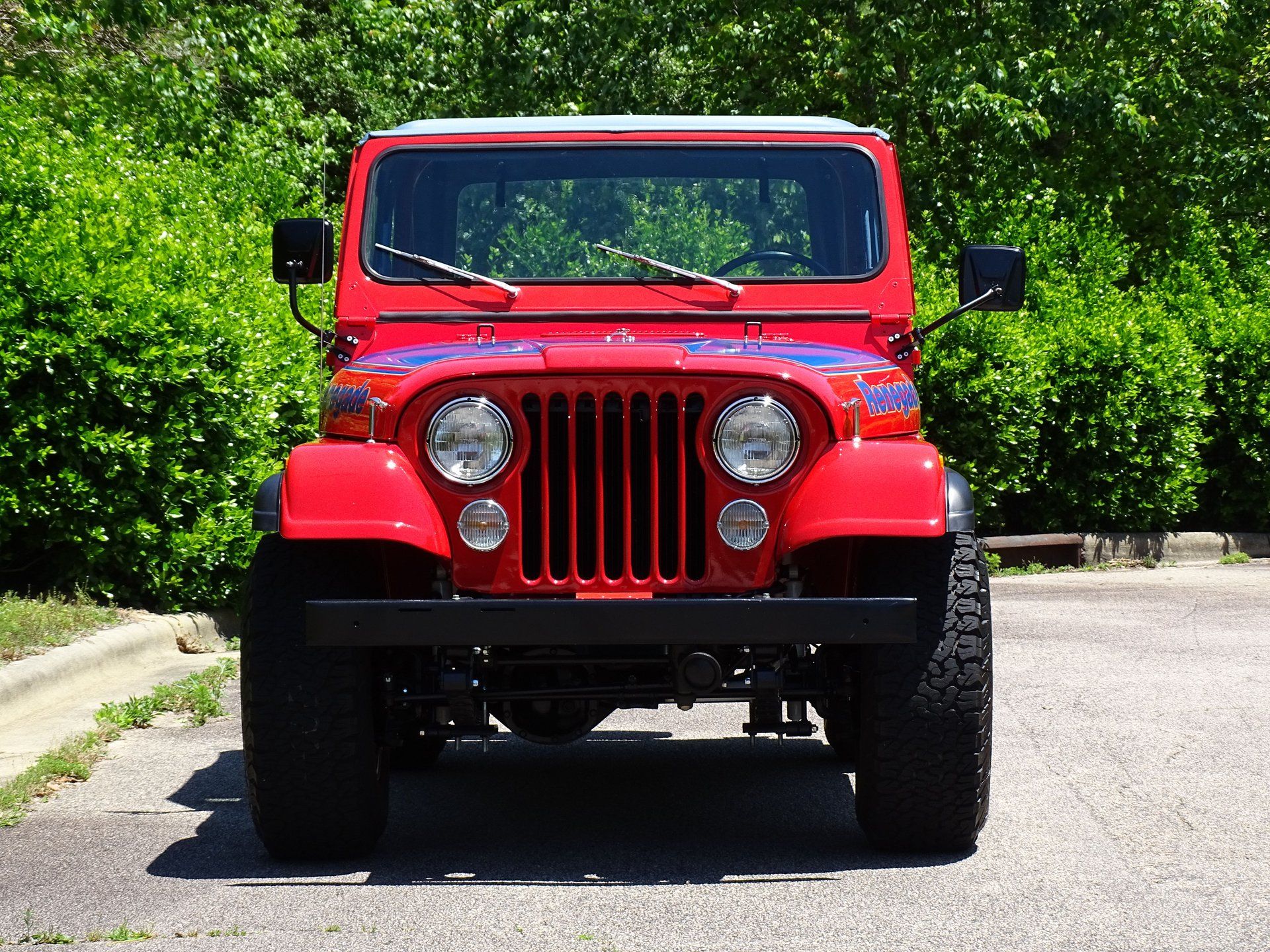 Join us at The Raleigh Classic Winter Auction on December 2-3 in Youngsville, North Carolina. To learn more about bidding, consignment and accommodations, please visit https://www.raleighclassic.com