And it is being sold this weekend at Maple Brothers OKC Auction…
---
GMC has been the top of the food chain when it comes to utility and truck-based vehicles for the better part of the last few decades. You might think this is in reference to the early 2000s or even some more recent times but that couldn't be farther from the truth. In reality, I am talking about the 1960, a time that many enthusiasts have made their favorite iconic era in automotive design. One seriously awesome example of this is the 1966 GMC C10 which has currently come onto the classic car collectors market. Could you be the next owner of this classic muscle truck?
First, take a look at the body of this vehicle as it perfectly reflects the original styling with a very distinct lack of denting or damage. On top of that, the modifications that were done to the exterior seem like the builder was going for an OEM+ look. That's because few things were really done to it other than a great paint job, lowering, and some detailed vintage muscle car wheels. Without a doubt, this truck looks unlike anything you might find driving around on the road during your normal day which is exactly why so many young enthusiasts are so inspired by models like this one.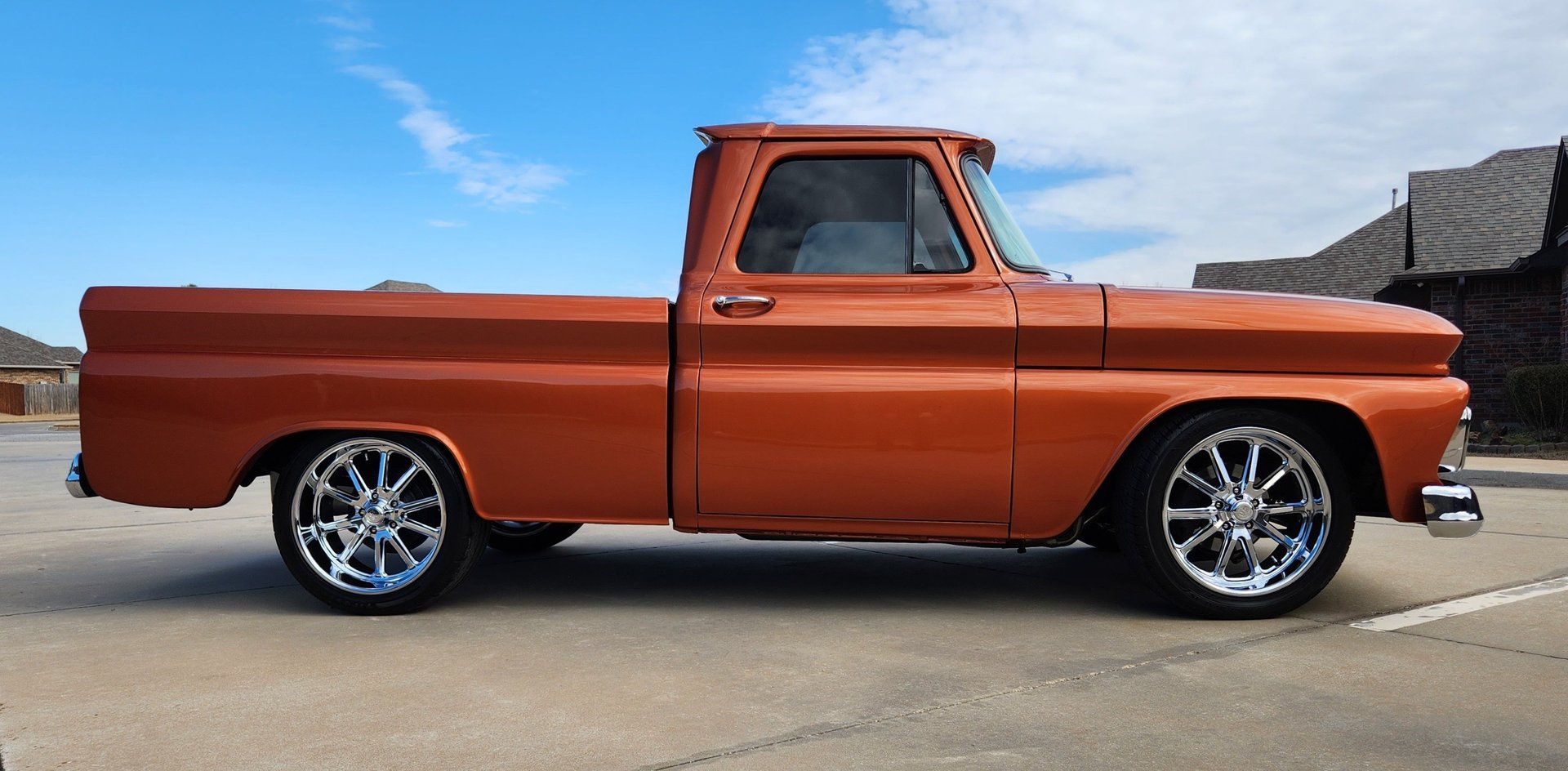 Under the hood is an engine that will never leave you at a loss for fun with its great displacement and torque galore. That's because the stroked-out 383 cubic inch V8 engine is firing with the power of a true muscle car from back in the day. It's not like all of this came on the truck from the factory, in fact it's a very extensive and detailed build. Basically, you can rest assured knowing that every piece of the truck was meticulously designed for the pleasure of the driver. With all of this in mind, you could be the next driver behind the wheel of this classic GMC truck as long as you act soon.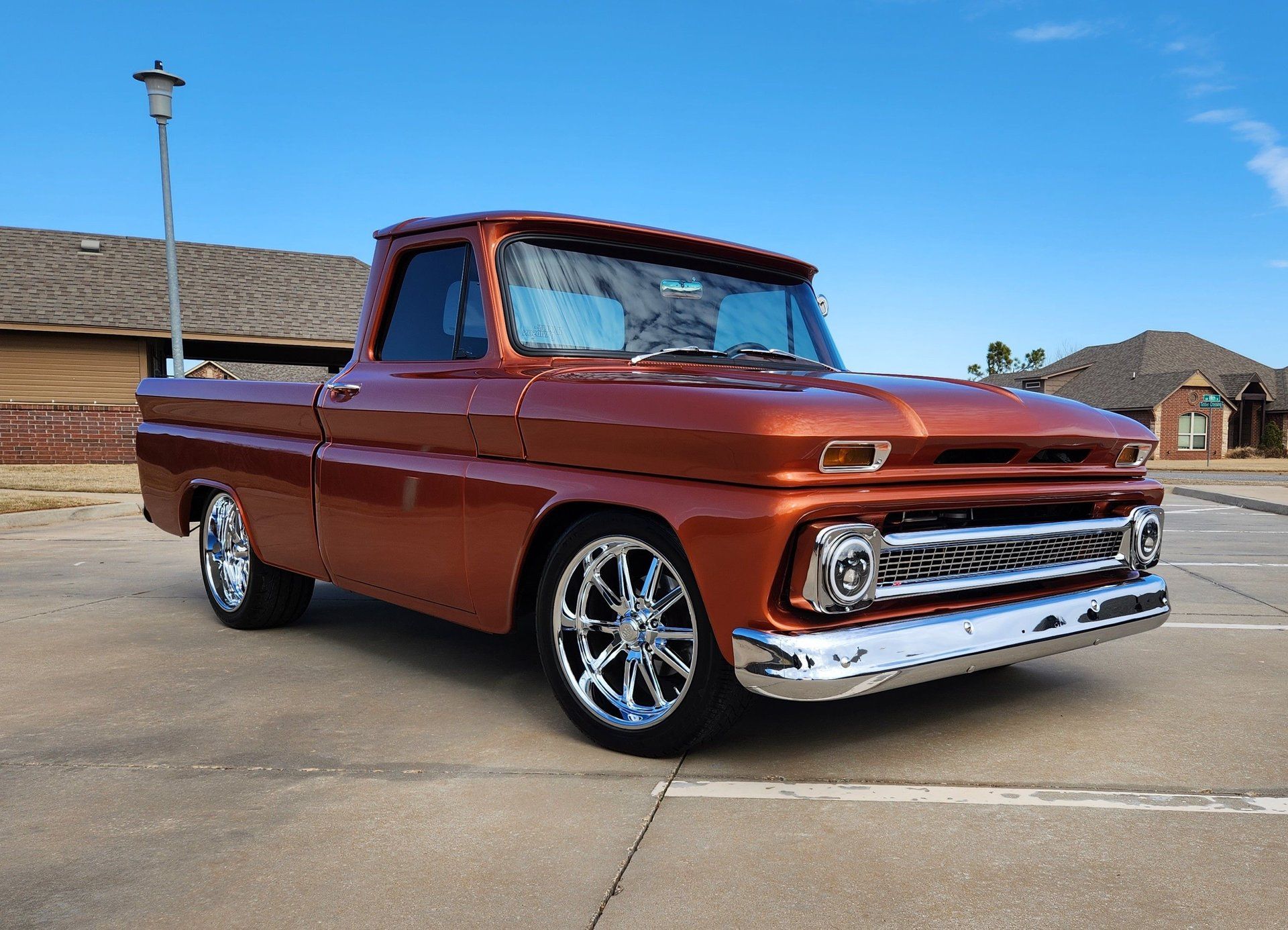 Maple Brothers Auctions is set to host its second annual Oklahoma City auction Feb. 17 and 18 in the Oklahoma City Convention Center. The auction will offer a collection of high quality, sports, American muscle, hot rods, pickups and custom vehicles suitable to satisfy any collector's desires with both reserve and non-reserve vehicles. Bidding is available in person and online via Proxibid. Consignments are currently being accepted. Take advantage of low entry and sell fees! Visit https://www.maplebrothersauction.com for more information.