This 1948 Ford F1 will blow you away!
---
It is not really all that surprising that car restorers have turned to restomodding as somewhat of an industry standard. The very concept, though completely unnatural, seems somewhat natural in a very strange way. If you think about it, who would have ever thought that a large portion of the remaining cars from the 1970s would have fuel injection, independent suspension, and rack and pinion steering and yet at the same time it is very fitting that a restorer would want to add the best features of the modern world to their favorite classic body style.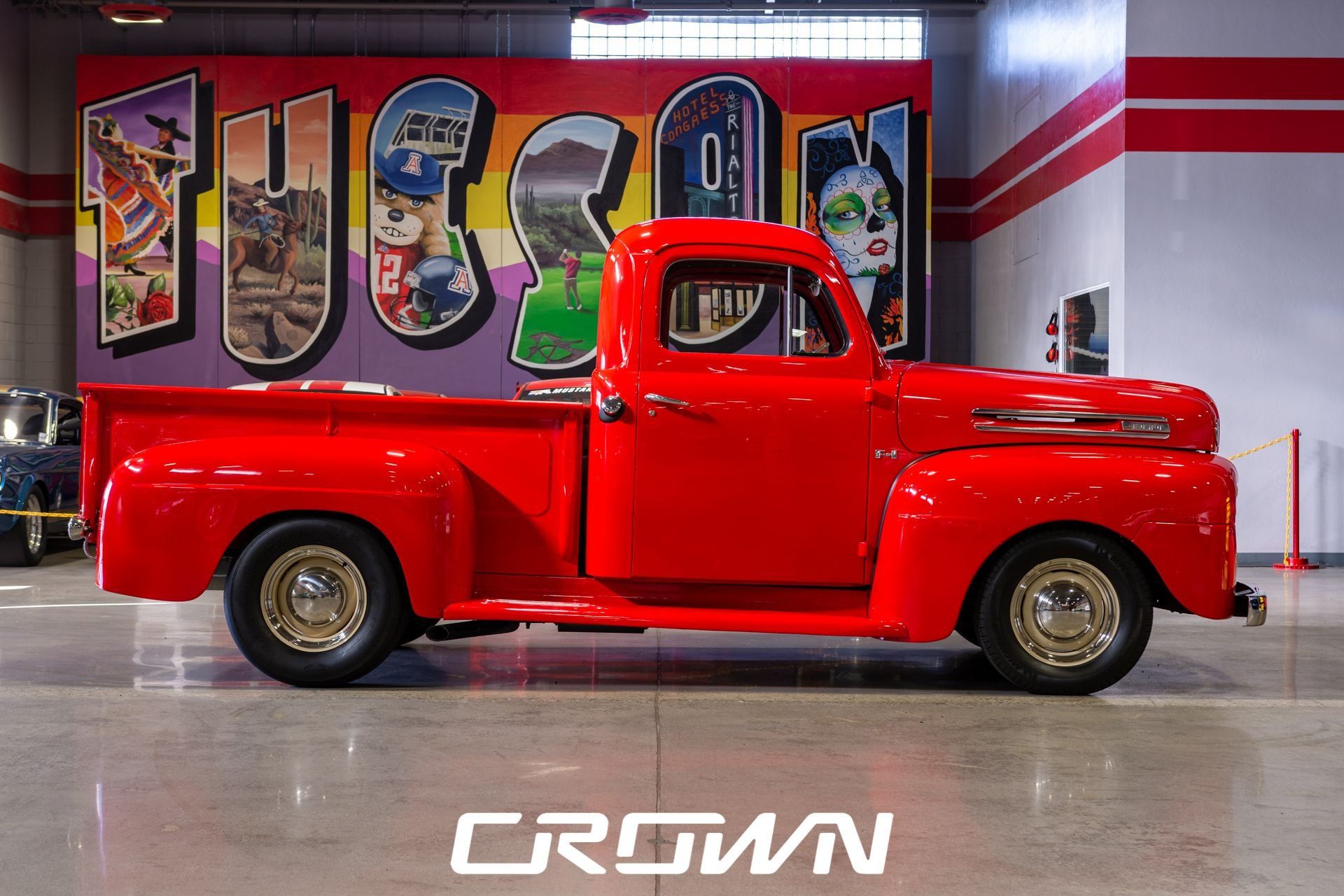 Maybe there is a difference in the people that own them or maybe it is the fact that there just isn't that many left, but trucks from the 1940s have largely been left out of the restomod craze. Although it is rare, when it is done a 1940s restomod truck is something really very special. Take, for example, this Guards Red 1948 Ford F1 from Crown Concepts. Judging from the looks of it, this is nothing more than a beautifully restored show quality vintage truck with a classic wood bed, but open the hood or peak underneath and it is clear to see that this truck is so much more than Ford could have imagined it back in the forties.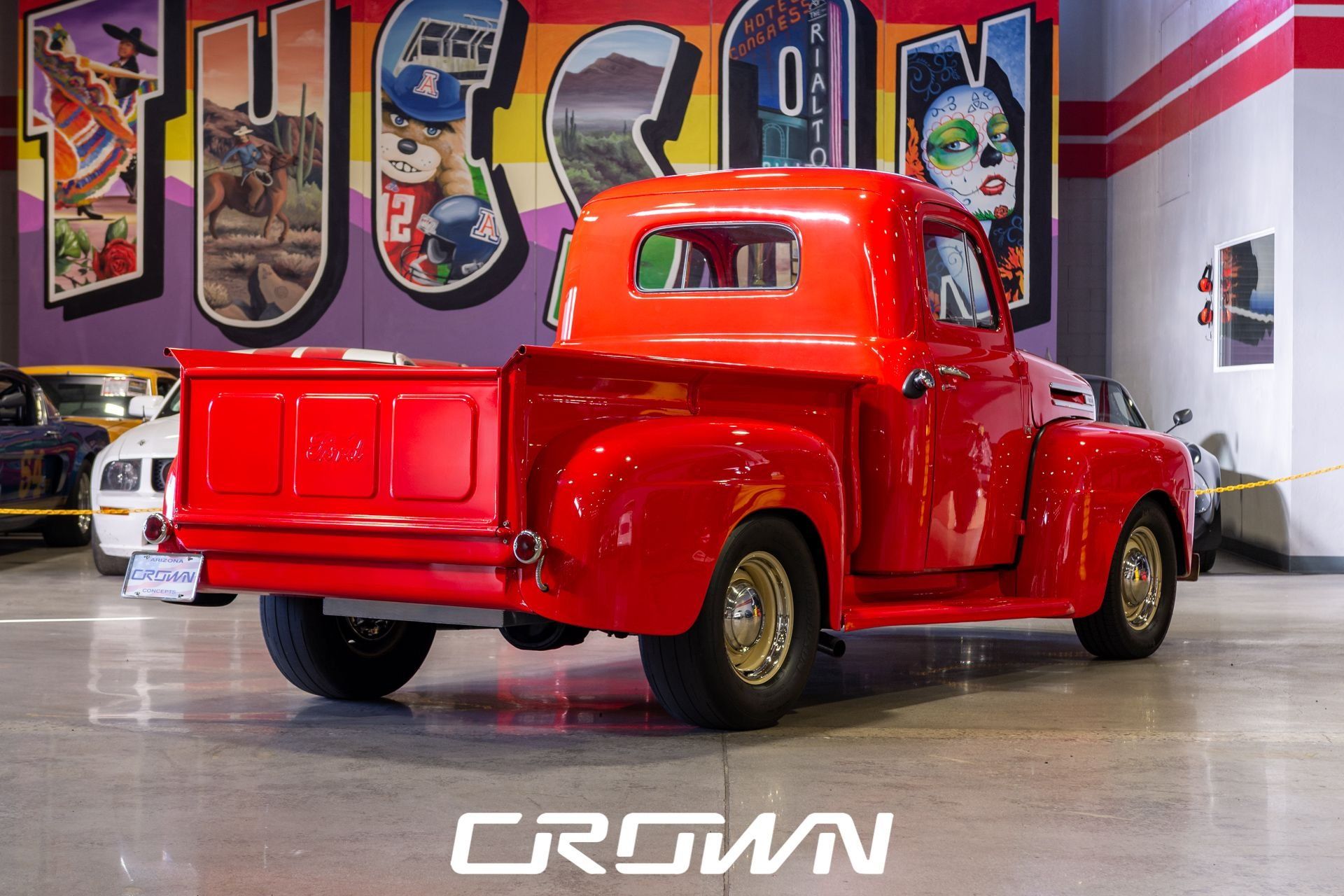 Powering this stunning truck is a Chevy 350-cid V8 engine topped with a Cragar supercharger and backed by a Turbo 350 automatic transmission. While actual power output for this setup is not made clear by the ad, it is definitely miles above the old Flathead Ford power plant placeholder. Underneath, an independent front suspension features a rack and pinion steering system and coilovers while the rear end appears to be a leaf sprung 9-inch.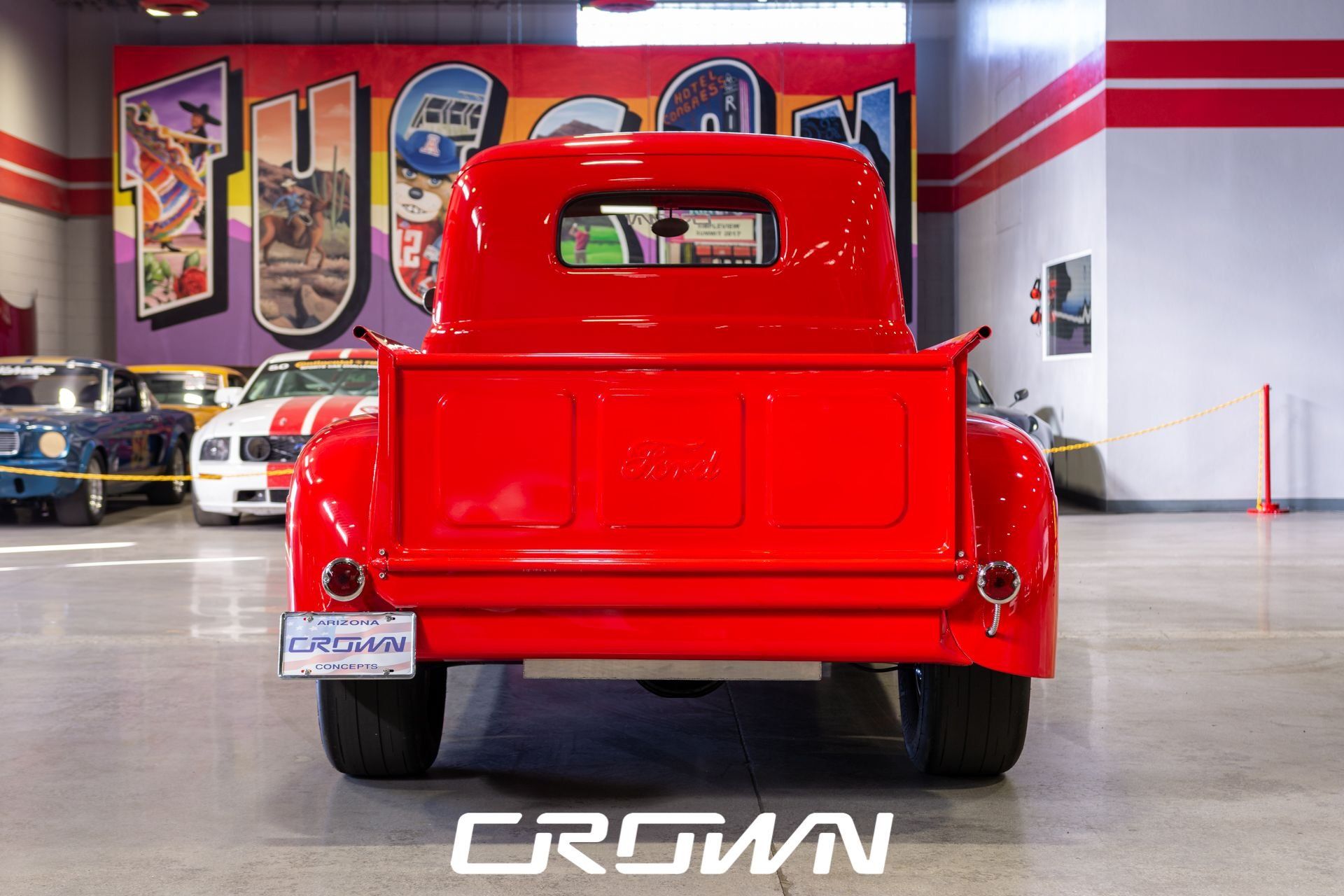 Inside features only mildly hint towards the old truck's modern sports car capabilities, such as a Sport Comp tach and a well mounted boost gauge. A color-matched dash accented in chrome and a tan leather bench seat offer a vintage feel and charm. For more information about this fantastic 1948 Ford F1 restomod from Crown Concepts click here.