Take this machine cruising or racing and you'll have a great time.
---
A staple of the hot rod scene since the early days, the Ford Three-Window Coupe has become quite the American icon. This particular one really punches you in the face with a shockingly yellow body that includes the full fender and engine cowling. It's a clean, streamlined look that might fool some people into thinking this Ford is running a whimpy setup, but it's a sheep in wolf's clothing. You could have a lot of fun on Main Street or the drag strip with this beauty.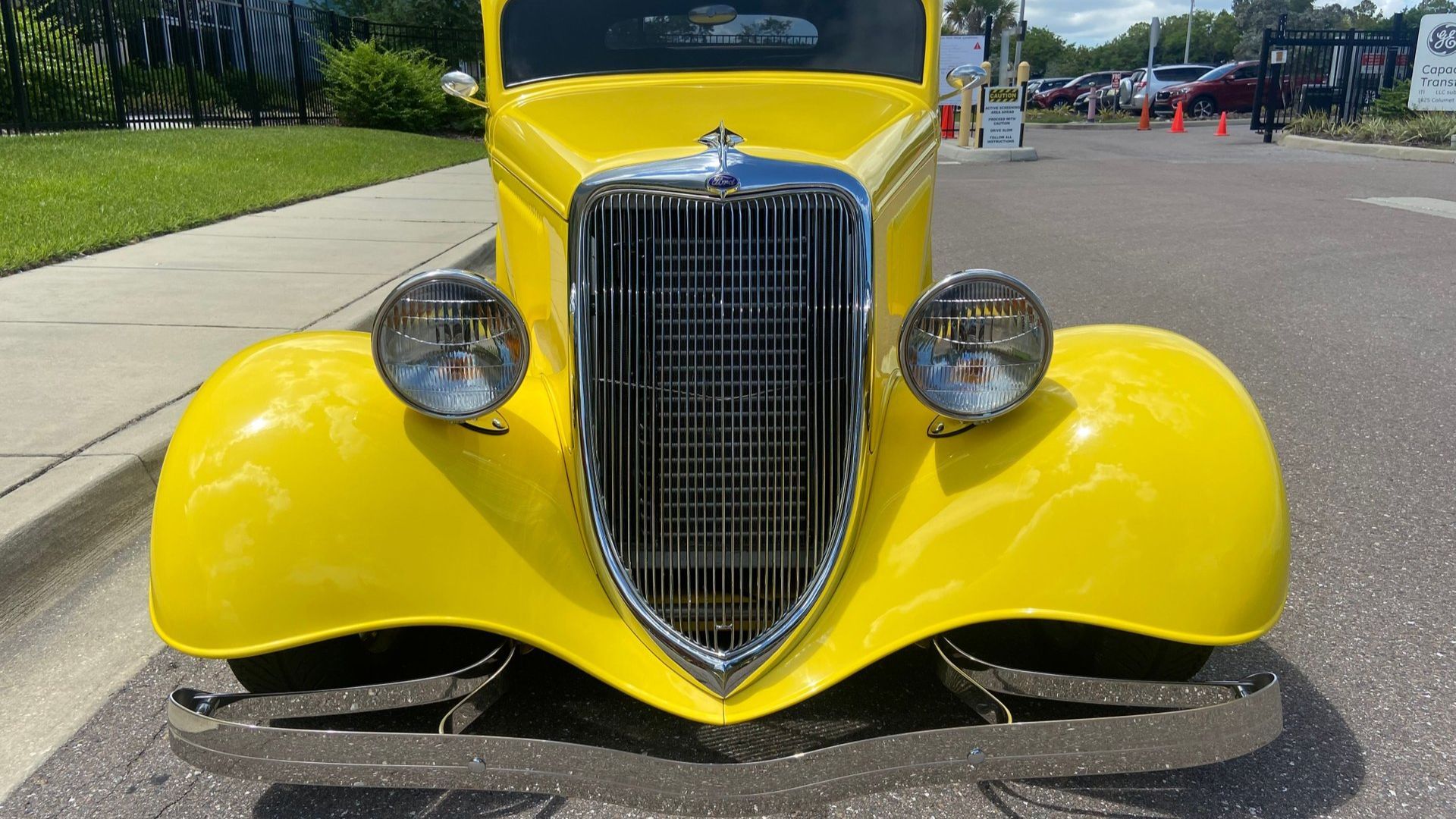 Hidden under that vented cowling is a Chevy 383ci small block V8 stroker. That means a lightweight little car has a potent engine, which is exactly how you want this thing set up. For good measure, there's a performance carb, aluminum intake, Hooker tube headers, HEI distributor, performance plug wires, open element air cleaner with some nice chrome, etc. So you can show off your pride, the billet aluminum valve covers feature the Chevrolet logo.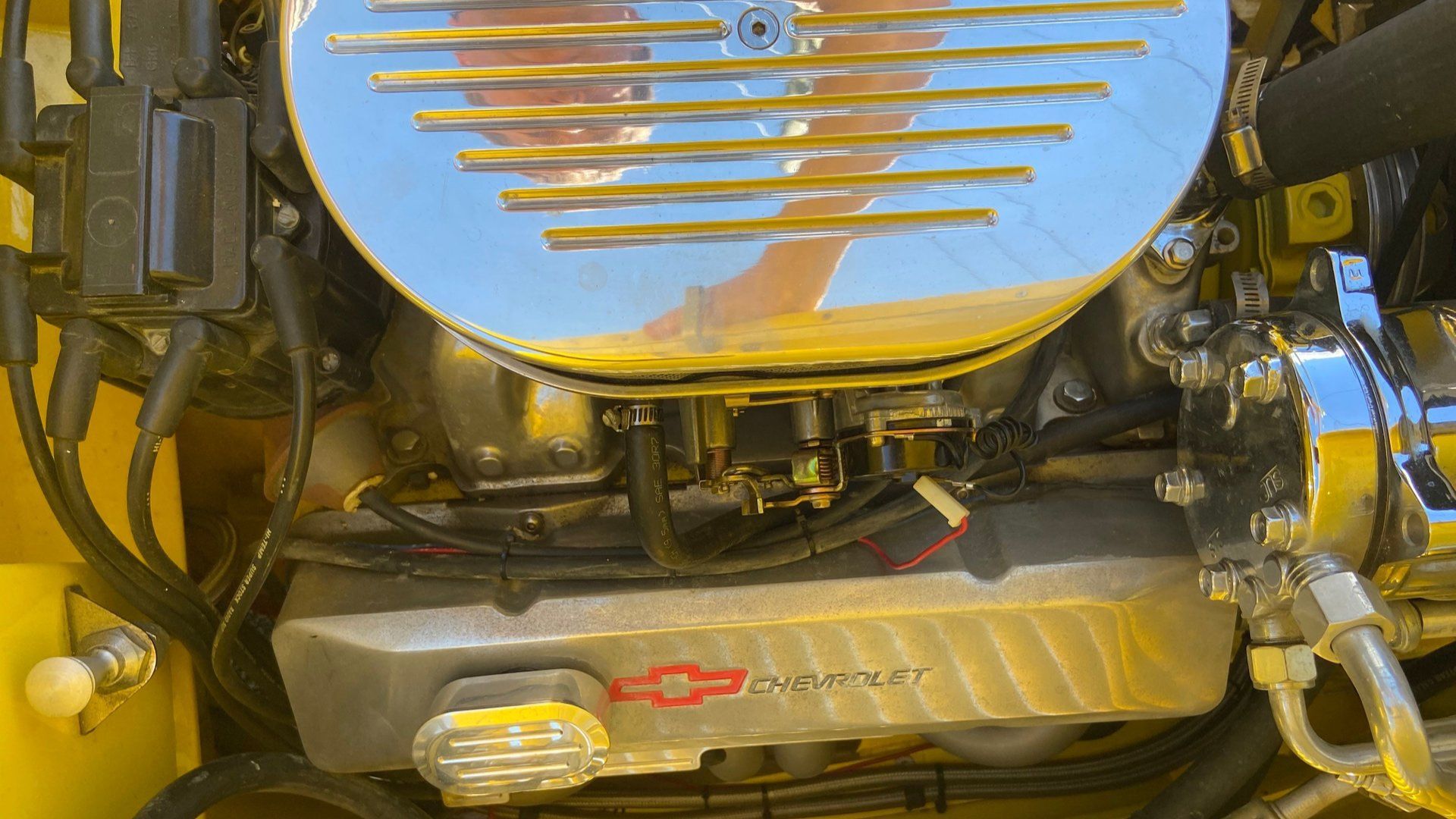 With great power must come a drivetrain to really handle it. A GM Turbo 400 transmission is bolted up behind the engine, sending everything to the heavy-duty Ford 9-inch rear with 3:70 gears. That's enough for the rubber wrapped around those 5-spoke mag wheels to hook up and rocket this Ford forward with a fury. Try saying that 10 times fast.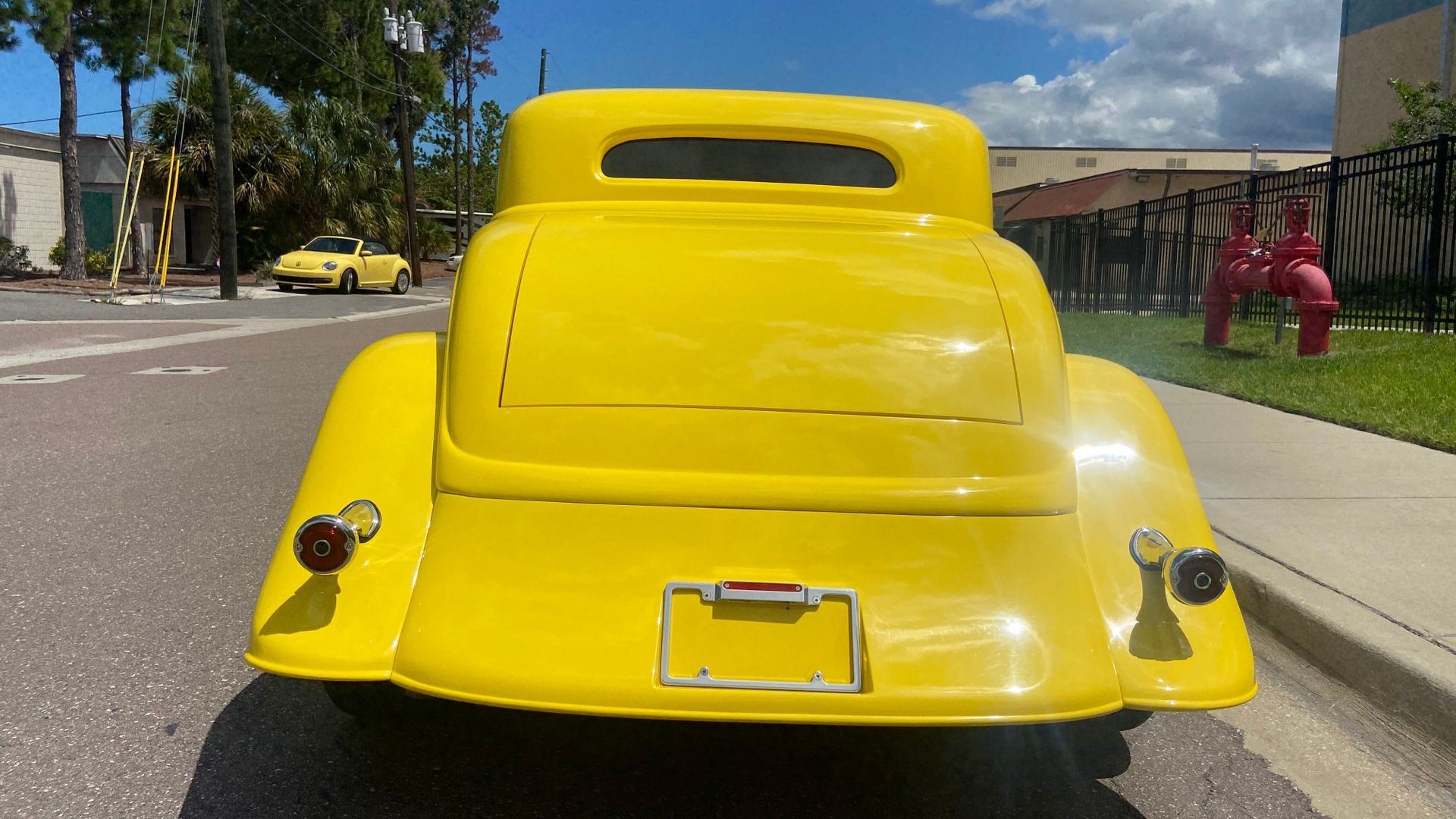 As you can imagine, not just any chassis could handle all that power, so this car rides on a TCI chassis. The car has been lowered and has that raked look you love. Big power disc brakes help this ride stop dead cold when you need it.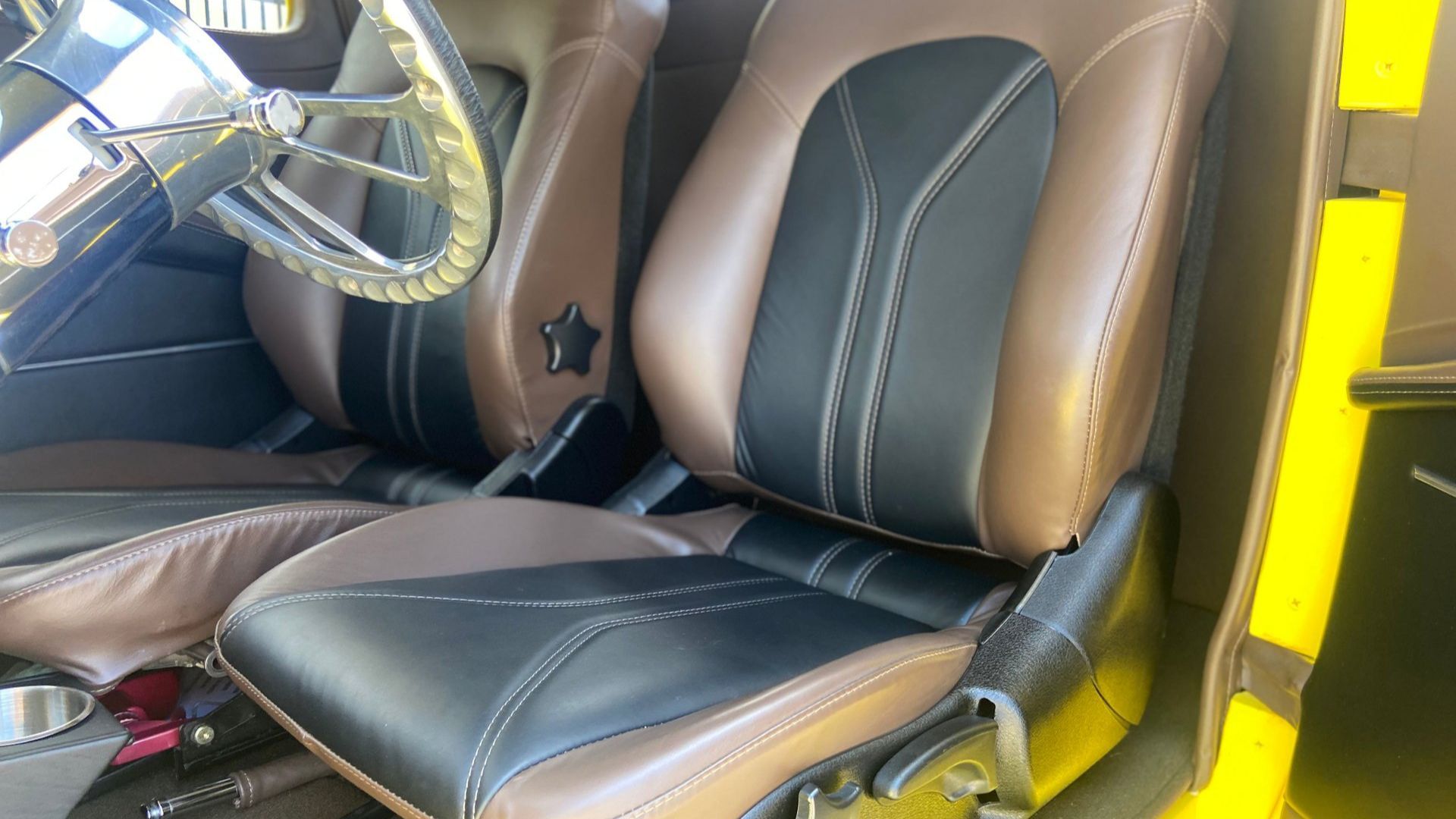 While performance is obviously a priority with this build, that's not to say the interior will make you suffer. Instead, you get soft leather with two-tone brown and black bucket seats for plenty of comfort. The chrome billet steering wheel and shifter add to the customized feel, while VDO performance gauges are easy to reference while driving. Air conditioning, power windows, and a power trunklid pretty much spoil you.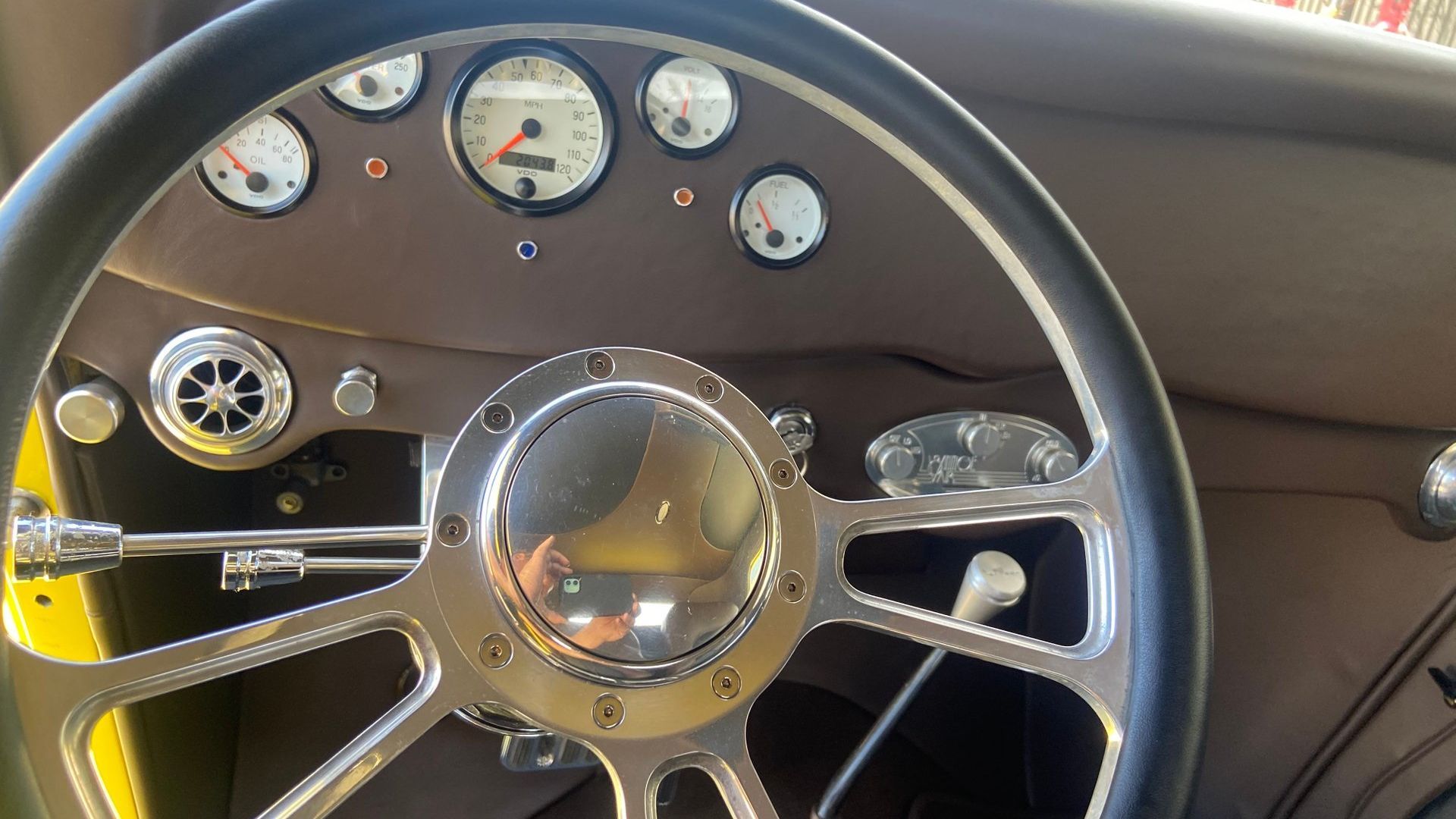 The body is made of quality fiberglass and looks excellent from every angle. You also get oversized headlights. This is one slick 1933 Ford Three-Window Coupe you can grab through Adventure Classics, if you're interested.