This 1983 Mercedes-Benz Finnejet will be the biggest conversation of your collection.
---
When Antti Rahko retired, he knew it was going to need something to keep him busy, as many retirees plan on. Instead of investing in leisure activities, especially as a Florida resident, he instead started collecting shiny and chrome pieces from junkyards, and that was all the way back in 1984, so when he started working on the, what is now know as the, Mercedes-Benz Finnjet, he had plenty to add to it.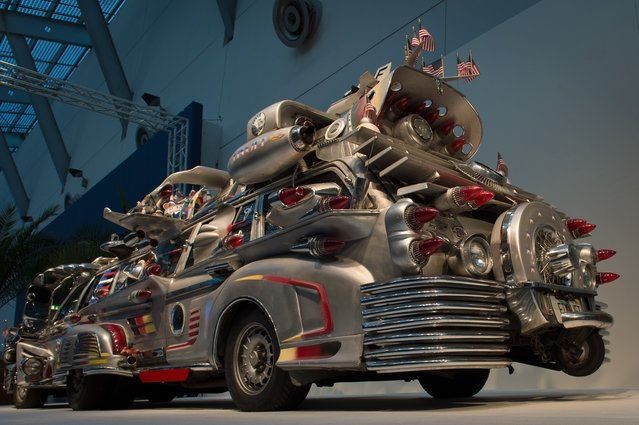 Powered by a 125-horsepower turbo diesel 2998cc 5-cylinder engine, which is backed by an automatic transmission, this Finnejet proves that chrome, will indeed, get you home. Before digging into the headline about this car, to round out the mechanical aspects, it has a dual exhaust system, power steering, power brakes, and power windows. That's not counting the auxiliary two jet engines, three batteries and three alternators keep it running.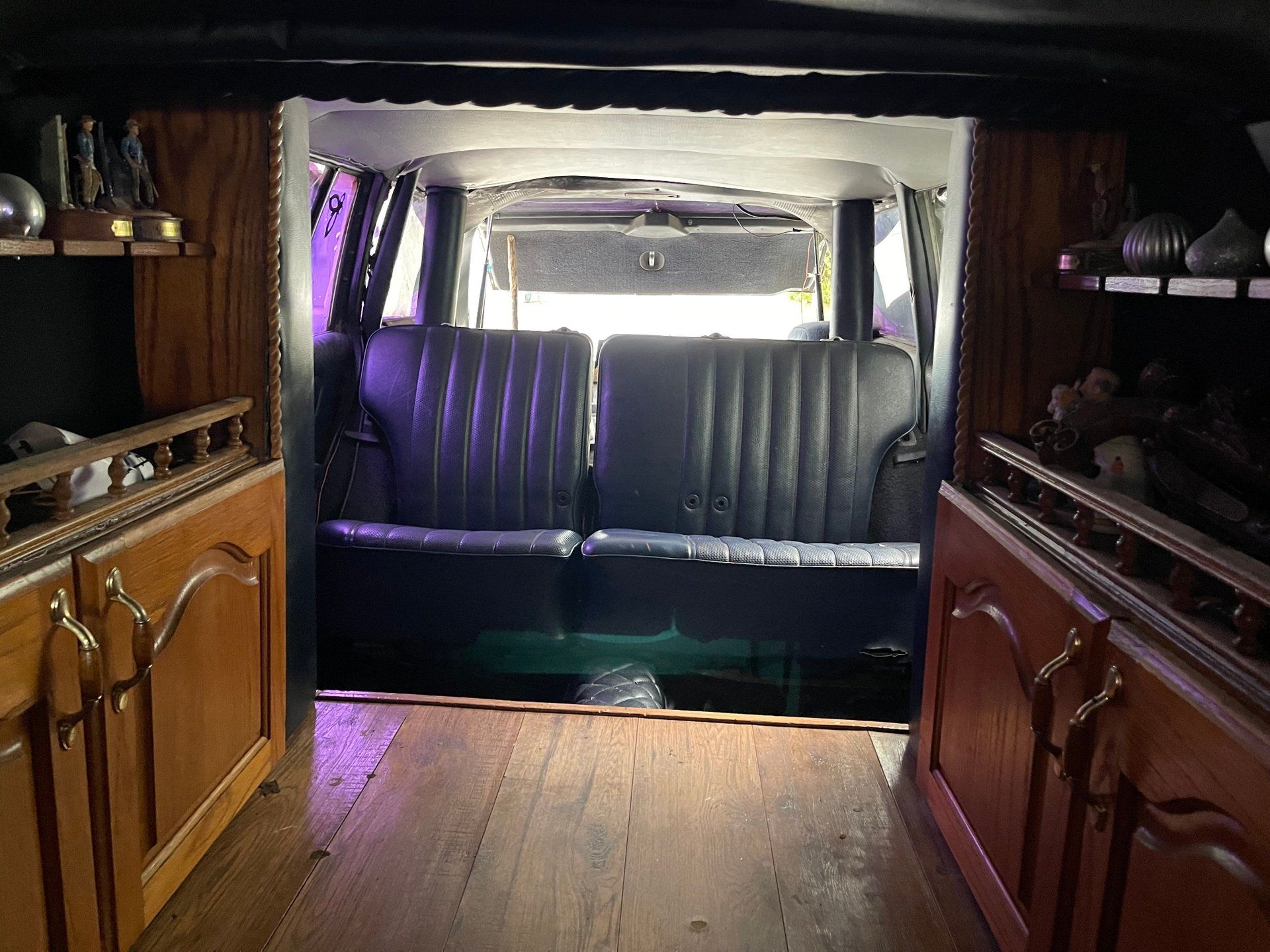 Now, it's going to take a little more than power windows to be mentioned in Guinness World Book of Records and featured over 200 times on the Discovery Channel. This Finnjet is made up of 40 different cars, 36 mirrors, 86 lamps, various turbine housings, wings, chrome bumpers, strakes, hubcaps, and, because why not, a space shuttle.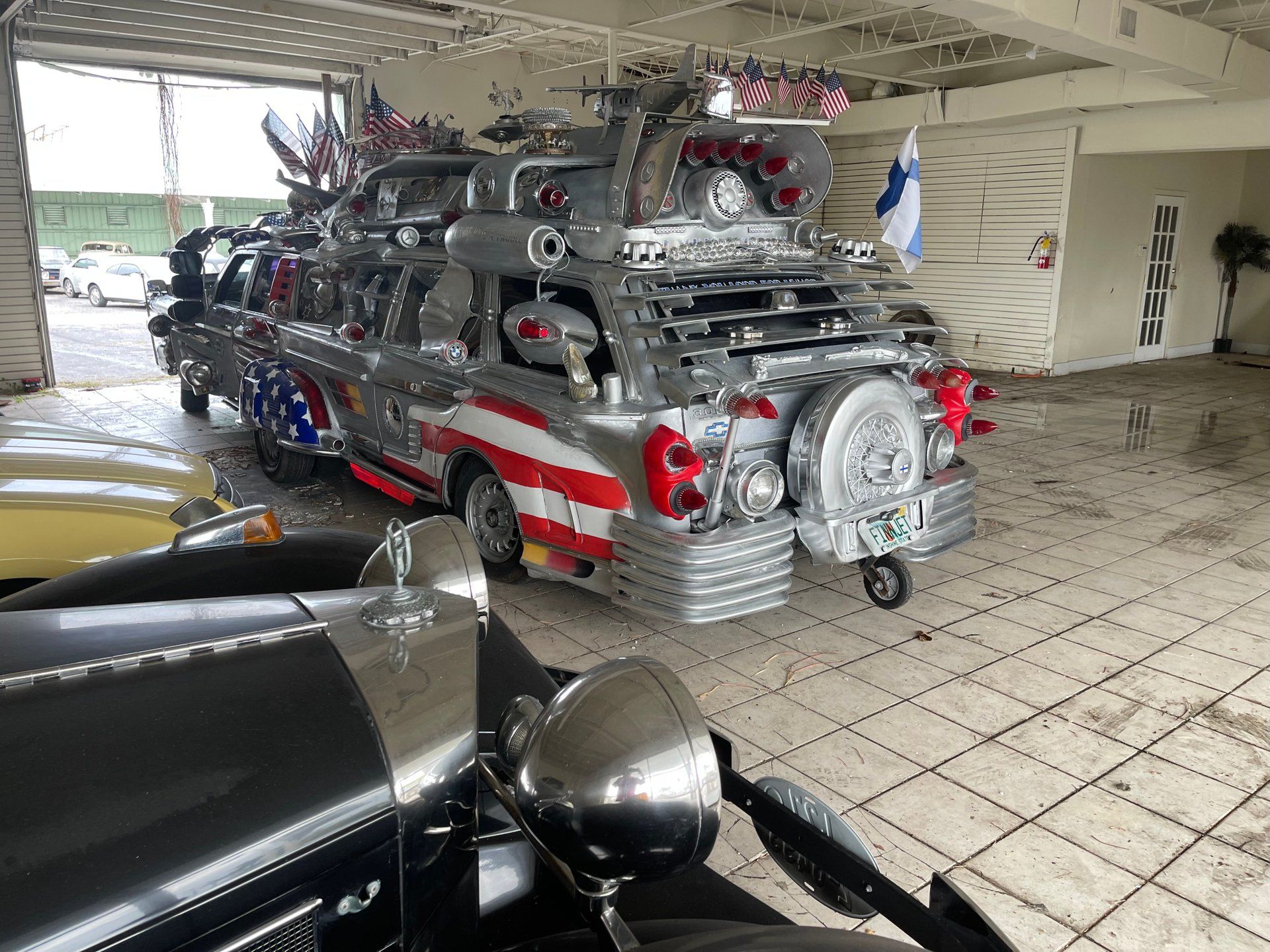 Rahko built this wild car for his wife, Eini, a native of Finland who emigrated to the United States in 1984. The base of the build is two Mercedes-Benz 300 TD station wagons with parts from a 1962 Chrysler Imperial.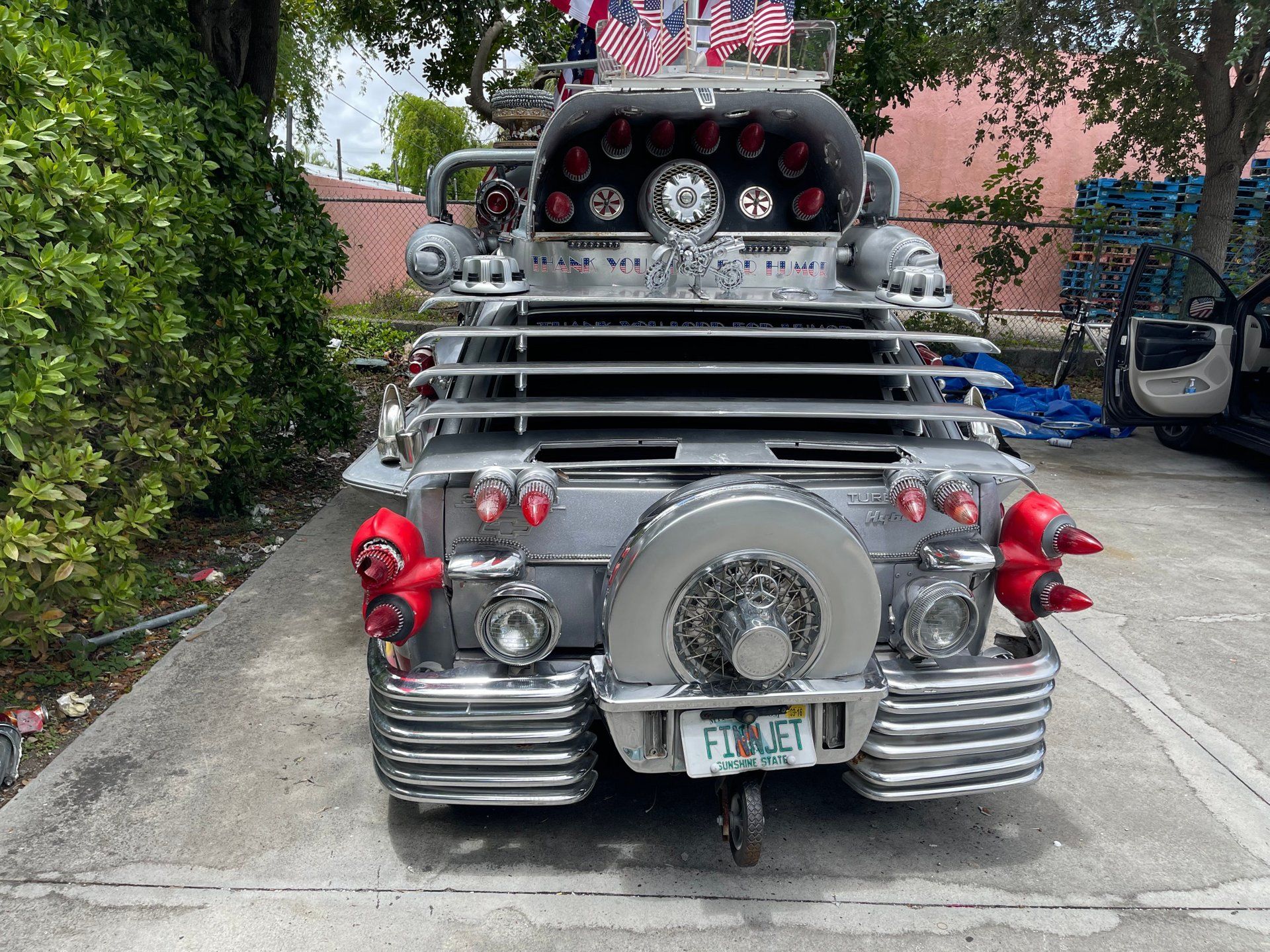 It became known on the car scene in Europe after entering the Essen Car Show in Germany. In addition to the noted accolades above, the creation is also a three time winner of the world famous Houston Art Car Parade. See it here.