From the very beginning, Ford trucks have been proven workhorses but today these machines make for quite the classic collectible.
---
Heading into its fifth generation, the Ford F100 took a big stride forward to a time where the market for trucks became more diverse. With more comfortable offerings, no longer were trucks simply dedicated work vehicles. Among the most popular seen on the road in the early 1970s, the F100 was a well optioned truck for the time, opening up the market to consumers using them as personal vehicles. Still, the trucks capabilities could not be ignored and whether they were originally purchased new for hauling goods to and from the job site or just to get around, many at some point or another joined the growing American workforce.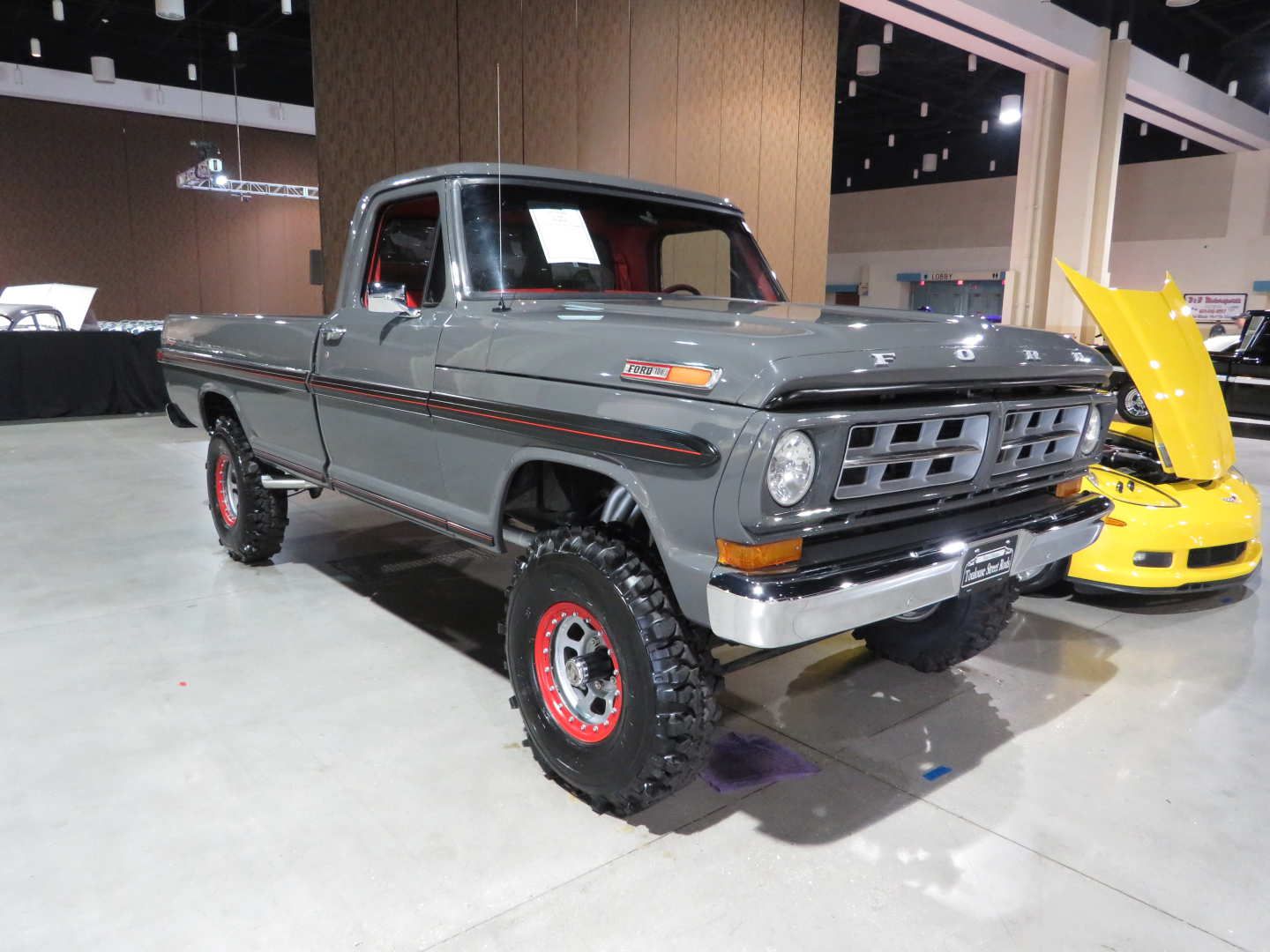 While Ford built these trucks to last, years of abuse can take its toll. What that means today is finding a clean example for a collection or a solid classic ride can be tough, making restoration a long and tedious process. However, as displayed by this Leadfoot Gray 1971 Ford F100 currently being sold by Vicari Auctions, the work is well worth it in the end.
Starting with a Yellow example, the team at Toulouse Street Rods began on an 1,100-hour journey to rebuild this 1971 Ford F100. It appears from the picture that the truck was acquired with certain modifications that needed to be perfected such as a lift, long tube headers, and aftermarket wheels. It also seems like the previous owner started on the body work as evidenced by the splotches of red primer. Many hours and undoubtedly much planning went into this truck's transformation into what it is today.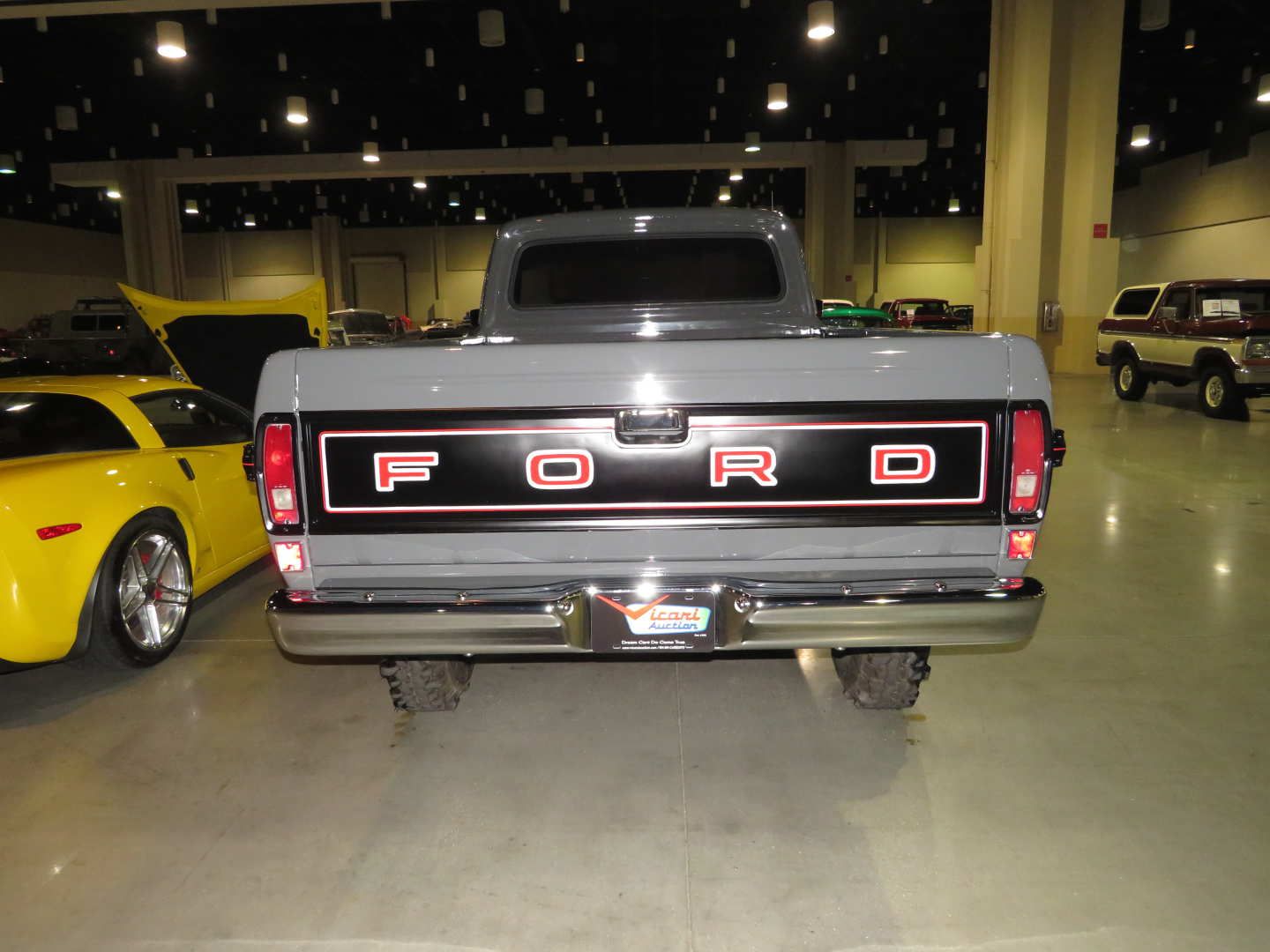 Riding on a set of Bassett Beadlock wheels wrapped in Superswamper tires, this truck's bodywork was finished off with a very attractive BASF Leadfoot Gray finish. Under the hood is a powerful V8 engine topped with a 4-barrel carburetor and paired with a 5-speed manual transmission. Fenderwell headers and Flowmaster mufflers make for an aggressive sound to match the truck's aggressively good looks. Inside is a new custom red interior finished by Glenn Hebert. Other features include air conditioning, power steering, power windows, disc brakes with a Wilwood master cylinder, a tachometer, and other classic instrument gauges. For more information on this truck and how to place your bid click here.