This replica will have you feeling like Carroll Shelby.
---
Carroll Shelby was an incredible innovator in racing and performance car manufacturing for his many accomplishments in the fields. You may remember such cars as the GT350, GT500, and Shelby Cobra, but the actual brainchild of the Shelby clan was the latter option. These cars rocketed past the competition of their time, including Corvettes, Ferraris, and other European sports coupes by combining a lightweight British chassis with a big American V8 engine. These vehicles are likely the most iconic American car to ever hit a trans am or road racing course, but the issue is that they can be tough to find. Cars like this ERA 289 FIA Roadster  replica make it possible to get the full Cobra experience.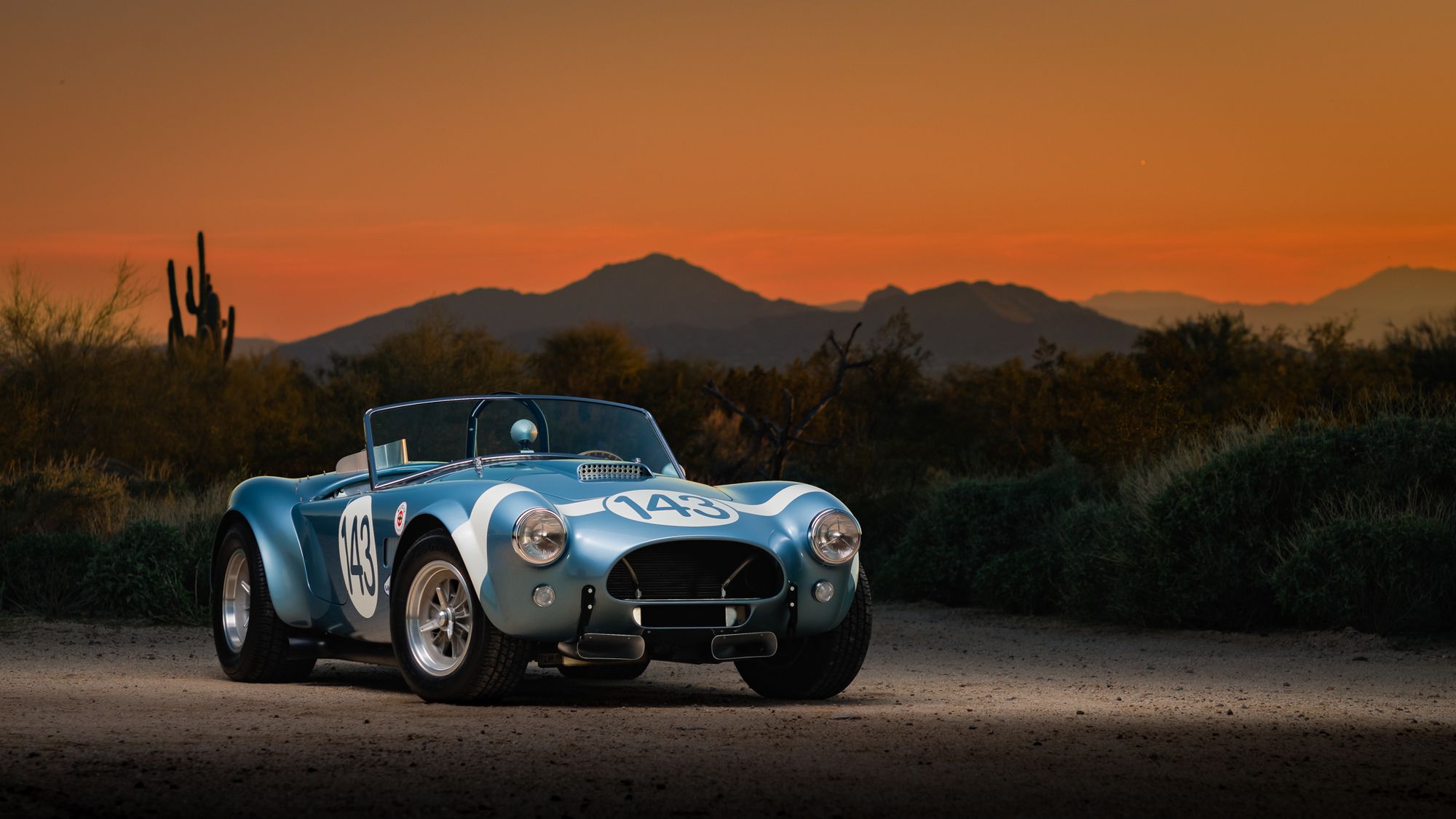 This particular ERA 289 FIA Cobra replica car was built more than 20 years ago in Arizona by its current owner. It's finished in a magnificent blue paint over black interior. Powering the car is a Ford 359 cubic inch V8 engine which is backed by a Tremec TKO 5-speed manual transmission that feeds into a limited slip differential.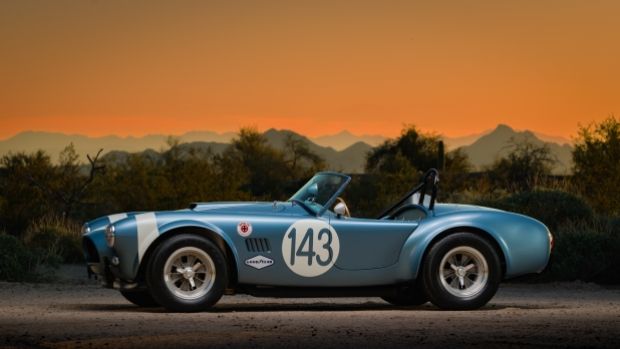 This Cobra replica rolls on a set of 15-inch knock-off wheels, and gets stopping power from a set of Wilwood four-wheel disc brakes. Additional highlights of the build include adjustable coilers, a Borla induction 8-stack kit, Trick Flow cylinder heads, tripod headlights, low back sets, Pro 5.0 shifter, and Stewart Warner gauges. These are just some of the features you'll love about the fiberglass body replica car.
Avant-Garde is well-known as an award-winning, top seller (@911r) on Bring a Trailer. We provide turnkey auction management for our clients. Avant-Garde presents cars in an unparalleled fashion, with a comprehensive history, descriptions, photos, and video for each vehicle. We want to put buyers in the virtual driver's seat so they can experience a vehicle as if they were present, giving them confidence in their purchase.