This ridiculous vehicle is a Tesla performance icon.
---
Tesla has made some big waves in the automotive community for the wild antics of the legendary Elon Musk and their dedication to the pursuit of a brighter future for everyone. Instead of focusing on lowering emissions or claiming savior status for the environment, Tesla's aim for electric cars was to diversify the energy spectrum used in automobiles. This has made Tesla stand out among the flood of new electric car manufacturers because it makes them significantly less preachy and easier to digest. One car that paved the way for Musk's automotive brainchild was the Model 3, which has become the company's most popular vehicle. So what makes this car such a great buy for so many drivers across the nation?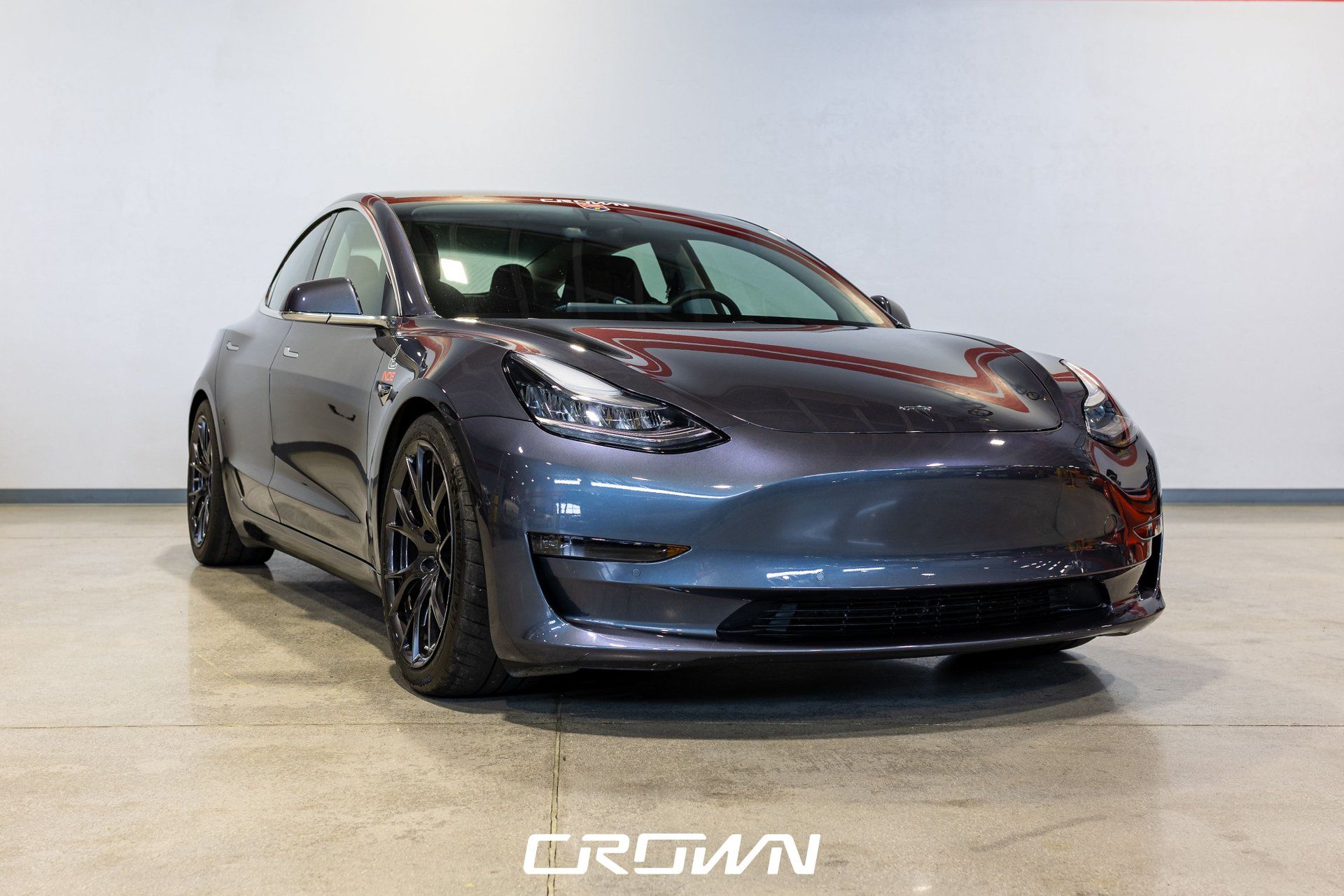 First of all, you have the all-wheel-drive system, which utilizes a total of two independent motors to make driving a great experience. The front powertrain is a three-phase, four-pole, induction electric motor. However, the rear power supply is a three-phase, six-pole internal permanent magnet motor. According to factory specs, this all adds up to around 471 horsepower, which translates to a 0-60 time of just 3.2 seconds. All of this comes from the nearly $20K performance package, including upgraded suspension and brakes to improve handling.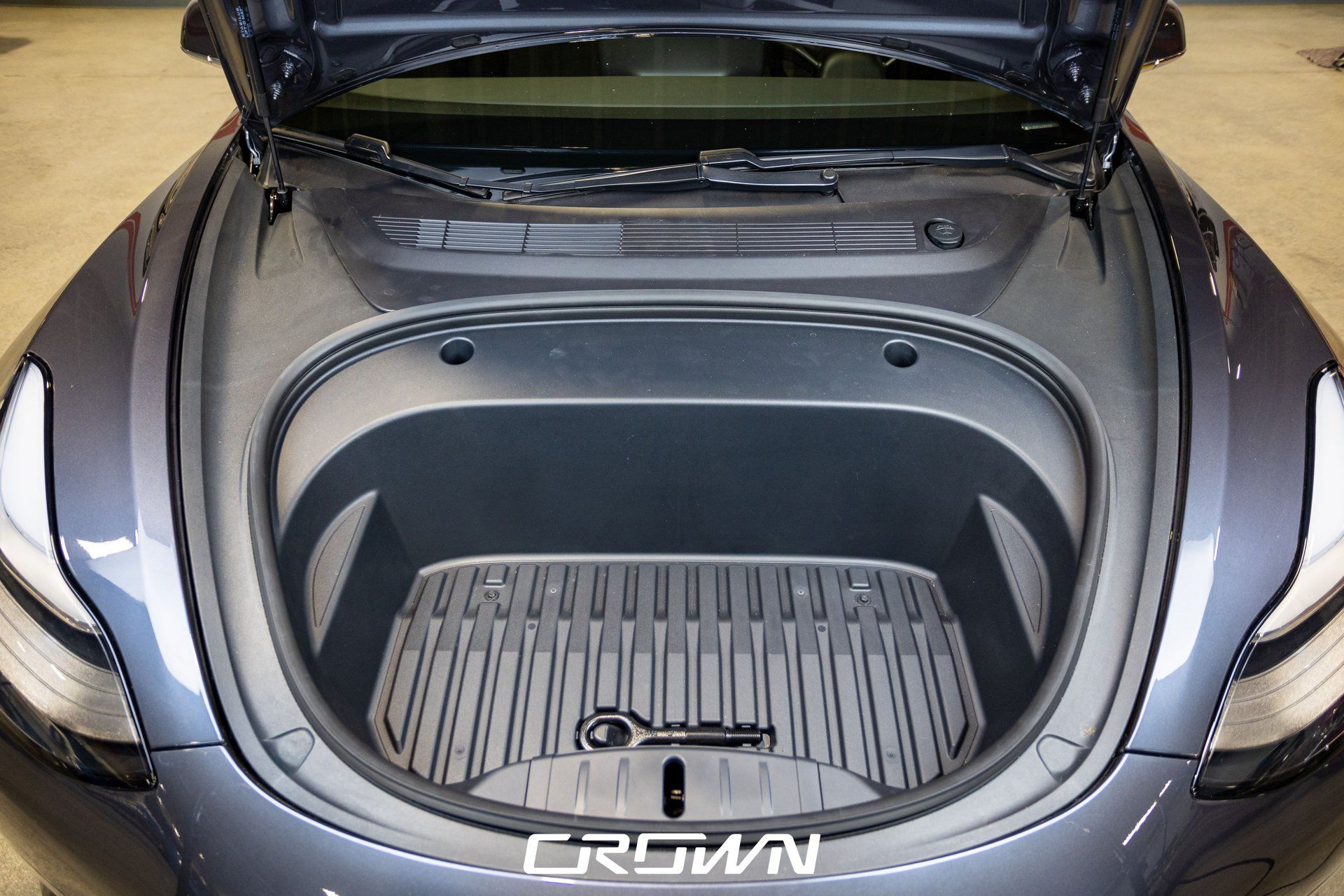 The exterior reflects a Vibrant Midnight Silver Metallic paint, giving the car a very sleek look compared to some of the brand's other models. Due to its newer status, the body and interior have been kept in pretty good shape, ensuring that the car will feel brand new. On the odometer, you'll find just under 2,700 miles which means that all mechanical workings should be in tip-top shape. This combines with a wonderfully kept American performance vehicle that utilizes the best of electric automotive technology to deliver incredible performance and good looks to match.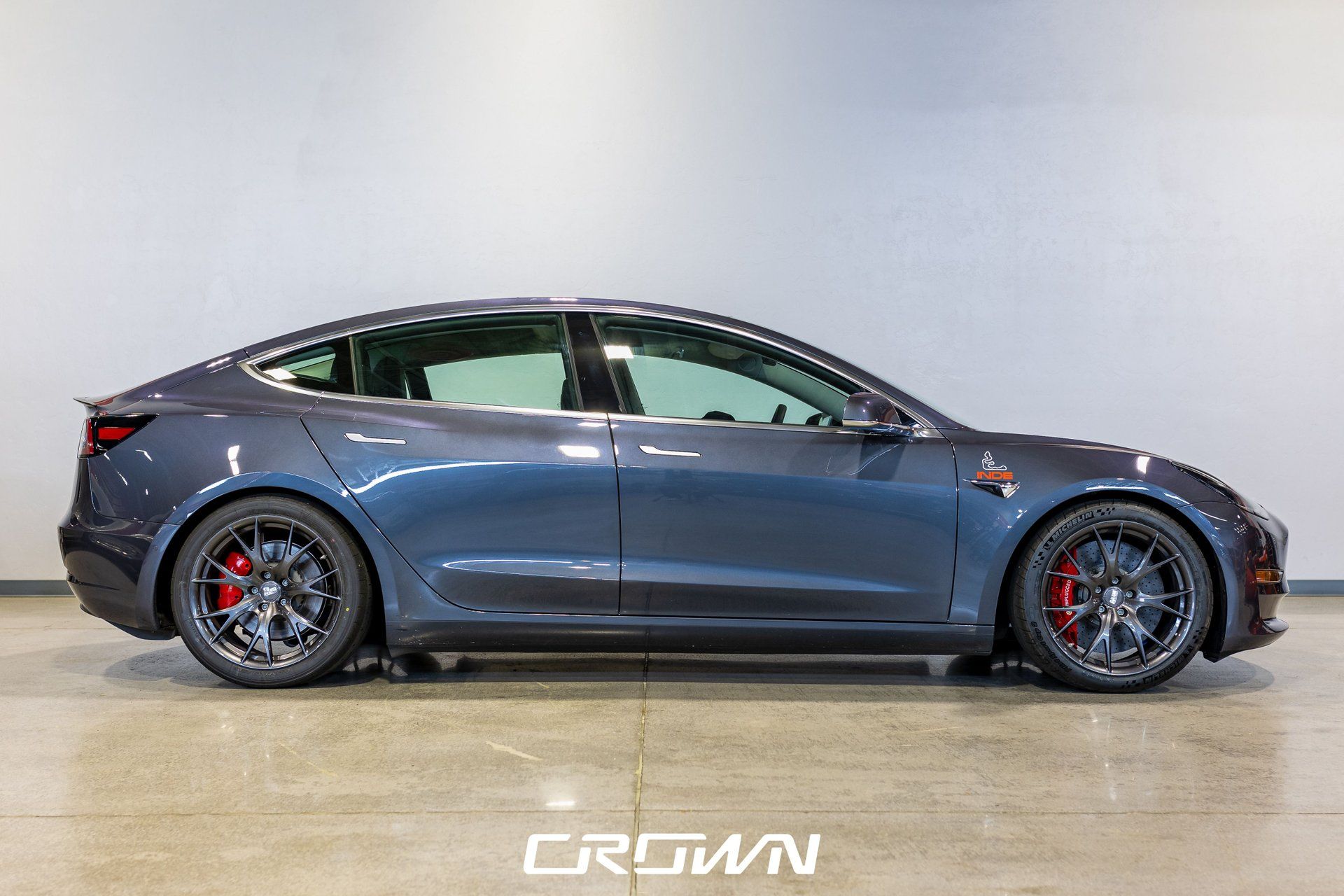 This vehicle is for sale by Cown Concepts. Crown Concepts provides service, trackside support,  sales and consignment services. Contact them here.