You could garage this snake!
---
Like a lot of enthusiasts, we're big fans of the Dodge Viper. Sadly, 2017 was the final production year for the wild snake. If you don't recall, Dodge celebrated the end of the raucous sports car by releasing several final editions, including the VooDoo II Edition. Now, the 29th VooDoo II Edition out of 31 made is heading for the auction block for Amelia Island and it's creating a bit of a stir.
Test your knowledge of the Dodge Viper here.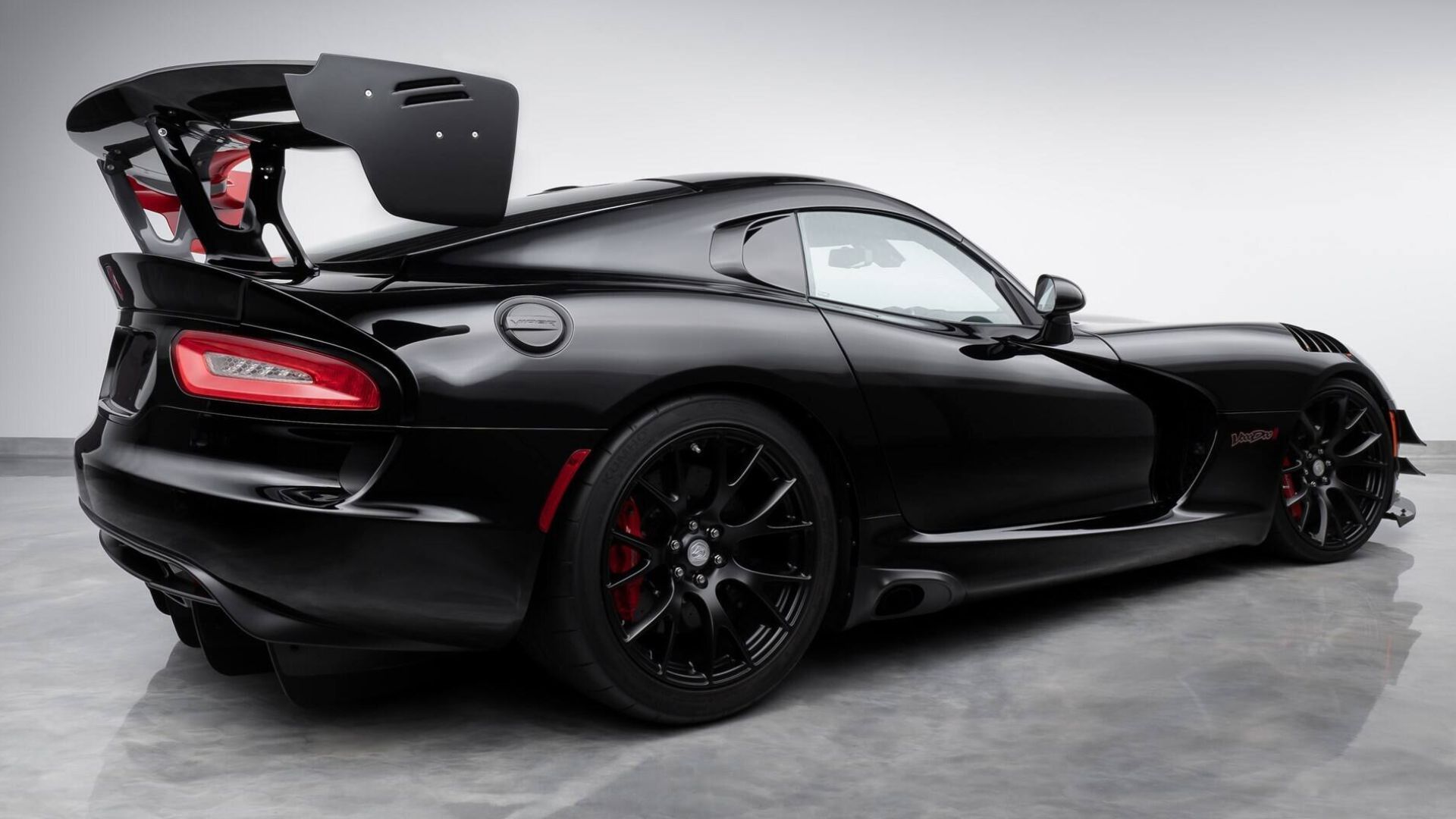 Even a non-car person would be wowed to see this 2017 Dodge Viper ACR VooDoo II Edition with its striking Venom Black paint and Graphite Metallic stripe with red outline. That, combined with that tall wing, aggressive front splitter, canards, etc. of the Extreme Aero Package makes a statement nobody can easily ignore.
Somehow, the owner of this Viper has only driven it 1,825 miles. That's insane consider the siren song of that 645-horsepower 8.4-liter V10 would be calling our name every single day. We're not sure if that's willpower or that someone had a close call, because this isn't a car for amateur drivers.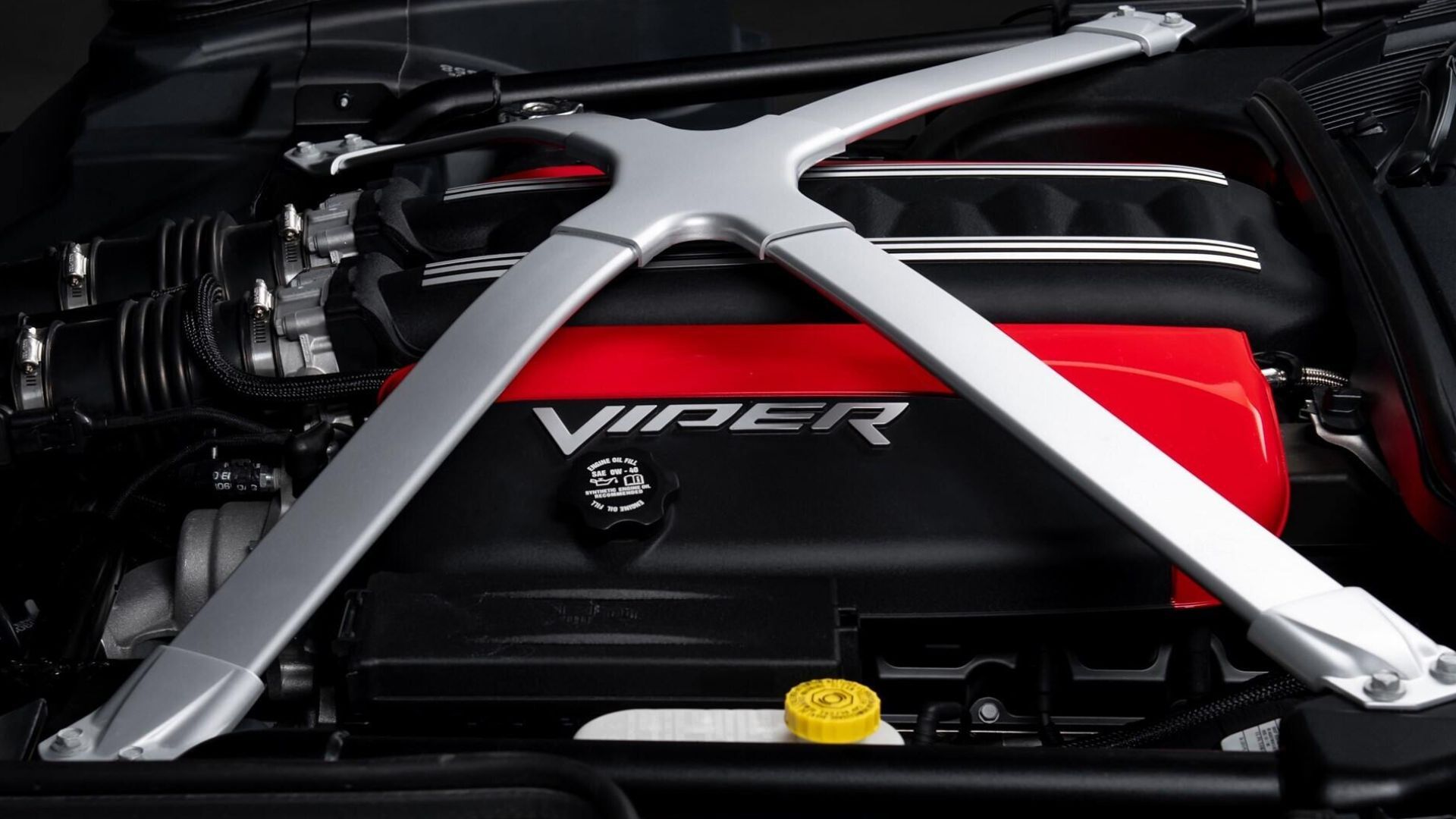 Plenty of other performance goodies are included on this car, including Brembo brakes with carbon ceramic discs, Bilstein adjustable suspension, Kumho tires made specifically for Viper ACRs, and limited-slip differential. Dodge only offered a six-speed manual for this car, keeping things pure to the end.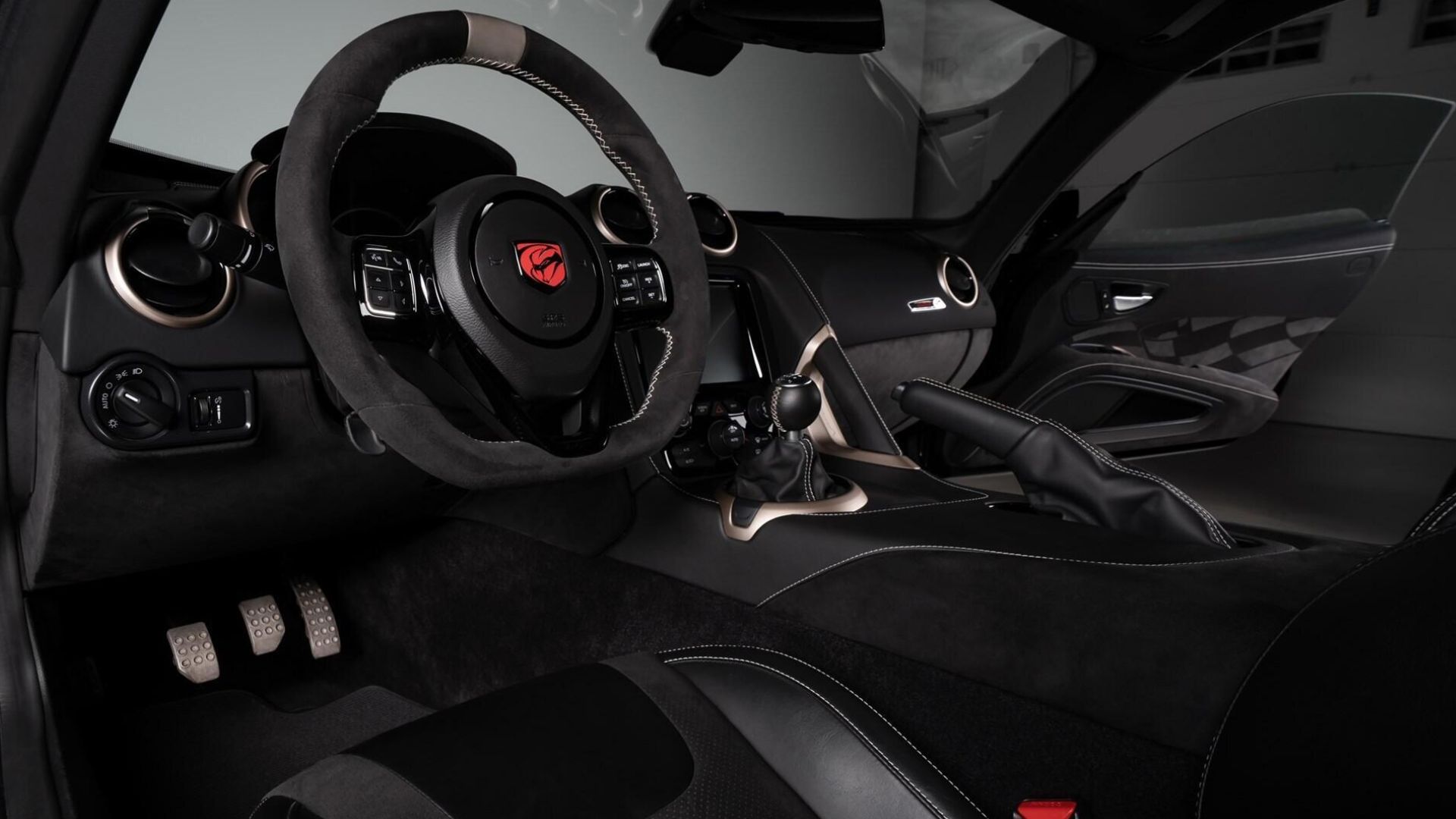 As you can see from the photos, the exterior and interior both look brand spanking new. No doubt this car has been babied wince it was delivered new in Florida back in the day. While the new owner could keep it in mint condition, this Viper not only would be plenty of fun on the road, it would be a nearly spiritual experience on the track.
If you're interested in this 2018 Dodge Viper ACR VooDoo II Edition, check out the lot listing with RM Sotheby here.
Images via RM Sotheby's.