Which of these vintage Mopars would you choose?
---
There's no doubt that the demand for vintage Mopar cars is through the roof. It's hard to find any decent examples since the boom, but Mecum has two exceptional Hemi powered models set to go under the hammer in January during the Kissimmee auction. Would you bring a 1969 Hemi Charger Daytona or 1970 Plymouth Hemi Superbird to your collection?
1969 Hemi Charger Daytona
1969 marked the beginning of the NASCAR aero-wars. Four of the biggest names in American Racing all wanted the same thing, to be known as the fastest to go around the oval track. Ford and Mercury had the Torino and Cyclone as their race cars that they upgraded with the respective Talladega and Spoiler II packages. These cars kicked off the battle, however, Dodge had its rebuttal and in 1969 it released a special edition model that absolutely dominated in the aero-wars - the 1969 Dodge Charger Daytona. This 1 of only 70 Hemi Daytonas produced is highly original and numbers matching car. See it here.
1970 Plymouth Hemi Superbird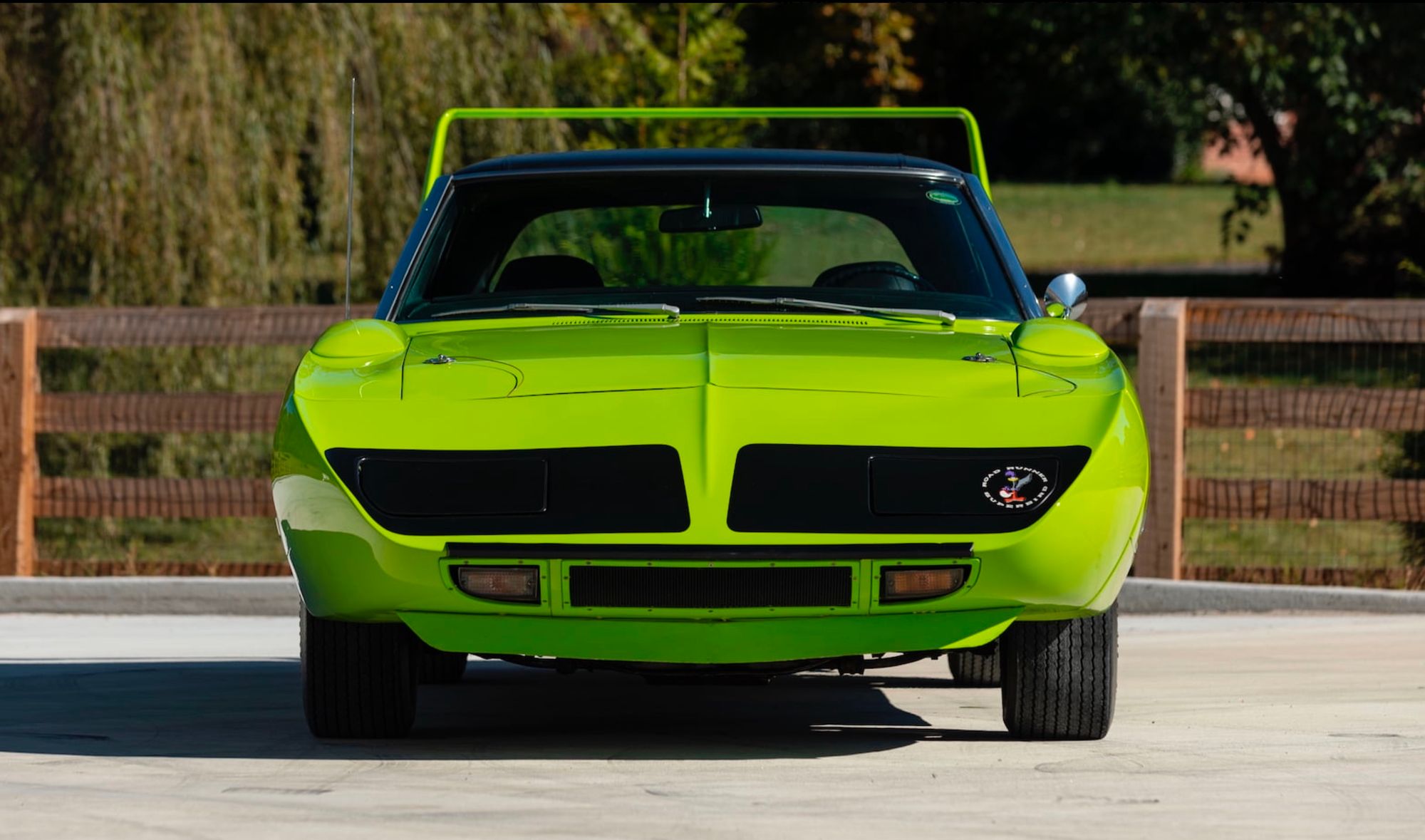 It might be difficult to imagine, but back when they were released, the Plymouth Superbird and Dodge Charger Daytona were difficult to sell, even with their limited production numbers. Many consumers found the front nose cone and tall rear wing to be far too garish for their tastes, fearing they would be mocked while cruising Main Street. Today, the two homologation specials are hot collectors items with values which keep rising to new levels. This is a very rare 1 of only 2 known to exist in Limelight that still retains its original engine and drivetrain per Dave Wise. See it here.