Check out this vintage workhorse!
---
If you've ever worked in a trade occupation, then you'll understand just how important a good utility vehicle can be. From Toyota-built forklifts to all sorts of tractors, a variety of different companies typically take up the mantle of producing these vehicles and raking a major profit within the industry as such. However, you might not have expected to see the Mercedes-Benz emblem on the front of a fairly modern work vehicle puttering around from warehouse to warehouse. Well, that's exactly what this 2003 Mercedes-Benz Unimog U500 was made to do. So how well does it perform in an all terrain working environment?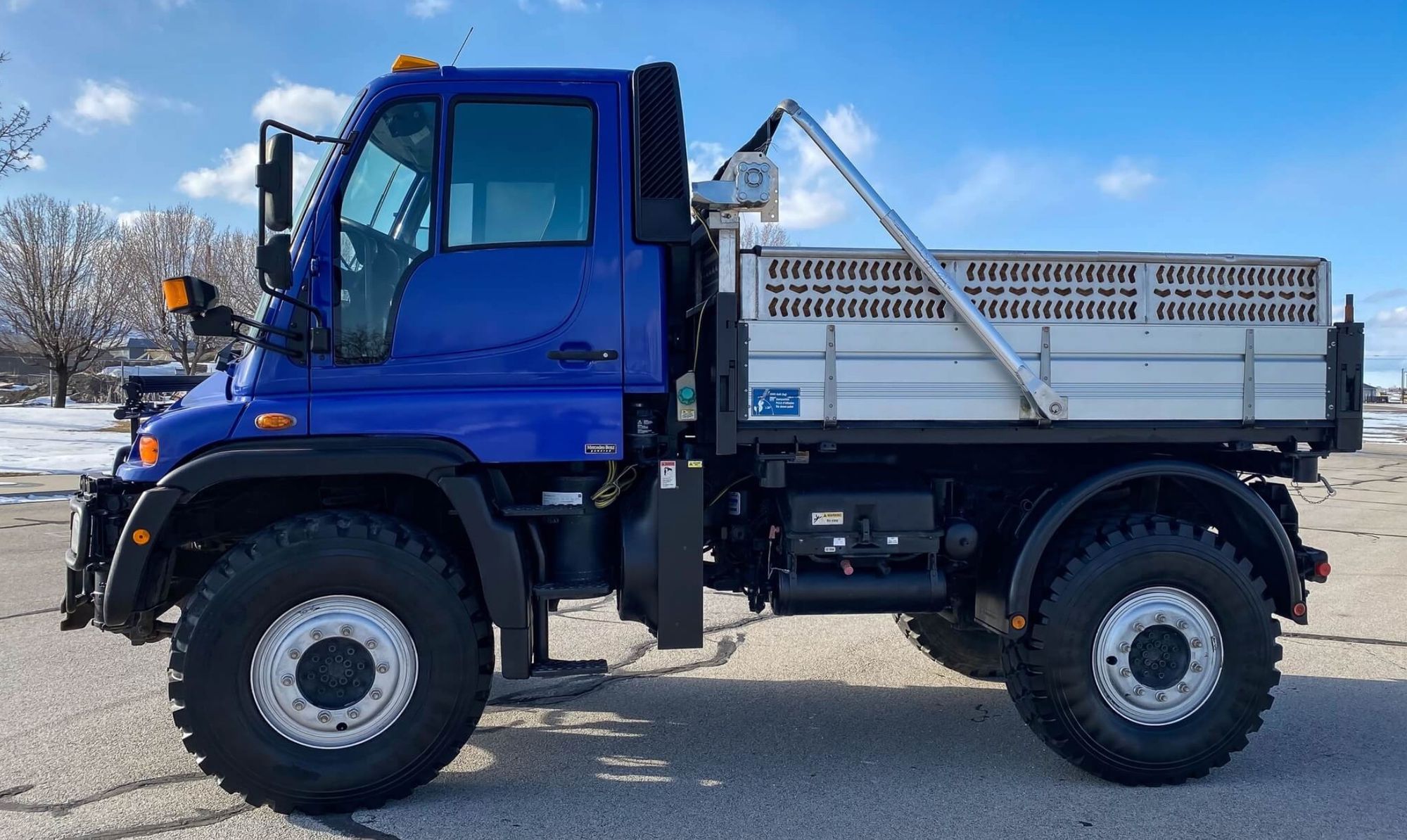 One of the main things that make this vehicle pretty useful in day-to-day work life is the big enclosed bed which seems to be fairly stripped down so dinging the interior doesn't seem like an issue. On top of that, and has some steel all-terrain tires wrapped around the set of steel wheels to make sure you can always get where you need to go without worrying about driving conditions. Other features you might not notice include the light bar up front and sturdy front bumper which looks like it could take an impact if it had to. even the bright blue color was likely picked out so it could be easily spotted in case of either an accident or hard-to-see conditions. It looks pretty good too.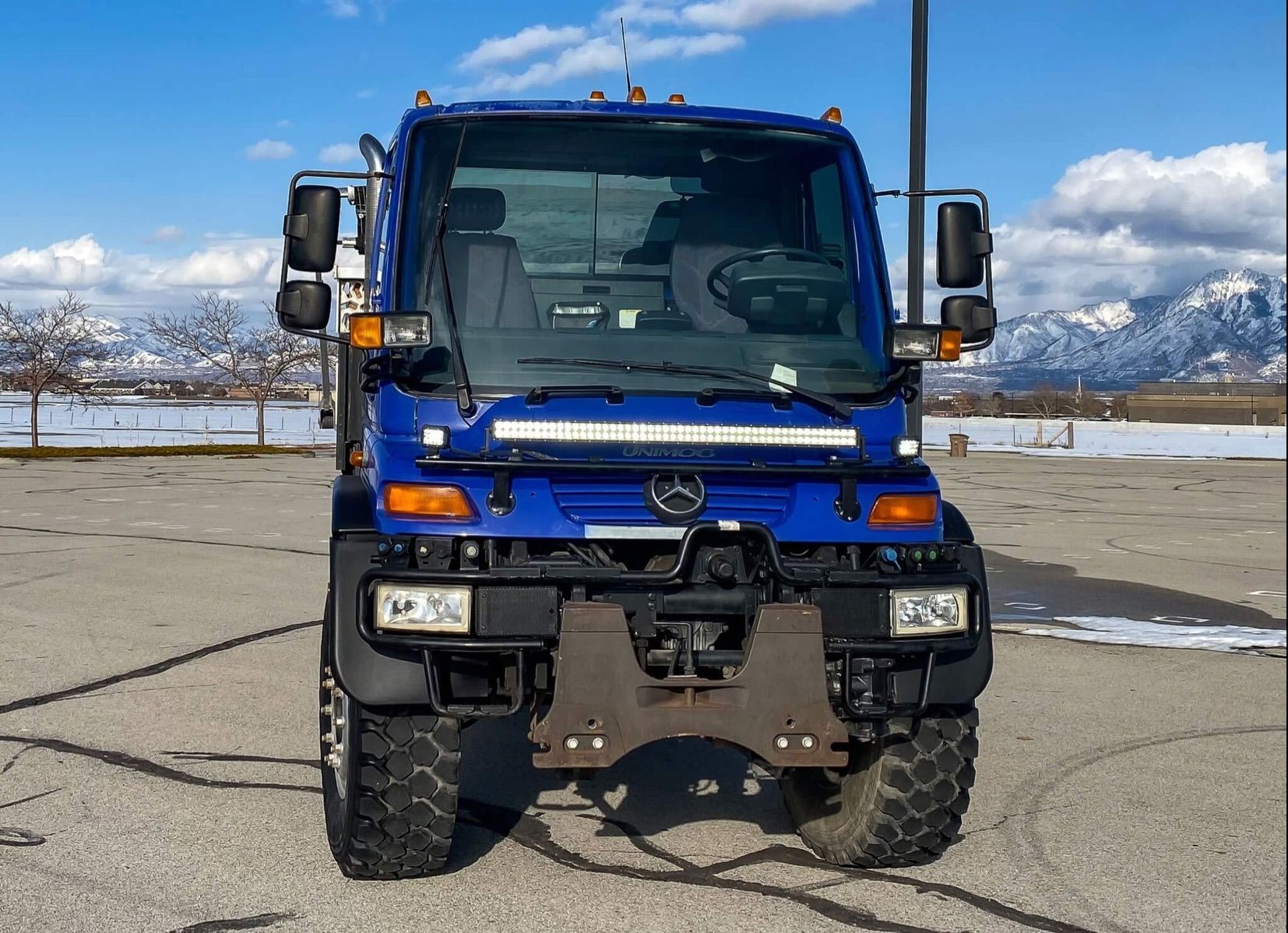 Focusing more on the mechanical side of things, the Unimog is a four-wheel drive truck, the kind of vehicle you would need in almost every utility scenario. Those wheels are spun by a 6.4-liter turbo diesel inline 6 engine which produces a pretty insane amount of torque as you might be able to imagine. Connected to that Powerhouse is an 8-speed preselector manual transmission that has 24 forward gears and eight reverse gears. All of these things combined to make one incredible work truck and its iconic design exterior make sure that everyone knows that.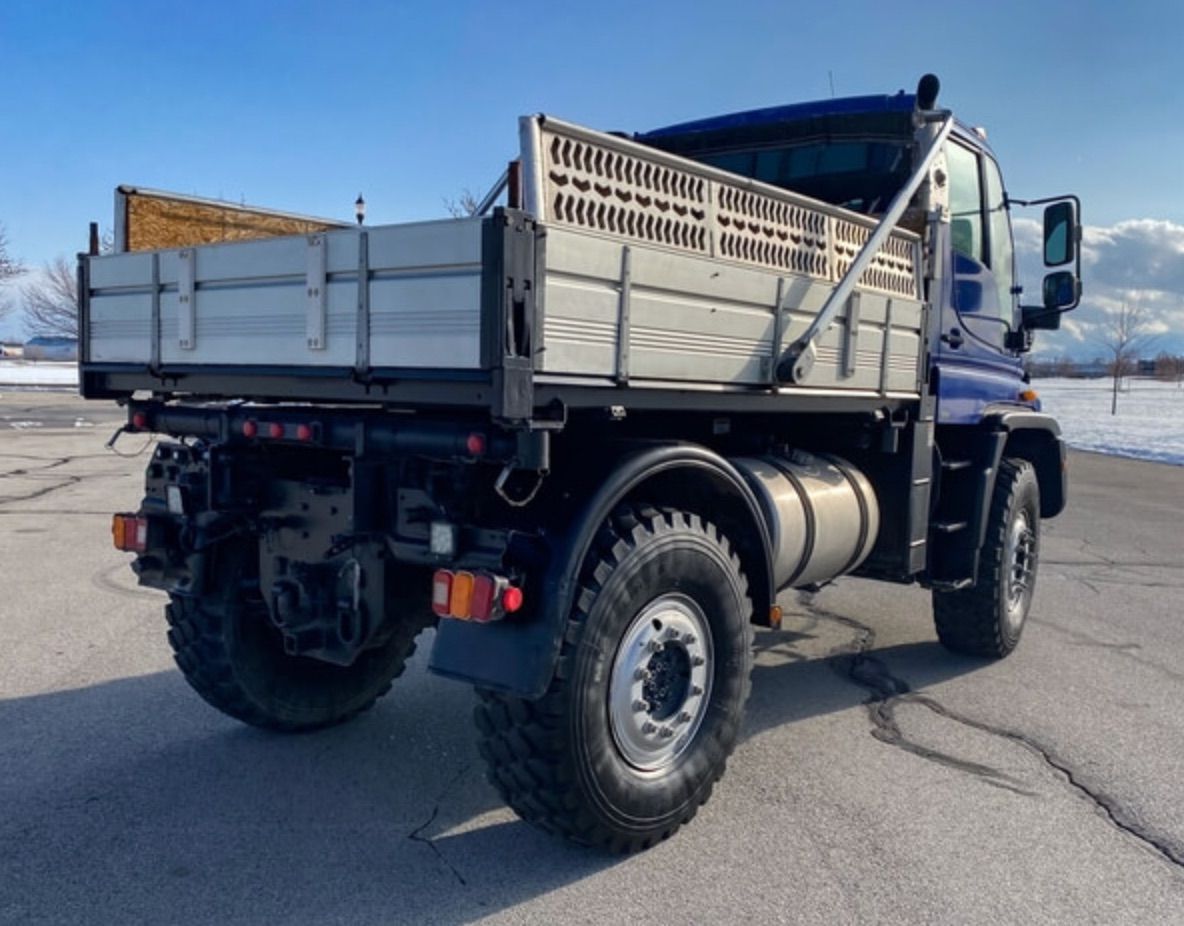 When buying or selling a world class enthusiast vehicle, having access to the right audience is critical. PCARMARKET has attracted a global community of collectors, race car drivers, and enthusiasts who share a common passion. As a result, PCARMARKET has become one of the fastest growing automotive auction marketplaces in the world. In addition to buying and selling cars, parts, and memorabilia, members gain access to current market data as well as entertaining and informative original streaming content.